How we watch TV is quickly changing with the times. While TV is exclusive to satellite and cable, that has quickly changed. Most channels and sports events offer their programming via streaming apps and services. However, even with streaming apps and services, people still have the need to record TV shows to view later on. Well, this has been made possible with a myriad of TV recording software that are out there. In this piece, we will take a look at how to record live TV on PC.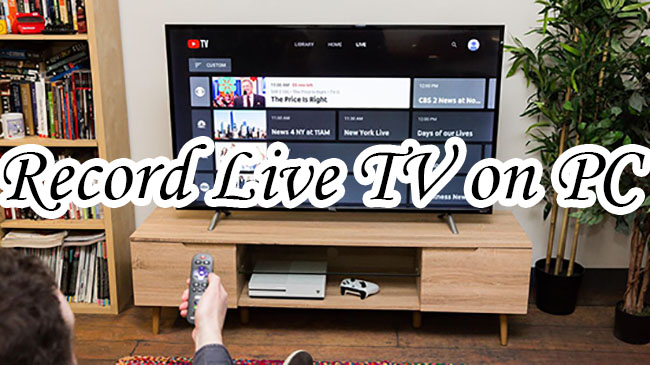 Part 1. How to Record TV on Computer - Joyoshare VidiKit
Joyoshare VidiKit - Screen Recorder enables you to record TV shows on Windows PC in the easiest way. You can save the videos in HD or 4K quality and have no watermark. It enables you to record the whole desktop screen or pick a partial screen to record. Also, you're able to get high-quality TV shows with narrations and system audios. It's possible to record on YouTube TV, Steam, Philo, laptops, as well as other platforms. Just customize the captured videos and stylize the whole recording process as you wish.
Key Features of Joyoshare VidiKit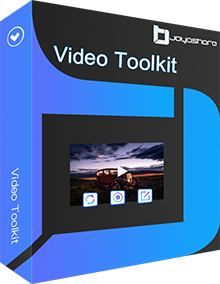 Get audio from microphone and system
Allow you to schedule task to start and end recording
Can record TV shows without a DVR smoothly
Support a wide variety of video and audio formats
Add watermark, customize recording area, change ouput format and highlight mouse
Step 1

Run Joyoshare VidiKit on Your PC

Download, install and launch Joyoshare VidiKit on your PC. Fire up its Screen Recorder and ensure you're in Record video and audio mode. Its icon is camera-shaped and is next to the REC button.

Step 2

Check the Capture Area and Recording Options

Lock a definite size under the Capture Area so as to pick a recording region. You can also pick from a systematic ratio and tweak it on your own. Ensure you check your sound source, be it audio from the microphone or the system. Afterward, select the gear-shaped option icon to get all accessible functions, including output format, shortcuts, location, cursor, etc.

Step 3

Record TV Shows on PC

Once you're done setting all the options and preparing, open your target TV show and click on the blue REC button. When it starts recording, you can trim, skip content and take screenshots by hitting the Pause Cut and Stop button in the minimized toolbar below the recording area.

Step 4

Save and Manage Videos on PC

Once you're done recording, press the Stop button to save it. Now, you can edit your video and take a snapshot. Furthermore, you can preview your videos by heading to History window. You can also rename your video if necessary.

Part 2. How to Record TV Shows on PC - Windows Media Center

The second tool for recording TV is Windows 7's primary entertainment component. You can leverage Windows Media Center to record your favorite TV shows on your PC. Here's how to do it.

Step 1: Click Start - All Programs - Windows Media Center. You could also click the green button found on the Media Center remote control.

Step 2: Double-click the Media Center main menu. Go down vertically through the main menu items.

Step 3: Click or press the Guide option on the Media Center remote. You'll be led to your online TV guide. Here, you can pick the program to record.

NOTE: To view live TV in Windows Media Center, you have to have a TV tuner card on your computer and hooked up to a satellite TV dish or local cable system.

Step 1: Pick a program you want to record. Using the arrow keys, pick the time and Channel of your ideal program on the onscreen TV guide.

Step 2: Press the Enter key so as to display a Program info screen. You could:

• Click the Record button to initiate a timer to record the show.
• Click on the Record Series button to record all the episodes of a show.
• Click the Do Not Record button to stop a program from recording.

Part 3. How to Record Live TV Streaming on PC - NextPVR

NextPVR is a free way to help record different TV shows on your PC. It is featured with stunning recording options and can be worked as an add-on for your Kodi home theater software. This combination makes it simpler to play and record live TVs.

Step 1: Fire up the NextPVR application and head to Settings.

Step 2: Click on the Recording tab.

Step 3: Move the arrow to the top of the screen and click Man-Rec from the menu that pops up.

Step 4: In the Manual Recording screen, click the Channel you desire to record.

Step 5: You could also include advanced rules, such as "title LIKE 'news'." This ensures that all the shows with 'news' in their titles are recorded.

Part 4. How to Record Live TV on Computer - MediaPortal

You can now record different live TV via your desktop by following this step-by-step guide.

Step 1: Run MediaPortal. The home screen is usually split into six areas. Navigate it with the keyboard through the arrow keys. Press Enter to pick an option and Backspace to go back. In some instances, extra options might appear in the menu on the left-hand side of the screen. Press left to get to the menu.

Step 2: Navigate to the TV button and click Enter twice. The TV will turn on automatically. The TV information may take some minutes to appear as information is relayed from the TV tuner.

Step 3: The TV guide has the looks of a PVR interface. Move around using the arrow keys and press Enter to view more information about a program.

Step 4: If the program has already started, it will play in the preview. Click the preview so as to go full screen. You can then use this page to instruct your PC to record the program.

Step 5: With the Advanced Record menu, you can set it so that a whole series is recorded.

Conclusion:

Today the world is digital and almost everything is online. This calls for ample use of screen capture to record live TV on PC. When you are trying to record the screen and share your recordings with your friends, you are suggested to use a robust screen recorder featured with functions like scheduling, adding watermark, customizing area and highlighting cursor. We strongly recommend using Joyoshare VidiKit, Thanks to its amazing features.