Happily searched free movie that you liked on Sony Crackle, only to find it swamped with endless ads? Even more disappointing, you don't have a download button available to save the video locally. It's really an annoying yet depressing thing, especially when you're out and don't have a good network to entertain yourself. Well, don't worry. You can record Crackle videos and leave all sorts of bad stuff behind, having fun to see a movie without distraction or forcibly interruption. Just follow us here to make it with ease.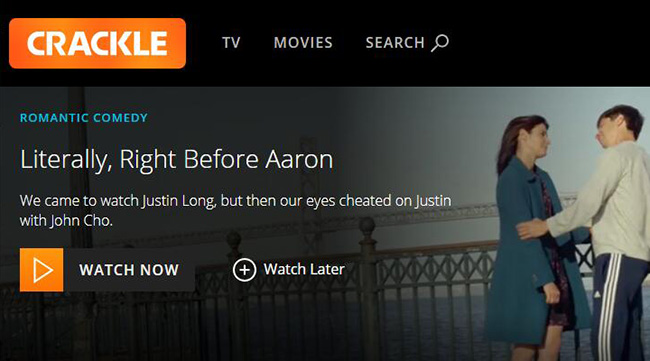 Part 1. How to Record Crackle Movies on PC/Mac
Joyoshare VidiKit - Screen Recorder is a faithworthy tool for different groups, including moviegoers, gamers, video creators, educators and more. It supports recording and converting streaming music and movies from Crackle, YouTube, Hulu, Netflix, Veoh and suchlike. There are handy options it provides for you to better configure your file, allowing to set resolution, sample rate, channel, codec, quality and bit rate. Other than that, it's great to skip or trim out ads from your movies to help watch videos without hindrance.
Key Features of Joyoshare VidiKit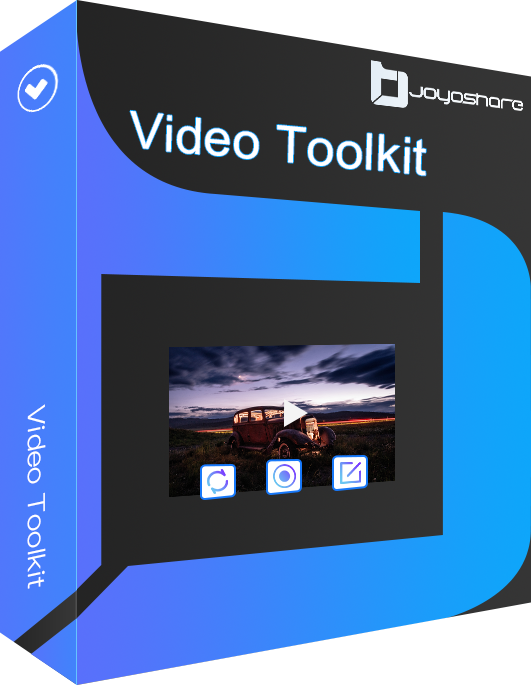 Record movie and TV shows from different video streaming sites like Crackle
Customize video resolution, quality or file size for movie output
Extract audio from Crackle video or record both of them synchronously
Manually cut videos to divide content easily for offline viewing
With a timer to auto-start and auto-stop recording for quick and efficient saving
Offer options to change format, select capture area, set shortcut, and add effects
Step 1

Visit Crackle and Select a Movie

Navigate to https://www.crackle.com/ on your web browser, scroll down the page, and find a movie or TV show that you'd like to record for later watching. Get it ready to play.

Step 2

Open Screen Recorder and Check Recording Mode

Go to the official website to download the latest version of Joyoshare VidiKit on your compatible computer. Quickly finish program installation and then run it to open "Screen Recorder". By default, you'll in the camera-shaped "Record video and audio" mode.

Step 3

Set Recording Options

To keep Crackle video and audio in sync, you have to turn on "System Audio" and adjust it to a proper volume. It's workable to disable microphone sound if you don't need it. Next, simply click on the gear icon called "Options" at the right bottom to set Format, Shortcuts, Watermark, Record time, Cursor and Clicks.

Step 4

Record Crackle Movie with Audio

Now open the window of your Crackle movie and click on "+" under "Capture Area" in Joyoshare VidiKit to choose an optimal recording region. You can pick up one from the list or draw a customized one manually. Afterward, play the movie online and start recording with "REC" button in VidiKit. Soon, a recording toolbar will appear for you to cut and pause.

Step 5

Stop Recording and Save Movie(s)

End your recording by clicking on the "Stop" button in the toolbar or using your preset shortcut. The movie video from Crackle will be saved locally and listed in the pop-up History window. You can now play to preview, rename, and edit it in the way you like.
Part 2. FAQs about Recording Crackle
Q1. Is Sony Crackle really free?
A: Yes. Crackle is a free-to-use video streaming platform that offers full-length TV shows, original programming, and movies. You can easily view content online at computer browser, on game consoles, mobile devices and TVs.
Q2. What are Crackle available countries?
A: As an American OTT streaming service, Crackle is only available in the United States and territories. That's why you will get a message, showing "UNFORTUNATELY, WE'RE NOT CURRENTLY AVAILABLE IN THIS REGION.", if you access Crackle outside US. To watch or even record movies from this platform, you can also use a VPN for visiting.
Q3. What are Crackle supported devices?
A: It supports computer browser, Xbox One, Amazon Fire TV & Fire TV Stick, Android phone & tablet, Android TV, Apple TV, Apple iPhone & iPad, Chromecast, LG TV, PS4, Samsung TV, Vizio TV, and Roku.
Q4. Why does Crackle have commercials and how to stop ads on Crackle?
A: Actually, Crackle is an ad-supported video entertainment network. To make its service completely free to you in US and territories, it has to run commercials with their movies, TV episodes and programming. Unluckily, you cannot enjoy ad-free viewing. Although some recommend to disable ads with ad blockers, it likely causes playback issues.
Q5. Is there a Crackle movie download option?
A: No. Crackle doesn't offer a native support for downloading movies and TV shows currently. Therefore, you cannot directly download content to watch offline.
Q6. Is Crackle HD?
A: Yes. The resolution of streaming videos on Crackle can reach HD 1080p. However, it doesn't support 4K.
Q7. How to fix Crackle video won't play, not loading and black screen?
A: The video you selected may not play properly or smoothly on Crackle, coming buffering or lag issues. To solve it, make sure that you have the latest version of your device, browser and even OS; connect device to a strong and stable network with a minimum download speed of 9.0 Mbps; restart device to play again; disable any ad blockers if you have.
Conclusion:
Crack is indeed a good platform for you to watch videos for free. But inevitably, there are a lot of complaints from users. Interrupted by too many popping advertisements, viewers have a lousy viewing experience. To record Crackle with aforementioned solution, you can watch any movies and series offline, getting rid of endless ads interference. Also, with Joyoshare VidiKit, it's possible to skip ads or cut out ads after recording!