DirecTV Stream is an awesome service that offers on-demand content and live TV channels on the Internet. This allows you to easily stream and watch all your favourite movies and shows on any smart device. Most people love DirecTV Stream because it is available on different devices. If you are too busy, you will want to record your favourite shows for easy viewing much later when you have the time. There are several ways for DirecTV Stream recordings. In this article, we look at how to record on DirecTV Stream. If you have been wondering, then read to the end.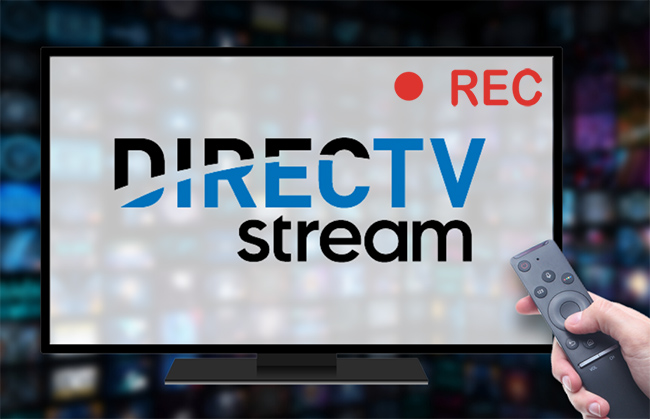 Part 1. How to Record on DirecTV Stream with DVR
You can record shows, movies and TV series from DirecTV Stream on different available devices. However, the maximum allowed quantity of episodes per TV series depends on how much Cloud DVR storage you actually have. Before you start recording, you should at least satisfy the requirements below:
● DirecTV Stream Account: An active account for logging into DirecTV Stream is basic and necessary.
● Compatible Device: as we all know, we can enjoy content from DirecTV Stream on various devices, like smart TVs, mobile phones, tables, and computer. Guarantee that there is a compatible device that you can sign in with your own active account.
● Sufficient Cloud DVR Storage: 20-hour Cloud DVR storage can support a maximum of 10 episodes per TV series while an unlimited storage can support up to 30 episodes per TV series. If you reach the limit, your older recordings will be detected by DirecTV Stream. So, make sure that you have enough space to store your new recordings.
1.1 Record DirecTV Stream on Computer & Mobile Device
Step 1: Visit DIRECTV STREAM or open DIRECTV app on your device.
Step 2: Search through the channels to find the show that you want to record.
Step 3: Simply select REC to record your desired content. For Android device, you should click … first.
1.2 Record DirecTV Stream on Amazon Fire TV or Roku
Step 1: Head to DIRECTV STREAM, simply click OK to make the video player show.
Step 2: Choose REC with the right arrow.
Step 3: Confirm with OK and follow the instructions to get recording done.
1.3 Record DirecTV Stream on Samsung TV or Apple TV
Step 1: Go forward to DIRECTV STREAM and then scroll down to check all options.
Step 2: Highlight your choice by swiping right and afterwards choose Record.
Step 3: Select New Episodes or All Episodes to record.
1.4 Record Titles Airing Later
Step 1: Go to DIRECTV STREAM → Guide (you can also use the overflow … button on your remote to add recording from the guide).
Step 2: Find a target show that you'd like to record, use REC to add it to your DVR recordings.
Step 3: You can now record either "All Episodes" or "New Episodes".
Part 2. Best Alternative to Record on DirecTV Stream
Recording DirecTV Stream with DVR has a limit to how much content you can record. Also, the titles you record can expire after 9 months. If you want to record more programs or keep your shows permanently on your device, an alternative is worth considering.
Here Joyoshare VidiKit is exactly a good option that does well in recording. Not only TV shows and programs, you can apply it to record online meetings, computer screen, specific window, ongoing gameplay, microphone sound, etc. There is no recording time limit and no watermark. The resolution it uses to store video can up to 4K and the frame rate reaches 240fps to ensure a smooth recording experience.
Key Features of Joyoshare VidiKit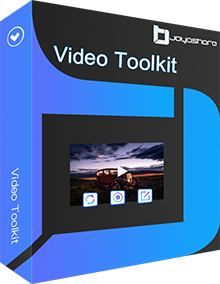 Record both video and audio simultaneously without sound lag
Output the video in highest resolution in any format
Set unlimited recording time and keep files forever
Different recording modes available for you to use
Step 1

Setup VidiKit and Launch Screen Recorder

Download the VidiKit program and install it on your computer. Once installed run the program and then Navigate to "Register" and follow the pop-up directions to complete the registration process. After set up the VidiKit program, launch it. On the main interface, navigate to "Recorder" and then click "Screen Recorder" to open it.

Step 2

Select the Area to Record

Now adjust the recording window. You can move it or scale it to capture the area you want to record. You do this by opening the drop-down list and hit "Select area to record".

Step 3

Customize Recording Settings

VidiKit allows you to select your preferred video format, designate a webcam and select output locations among many other settings. To customize stings, simply navigate the interface to "Preferences" then select "Webcam", "Files", "Video", "Mouse", etc. and make all the customization you want.

Step 4

Start Recording Shows on DirecTV

Open the online DirecTV Stream and find the TV show you want. Prepare it in advance and click the REC button in Joyoshare VidiKit to start recording. You can then play the TV show and wait for its completion without sitting in front of a computer.

Step 5

Manage the Recorded Video

Once done with recording, hit the "Stop" icon. You can preview the video in History window and edit it as you wish. All TV shows that recorded are saved into your local folder on computer and you can have offline playback anytime you want.
Part 3. FAQs about DirecTV Stream Recording
Q1. Can you record on DirecTV Stream?
A: Yes. DirecTV stream makes it easy for anyone to record their favourite program with DVR. The process is simple and takes just a few steps.
Q2. How to record shows on DirecTV Stream without DVR?
A: The best way to record shows without DVR is to use a third-party program such as the Joyoshare VidiKit mentioned above.
Q3. How to watch my recordings on DirecTV?
Step 1: On your DirecTV, go to "My Library".
Step 2: Scroll down the "My Library" list and find the show you recorded.
Step 3: Click on the title to start playing it.
Q4. How to record on DirecTV Stream with Firestick?
Step 1: Download and install DIRECTV STREAM app on your Firestick. You can go to Amazon Appstore to find it.
Step 2: Open DIRECTV STREAM app and sign into your account on Firestick.
Step 3: Search the show you want to record.
Step 4: Simply hit the "Record" option to confirm whether you record an entire series or just a single episode.
Q5. How to delete recordings on DirecTV?
Step 1: On your DirecTV account, go to "My Library".
Step 2: In "My Library", check through the list of titles and when you find the one you want, simply select and choose delete.
Part 4. Conclusion
DirecTV Stream allows you access to live television shows, games and applications on a single platform. This is available on any device making it easy for anyone to access favourited shows or games. However, you may not be available to watch your favourite show when it is aired. The good news is that you can record DirecTV Streams with and without DVR for watching later.