Honestly speaking, we can always encounter some scenarios where we need to record and save internet audio of an online course, a video of a live concert of our favorite singer, an on-demand blockbuster movie, a meaningful voice chat, etc. Examples are too many to list. How to find a free and handy audio recorder is probably what you are keeping thinking about. Well, you can leave a place for Audacity in your long list. You can definitely make Audacity record computer audio using only a couple of simple clicks. Read on to find out how.
Part 1. How to Let Audacity Record Desktop Audio
Audacity is an open-source audio editor for Linux, Windows, Mac and other Unix-like systems. It comes in handy when you need to record computer audio, whose Timer Record will enable users to schedule when a recording begins and ends. In addition to this, Audacity can also be used for post-processing of all types of audio by adding effects. You will be able to make the most of it to mix entire albums without any difficulty. Steps on how to use Audacity to record desktop audio are as follows.
Step 1

Download Audacity for Computer

Open the official site of Audacity in your computer's web browser and begin to download the program. After that, follow the on-screen instructions to install and open it.

Step 2

Confirm Recording Settings

Next, tap the "Audio - Host" dropdown list (which has "MME" selected by default) near the upper-left side of the main screen. You are ought to choose "Windows WASAPI", which will enable Audacity to record sound from other apps on the computer. The you need to press the "Recording Device" button to select an appropriate loopback device.

To ensure that your audio can be captured without any feedback and distortion, you need to disable the "Software Playthrough". To do so, you are supposed to navigate to Transport > Transport Options > Software Playthrough (on/off) and remove the check mark. If there is none, then there is no need to make any changes.

Step 3

Get Ready to Record Computer Audio

You can find a red circle near the top-left corner of the main screen. Click the "Record" button and then begin to play your audio so that the whole audio can be recorded by Audacity. Finally, hit on the square button to stop recording.

Step 4

Play and Save Recorded Audio

In order to play your recorded audio, you need to switch the "Audio - Host" menu back to "MME" and then hit on the triangle "Play" button. To save and output your audio recordings, you are capable of heading to File > Export so that you can export your audio file as your desired format, such as MP3, WAV, OGG, etc.
Part 2. Record Computer Audio Using the Best Audacity Alternative
Recognized as the best alternative to Audacity to record computer audio, Joyoshare Screen Recorder is introduced here for every beginner and professional. Compared to other competitors, Joyoshare software has shown an outstanding performance in capturing any internet video and audio in high quality with zero latency and save as MP3, MP4, FLAC, AAC, AIFF, AU, MKV, MOV, FLV, WMA, etc.
Whether you need to record gameplay, download streaming videos, grab online music or record video and voice chats from Discord, Skype, WeChat, Facebook, etc. and more, this program will help you fulfill your tasks in an extremely easy manner. You are also provided with a package of extra handy features, which will enable you to insert your own watermark, highlight cursor/clicks, take screencasts, etc.
Key Features of Joyoshare Screen Recorder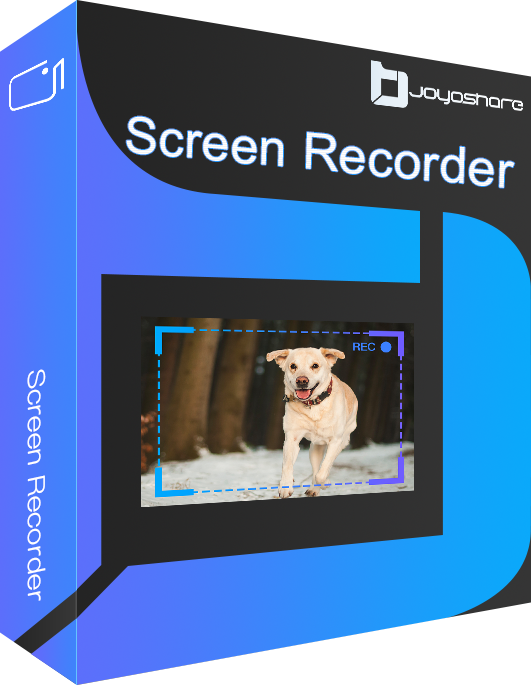 Support all video and audio formats
Record both internal and external sound
Manage and edit the ID3 tags of audio recordings
Set the start/end time to make an unattended recording
Record audio from YouTube, Dailymotion or any other sites
Step 1

Install and Launch Joyoshare Program

Make sure you have downloaded and installed the right version of Joyoshare Screen Recorder on your computer. Double click to run it. As you can see, there are two available recording modes. In this case, you are supposed to choose "Record audio" mode by pressing the speaker-like icon on the right side of the main screen. Don't forget to turn on the "System Audio" and optionally turn off "Microphone" in the middle area of the main screen.

Note: Any attempt to record videos with or without sound can be accomplished by tapping the camera-like icon to open the "Record video and audio" mode.

Step 2

Set up Recording Preferences

There is a little gear icon at the lower-right corner of the main screen. After unfolding the settings window by clicking it, you are able to use a number of additional flexible features. A distinguishing characteristic this program has is that it enables you to schedule your recording tasks. You can make it start and stop recording automatically as you set. You can also hit on the "Format" button to choose your favored audio output format.

Step 3

Begin to Record Desktop Audio

Now you can press the "REC" button on the main screen, and begin to play any audio you like during the three-second countdown. There are three buttons on the minimized toolbar. Tap the "Press" button to skip unwanted parts, "Cut" button to split recordings and "Stop" button to end recording. Once the recording is finished, you will be able to playback your audios and edit its ID3 tags.