Q:"How to merge MP3 files in iTunes? I have multiple MP3 files that I would like to join into one MP3 file to use it as an audiobook? Is there a way to do it in iTunes without installing a new application?" - from Apple Community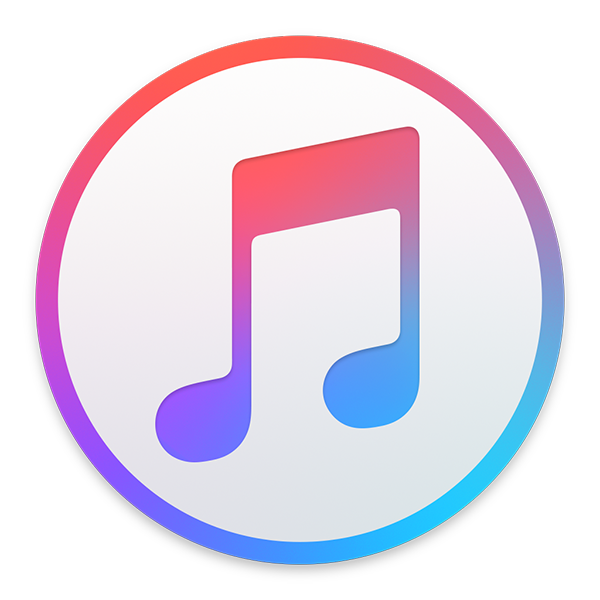 Beyond all doubt, iTunes is really a simple method to merge huge numbers of separate MP3 files into one for management facilitation or any other purposes. However, it is also undeniable that many of you are not experienced with iTunes' merging option. When it comes to combining MP3 files for free using iTunes, your mind might go blank, and have no idea how to do. Luckily, below list the complete steps that you can follow. We also share an alternative so as to be on the safe side.
Part 1. How to Combine MP3 Files in iTunes
iTunes, in addition to acting as a media player and library to provide popular songs, movies, TV shows, and podcasts to purchase and download, as well as organize and manage your digital multimedia files, it is also served as a music merger to merge audio files on PC. When you would like to combine your favorite music tracks saved in MP3 to play one after another without gap, do the following to easily complete the task using iTunes.
Step 1

Add MP3 files to iTunes

In the first place, launch iTunes, please. If your computer has yet been equipped with iTunes, go to download and install it.

Step 2

Select all MP3 files

Next, choose "Songs" option from the side menu bar, and then press the Ctrl + Shift keys at the same time as well as click all MP3 files to be combined.

Step 3

Merge MP3 files in iTunes

The following thing you should do is right-clicking each of MP3 files and then to "Get Info" from the drop-down menu. In the pop-up window, tap on "Options". To get all the chosen MP3 files joined together, check "Part of a compilation" and "Gapless album" options as well as set them to "Yes". Finally, press on "OK" to confirm and save merging settings.
Part 2. How to Merge MP3 Files in iTunes Alternative
In case of the failure of iTunes merging, here, Joyoshare Audio joiner comes. It is a lightweight audio & video joiner, coming with a succinct interface, which makes it ideal for beginners besides professionals. Almost anyone who needs to merge MP3 files can make use of it to reach the goal with ease. It supports different modes of merging. With its high-speed (lossless) mode, all of your MP3 files are going to be linked together seamlessly in original quality. An abundant number of input and output media formats are accepted by it. You even get permission to convert the final MP3 file to any other format, like M4A, M4B, OGG, AAC, AC3, etc. or transfer it to portable devices, like iPhone, iPad, Apple Generic, smart TVs, etc.
Key Features of Joyoshare Audio Joiner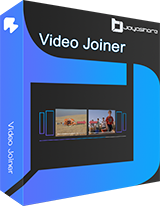 Merge an infinite number of MP3 files losslessly at a time
Built-in editor to cut, trim MP3 files, and apply sound effects, etc
Adjust codec, channel, bit rate, and sample rate of each audio format
Feature a 60X high-speed mode and a flexible encoding mode
Allow outputting merged MP3 file to any other format
Step 1

Import MP3 files in bulk

Go to Joyoshare official download page to make Joyoshare Audio Joiner downloaded and installed. Then, let it run on your computer. On its main screen, there is an "Open File" button located at the bottom left. Click it to open local folder and select all MP3 files to be merged to upload. Alternatively, drag and drop your MP3 files to the marked area.

Step 2

Set merging mode and format

After the success of MP3 uploads, continue going to the format settings panel by clicking "Format". You have to decide which merging mode you use to merge MP3 files. For completely lossless join, it is suggested that you use the "High-speed mode" and choose "MP3" as output format. This mode is specially designed for joining multiple files of the same format and codec with original quality unchanged. With the requirement of editing MP3 files and customizing output quality, you need to tap on the "Encoding mode", with which you are allowed to specify any output format and custom output preferences.

Step 3

Cut MP3 files losslessly

Once set up, click "OK" to step back to the first interface. Use the "Play" button to preview all of your MP3 files. For the blank parts and noisy sections, move the yellow time handles to delete.

Step 4

Edit MP3 files (dispensable)

This step is not a must, as the built-in editor of Joyoshare Audio Joiner is only enabled with encoding mode. So, if you are the one who starts the encoding mode to merge MP3 files, now you are capable of trimming, applying sound effects, adjusting volume and weight, etc.

Step 5

Save the merged MP3 file

In the final step, according to your demand, you can freely rename your MP3 files and rearrange them. Subsequently, touch "Convert" at the lower right corner of the main screen to save MP3 files into one.