Q: "I have just updated my iPhone XS Max to iOS 15 but visual lookup is not working. I don't understand why this phone should be supported." – from Apple Community
A new feature on Photos called Visual Look Up has been introduced since iOS 15. This feature is able to scan and identify animals, books, landmarks, plants, and many more objects in a photo. You could learn more information on the results page with Visual Look Up. Particularly, for iOS 16 users, Visual Look Up proceeds further to remove the background of a picture. This attractive function appeals to many users, but some of them reported that Visual Look Up doesn't work on their iPhones. To enable you to use this feature again, this guide comprehensively explains the relevant information about how to fix the Visual Look Up not working issue.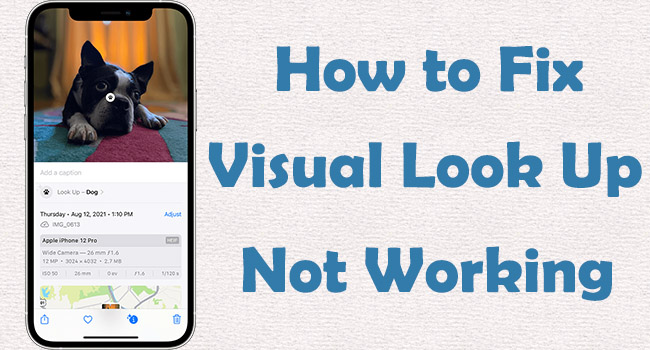 Part 1. How to Use Visual Look Up
For iOS 15, the fundamental function of Visual Look Up is to analyze photos. Open the Photos app on your iPhone or iPad, select a photo, and swipe up or tap the info icon at the bottom. Pay attention that there will be sparkly stars around the icon. Then, the objects in this picture will be identified and the information is displayed on the Results page where you can see Siri Knowledge, Similar Web Images and so on.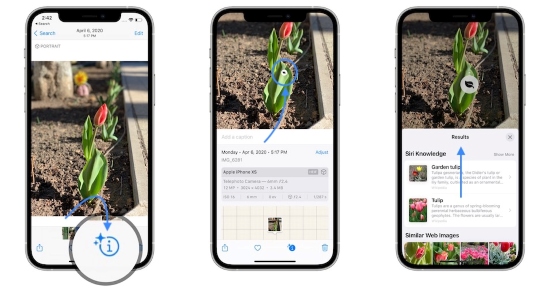 For iOS 16, Visual Loop Up is added a cool function. When the object in a photo is successfully scanned and identified, you could remove it from its background and add it to other apps like Messages. Hence, this feature gives you a more convenient channel to edit your photo and an interesting way to send messages.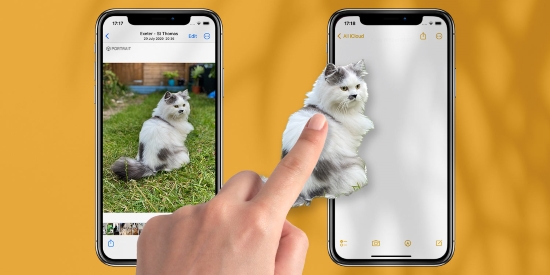 Part 2. Why Is Visual Look Up Not Working
The reasons why Visual Look Up fails to work on your iPhone or iPad are various. If the system software is outdated, the device model is not compatible, or the location is not available, the Visual Look Up feature is definitely not working. Besides the fact that you have not satisfied the preconditions, Visual Look Up works badly when the related settings are mistakenly set, for instance, the network is turned off, the Siri & Search is disabled, etc. All of these can be easily remedied, however, if the malfunctioning Visual Look Up feature is caused by iOS system errors, you need to take a more efficient measure to deal with it.
Part 3. How to Fix Visual Look Up Not Working
Way 1. Restart iPhone or iPad
When you found out that Visual Look Up is not working on iOS 15 or iOS 16, the first thing you could do is restart your iPhone or iPad. Because restarting is an effective solution to refresh the operating system so as to resolve general problems on electronic device. To do this, just open Settings, tap General, scroll down to the Shutdown option, and you will see the power-off slider. Or, you could directly hold the Power button for seconds to activate the slider. Then, drag it to turn off your iPhone or iPad. Wait for a while, and hold the Power button to turn it on again. When your device gets restarted, check if the Visual Look Up could work as normal.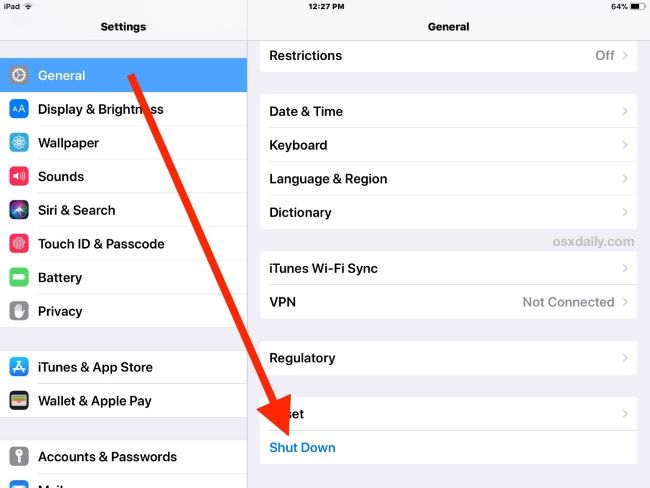 Way 2. Check for Latest Update
As mentioned earlier, Visual Look Up is a new feature which could only operate on iOS 15 and later system versions. Thus, you need to go to Settings → General → About to check whether the system you are running could meet this condition. If not, head to Settings → General → Software Update → Download and Install, and you can update to the latest system software on your iPhone or iPad. When iOS 15 or iOS 16 is configured, you will have a chance to use Visual Look Up smoothly.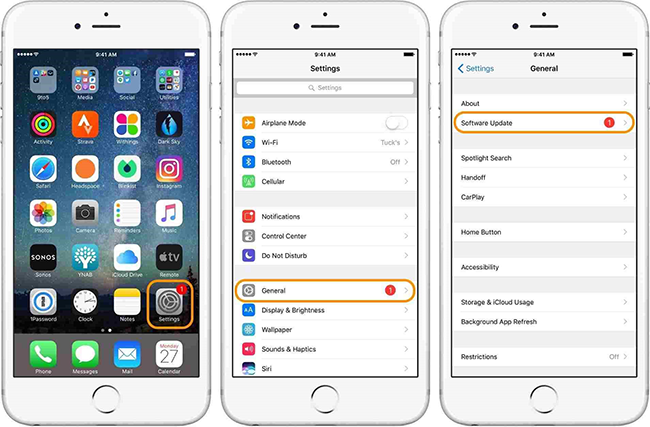 Way 3. Make Sure Device Compatibility
Apart from the operating system, you need to make sure that your iPhone or iPad model is available to use Visual Look Up. For example, if you are running iOS 16 on iPhone 8, this feature is still unworkable. Devices with the A12 Bionic chip or later support Visual Look Up. The models are listed below.
iPhone SE (2nd generation and later)
iPhone XS/XR/11/12/13/14 series
iPad mini, 5th generation and later
iPad, 8th generation and later
iPad Air, 3rd generation and later
iPad Pro 11-inch, all generations; 12.9-inch, 3rd generation and later
Way 4. Check Supported Region and Change It
Another prerequisite for Visual Look Up is the supported regions. This feature is merely available in a limited number of regions right now, and you can check the information below to see if you are on the list.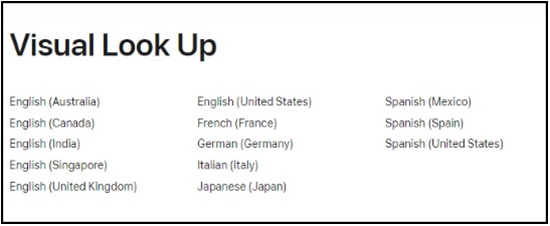 If your location is unavailable to use Visual Look Up, you could manually change the location settings on your device to activate this function. Navigate to Settings → General → Language & Region → Region, search and select a supported location, (usually United States), and tap Change to United States. With this remedy, you can function Visual Look Up on your iPhone and iPad.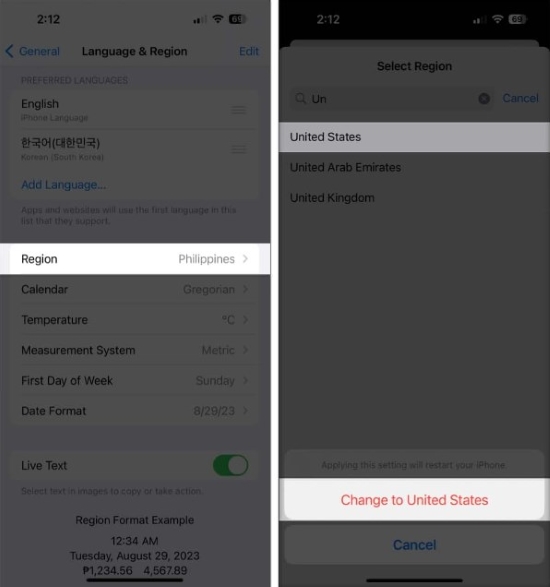 Way 5. Connect to Stable Network
Scanning and recognizing an object in a photo only works in an environment with a stable network. If your Wi-Fi is unstable, you can't see the Result page when using Visual Look Up. Therefore, you could reconnect the Wi-Fi you are using, or go to connect to a more stable and securer network. In case you can't find a good Wi-Fi network, turn on Cellular instead. And remember to disable VPN during the whole process.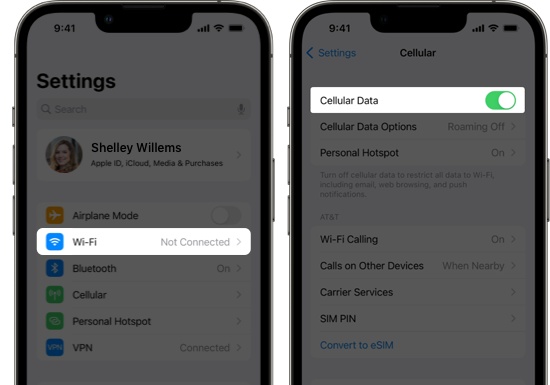 Way 6. Enable Show in Look Up
Visual Look Up shows Siri Knowledge on the Result page, so if it is not working, you'd better enable Siri suggestions on your iPhone and iPad. Open Settings, locate Siri & Search, find and toggle on Show in Look Up. Then, Visual Look Up comes back to normal.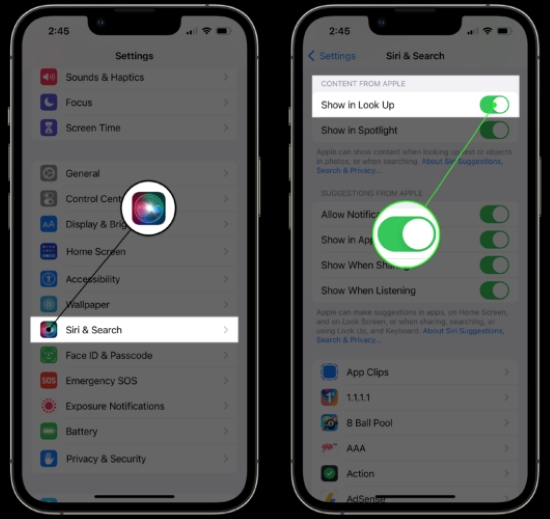 Way 7. Try Another Clear Photo
On account that Visual Look Up is still a developing feature and the technology behind it is not perfect, Visual Look Up works better in photos with a few objects and simple backgrounds rather than pictures with cluttered backgrounds. Otherwise, things that are covered by other stuff are hard to be identified. Thus, if there are no star marks around the info icon when you select a photo, check whether it appears in another clearer photo.
Way 8. Fix Visual Look Up Due to System Errors
In case you can meet all the preconditions and set up relevant settings correctly, but Visual Look Up is still not working on iOS 15 or iOS 16, the impact of system errors may need to be taken into account. Under this circumstance, go to repair your operating system with the help of Joyoshare UltFix. This is a professional repairing tool that holds powerful features including fixing problems on all versions of iOS and iPadOS, downgrading iOS system, putting devices into recovery mode with one click, and resetting your malfunctioning iPhone/iPad/iPod touch. No matter whether GPS, Siri, or split screen is not working, Joyoshare UltFix will apply its standard repair mode to fix it without losing data, and return you a good device.
Key Features of Joyoshare UltFix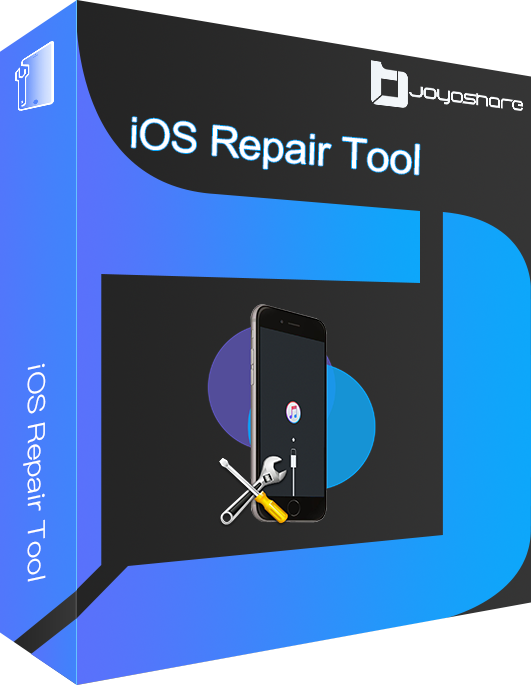 Fix 150 + system problems with dual repair mode
Repair Visual Look Up on the latest iOS 16
Downgrade and upgrade iOS to the previous version
Free to take one click to enter/exit recovery mode
Compatible with iPhone/iPad/iPod touch/Apple TV
Step 1

Run Joyoshare UltFix and Connect to PC

Connect your iPhone or iPad to your trusted computer, and install Joyoshare UltFix on it. Open the program, choose iOS System Repair and hit the Start button.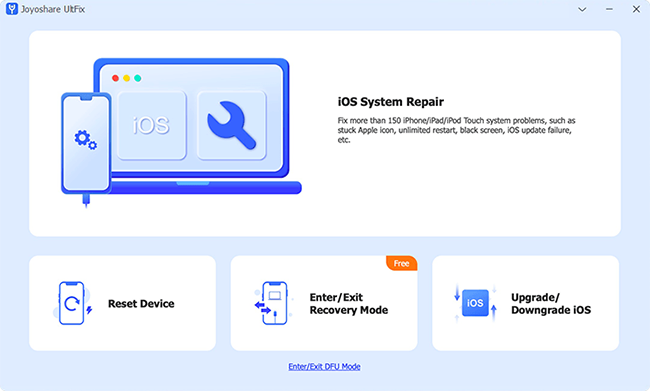 Step 2

Select Standard Repair Mode

Choose standard repair to fix your device without losing data. If your iPhone or iPad is recognized without a problem, you will be guided into the next step. If it cannot be detected, follow the screen's instructions to put your device into recovery mode or DFU mode.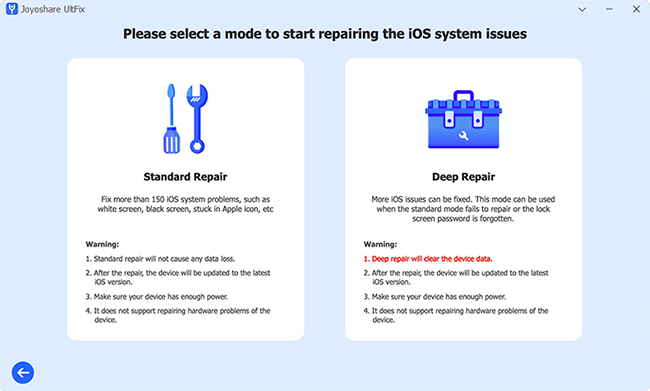 Step 3

Download the Corresponding Firmware Package

Your device information is detected and shown on the interface, and you can correct it if something is wrong. Then, click the Download button to get the firmware package.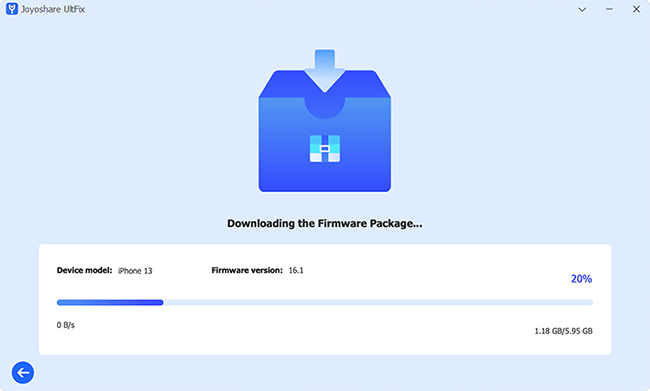 Step 4

Fix Visual Look Up on iOS 15/16

With the verification of the firmware package, hit the Repair button to fix the operating system on your iPhone or iPad. Once you see the Done button, the Visual Look Up feature will work again.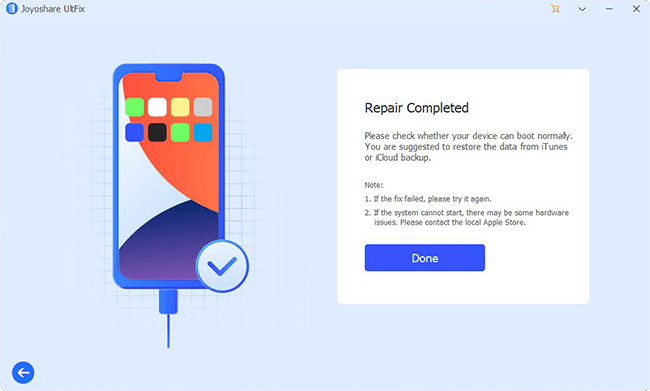 Part 4. Summary
Is Visual Look Up not working on iOS 15 and the latest iOS 16? How to fix it? After the introduction and the explanation of the Visual Look Up feature, this article tells you how to remedy the settings related to this feature and lists the prerequisites that must be satisfied. Up to 8 workarounds are capable to fix the Visual Look Up not working problem. If the problem is triggered by system errors, Joyoshare UltFix can get it repaired without losing data. Hope you can utilize Visual Look Up to edit your photos again.