Music has already been a natural companion in today's life. We listen in many daily scenarios and set up personalized playlists on our behalf. Spotify, one of the best music streaming services, gain popularity with no doubt. It gives users access to millions of songs all around the world. Overall, Spotify performs surprisingly well in offering us music and other sorts of service, yet it has issues as well. We collect users' feedback in the community and other social platforms, finding out the issue that Spotify keeps pausing iPhone is repeatedly raised. That's truly irritating to interrupt our flow of feeling while listening. Here, we'll focus on the main reason of this problem and demonstrate several easy and straightforward methods to enhance your experience.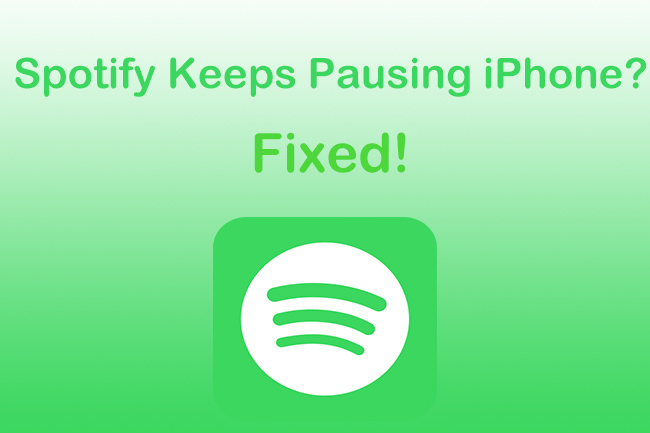 Part 1. Why Does Spotify Keep Pausing iPhone?
There could be many reasons that cause Spotify to keep pausing, the lists below show the most possible ones. You can take a quick flick through it and identify the potential problems.
Connection Problem: The first factor to exclude is whether you have a steady connection with the Internet. The Bluetooth connection's stability should also be taken notice.
Storage Problem: If the space is not enough, Spotify is also prone to breakdown. Both the app and the iPhone's storage would affect the normal operation of Spotify.
Account Problem: Spotify app keeps pausing iPhone could arise when another user gets access to your account or your account is active on multiple devices.
Mode Problem: Another main reason leading to this problem is that your iPhone has been set in certain modes leaving the app running abnormally.
Spotify Version Problem: You can also check whether you are running the recent version of Spotify, and that might be the root cause of the problem.
Part 2. How to Fix Spotify Keeping Pausing iPhone?
1. Check the Connection
An unstable Internet connection may lead to experiencing lag and pause in playing music in Spotify. You could disconnect and reconnect your network to check whether the music playing is back to normal. It's the same when you are using a Bluetooth device, you are supposed to make sure the device is not out of reach and the power of Bluetooth is enough to use.
2. Clean Spotify Cache
Caches in Spotify will store parts of music and podcasts, which enables one to play music without lagging. However, too many caches would make the app become unresponsive and even breakdown, which is necessary to clean the cache.
Step 1: Open Spotify and select the Settings in the top right of the interface.
Step 2: Find Storage in the following page and then click on Clear Cache.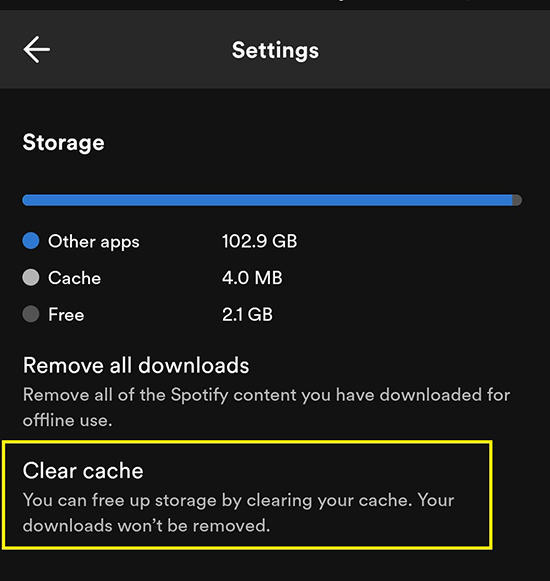 3. Clean Storage Space
Apart from the caches problem, the storage space of iPhone could also result in Spotify app keeping pausing iPhone. To get a better user experience of Spotify, you could free up the storage space.
Step 1: Open Settings and tap the General.
Step 2: In the General page, choose iPhone Storage. Here you'll see all your apps and how much space they have occupied.
Step 3: Find Spotify app and delete some unnecessary files to create considerably adequate storage space.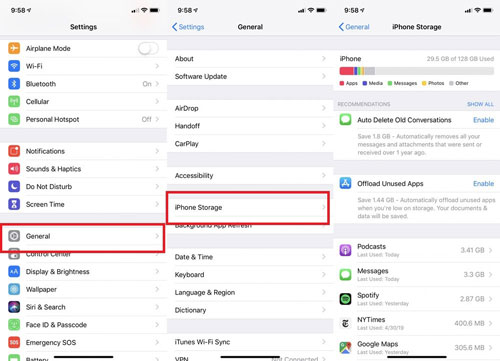 4. Sign Out Everywhere
This method is available when your account is logged in multiple devices. As long as Spotify randomly stops iPhone due to account problems, you could follow the steps below.
Step 1: Open Spotify in your web browser and locate Sign out everywhere.
Step 2: You would be asked to change your password. After resetting your password, click on Sign out everywhere button and your account will sign out from all your device successfully.
5. Turn Off Low Power Mode
You might set the Low Power Mode to reduce the amount of power when using iPhone, yet that is unfriendly for the function of Spotify. When this mode is on, some features might take more time to update or complete and some tasks might be paused just like Spotify. To turn it off, you can open the Settings and click on the Battery icon, then choose to switch off the Low Power Mode in the following page.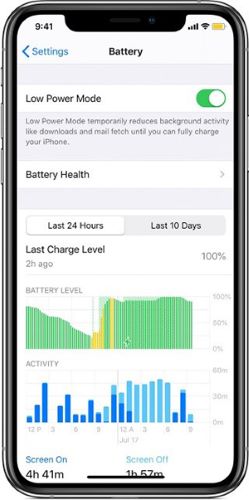 6. Turn Off Low Data Mode
Low Data Mode would also be a reason of Spotify keeping pausing. Once you turn on this mode, it may disturb the performance of running apps on iPhone for conserving data, Spotify involved in its list. To disable low data mode, you could operate as follows.
Step 1: Open Settings and click on Focus.
Step 2: Then click on Do Not Disturb, and locate the Focus Filters section.
Step 3: After clicking on Add Filter in Focus Filters section, you'll see Low Power Mode in the bottom right corner and turn that option off.
7. Remove and Reinstall Spotify Application
Another alternative method is to uninstall and reinstall the Spotify app on your iPhone. An outdated version is likely to be incompatible with your device and that is why your Spotify keeps pausing iPhone. So make sure your Spotify version is the recent one, otherwise go to the App Store and update it to the newest version.
8. Force Restart Your iPhone
Sometimes the abnormal performance of Spotify is due to too many apps running in background, force restart your iPhone would be a nice try.
For iPhone 8 or iPhone SE (2nd generation) and later: Volume Up button should be pressed first, then release it quickly. Then the Volume Down button is operated in the same way. Last, press the Side button till the screen shows the Apple logo.
For iPhone 7: You need to press and hold the Volume Down button and the Sleep or Wake button simultaneously. After a moment, the screen will show the Apple logo, you are allowed to release both buttons then.
For iPhone 6s or iPhone SE (1st generation): You need to press and hold the Sleep or Wake button and the Home button exactly the same time first. Then you could release both buttons as long as the Apple logo appears.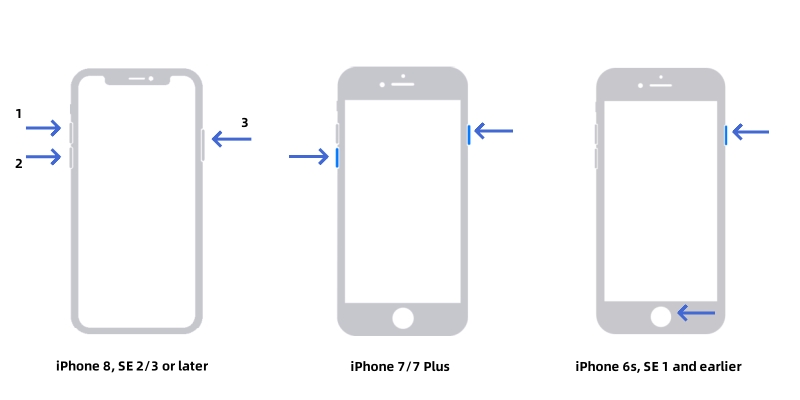 9. Use One-Stop iOS System Repair Tool [100% Security]
If all methods above couldn't solve your Spotify issues thoroughly and what you are looking for is the best solution, Joyoshare UltFix is the one that satisfies your needs. It could basically repair all iOS problems, like Spotify keeping pausing iPhone, Apple Music not working on iPhone or app frozen. Fascinatingly, it could help you fix the system's issues without losing data. More than that, if you want to enter or exit the recovery mode, upgrade or downgrade iOS or fix other issues, Joyoshare UltFix could solve them without any trouble.
Main Features of Joyoshare UltFix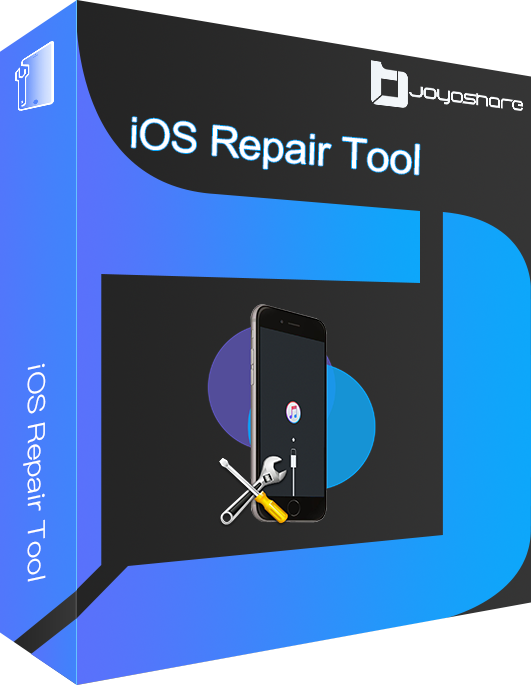 Fix more than 150 possible iOS problems
Recover system problems without losing data
Support to fix iOS with dual modes
Compatible well with the latest iOS 17 and iPhone series
Step 1

Plug the Device into Computer

The first step is to connect your device with computer after downloading and installing Joyoshare UltFix. Open it and then click on iOS System Repair to start fixing iPhone keeps pausing iPhone.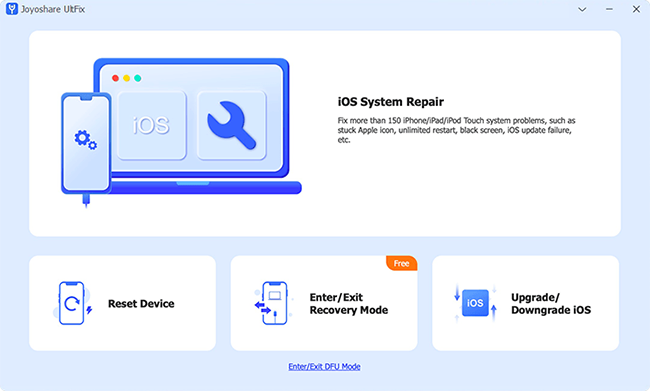 Step 2

Select Standard Repair Mode

Standard repair could fix almost all basic system issues, including Spotify issues. So here you are supposed to select the previous mode to recover without losing data.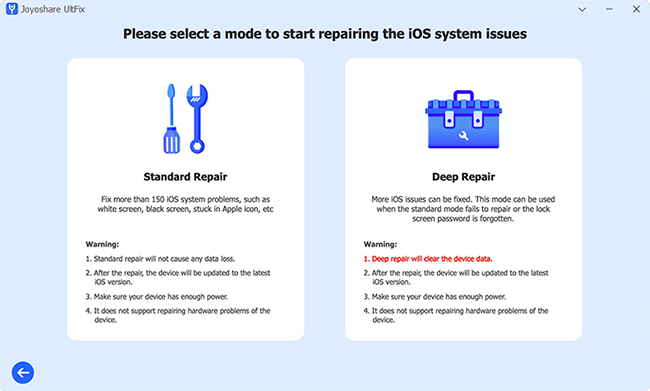 Step 3

Download the Matching Firmware Package Package

In the following instruction, you'll be instructed to download the firmware package before repairing. If your device information is correct, you can start to download.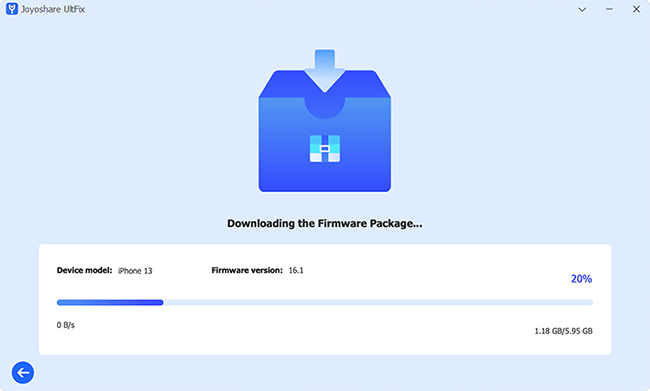 Step 4

Fix Spotify Issues Effortlessly

The final step requires you to click the Repair button after the download process. Then Joyoshare UltFix will start to repair the issue. When it is completed, you can check if the Spotify could run smoothly.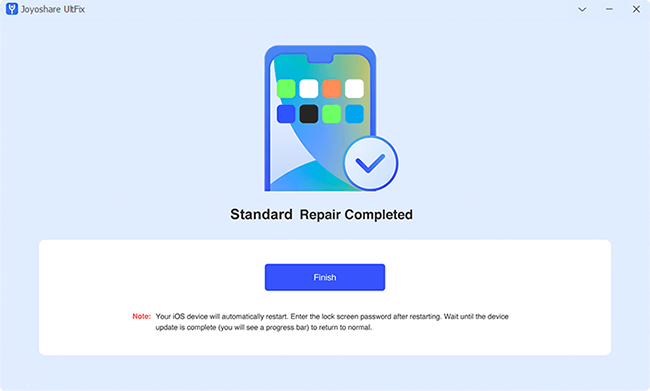 Part 3. Final Words
Now, you may have an inclusive insight to deal with the issue that Spotify keeps pausing iPhone, instead of being frustrated by its malfunctioning operation. This article has illustrated the possible reasons Spotify's frozen on iPhone and offered corresponding methods to fix the issue. If you couldn't detect where the problem is and want a quick solution, Joyoshare UltFix would be the best possible approach. This one-stop iOS system repair tool is an answer to almost all potential iOS issues of your iPhone. Hope you could enjoy the music better with this useful tool.