Since the introduction of SharePlay in iOS 15, it has made many things possible. One can organize a FaceTime watch party for streaming movies and TV shows when friends, family, and relatives are around, which brings much fun. It does not support streaming of movies only; there are numerous activities that one can perform like game parties, listening to music as a group, and even working together with your colleagues. When in a video call, the SharePlay enables each one to navigate their controls, like each individual can pause, skip and even fast forward stream depending on what they want to do. Although this feature is very reliable, it comes with many issues that might be troubling, especially to the new users. Therefore, we need to know about the tips and tricks of fixing the SharePlay not working on iPhone issue.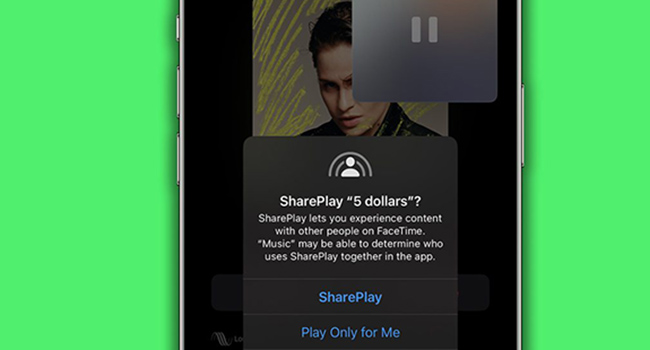 Why Is Apple SharePlay Not Working?
There are numerous reasons for this software not to work properly on iPhones or iPads. For example, a malicious software bug invading your iPhone, the application not being compatible with SharePlay features, or even the device not supporting the feature. So, while determining what might be causing the problem, you need to view it from various perspectives. While dealing with something new, it is advisable always to check the requirements first. So ensure you have to check if the software is compatible with your device first before checking for other issues. Therefore, the following are some tips to solve SharePlay not working issues on the iOS 15.
Way 1: Check the FaceTime SharePlay Requirements
SharePlay not working on iPhone issue normally happens when you start SharePlay; thus, you should check if it is compatible with your iOS device. This software requires a minimum of macOS 12.1, so you need to know that the device needs to be above that to initiate a virtual watch party.
The other thing that one needs to note is that SharePlay is for Apple devices only. Even though one shares the FaceTime links with the Windows and other Android users to participate in the video calls, they need to remember that the Windows and Android users cannot participate in the SharePlay session or join the FaceTime call when screen sharing is enabled.
Way 2: Make Sure Your App Is Compatible with SharePlay
Because macOS 12 and iOS 15 have been released recently, many applications support SharePlay in FaceTime. Therefore, ensure the application you are using is compatible with SharePlay. If you are not conversant with applications that are supported by the SharePlay software, below is a list outlining those applications: Apple TV, Paramount+, HBO Max, Hulu, Disney+, Apple Music, Spotify, NBA TV, TikTok, ShowTime, Cameo, MUBI, SmartGym, Moon FM, Flow, Relax Melodies, Carrot Weather.
Way 3: Verify SharePlay Is Enabled
The latest versions of iOS 15 and macOS 12.1 SharePlay are automatically enabled. However, each user gets a dedicated toggle to control the specific application sharing features depending on their demands. Therefore, before using the FaceTime video call, ensure that the software is activated first.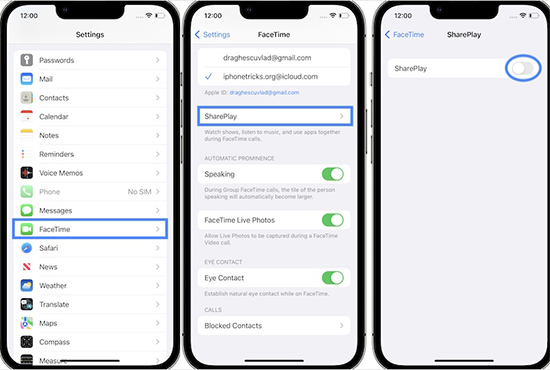 Step 1: Open the Settings application on your iPhone device. Then navigate to FaceTime.
Step 2: Then to SharePlay and ensure that it is turned on.
Step 3: Tap FaceTime tab and press SharePlay button.
Step 4: After that, switch on SharePlay toggle.
Way 4: Restart Your iPhone
When you have tried multiple times to fix SharePlay not working on iPhone, you can restart iPhone and then try to share the screen again. Force restarting iPhone has been noted as a method of troubleshooting the software because it helps fix miscellaneous problems. With the different features of the different versions of Apple mobile phones, you might wonder how to perform that function.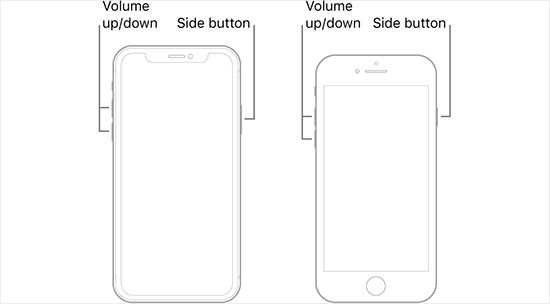 Without Home Button: Long-press the volume up and power button and then drag the power off slider to turn off the device. After it is off, holds down the power button to turn on the device.
With Home Button: Long press power and home buttons. Then drag the power off the slider to shut down the device. After the device is off, wait for a few seconds and hold down the power button to reboot your device again. Once you are done, restart your device, open the SharePlay application and start playing any content, and when a prompt is displayed, allow everyone to watch it. You need to understand that each person on the call has to accept the FaceTime party invitation to join.
Way 5: Update the SharePlay Application
If SharePlay is not working properly on your device, you can try updating it; maybe you are using an outdated application. The outdated versions cause more problems because they do not contain modern features. Therefore, there are higher chances that an outdated version is behind the SharePlay problems. So, updating the application to a modern one will help resolve the issue. Updating is not a complex task; it is something that you can do within five minutes. To do this: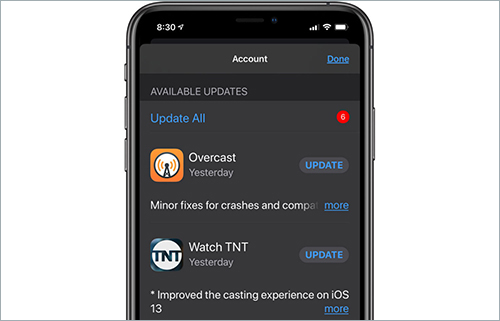 Step 1: Open the App Store.
Step 2: Navigate to your profile.
Step 3: Search for the application.
Step 4: Then tap on the UPDATE button next to the app name to download the latest one.
Way 6: Delete and Reinstall the App
If the troubleshooting processes are not working, you can delete the app and reinstall it again. This should be done if you are using the latest version; otherwise, you can consider updating it to the latest one first to fix SharePlay not working on iPhone issue.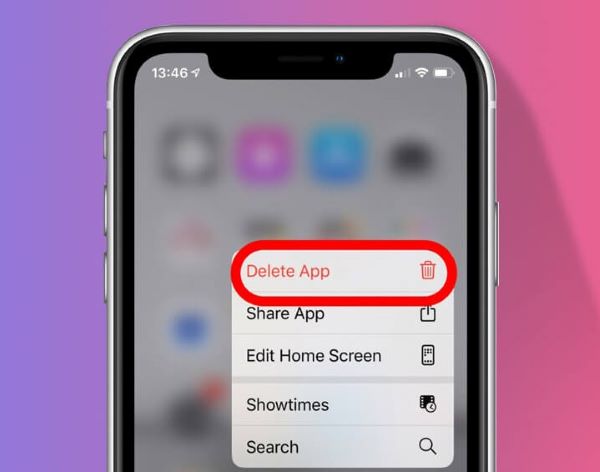 Step 1: Long press on the app icon; then, a pop-up context menu will appear.
Step 2: Select the Delete App and then navigate to delete the app.
Step 3: After that, go to the App Store and re-download the application again.
Step 4: After it has finished downloading and you have installed it, open it, and sign in again. Then use SharePlay to share the app over FaceTime to confirm if the issue has been resolved.
Way 7: Update Your iPhone Software
Sometimes SharePlay not working on iPhone issue could be due to the iPhone's software. This should be the last option if you have tried all the means, but the SharePlay application is still misbehaving. The problem could be due to a software bug. There are several updates that the iOS mobile phones request frequently, and therefore updating your software and firmware to the most modern one will help improve the phone performance. If you have not updated your version to that, you should do so because it could be the one generating that problem. Updating the phone software is a straightforward process.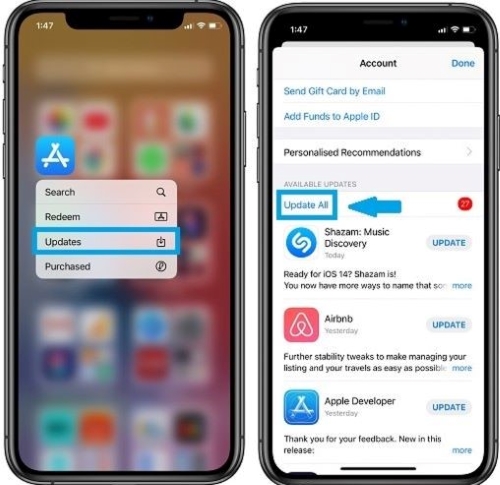 Way 8: Ensure You Have an Active Subscription to Use SharePlay
Some apps will not function with SharePlay with screen sharing in FaceTime if the user does not have an active subscription. Therefore, the users must ensure that they have the required licenses or subscriptions for a co-watching experience on their iOS devices. Also, all the users on the SharePlay session need to have an active subscription; if that's not the case, the SharePlay in FaceTime might fail to work on the iOS 15 devices.
Way 9: Check Other Participant's Devices
SharePlay functions in a two-way system. Despite having an active subscription, you should ensure that other participants use an Apple device and run on iOS 15.1, iPod OS 15.1, or macOS 15.1. If everyone is using the same software, but it's still generating problems, check to confirm if the SharePlay application is enabled in all of their devices. This can be confirmed through calling an individual to confirm if the issue is from their device or yours is the one generating it. If the issue is being experienced from their end, feel free to share this article with them to know how to resolve the problem.
Way 10: Check Internet Stability and Speed
Sometimes the culprit could be something to do with your Internet connectivity. Therefore, check if the Internet is connected and check on its stability. If your connection is not stable, you will be experiencing some delays, glitches, and even pauses. You can check the stability of your Internet through the speedtest.com website and see the speed at which your network is running. Having a stable Internet speed will let you have a smoother SharePlay experience.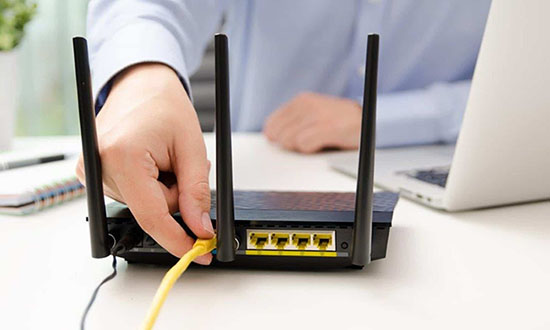 Way 11: Reset the Network Settings
If you have tried all the other possible solutions but not working, you can try this. The only problem with this is that it reset some of your iPhone's settings, which can remove the saved Bluetooth devices, Wi-Fi passwords, VPN configuration, and other settings that are related to the network. This can be done through the following procedure. This would help resolve the problem if it was related to something to do with the Internet and network connectivity.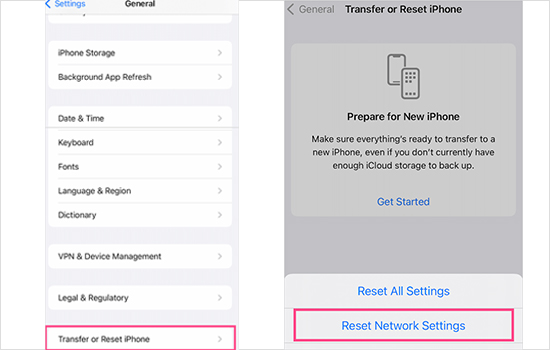 Step 1: Please tap on the Settings icon to open it and navigate to the General.
Step 2: Scroll down until the place you will see Transfer or Reset iPhone.
Step 3: Tap the Reset - Reset Network Settings to reset all the network settings.
Way 12: Use Joyoshare UltFix
If all the outlined methods have not worked, you can use third-party software to solve SharePlay not working on iPhone issue. So, if you are in for something safe and complete the task quickly, Joyoshare UltFix is meant for you. The best thing about this software is safe, convenient, and fast to use. Unlike the other software that will make you wait for several hours before your issues are fixed, Joyoshare UltFix will solve SharePlay's not working problem within minutes.
Key Features of Joyoshare iOS System Recovery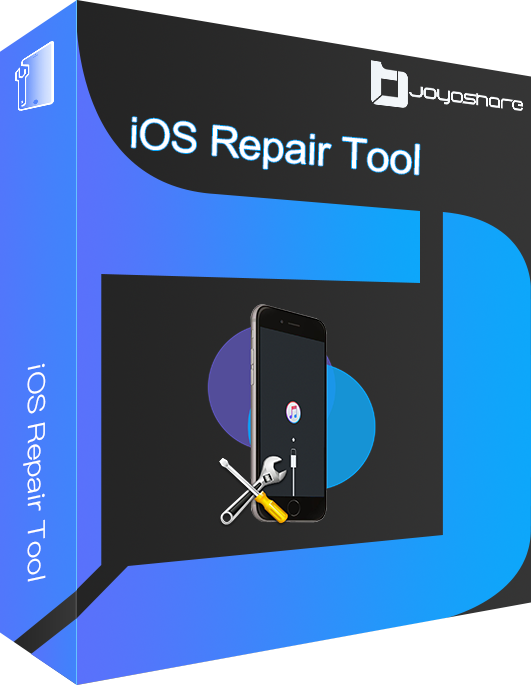 Repair SharePlay not working on iPhone without causing any data loss
Put any iOS device into recovery mode for free
Advanced Mode and Standard Mode are available to solve 150+ iOS issues
Compatible with all iOS versions, including iOS 15
Fix iPhone unable to share photos within few steps
Step 1

Connect iPhone to the computer

Install Joyoshare UltFix on your computer and run it by double clicking it. Connect your iPhone to computer with a USB cable. After that, you can click Enter Recovery Mode and Start buttons to proceed.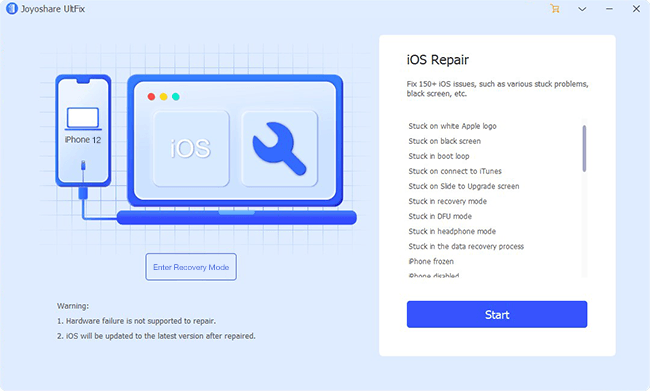 Step 2

Choose a repair mode

Choose Standard Mode to fix SharePlay not working on iPhone issue without causing any data loss. Then, you can click the Next button in the lower right corner.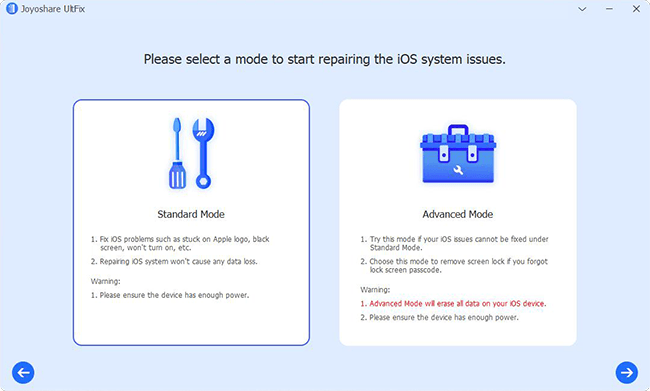 Step 3

Download the firmware package

Confirm information of your iPhone showing on the computer screen after Joyoshare UltFix detects your device. Click Download to get the right firmware package.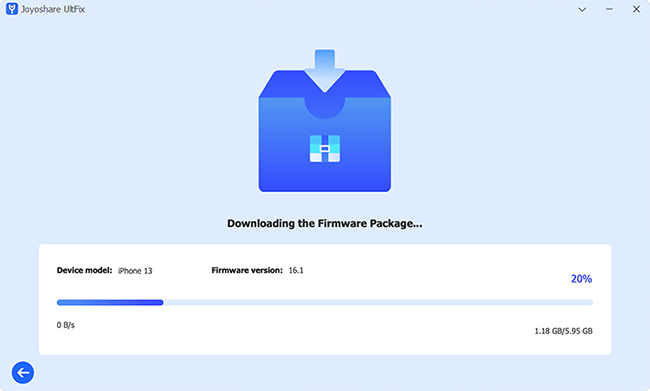 Step 4

Repair SharePlay not working on iPhone

Click the Repair button to let Joyoshare UltFix start the process after unzipping the firmware package. Once it has finished the process, you can click Done and check whether your issue has been solved or not.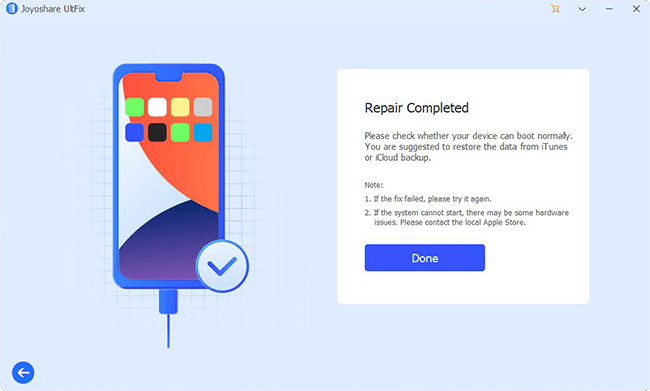 Conclusion
In conclusion, that wraps up the troubleshooting guide for SharePlay not working on iPhone iOS 15.1 devices. In most cases, it won't be a big issue that might be causing trouble if you consider solving the basics first. I mean checking if the application is compatible with your device and has an active subscription. Therefore, considering the outlined procedures will help you solve the problem.