Among a dozen known iTunes issues, the iTunes error 3503 is a new and common problem for iPhone users. There are 1000s of complaints on the internet, with iOS 11 users accounting for a huge percentage of victims. The error code commonly appears when you try updating or restoring your iPhone using iTunes. Unfortunately, Apple is yet to comment or release a solution to this troubling issue. Luckily, if you have been experiencing the iTunes error code 3503, you are looking at the right post. Here we shall learn and discover 7 most effective ways to troubleshoot your error 3503 iTunes problem. Buckle up, and let's discover together!
#1 Use Joyoshare Ultfix to iTunes Error 3503 without Data Loss
The Joyoshare UltFix is a proficient third-party software designed to help fix iOS software bugs without loss of data. It helps fix problems such as iPhone frozen, white Apple logo, black screen, iTunes error 3600, etc. The program comes with two flexible fixing modes, i.e., Standard Mode and Advanced Mode. In this case, however, you must use the Standard Mode; it guarantees you 100% data safety. So, how do you use the application to resolve the problem? Here is a detailed guide.
Incredible functionalities of Joyoshare UltFix iOS System Recovery:
Switch iOS devices into recovery mode free with one click
Fix iOS and Apple TV issues with no data loss
Compatible with all iOS versions
Simple steps and user-friendly interface
i.

Launch Joyoshare and connect iPhone

Start Joyoshare on your PC. Using a USB, connect the iPhone to your PC. Click on the "Start" option to proceed.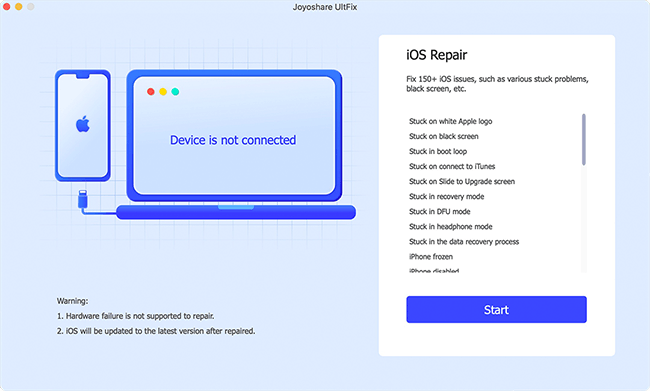 ii.

Select repair mode

Select the Standard Mode s your repairing option. Please do not select the Advanced Mode, for it will lead to data loss. Click "Next" to move to the next step.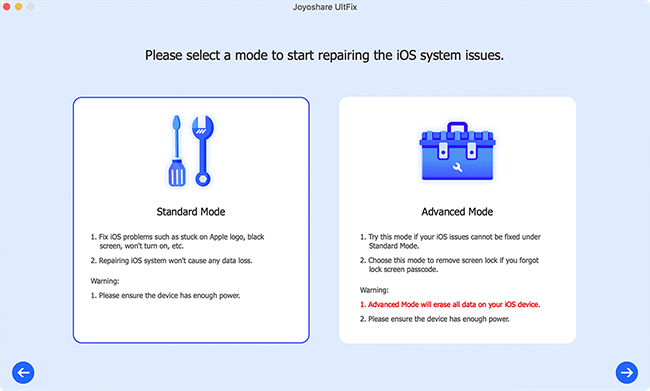 iii.

Download and verify firmware package

Click "Next" to get ready to download the firmware. Check to confirm whether it matches your iOS device info. Select "Download" to start the download.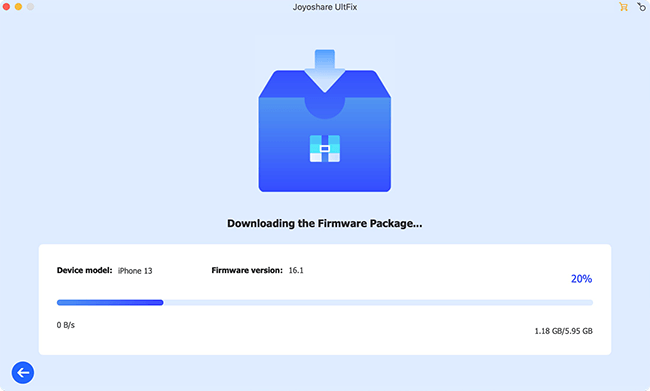 iv.

Repair iOS system

After the download is complete, click "Repair" to initiate the repair process. Ensure that your device is connected all through the process. Go on to boot your device after the repair process is complete. This should definitely work to fix your iTunes error 3503 problem.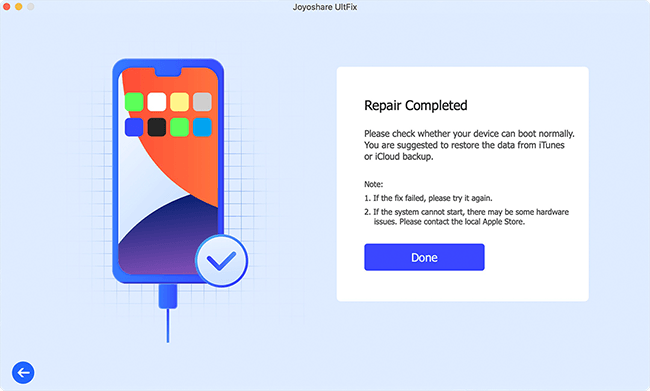 #2 Force Restart iPhone
The iTunes error 3503 is often a result of a software bug/glitch, and force restarting is one most basic ways to resolve iPhone problems. It provides your device with a fresh start and there eliminating the bug. Here is how you can force restart your device depending on what iPhone model you are using.
iPhone 8, iPhone X, and recent models
i. Press and release the "Volume Up" button.
ii. Quickly, press and release the "Volume Down" button.
iii. Press and hold the "Side" button until an Apple logo appears.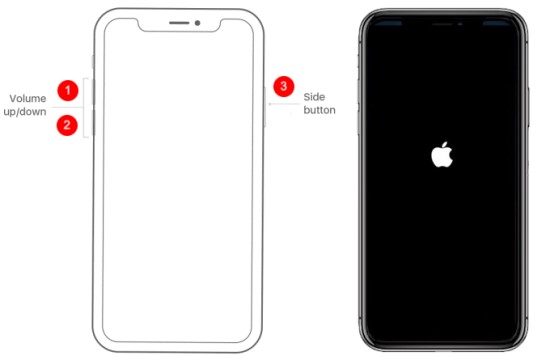 iPhone 7 and iPhone 7 Plus
i. Simultaneously, press and hold the "Volume Down" and the "Side" button together.
ii. Hold for about 30 seconds until an Apple Logo appears.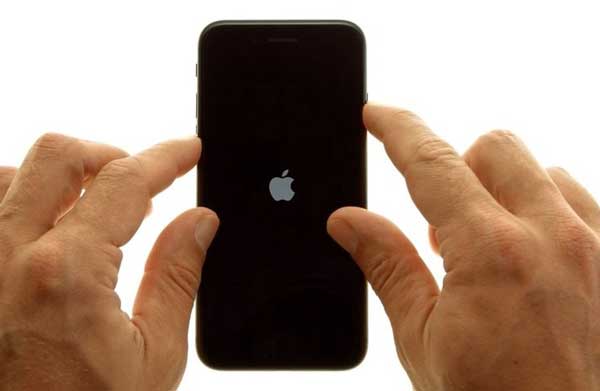 iPhone 6s and previous models
i. At the same time, press and hold the "Home" and "Sleep/Wake" buttons.
ii. Hold until an Apple Logo appears on your screen.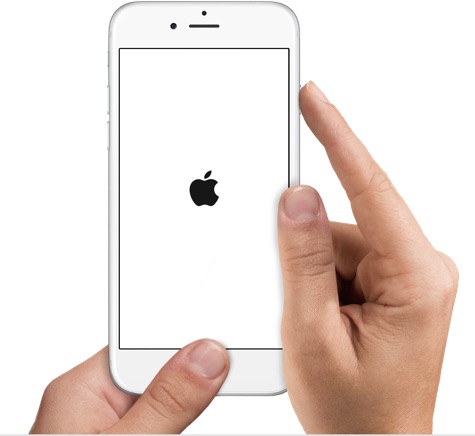 #3 Update iPhone In Settings
Updating the iPhone using the settings menu is also another trick to beat the iPhone error 3503 problem. Instead of updating your iPhone using iTunes, you can alternatively use the settings menu to update your device hence avoiding the error. Simply follow the following steps.
i. Connect your iPhone to the internet.
ii. Go to Settings >> General, then select Software Update.
iii. Tap Download and Install the available updates.
iv. Select Install and wait till the process is complete.
v. Enter your passcode to confirm the updates.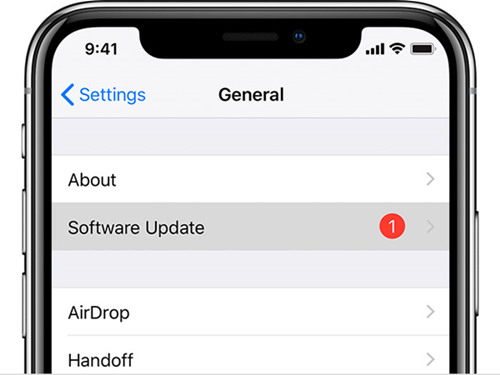 #4 Disable Find My iPhone
Simply turning off 'Find my iPhone/iPad' can go a long way in ensuring that you complete your iPhone update using iTunes. Sometimes this feature can be troublesome when doing updates, and therefore turning it off has been deemed essential by most users in fixing the error 3503 iTunes issue. To turn it off simply;
i. Go to Settings >> tap You Name, then iCloud.
ii. Locate the "Find My iPhone" feature and turn it off.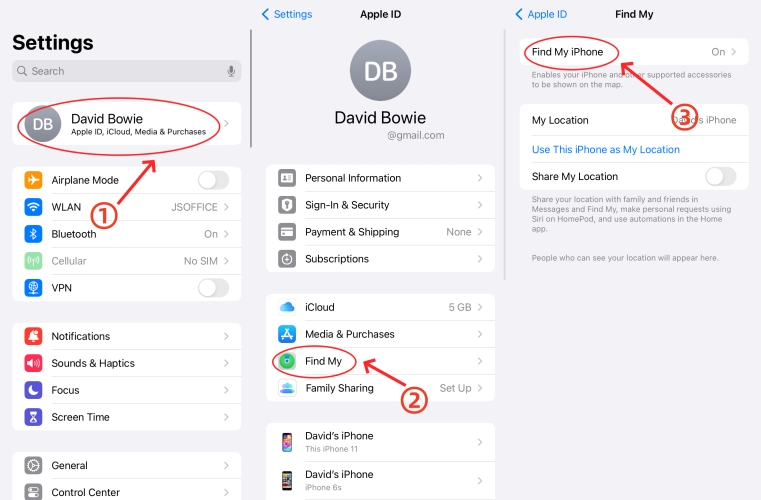 #5 Check Internet Connection
Updating your iPhone on an unstable internet connection could also be the primary cause of your iPhone error 3503 predicament. Check to ensure that you are operating on an active and stable internet connection. You can always reboot your router or call your ISP if you have a severe internet connection.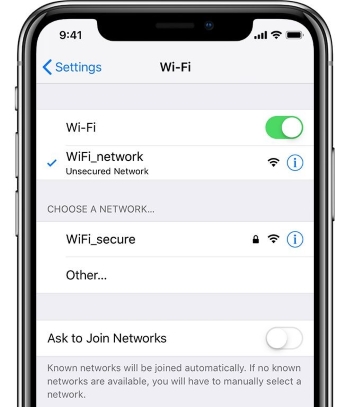 #6 Try Removing Anti-Virus Software
Some iPhone users have suggested removing your anti-virus software helps the smooth update of the iPhone with iTunes. Usually, some third-party security software block access to Apple servers and hence the iTunes error code 3503. Consider deactivating or uninstalling it, and you can always install it after the process is complete.
#7 Put iPhone Into Recovery Mode
It is our last result to resolve the problem. Make sure you are running on an updated macOS and iTunes version, and then follow the steps below.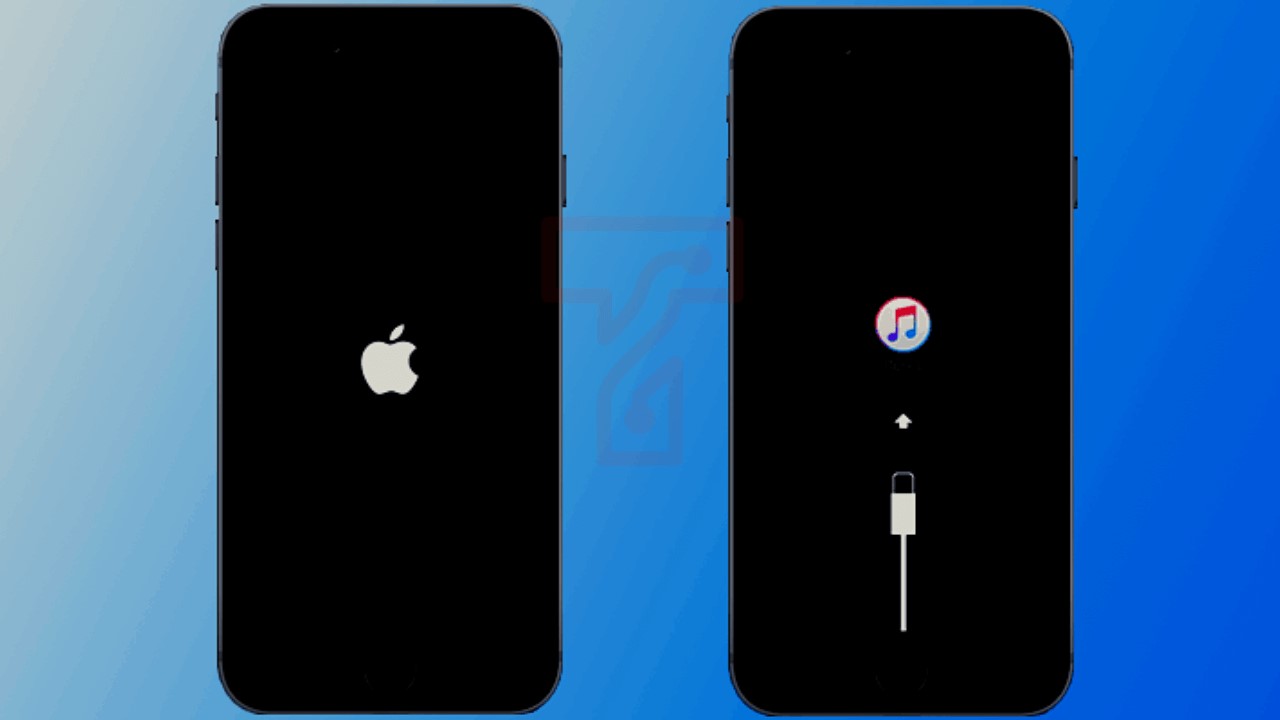 i. Launch the iTunes on your PC.
ii. Keep your iPhone connected until the recovery mode screen appears:
• iPhone 8 and new models: Press and release the Volume Up button and quickly press release the Volume Down button, then press and hold the Side button until a recovery mode screen displays.
• iPhone 7 and 7 Plus: Together, press and hold the Volume Down and the Side button until the recovery mode screen appears.
• iPhone 6S and earlier models: Simultaneously, press and hold the Home and Side button until the recovery mode screen appears.
iii. Choose the Update option on your PC to reinstall the Software. In case your iPhone exits the recovery mode, wait for it to finish the download and then repeat the second step above.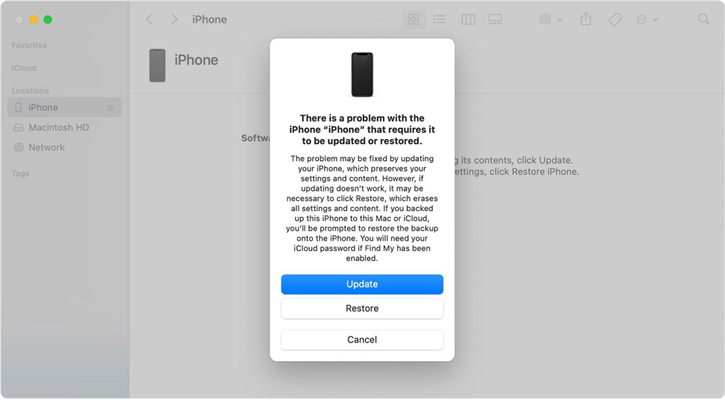 iv. Setup your device after the process is complete.
Conclusion
Being a common problem for iPhone users using recent iOS versions, the iTunes error 3503 problem can easily and quickly be solved using the remedies provided for in this post. Many error 3503 victims have benefited much from the expounded methods above. Most notably, the use of the Joyoshare UltFix software stands out as the most effective and efficient method. The program is easy to use and remedies the iOS bug without loss of data. In any case, that the problem is not fixed, which is unlikely, you can always call or visit the nearest Apple shop for corresponding assistance.