iPhone error 4013, also known as iTunes error 4013, mostly results from defective USB port, no enough storage space, or other iPhone system issues. The problem often appears when you attempt to restore or update your iPhone with iTunes, indicating some communication problems exist between your iPhone and iTunes. It is safe to say that this is a common issue that can be easily solved with the 7 effective solutions. These solutions work for new iPhones, such as iPhone 11 or X, and iOS 13.
Part 1. Try a Different USB Port or Cable to Fix iPhone Error 4013
You can get rid of this error by simply checking your iPhone USB cable and port. Sometimes, iPhone error code 4013 or iTunes error 4013 may have something to do with the charging accessories and charging port. In this case, just do the following to find out if there is something problematic with the USB port.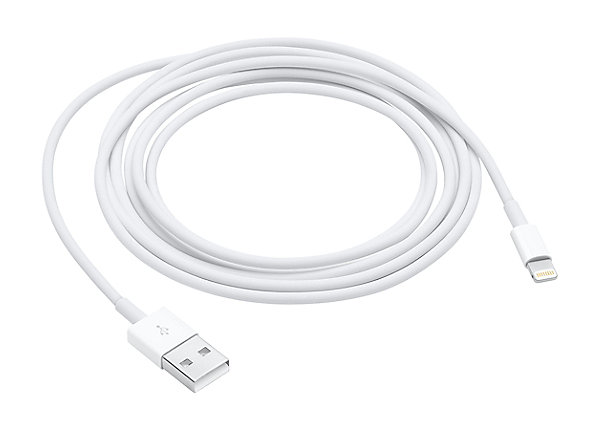 Step 1: Use your USB cable to plug your phone to all the USB port on the computer and see if it works; if not, go to the next step.
Step 2: Use your USB cable to plug your phone to other computers that don't have the iTunes 4013 issue. If it works, get the ports on your computer repaired; if not, proceed to the next step.
Step 3: Use a toothpick to clean your iPhone charging port from left to right. After this, connect your iPhone with the computer and see if the error persists. If the error notification shows up again, you should change the USB cord to an Apple original one.
Part 2. Force Restart iPhone to Fix iPhone Error 4013
The force restart is such an effective solution that it can resolve dozens of iOS issues quickly and easily. As the error 4013 may result from some apps running on your iPhone, a force restart will shut down all the apps on your iPhone. including the problematic ones. To force restart iPhone, follow the steps below.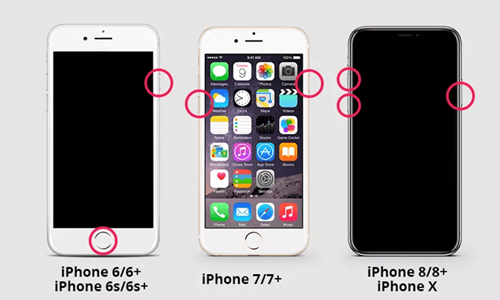 iPhone 8 and newer models: Quickly press and release the Volume + and Volume - buttons. Hold the Side button until the Apple logo shows up.
iPhone 7 and 7 Plus: Hold down both Side and Volume - buttons at the same time. Release them when the Apple logo shows up.
iPhone 6 and older models: Hold the Top/Side button and the Home button until the Apple logo appears.
Part 3. Clear up Storage Space to Solve iPhone 4013 Error
If you accidentally find an error 4013 on iPhone when updating iOS, it is highly possible that there is not enough storage for an upcoming update. Hence, one of the most efficient ways to avoid this error is to uninstall the programs that are on longer in use to free up more storage space. Follow the instructions below to do.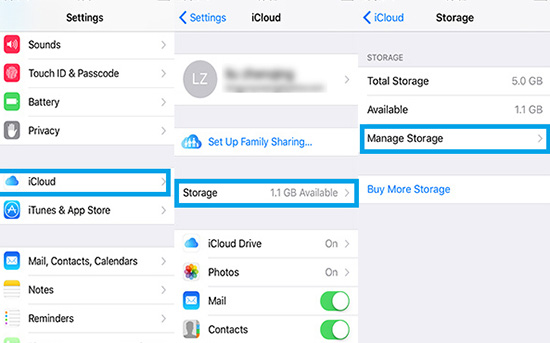 Step 1: To get started, you should head to "Settings" and then to "Storage & iCloud Usage";
Step 2: You will see the used space and available space on iPhone. After that, you need to tap on "Manage Storage";
Step 3: Afterward, delete these apps that occupy the large storage space to accommodate an iOS update.
Part 4. Reset All Settings to Repair iPhone Error 4013
Wrong configured settings are another possible reason for iTunes error 4013. On this occasion, resetting the settings on your iPhone is an easy but effective way, which may cause data loss. So you had better back up data with iCloud before resetting. Here is how to do it.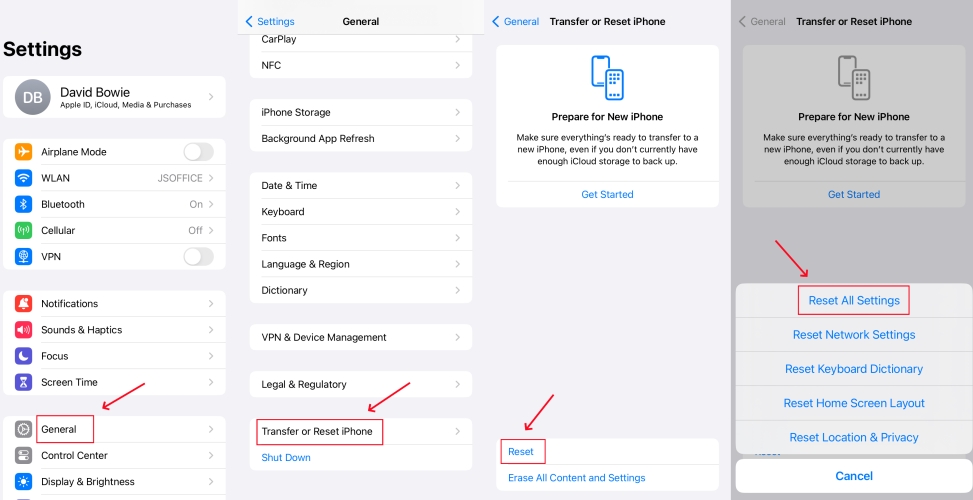 Step 1: It is preferable to back up iPhone in advance for data security;
Step 2: After backup, you should soft reset the iPhone and tap on "Settings";
Step 3: Next, scroll down to choose the "General" option and then touch "Reset";
Step 4: Finally, click on "Reset All Settings" and enter the password to confirm this action. In a few minutes, all settings on your device will be reset.
Part 5. Update iTunes to Solve iPhone 4013 Error
Occasionally, the old version of iTunes might be the culprit of this iPhone error. It is greatly likely that there is an update to be downloaded and installed on your computer. So you need to check if there is any available update with iTunes to fix iPhone Error 4013. Here are the detailed steps to update iTunes on both Windows and Mac.
On PC: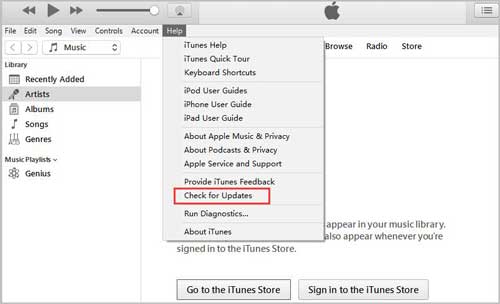 Step 1: Open iTunes on your computer;
Step 2: Then you ought to choose "Help" from the menu bar at the top of the iTunes window;
Step 3: Just click on "Check for Updates" among the given options. If available, you can download and install the newest version of iTunes according to the prompts.
On Mac without macOS Catalina (Mac users with macOS Cataline can use Finder directly without manually updating it):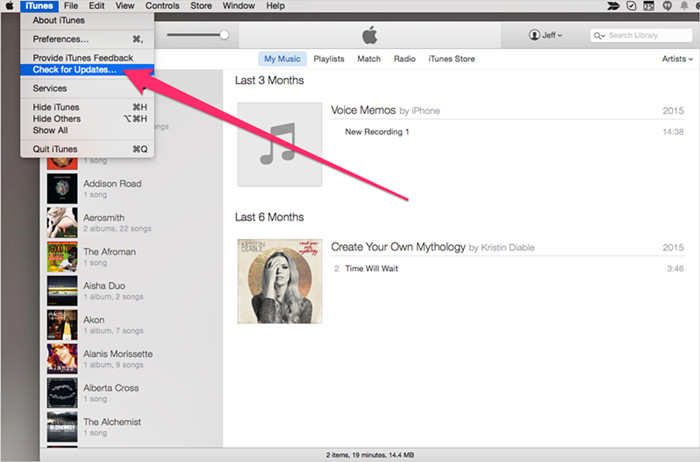 Step 1: Run iTunes on your Mac and click "iTunes" on the top left corner of this window;
Step 2: Next, choose "Check for Updates". If an iTunes update is available, please press the "Install" button to update.
Part 6. Repair iPhone 4013 Error with Joyoshare UltFix without Data Loss
If you have tried all the above methods but none of them can work out, a dependable third-party software called Joyoshare UltFix can help. It is designed to fix 30+ iOS issues, including iPhone error 50 and 4013, on almost all models of iPhone, iPad, iPod, Apple TV.
It can fix various iOS system issues without the risk of data loss. Also, its powerful repairing features enable it to solve such problems with two modes. With "Standard Mode", you can repair ordinary iOS issues causing no data loss. On the other hand, "Advanced Mode" is used to restore your iPhone to factory settings if you forget the screen passcode suddenly.
What's more, Joyoshare UltFix provides a free option to let your iPhone enter or exit recovery mode with one click. Except for fixing iPhone system failures, it also has the ability to repair many system issues with iPad, iPod touch and Apple TVs. The wide compatibility makes it support both the recent iOS 13 and all iOS devices.
Key Features of Joyoshare UltFix iOS System Recovery
Make iPhone 4013 error fixed without losing your data
Support a series of iOS devices and the latest iOS version
Provide free single-click enter/exit recovery mode feature
Fix varied iOS system issues with standard mode and advanced mode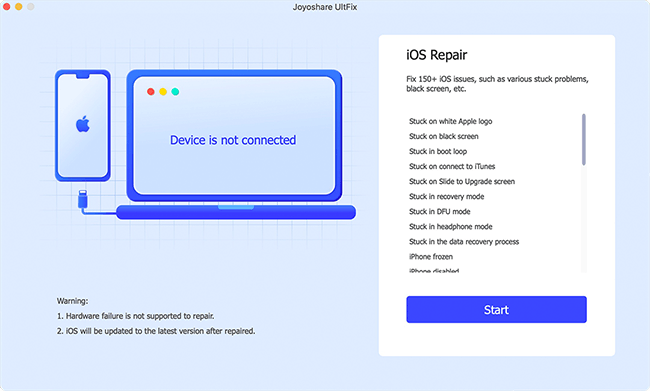 Step 1: Generally, the first thing is to launch Joyoshare UltFix and connect your iPhone to the computer via a USB cable. Then you can proceed with the "Start" button after this software recognizes your device;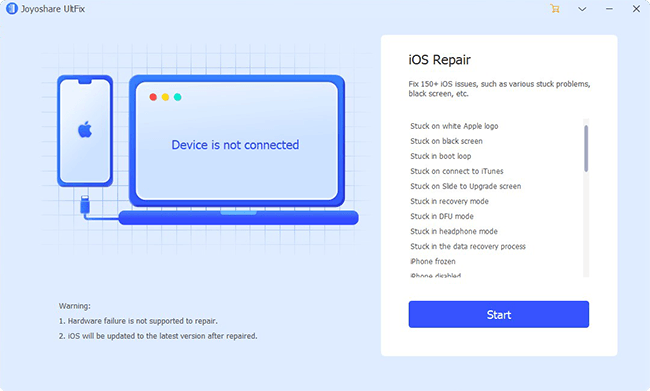 Step 2: The new interface will show you two repair modes to repair the iPhone error. In order not to impact any data, you have to choose "Standard Mode". Afterward, tap on "Next" to go on;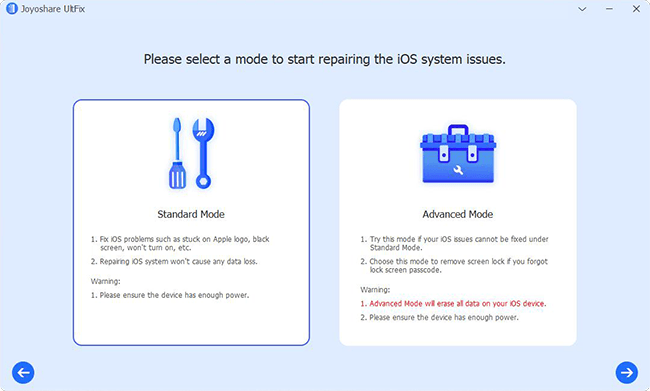 Step 3: As instructs on the screen, you are required to manually set the iPhone into recovery mode step by step. If you have some trouble in putting it into recovery mode, the solution is to change to DFU mode by clicking the link at the bottom of this window;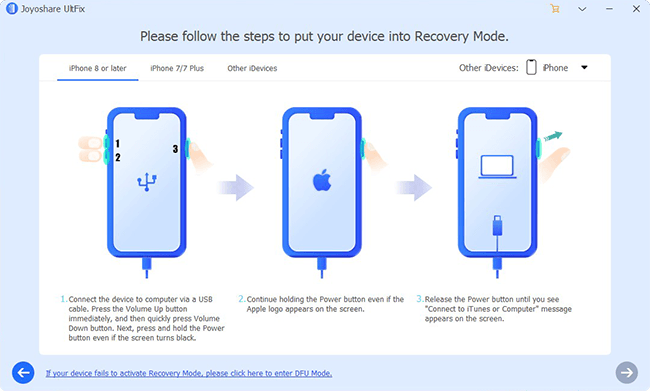 Step 4: Joyoshare UltFix will automatically identify some basic info of your iPhone and detect the matching firmware. In this step, you are supposed to confirm the iPhone info and click the "Download" button to download and verify the firmware package;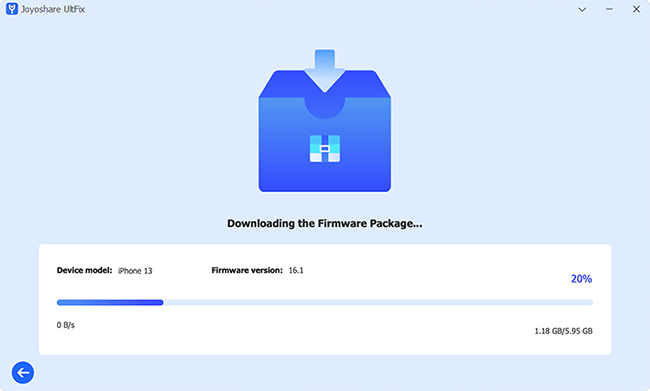 Step 5: The process of verification will take a while. Once completed, you are able to touch "Repair" to let this program to unzip the firmware package. Wait for a moment. Your iPhone error 4013 will be solved satisfactorily.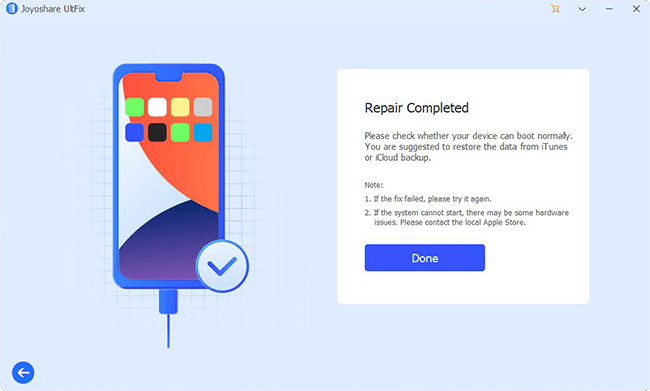 Part 7. Send Your iPhone to Apple for Repairing
If all the solutions above fail to fix the problem, then your iPhone is likely suffering from some hardware issues. The safest and ultimate solution to this is taking your iPhone to the nearby Apple outlet or to send it to the Apple repairing center. Please don't try repairing hardware on your own, because you might end up causing more damages to the delicate device.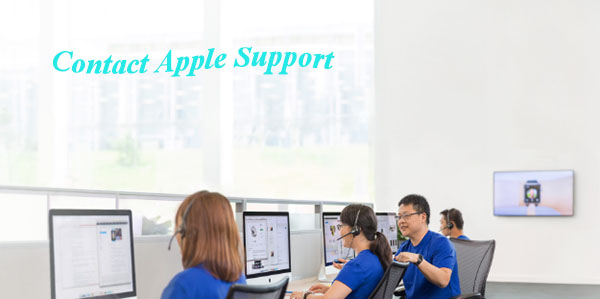 Conclusion
Here are the 7 solutions to iPhone error 4013 (iTunes error 4013). If you don't find out the particular reason for it, you only try out the solutions one by one. It will take some time, but we are pretty sure that the problem will be gone in the end. If you like this article or have any questions about this error, please leave a message down there. You are looking forward to receiving your feedback.