Updating your iPhone to the latest iOS version is great; it offers a new experience and opportunity to explore new features. Every new iOS version has different and more advanced features, with iOS 14 being the latest release. And while it is easy to customize the Control Centre, many iOS 14 have complained that their iPhone Wi-Fi keeps turning on by itself.
If you are one of the victims, you might as well be wondering why this issue occurs. To remedy this bizarre occurrence, we will, in this article, seek to understand why it happens and also furnish you with top 6 solutions for your problem. Read on.
Why Does iPhone Wi-Fi Turn on By Itself?
On the new iOS control center, switching on and off your Wireless networks, i.e., Bluetooth and WI-FI, are very straightforward. However, even after disconnecting, these features will somehow still run in the background.
Apple has enhanced this feature to ensure the continuous running of features such as AirDrop and location services, and hence your iPhone will always connect to known wireless networks. Unnecessary wireless connectivity drains your battery and poses a security risk, especially if it connects to a public Wi-Fi hotspot. If you feel weary of these changes, here is a step by step guide that will help you fix your Wi-Fi keeps turning on iPhone problem. Let's go!
Part 1. Go to Settings to Turn off Wi-Fi
Manually turning your Wi-Fi using the settings menu is the most basic fix to ensure that your Wi-Fi does not unnecessarily turn itself on. To do that, you will need to find "Settings" on the main screen, then to the "Wi-Fi" option, and turn the slider OFF to completely turn off the Wi-Fi.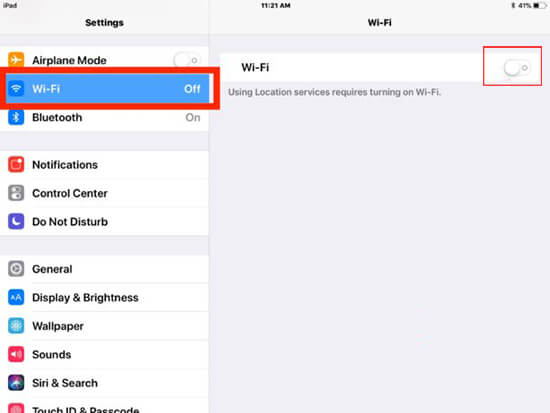 Part 2. Reset Network Settings to Fix Wi-Fi Keeps Turning on iPhone
A simple reset of your customized network settings has worked to resolve the iPhone Wi-Fi turning on problem. It provides your iPhone with fresh network connectivity abilities eliminating any glitch that could be causing the problem. Here is how you do it.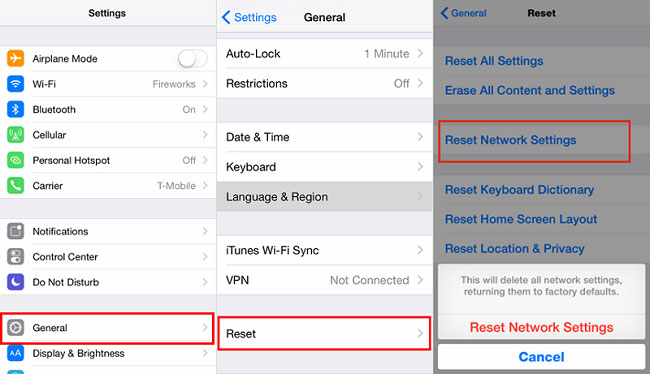 Step 1: Go to "Settings" > "General";
Step 2: Find and tap on the "Reset" option and followed by "Reset Network Settings";
Step 3: After reset, check if the Wi-Fi keeps turning on issue is removed.
Part 3. Restart iPhone to Fix iPhone Wi-Fi Turns on by Itself
Simply rebooting your iPhone can help fix the issue entirely. In fact, a restart on iPhone has proven to be an effective and most basic way to solve most iPhone issues. It gives your iPhone a fresh start eliminating software bugs. Here is how you do it depending on what iPhone model you are using.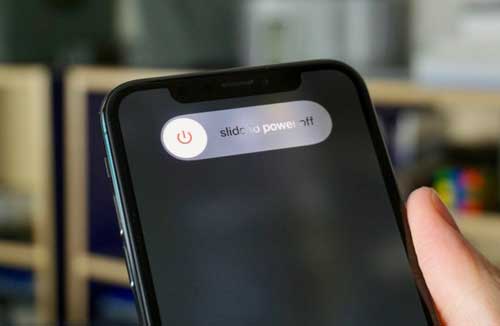 iPhone X and recent models:
i. Press and hold the Volume Down and the side button until the power off slider appears;
ii. Drag the slide to power off;
iii. Hold down the side button until an Apple logo appears to turn on.
iPhone 8, 7, and 6:
i. Press and hold the side button until a power off slider appears;
ii. Drag the slider to power off;
iii. Press and hold the side button to power on.
iPhone 5 and earlier models:
i. Press and hold the top button until a power slider appears;
ii. Drag the slider to power off;
iii. Keep pressing the top button until an Apple logo displays to turn on.
Part 4. Check Software Update for iPhone
Besides being the leading cause for the iPhone Wi-Fi keeps turning on problem, regular software update helps fix bugs that may be the root cause for your situation. Do the following to finish the updating process.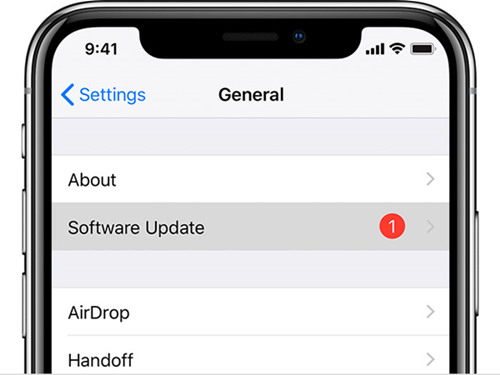 Step 1: Head to "Settings" > "General" > "Software Update";
Step 2: Your iPhone will automatically search the recent iOS version;
Step 3: If there is an available update, you will be prompted. Then, download and install the latest update as instructed.
Part 5. Repair with Joyoshare UltFix [Zero Data Loss]
Joyoshare UltFix is a professional tool designed to help iOS device users fix various types of iOS related issues in a quick and effective manner. It comes with two flexible fix options - Standard mode and Advanced mode. The former is loss-free mode, with which almost all common iOS issues including iPhone Wi-Fi keeps turning on failure can be solved without data loss. For some tricky problems not be fixed with standard mode, like forgot iPhone passcode, and somthing like that, the advanced mode can help you without difficulty.
Key Features of Joyoshare UltFix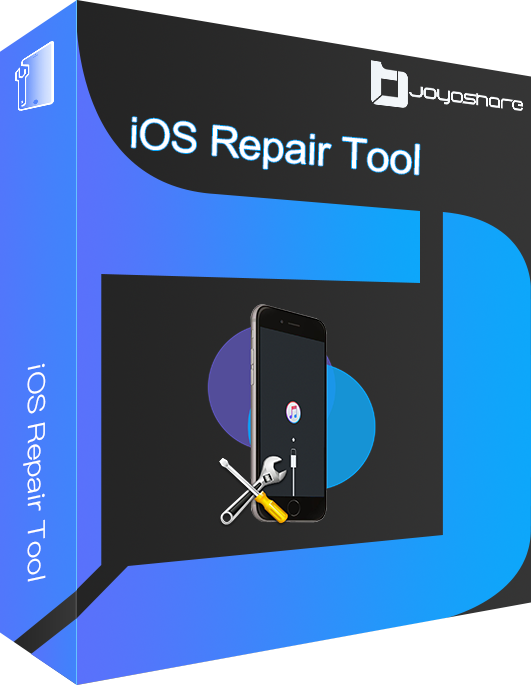 Two flexible recovery modes
Support all iDevices and the recent iOS
Stadard mode guarantees no loss of data
One-click to freely get iOS devices out of recovery mode
Step 1

Launch Joyoshare UltFix

Launch Joyoshare UltFix and go on to connect your iPhone to a computer using a USB cable. When the iPhone is detected, click to put it into recovery mode as guided on the screen. And then, tap on "Start".

Step 2

Set recovery mode

On the next screen, select the repair mode. It is suggested that you choose the standard mode, as it is a loss-free option that repairs your iPhone Wi-Fi issue without damaging data. After that, click on "Next" to proceed.

Step 3

Download compatible firmware package

The following thing to do is to check and confirm all info of your iPhone that are recognized by Joyoshare UltFix. Please make sure everything is all right and then touch "Download" to download and verify a matched firmware package.

Step 4

Fix iPhone Wi-Fi keeps turning on

Upon completion of firmware verification, press "Repair" to make the firmware package upzipped. Joyoshare UltFix will automatically start to repair and get your iPhone Wi-Fi back to normal.
Part 6. Visit Apple Store for Help
Does iPhone Wi-Fi still keep turning on by itself after all the above operations? Then, try contacting the Apple support desk should now be your next move. You can make a call or visit your nearest Apple shop for corresponding assistance. This is important because Apple as the manufacturer have the right tools to resolve stubborn problems. Just remember to make sure that you don't do anything that may interfere with the warranty.
Conclusion
If your iPhone Wi-Fi keeps turning on, we have in this post provided you with top solutions on how to fix the problem. However, among the solutions, the use of the Joyoshare is somewhat the easiest, effective and safest remedy. The application is easy to use and does not require technical know-how. Try the application today, and you will not regret it.