Q:"My VPN not connected on iPhone after I updated it to the iOS 15 build. What should I do to make my VPN resume?" – From an iPhone user
VPN (Virtual Private Network) is more and more widely used nowadays to protect your privacy or bypass regional restrictions. However, it has been reported by many iPhone users that their VPN not working on iPhone for reasons unknown or known, e.g. update of iOS 15. In this article, we will address the VPN connection issue with the best 10 solutions, which fully support iOS 15.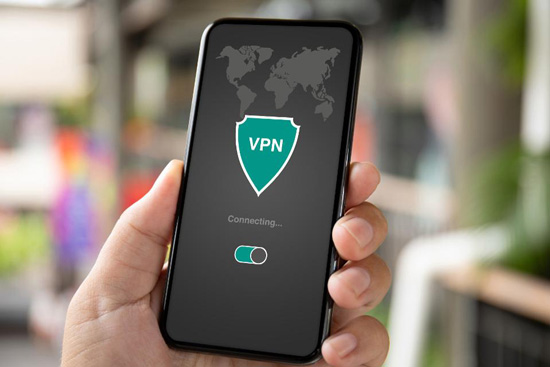 Part 1. Why Is My VPN Not Connecting on My iPhone?
As there are a number of factors that could occur, we will identify some common causes and offer some useful solutions for VPN not connecting.
Abnormal VPN Internet Connection – In most cases, the VPN internet connection fails as one of the reasons why my VPN is not working. Make sure the Wi-Fi connection is working and then reconnect, and then verify that the Routing and Remote Access Services are running in your VPN tool.
Traffic-blocked Connection Port for VPN – Sometimes, blocked ports can be the reason my VPN isn't connecting. For VPN access, a provider can choose which virtual port, part of the network, is open for connection. If you have trouble with this, ask tech support.
Incorrect Login Credentials – Do you know whether your credentials are still valid when VPN stops working? You likely forgot to renew your VPN membership or the service provider changed the game rules.
iOS Glitches or Bugs on Your iPhone – Most of the time, Apple allows users to update the iOS version to fix the bugs on their device, but in some serious cases, it doesn't work. So, trying to apply the below methods is a better idea than futilely wondering "why is my VPN not working on iPhone".
Part 2. Fix VPN Not Working on iPhone with Joyoshare UltFix
When all the basic fixes fail to get rid of the issue, you now need the help of Joyoshare UltFix. It is an excellent iOS system recovery program dedicated to repair over 150 iOS issues on iPhone, iPad, iPod, and Apple TV. After repairing your iPhone, it can still be used to protect your other iDevices.
The strongest advantage of this software is that it can fix connection-related issues without data loss, including the iPhone keeps disconnecting from the Wi-Fi issue and the one we discuss here. Plus, it allows you to put your device into recovery mode with one-click free of charge. Even you are only using the free trial, you still have access to this feature.
Key Features of Joyoshare UltFix: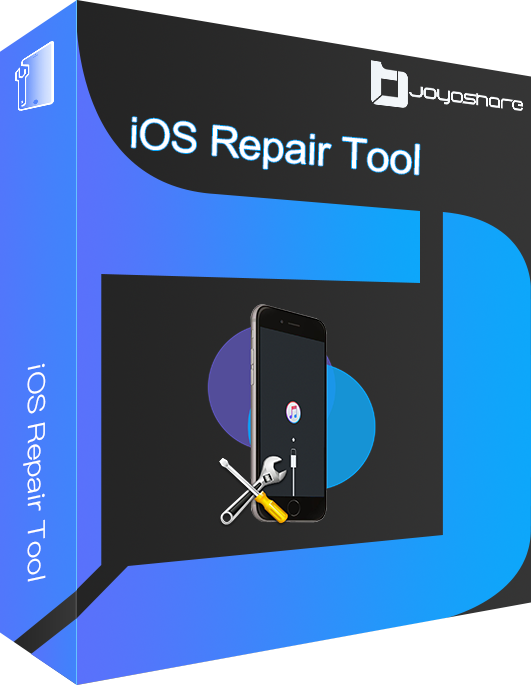 Compatible with all iDevices and iOS 15
No data damage during the repair process
2 Repair Modes to handle different issues flexibly
One click to exit/enter recovery mode free of charge
The following instructions will walk you through how to fix VPN not connected on iPhone with Joyoshare UltFix. Let's do it:
Step 1

Download the Program and Connect iPhone

Download and install the Windows or Mac version of Joyoshare UltFix. Next, run it on your computer and plug your iPhone into it. The software will detect your phone, and now you can tap the "Enter Recovery Mode" button to put it into recovery mode. After that, press the "Start" button;

Step 2

Choose Repair Mode

In this window, two modes will be displayed on the screen for you to choose from. Choose the "Standard Mode" to repair your iPhone VPN problem with no data loss. Press the "Next" button to proceed;

Step 3

Download Firmware Package

Now, the program will detect and display some info about your iPhone. What you should do is correct the wrong parts and then touch the "Download" button to get and verify a matching iOS firmware package;

Step 4

Fix "My VPN Is Not Working on My iPhone" Issue

In the final step, tap the "Repair" button to unzip the firmware package, and later the software will fix your iPhone. A few minutes later, you should be able to use the VPN on your iPhone freely.
Part 3. Common Solutions to VPN Not Connecting on iPhone
This part includes the 9 basic solutions to solve the VPN not working on iPhone issue. Normally, these solutions will fix the problem; if not, go to the ultimate solution to get the problem dealt with more effectively.
Way 1. Turn Your VPN OFF and Back ON
Our first task will be to diagnose a possible software issue. A VPN connection glitch could be the cause. You can fix the issue by turning the iPhone off and back on, which resets the connection between your iPhone and the VPN provider.
Step 1. On your iPhone, run the Settings app and choose VPN.
Step 2. Move the Status switch to turn it off.
Step 3. If you see Not Connected, that means your VPN is OFF.
Step 4. Wait for a few moments and then tap the switch to turn your VPN ON again.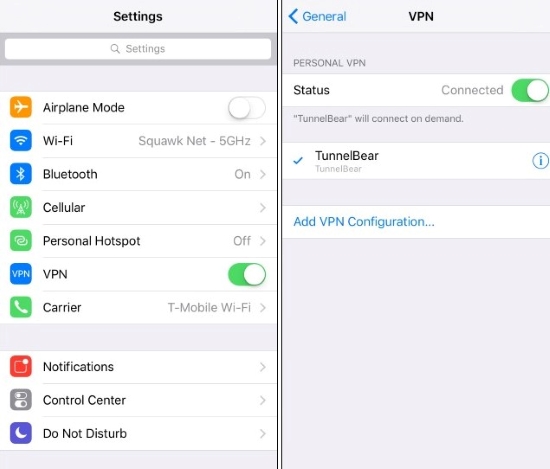 Way 2. Check the Internet Connection
VPN is intended to protect your Internet privacy, not to boost its speed. Therefore, it will naturally slow down the connection speed, or hinder it when the connection is not stable or fast enough. Therefore, if you find that your VPN is not working on iPhone, check if the Wi-Fi is still good by examining the connection of other devices.
Or you can switch between the cellular data and the Wi-Fi to test which one enables the VPN to connect properly. One of the workarounds that is worth trying is to go to "Settings" → "Wi-Fi", then tap the Wi-Fi you are using and forget it. Reconnect it and the network may resume.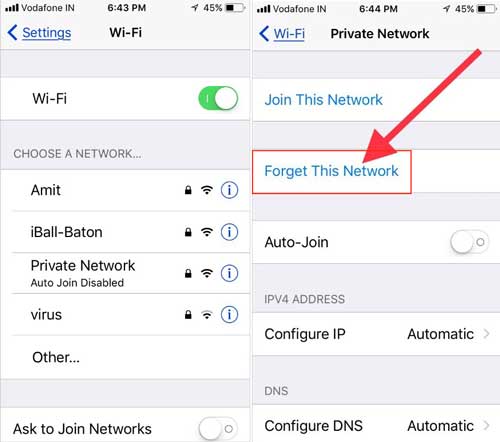 Way 3. Adjust the VPN Configuration
False configuration often happens to new VPN users. Since you configure the VPN for the first time, you might misconfigure something, select the wrong server or choose the wrong mode. These mistakes are normal, and they also happen to old users sometimes.
Therefore, it is important to ensure that the VPN configuration is strictly in line with what the VPN provider tells you to set. You can also contact the providers, telling them to examine which parts go wrong. If necessary, follow the steps below to delete the VPN then add it again.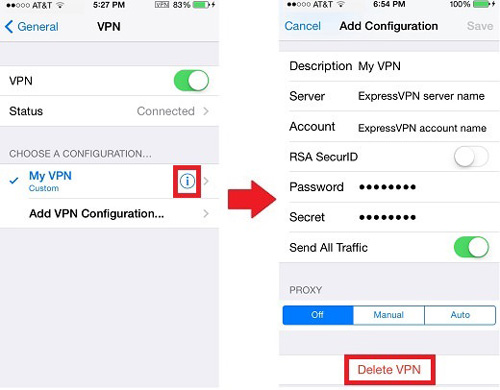 Step 1. Go to "Settings" → "General" → "VPN";
Step 2. Tap the "i" icon beside your VPN, then tap the "Delete VPN" option to delete it;
Step 3. Go back to the "VPN" menu, and tap the "Add VPN Configuration" to add the VPN again
Way 4. Force Restart the iPhone
A force restart is a quick fix to many iOS issues, including the VPN not working issue. It is equal to taking out the battery and putting it back in. To force restart different iPhone models requires different processes, so we have enclosed a tutorial below.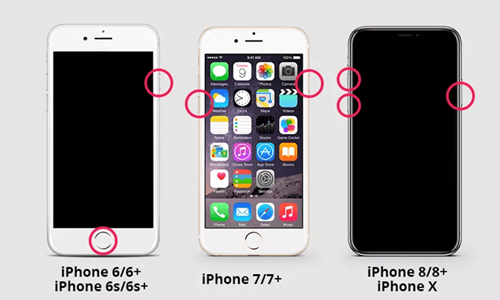 iPhone 8 and later: Quickly press and release the "Volume Up" and "Volume Down" buttons. Hold the "Side" button until the Apple logo shows up.
iPhone 7/7 Plus: Press and hold both "Side" and "Volume Down" buttons at the same time. Release them when the Apple logo shows up.
iPhone 6 and older: Hold the "Top" or "Side" button and the "Home" button until the Apple logo appears on the screen.
Way 5. Check VPN Account
The malfunction of your VPN can be traced back to the account. We have seen many cases where users forgot to pay for their VPN subscriptions but still assume that their accounts are still usable. It wouldn't harm to check if your account has expired. While doing this, you might stumble upon the notice that the providers' servers go down and cause your VPN to become unusable.
Way 6. Change Your Connected Region
It's also possible to solve issues with your VPN by changing the region you're connected from. You may have trouble connecting to your VPN from one region, but not from others. No matter what region you are connected to, if your VPN does not work, you should move on to the next step!
Way 7. Check for VPN App Update
If the VPN provider's app is out of date, it may be to blame. Staying up-to-date with your apps will prevent software problems and bugs.
You can access your account information by tapping the Account icon in the upper right corner of the App Store. Make sure your VPN app is updated by scrolling down to the app updates section. In such a case, tap Update to the right of the app, or tap Update All.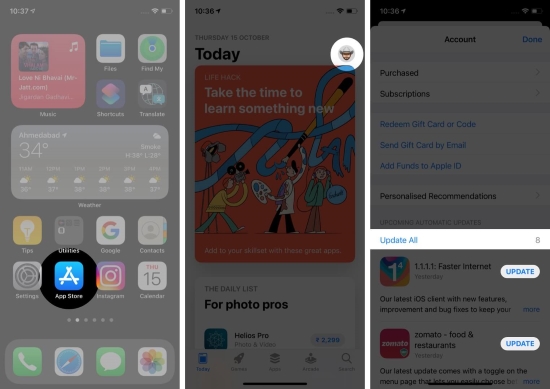 Way 8. Reinstall the VPN App
Normally, updating the app from the App Store would be enough, but in case that is not thorough enough, we suggest you reinstall it. Reinstalling the VPN app means that you should uninstall the app from your phone and download it again from the App Store. This can effectively prevent the problems caused by outdated apps, especially when you have just updated to the latest iOS.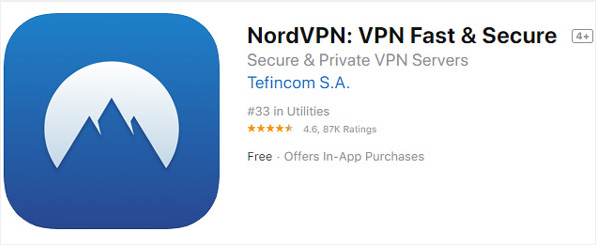 Way 9. Switch to Other VPN Servers
When VPN not working, for instance, NordVPN not working on the iPhone, you might as well browse through the server list and select another server with better connections. If you just use a random VPN you find on the Internet, likely, it doesn't work in your region. Therefore, it is important to consult or test if the VPN works in your region. The best way to find a reliable VPN is to find a VPN that people in your region are using.
Part 4. Final Verdict
Hopefully, the methods presented above have helped you to resolve VPN not connected on iPhone issues. It is only when you try Joyoshare UltFix that you can really grasp how simple it is to solve complex problems. Please consult us if you continue to experience problems or issues related to the iOS errors. By the way, we will try to update this page on the latest procedure regularly, so bookmark this page!