As an iPhone user, it's inevitable to verify your phone number for activation requirements. For instance, you'll need to confirm the phone number when setting up your new iPhone. However, things might go badly and your iPhone stuck on verifying phone number, stopping you from exploring the features of a new model. And the similar situation occurs while activating FaceTime and iMessage. If you are facing a problem like this, this guide will help you fix your iPhone 12/13/14 stuck on verifying phone number with various methods.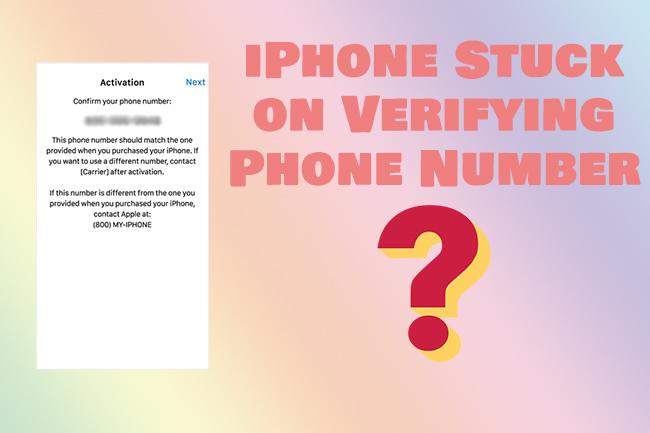 Part 1. FAQs of iPhone Stuck on Verifying Screen
Q1. Why would my iPhone have stuck on verifying phone number?
A: There are many reasons why iPhone acts like that.
Poor Internet connection
Abnormal Apple Server status
Using different Apple IDs on multiple devices
Wrong-procedure errors while setting up iPhone
Q2. How to avoid getting stuck on verifying screen?
A: To avoid this situation, make sure you are using a strong Internet and follow the instructions correctly while setting up your iPhone.
Part 2. Fixes to iPhone Stuck on Verifying Phone Number
Supposing that your iPhone screen is unresponsive when verifying phone number, the methods below could all be used to sort out the problem.
1. Check the Network State
When your iPhone gets stuck on a certain screen, you could check the Internet first. It is because the data transfer process would take much more time than usual while setting up a new iPhone if connected to a poor Internet. That might look like your iPhone has got stuck. So, you can switch to a strong Internet when you are asked to verify the phone number, like connecting your iPhone to a stronger WiFi network rather than your mobile data.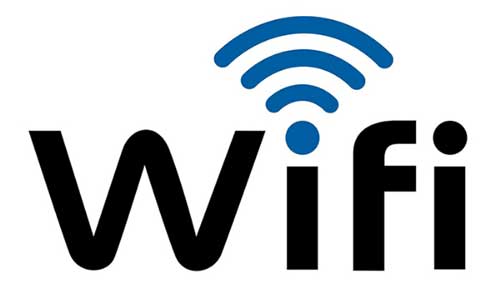 2. Check Apple System Status
If there is nothing wrong with the Internet, you could get a further check about the servers. The breaking down of Apple servers would directly affect iPhone's operation and leave iPhone stuck during the activation process. Therefore, you can check Apple servers performance when your iPhone takes forever to verify phone number. If all services are operating normally showing green status, you can keep trying the methods below.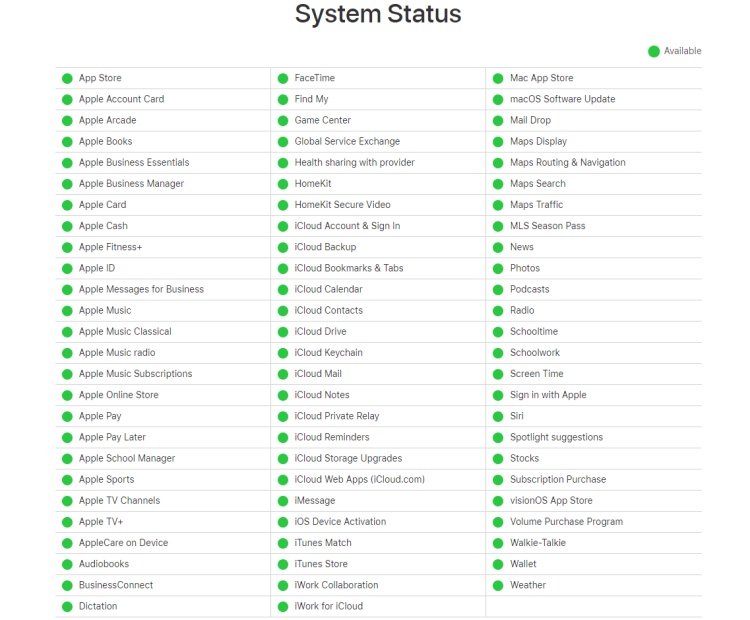 3. Force Reboot iPhone
Since both the Internet state and the server are running smoothly, then the cause probably lies on your end. In dealing with stuck mode, a force restart would always be helpful. It will completely power off your iPhone to clear potential glitches and restart with all data intact.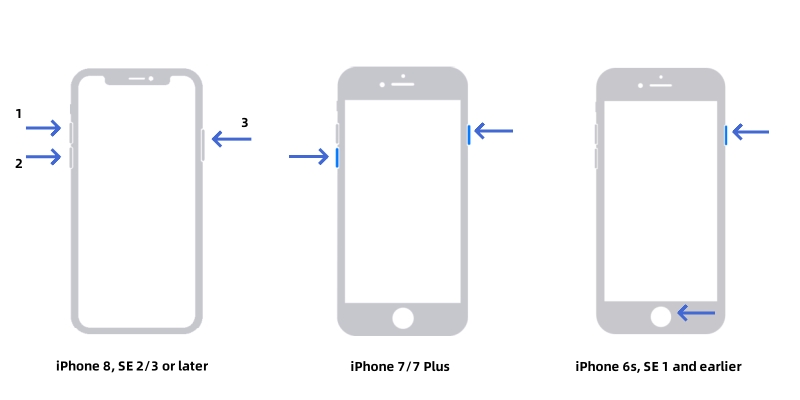 For iPhone 8 or iPhone SE (2nd generation) and later: First press the Volume Up button and release it immediately, then quickly press and release the Volume Down button. Last, keep pressing the Side button until the Apple logo displays on the screen.
For iPhone 7: Locate the Volume Down button and the Sleep or Wake button. Keep pressing both buttons until the Apple logo shows up.
For iPhone 6s or iPhone SE (1st generation): Locate the Home button and the Sleep or Wake button first. Keep holding them and release them until the Apple logo is presented on the screen.
4. Activate iPhone Using iTunes
iTunes could also be applied to activate iPhone. To release your iPhone out of verifying stuck mode, you could use iTunes instead. And the process is quite simple, just make sure you know about the billing address and social security number.
Step 1: Install iTunes on your PC in advance and plug your iPhone into the computer.
Step 2: Then the computer will detect your iPhone and start to activate the device.
Step 3: Enter the required billing address and social security number, and follow the instructions on the screen. Last, the activation process would last around 15 minutes.
5. Repair iOS System Problems with Joyoshare UltFix
The ultimate resolution to get your iPhone out of verifying phone number screen is using an iOS system repair tool. Joyoshare UltFix is a third-party software that can fix 150+ iOS system issues, including iPhone stuck on verifying update, failing to restore iPhone with iTunes, etc. It's pretty simple to operate by yourself in 3 steps as long as the issue is connected to iOS glitches. What's more, it could recover your system with zero data damage. Joyoshare UltFix can also be used to fix disabled iDevices under its Deep Repair mode with ease. With this powerful iOS repair software, you can easily fix a ton of iPhone errors whenever.
Main Features of Joyoshare UltFix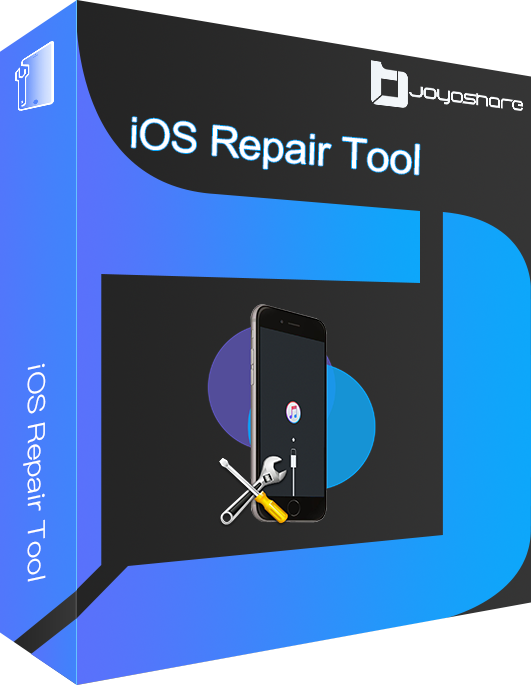 Free to put any iDevice into or out recovery mode
Fix iPhone pauses on verifying phone number without losing data
Free to restore any iDevice to default settings easily
Safely upgrade and downgrade iOS version without iTunes
Step 1

Install Joyoshare UltFix and Connect iPhone to PC

You are required to install Joyoshare iOS system repair tool on PC first, then plug your iPhone into your computer and keep the connection during the whole process. Open the software, and click on iOS System Repair.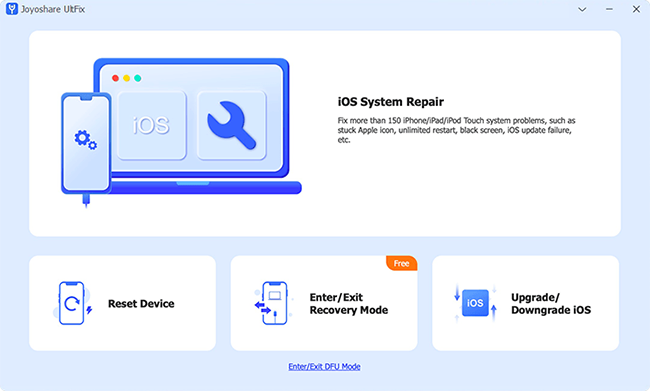 Step 2

Select Standard Repair without Data Loss

Then two modes would be unfolded. Standard Repair mode is used to fix all common iOS problems and you don't have to worry about losing any data. To save your iPhone from a stuck screen, you could choose Standard Repair and enter into the next step.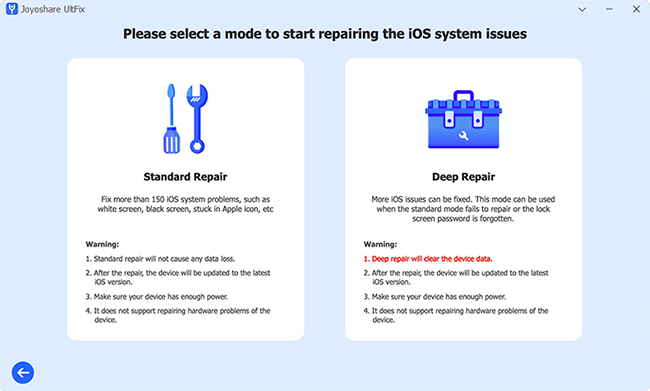 Step 3

Confirm Information and Download Firmware Package

The tool will detect your device and show the information on the interface. Confirm all the information before clicking the Download button. If the information is correct, you can click the button to start downloading the firmware package.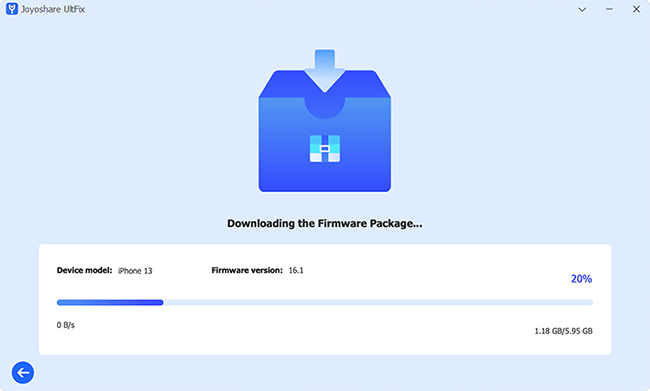 Step 4

Start to Fix iPhone Verifying Phone Number Error

Now, click on the Repair button and UltFix would fix the issue automatically for you. Once the process finishes, you can get down to checking whether iPhone could behave normally.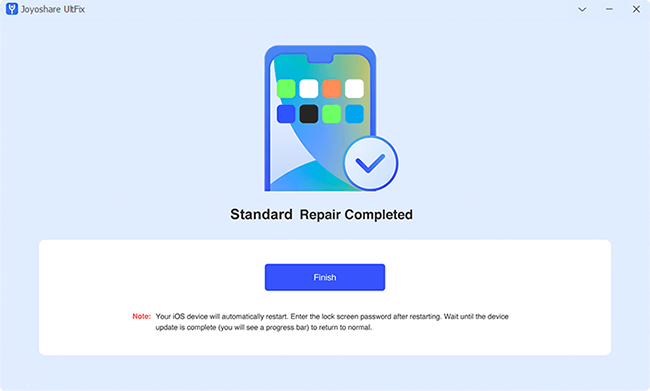 6. Reinsert SIM Card
iPhone keeps displaying verifying phone number can be caused by an inappropriate position of the SIM card. You could shut your iPhone off and use an ejection pin to take the SIM card out. Then insert the card again properly into the tray. After that, you can restart your iPhone to see how it goes.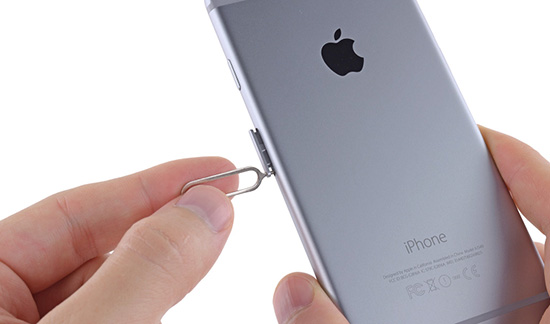 7. Contact Apple Support
Don't forget that you can contact Apple directly and get professional advice to fix iPhone issues no matter what problem is. Just give a detailed description of your iPhone's current problem, and Apple Support will offer corresponding solutions.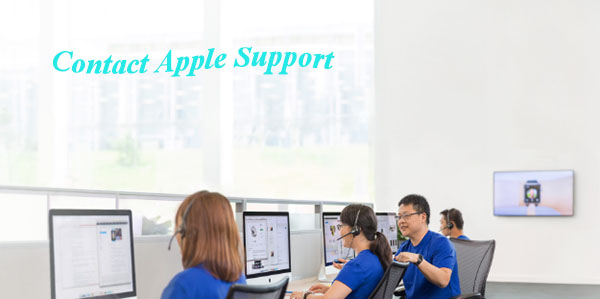 Part 3. Final Words
In this guide, we have listed different methods to fix iPhone stuck on verifying phone number. When the screen keeps showing the same content of verifying phone number, you can check the Internet and Apple servers. A quick force restart could also stimulate the unresponsive screen. And you can try Joyoshare UltFix to release your iPhone from being stuck on verifying phone number easily and efficiently.