An attempt to restore or update your iPhone to the latest iOS version may invite a scaring error message, which reads "The iPhone software server could not be contacted" or such like stuff.

And so, what could cause the matter? A number of reasons abound and notable ones may include but not limited to something being wrong with the server of your iTunes, network settings could be configured wrongly, there could be no network connection, or your iTunes version could be outdated. Amidst all these, there is a silver lining since here below are a variety of solutions to help you out.
Part 1: Use Joyoshare UltFix with Zero Data Loss
Issue that the iPhone software server could not be contacted is a minor problem which can easily be fixed by Joyoshare UltFix iOS Repair Tool without losing any iPhone data. It is an excellent iOS system recovery program featuring 2 smart repair modes. For common iOS issues like the one you report, its standard mode is enough to get it resolved with no loss of files and data. Faced with tricky situations where your iPhone is disabled, forget the screen passcode, and the like, using its advanced mode can simply handle.
Key Features of Joyoshare UltFix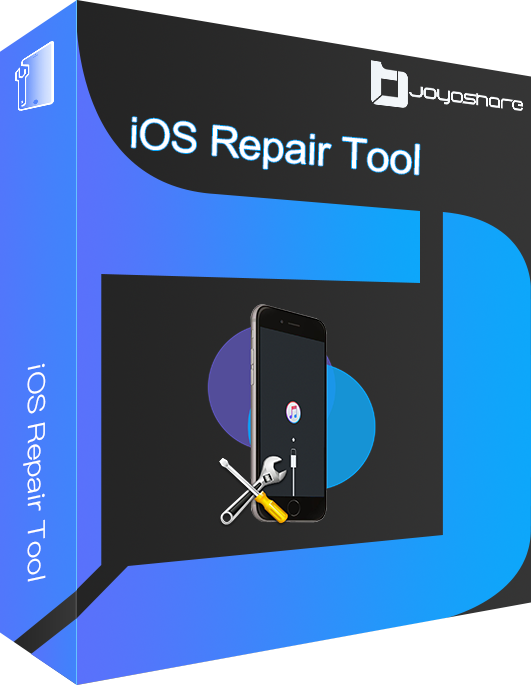 Come with 2 modes to repair almost any iOS system issues
One click to get all iDevices to exit or enter recovery mode freely
Support various iOS device models and the recent iOS version
Resolve iPhone software update cound not be contacted losslessly
Step 1

Connect iPhone to Joyoshare UltFix

Launch Joyoshare UltFix on desktop and connect your iPhone to computer. Click on "Enter Recovery Mode" button to set the iPhone into recovery mode after your device is successfully detected by the software.

Step 2

Specify a repair mode

Once you use the "Start" button to enter the next window, you are going to choose a mode to repair. Keep to the "Standard Mode" in order not to lose your iPhone data.

Step 3

Download new firmware package

Check and confirm details of your iPhone recognized by Joyoshare UltFix. If everything is correct, press on "Download" to download the latest firmware package for your iPhone. It will be automatically verified after downloading.

Step 4

Fix iPhone issue with no data loss

Now, hit on "Repair" button to make the firmware package unzipped. On completion, the software begins to repair your iPhone software update server could not be contacted. Make sure there is no disconnection so as not to disrupt the ongoing repair work.
Part 2: Check Internet Connection and Network Settings
Many a times you are prompted to ensure that the network connection is okay and that network settings are also in order, when the error of iPhone software update server could not be contacted happens. This is best done by trying out any of the applications here below.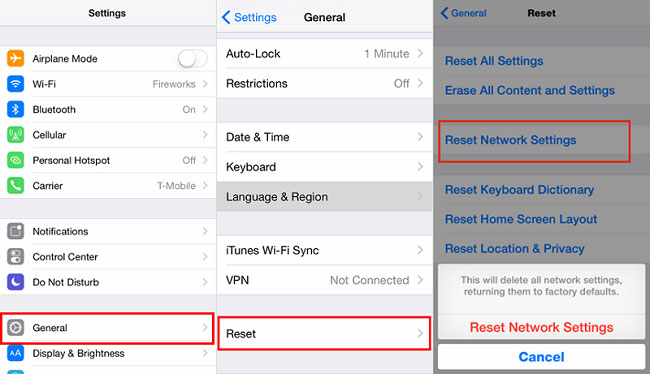 Step 1: Restart your Wi-Fi router after you have turned off for a period of about 10 minutes;
Step 2: Launch any website of your choice by the use of your browser to ascertain that your computer has got network connection;
Step 3: Try and connect your computer to another network, so as to find out whether your computer is not able to recognize the available connection, or whether there are frequent interruptions or a signal of network that is not good enough;
Step 4: Alternatively, you can try going to "Settings" > "General" > "Reset" > "Reset Network Settings".
Part 3: Update iPhone Software with OTA
You may consider to do the iPhone software update with OTA without iTunes, once you confirm that the problem of iPhone software server could not be contacted has got nothing to do with network settings or internet connection. To do this, the following steps are recommended.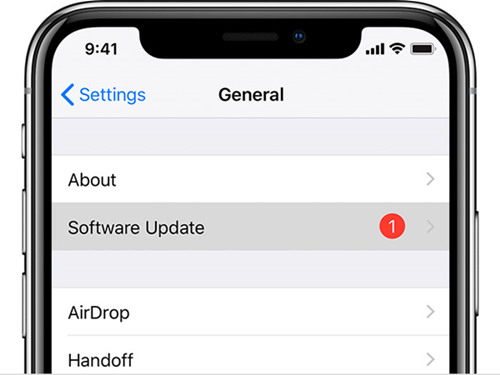 Step 1: Check out for a new version of iOS if available on the installation screen by going to "Settings" first, then "General" and finally "Software Update";
Step 2: Install to update your iPhone after downloading. Remember to enter PIN code when prompted in order to confirm and commence the process;
Step 3: Your iPhone will reboot upon completion of the process. You may now access your gadget by entering password.
Part 4: Update iTunes to the Latest Version
That the iPhone software update server may not be contacted most likely because you are using an outdated version of iTunes. In case this is the case, you are advised to download the latest version of iTunes by uninstalling the current one first. Thereafter, use the new version to update your iPhone and you can be sure not to see the error message again.
On Windows: Open iTunes and then go to "Help" > "Check for Updates".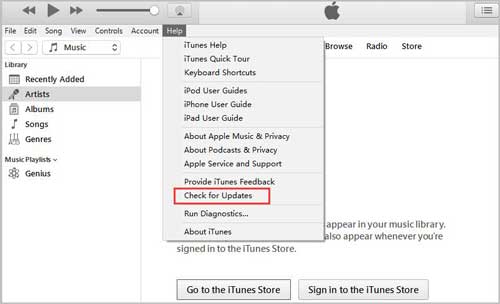 On Mac: Open iTunes and then go to "iTunes" > "Check for Updates". Notably, on Mac with macOS Catalina 10.15 and later, you don't need to do this operation, as updating iPhone with iTunes is through "Finder".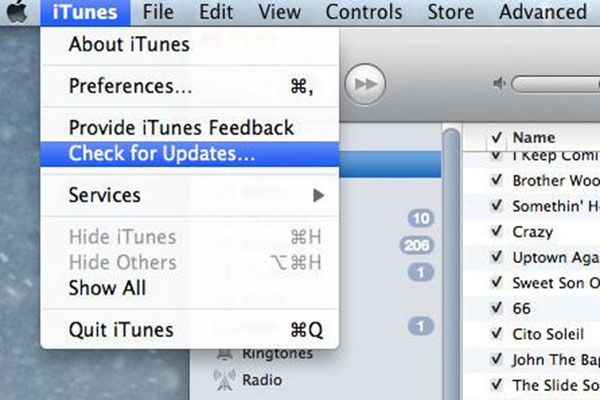 Part 5: Manually Download IPSW Firmware File
Though tedious, this suggestion could just be the mother of all solutions to iPhone software update server could noe be contacted. It is a bit complex and therefore time consuming yes, but it is implementable by downloading the iOS IPSW file and going through the steps adduced hereunder.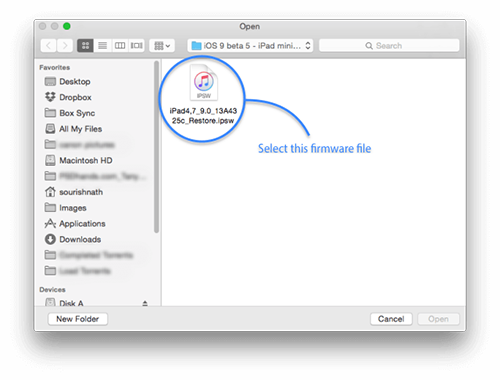 Step 1: Download IPSW file based on the model of your iPhone. Connect your iPhone to your Mac or Windows computer using an original USB cable. Wait for iTunes to recognize your device, of course after launching the iTunes;
Step 2: After you have gone to "Summary", press "Shift" for Windows computer or "Option" for Mac, and then click "Restore iPhone" which should lead you to a pop-up window, from which select the IPSW file that you had downloaded earlier on;
Step 3: Click "Restore" when prompted by the message that "iTunes will erase and restore your iPhone", so as to verify the same action before concluding the entire process after iTunes successfully finish with updating your iPhone.
Part 6: Close iTunes and Re-launch
Ideally, something could be wrong with your iTunes to lead to "iPhone software server cannot be contacted" error message. Naturally therefore, it is only normal to try and fix this problem by quitting and then waiting for a while before attempting to re-open your iTunes, in the hope that the error message will just disappear like that.
Conclusion
Trying out the above recommendations should help you to regain your conscience rather than glance at the screen of death with the message "The iPhone software server could not be contacted". Most importantly, it is worth emphasizing that of all the recommendations, your peace of mind rests with Joyshare UltFix iOS Repair Tool, because it is very versatile and is capable of dealing not only with such minor problems but with more complicated ones too.