Have been experiencing audio playback issues on your iPhone lately? Well, you are not alone. Many iPhone users have been complaining of their songs skipping on iPhone problems, especially after updating their devices to recent iOS versions, i.e., iOS 14 and 15. The problem could also be caused by a small bug on Apple servers. You can agree with me that the iPhone audio stuttering experience is annoying, which destroys the flow of the music as you listen. Following many concerns, we have worked to provide you with some of the top solutions to your iPhone audio skipping problem. Read on!
Way 1. Fix iPhone Audio Skipping Losslessly — Joyoshare UltFix [Effective & Hassle-Free]
Often, iPhone audio skipping is caused by iOS issues. The simplest way to find and fix software issues or bugs on your iPhone is by using a third-party program. Joyoshare UltFix iOS system recovery is an all-time iOS repair tool that helps iPhone users resolve common issues such as black screen, white Apple logo, iPhone frozen, and of course iPhone music skipping problem. This program is easy to use and comes in two flexible repairing modes, i.e., a Standard and an Advanced Mode. In this case, it is imperative that you use the Standard Mode to ensure data safety. Also, it's viable to use the free option to quickly exit the recovery mode.
Step 1

Launch and Connect Your iPhone

Simply launch the program of Joyoshare UltFix iOS system recovery, connect your device using a USB cable and click on the "Start" option.

Step 2

Select Repair Option — Standard Mode

Two options will appear on your screen. To ensure your iPhone's data safety, you'd better click on the Standard Mode. Then press on "Next" to proceed. You'll have to boot your iPhone to recovery or DFU mode.

Step 3

Download and Verify Firmware Package

Press on "Next" to download the firmware package. Ensure that the software information matches that of your device. Click on "Download" to initiate the download.

Step 4

Start to Repair iPhone Audio Skipping

Once the download is complete, you click on "Repair" to initiate the iOS repair process. It will only take a few minutes. Ensure that your device is connected during the entire process. When the process is fixed then, start your iPhone and confirm whether the iPhone music skipping issue is resolved.
Way 2. Soft Restart iPhone
A simple iPhone restart is technically the most basic solution to resolve different iPhone problems. Ideally, the iPhone skipping audio issue may be a result of a basic iOS glitch. A reboot comes in handy to help provide your device with a fresh OS restart.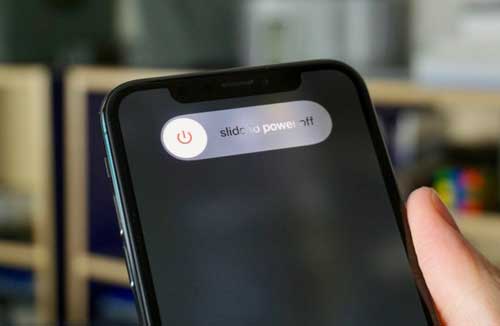 To restart iPhone 13, 12, 11, iPhone XS/XR, and iPhone X,
Step 1. Press and hold the Side button and the Volume Down button together. Volume up also works, but using it may result in an accidental screenshot.
Step 2. When you see the slide to power off slider, put your finger on it and drag it to the right.
Step 3. Wait for several seconds. Hold down the Side button again until the Apple logo flashes. Then let the phone starts up.
To restart all other iPhone models,
Step 1. Keep holding the Sleep/Wake button. For older models, you'll find it on top of the phone, while for iPhone 6 and newer, it's on the right side.
Step 2. When you see the power off slider appears, release the Sleep/Wake button.
Step 3. Slide the power off slider from left to right. The iPhone will be powered off. While the shutdown is happening, a spinner will appear on the screen. It may be dim and hard to see.
Step 4. To wake your phone, hold the Sleep/Wake button. Release the Sleep/Wake button when the Apple logo appears on the screen and wait for the iPhone to restart.
Way 3. Force Restart iPhone
If the problem is yet to be resolved, then you can try force restarting your device to troubleshoot the iPhone music skipping problem. How you do it depends on the iPhone model you are using. Different iPhone models have different rebooting procedures.
For iPhone 8/iPhone 8 Plus and the later:
Step 1. Hold and press the Volume Up button;
Step 2. Press and release the Volume Down button;
Step 3. Press and hold the Power button until an Apple logo appears to restart.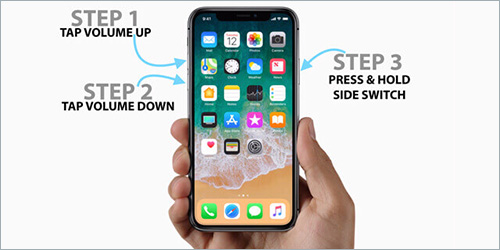 For iPhone 7 and 7 Plus:
Step 1. Simultaneously press and hold the Volume Down and the Power button;
Step 2. Hold for 10 seconds until the Apple logo appears.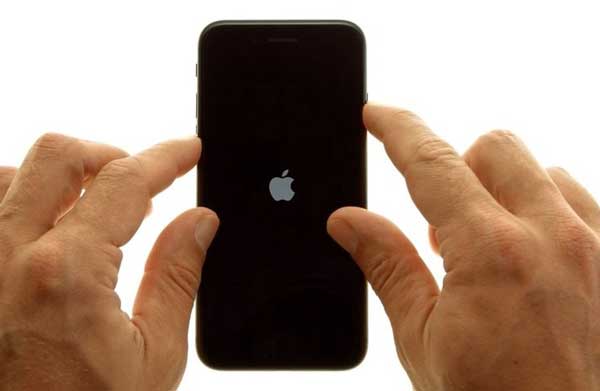 For iPhone 6S and earlier models:
Step 1. At the same time press and hold Power and the Home buttons;
Step 2. Wait until an Apple logo appears on your screen.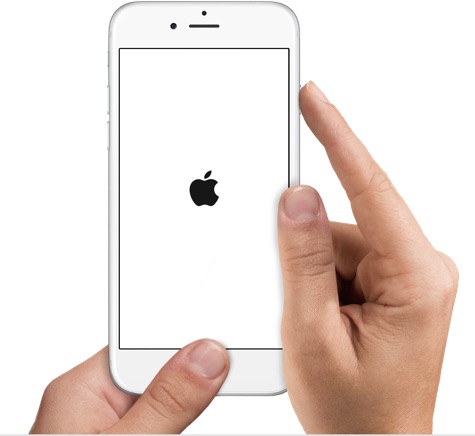 Way 4. Relaunch Problematic App
On some occasions, it is very much possible that the issue may result from misbehaving. Like the OS, your audio playing may have developed bugs impairing its performance, thus causing iPhone skipping songs issue. To confirm this possible glitch, you can try closing and relaunching the application.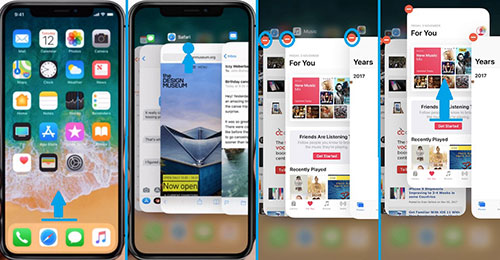 Step 1: Double-tap the Home button;
Step 2: Running apps will appear on your screen, select the audio playing app and click on the "-";
Step 3: Relaunch the app by clicking on it on the Home screen;
Step 4: Play a song and listen to if the iPhone audio stuttering problem is gone.
Way 5. Update the Apps
If the problem is still out there, then it's time for you to consider updating your software. Bearing in mind that the music skipping on iPhone issue is most revealing on updated phones, and then it is much more reasonable to look at the problem from a new perspective.
Even though the iOS version is updated, your audio playing application version may be obsolete. Old software is much prone to developing software bugs which could essentially be the root cause of the issue. Therefore, you should check for new audio playing software updates.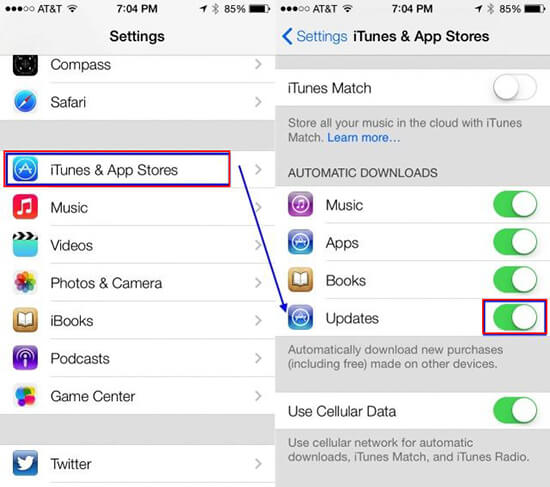 1. Access the App store on your main menu;
2. Find your audio playing application;
3. Click on the app to check for updates;
4. If there any updates, proceed to click on update;
5. Proceed to launch the app and check if the issue is resolved.
To update apps automatically on iPhone:
Step 1. On your iPhone Home screen, open Settings directly.
Step 2. Tap on the App Store.
Step 3. Inside Automatic Downloads, toggle on App Updates.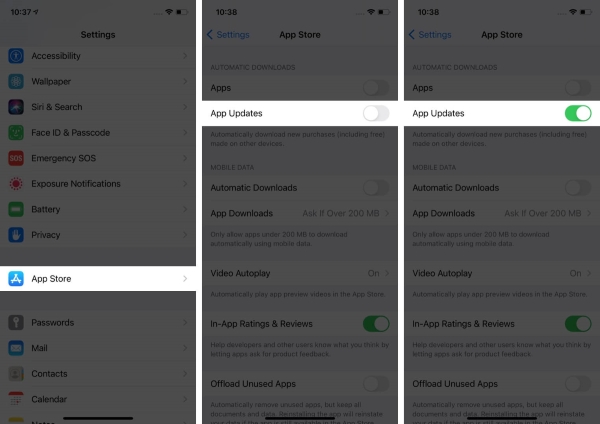 Way 6. Re-install the Specific App
How well does the audio perform after applying the methods above? Does it continue to skip or pause continuously? Relax. User feedbacks his Apple music skipping songs on iPhone and he fixes it well by re-installing the App.
The removal and reinstallation of third-party apps can restore them to their initial state. Reinstalling a new app will usually solve any issues you may have. Please be aware that reinstalling an app will erase all of its settings.
Firstly, delete the specific App,
Step 1. On your Home screen, press and hold the App icon you want to remove.
Step 2. Tap on the Remove App option.
Step 3. When pops up a window, tap on Delete App.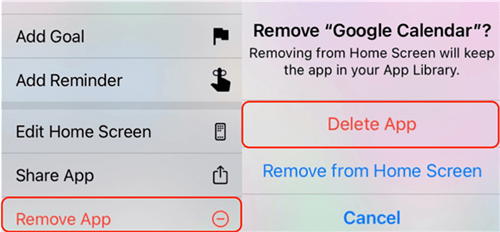 Next up, redownload the App,
Step 1. Head over to the App Store on your Home screen.
Step 2. On the top right corner, you should see the profile icon, tap on it.
Step 3. Tap on Purchased then My Purchases.
Step 4. Tap the arrow symbol next to the cloud to redownload an app.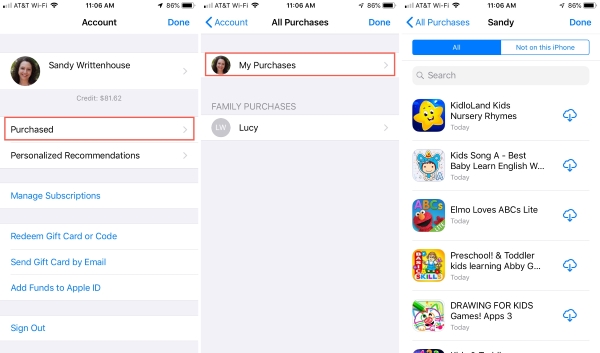 Way 7. Restore iPhone
Restoring your iPhone is one workable solution for the iPhone Bluetooth audio skipping. It has proven to be a profound and effective solution for most iPhone software problems. However, the procedure often leads to loss of data. Hence, most iPhone users will hesitate to use it. To ensure that your data remains intact, it is crucial that you back up your data before proceeding to restore our iPhone using the following steps.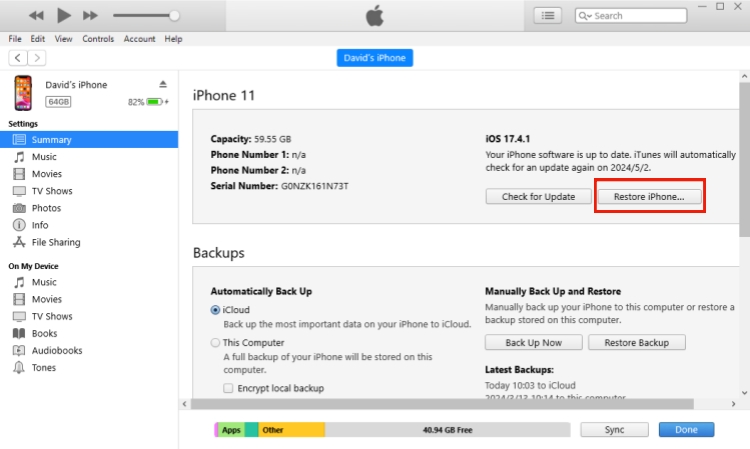 1. Launch the iTunes app on our computer;
2. Connect your iPhone to the computer using an Apple USB cable;
3. Select our device when it appears on iTunes. Select back up option. Select the "Back Up Now" option.
4. Click the "Restore iPhone…" option and wait until the process is complete.
5. Start your phone to see if the iPhone skips songs still.
Alternatively, instead of restoring your iPhone, you can choose to use the following third-party application that helps you resolve your problem without compromising the safety of your data.
Conclusion
The above 7 solutions have, over time, proven to be effective remedies to solve the iPhone audio skipping issue for iPhone users. All that is needed of you is to follow them through, start with a restart, and down progressively.
Instead of restoring your iPhone, using the Joyoshare UltFix iOS system recovery software is certainly a better option, it is a perfect way to ensure that your data is not lost and your issue is resolved as well. If the problem is not resolved, then the iPhone may be having mechanical damage. This can be resolved by visiting the near Apple service store. They provide you with a corresponding remedy.