Q:"How to fix an iPad 2 stuck in boot loop after the upgrade? I've searched threads and the only thing I've not tried is a factory reset or restore via iTunes on a computer (and I don't have one). iPad won't stay on long enough for backup and I don't want to lose any data. Please tell me there is a fix for this, there are so many posts regarding this Apple!" – Mango Lava from Apple Discussion
There are many reports about iPad stuck in boot loop. It is a common issue that many Apple users encounter. Whenever a device keeps restarting on its own, you can say that it is in a boot loop. Older devices suffer from this problem mainly as a result of wear-and-tear and memory-related issues. However, even newer devices can fall victim to this problem. Presented in this post is a relevant issue with the iPad Mini 6/iPad Air 5/iPad 9/iPad Pro 6 stuck in boot loop. Read on to learn how to fix it on your own.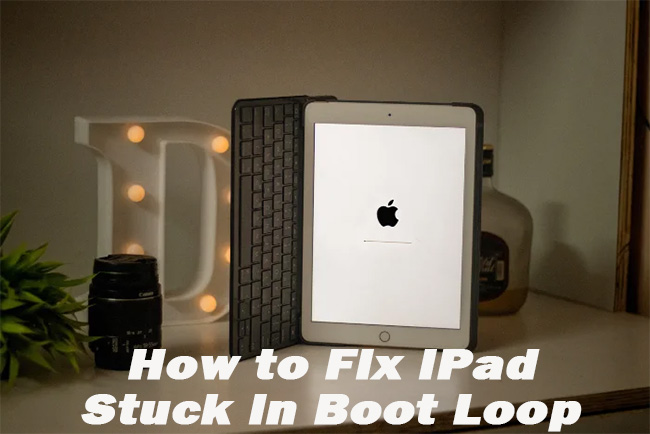 Part 1. Why Does iPad Get Stuck in Boot Loop?
There are several reasons why your iPad would keep staying at rebooting screen. To better fix this issue, let's figure out the most likely reasons.
Aging device: If your iPad has been used for years, it is likely that the device is easier to get stuck and face breakdowns as a natural result of the aging process.
Software glitches: Software problems can also cause iPad boot loop. The failed update or bugs in operating system could possibly be responsible for the issue.
Hardware problems: Hardware-related issues could lead to the boot loop error on iPad as well. In this case, it is wise to visit a local Apple store to get professional help.
Part 2. Hassle-free Solution to iPad Stuck in Boot Loop
Joyoshare UltFix iOS System Recovery is a professional repair software for the iOS system. You can fix the error iPad stuck on the Apple logo or boot loop without hassle. Except for this kind of problem, Joyoshare can repair other 150+ iOS/iPadOS/tvOS system issues with ease. Most important of all, it can recover iOS issues back to normal without any data loss. It offers a free one-click Enter/Exit Recovery Mode. Therefore, you can easily put your iPad into Recovery Mode without complicated procedures as the traditional ways above.
Main Features of Joyoshare UltFix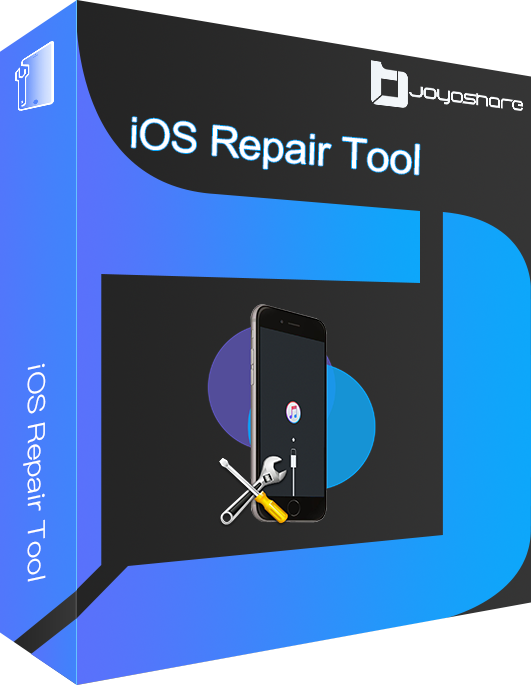 Fix Apple iPad stuck in boot loop without data loss
Work well with the latest iPadOS 17 beta
Effective to standard reset and factory reset iPad/iPhone/iPod
Easy to fix software problems on iDevices with fast speed and high accuracy
Step 1

Connect iPad to the Computer

Connect your iPad to the computer with Joyoshare launching. Then Click iOS System Repair and then directly select the Start button.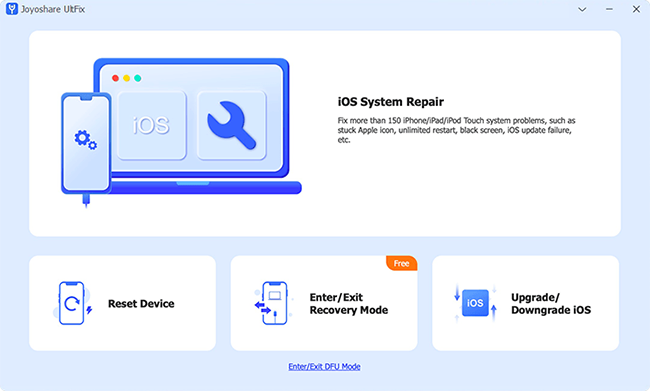 Step 2

Select Standard Repair without Losing Data

Select the Standard Repair to get your iPad out of stuck mode. With this mode, your data is 100% safe. While Deep Repair would risk losing data to repair particularly serious problems.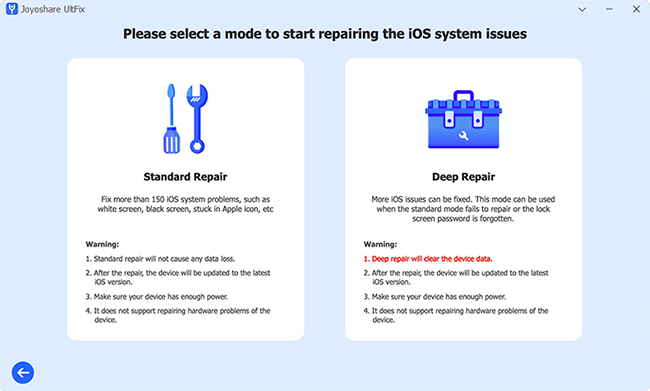 Step 3

Download Firmware Package

Don't forget to verify the basic information of your device on the download page. Once correcting all the info, you could hit the Download button to get the firmware package.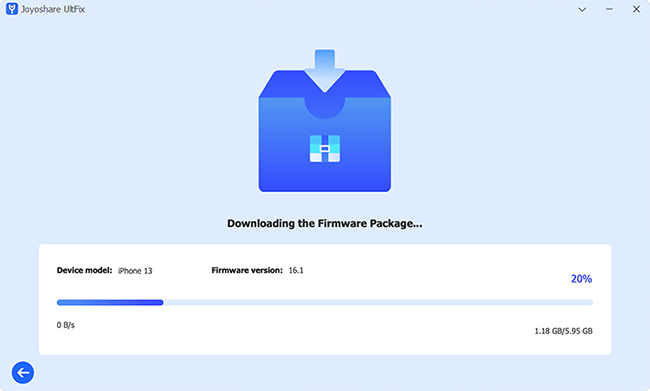 Step 4

Start to Fix iPad Stuck in Reboot Loop

Click the Repair button. When the process is finished, iPad stuck in boot loop will disappear.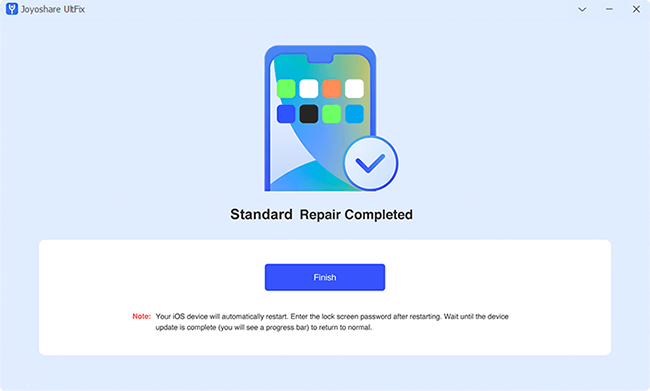 Part 3. Common Ways to Fix iPad Stuck in Reboot Loop
Except for the one-stop solution above, there are more helpful tips for you. Each way is expounded in detail and you can fix the problem by yourself quickly with ease.
Fix 1. Check out the Wall Outlet
Have you ever found your iPad stuck in boot loop in the charging process? If it happened, you find it can't get iPad to hold a charge when stuck in an infinite reboot loop. Firstly, examine the wall power outlet. The outlet is not a part of iPad-related products. Therefore, exclude this factor first.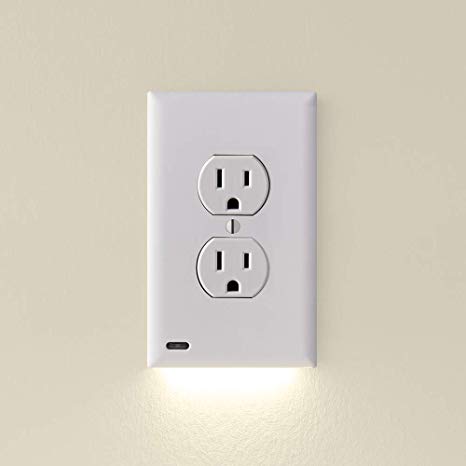 Fix 2. Switch the USB Cable
When you find your iPad stuck in boot loop when in low battery or charging, you can also consider the charging cable between your iPad and the outlet. Some physical factors, such as the part in the middle, cause a damaged cable. Then it cannot connect to the wall outlet successfully and fail to charge. In that case, trying another USB cable will be better.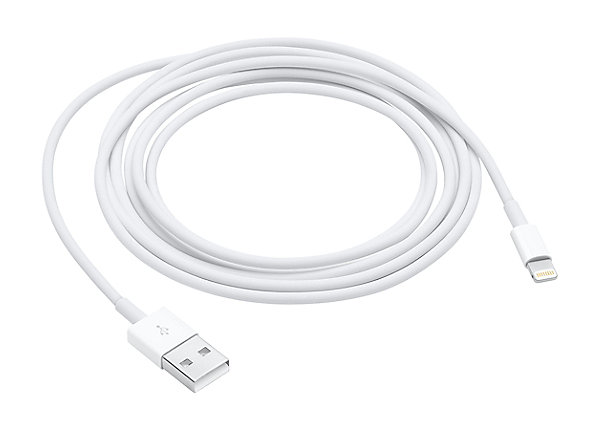 Fix 3. Inspect the Charging Port
If the iPad low battery reboot loop problem persists, then iPad's charging port may be the default. Dirt accumulated in port can lead to poor connection. Clear up the port first. If you find it's not about debris' influence, think about whether you dropped your iDevice on the floor before. If you did, take it to an Apple store nearby to fix it.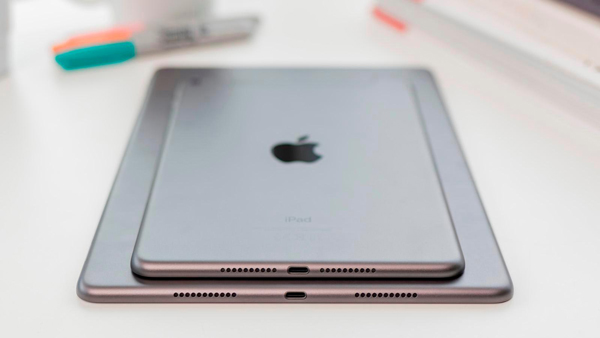 Fix 4. Re-Seat the SIM Card
There are times when the SIM card does not sit properly in the SIM Tray, which can lead to all kinds of issues. In this case, it is recommended to check the SIM Card's location. Follow these steps to locate the SIM Card: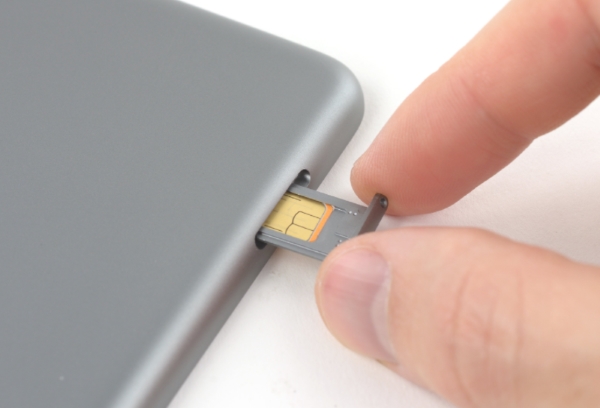 Step 1: If the iPad isn't already off, shut it down. Using a paper clip or a SIM removal tool, access the SIM tray.
Step 2: Place the SIM card back in the device after removing it and making sure it's properly seated.
Step 3: Connect the SIM tray to the device and turn it back on.
Fix 5. Force Restart Your iPad
If an iPad stuck in boot loop occurs owing to the iOS system, a force reboot is the fastest way to fix it. Follow the steps as below: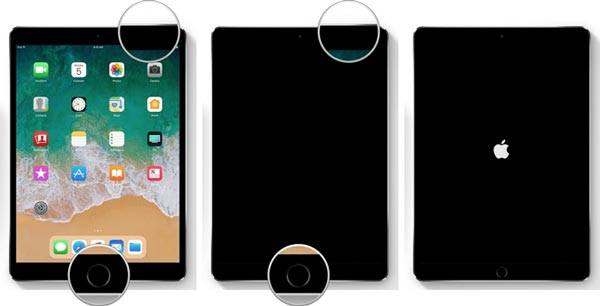 iPad with the Home button:
Step 1: Press and hold the Top and Home buttons simultaneously until the Apple logo appears on the screen.
Step 2: When your iPad is restarted successfully, you can test if such an issue is fixed.
iPad without the Home button:
Step 1: Press the Volume Up button and release it quickly, followed by the Volume Down button.
Step 2: Press and hold the Top button until you see the Apple logo. Wait a moment, your iPad will be restarted.
Fix 6. Put iPad in Recovery Mode
Forcing restarts the iPad can only fix some basic system issues. If it didn't help, try entering Recovery Mode. You need to run iTunes and connect iPad to the PC in advance. Here is to show how to repair your iPad back to normal as follows: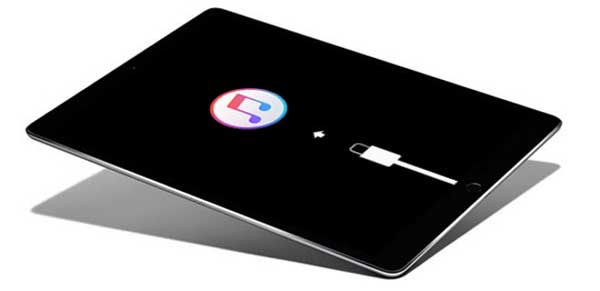 iPad without the Home button:
Step 1: Quickly press the Volume Up button and then release it. And quickly press and release the Volume Down button.
Step 2: Keep pressing the Top button until the recovery mode screen shows up.
iPad with the Home button:
Step 1: Keep holding the Home button and the Top /Side button simultaneously.
Step 2: When the recovery mode screen appears, release the two buttons.
Fix 7. Reset All Settings on Your iPad
This way can fix some system settings errors. It is the easiest one to fix an iPad stuck in boot loop. Follow the instruction: tap on Settings → Choose General → Select Transfer or Reset iPad on the bottom → Click Reset, followed by Reset All Settings.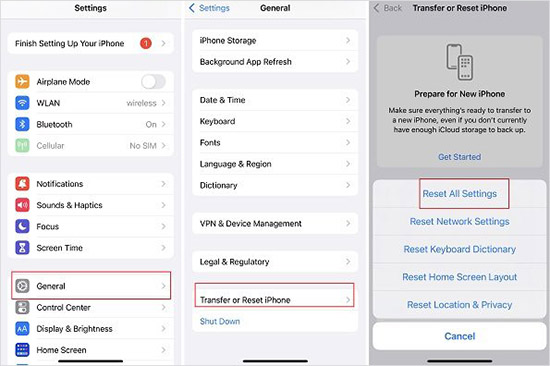 Fix 8. Update Software
Another method you can try is to update iPad. An outdated version can be full of different kinds of bugs and glitches, which might cause iPad taking forever to boot. Hence you could update the software to see if it can bring the ideal result. Go to Settings → General → Software Update and check if there is any update. And then click Download and Install.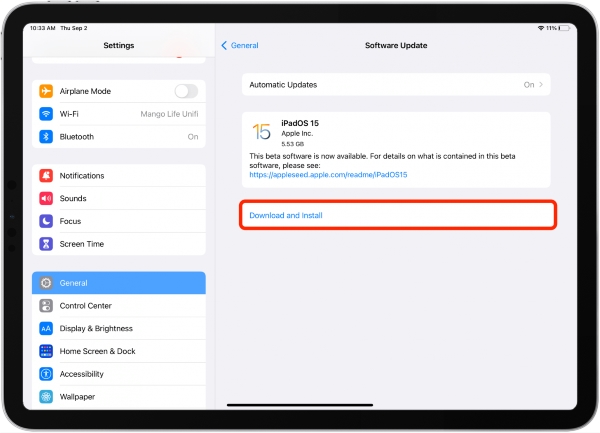 Fix 9. Factory Reset
If you have tried updating the software, iPad still has a problem. You can use factory reset. It will return your iPad to the factory state and possibly fix the bugs causing iPad boot loop. However, think twice to apply this method due to data loss.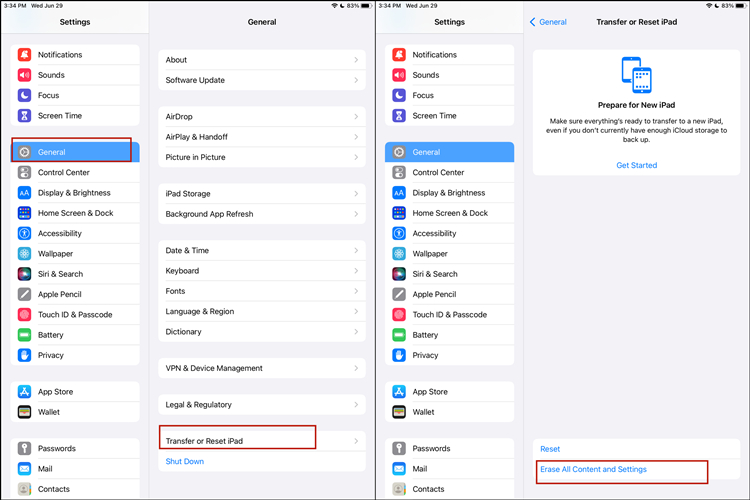 Step 1: Open Settings application on your iPad and tap General.
Step 2: Select Transfer or Reset iPad at the bottom of your screen.
Step 3: Tap Erase All Content and Settings and follow the onscreen steps to factory reset your device.
Fix 10. Restore Your iPad in iTunes
This way will erase all the data on your iPad as the previous one. Here is how to restore: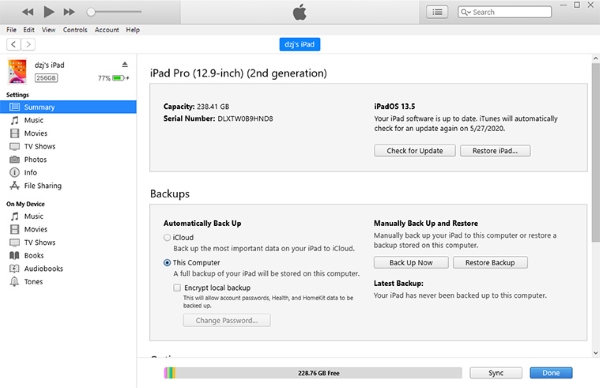 Step 1: Run iTunes and build a connection between your iPad and the computer via USB cable.
Step 2: Select the iPad button on the left top location in the window.
Step 3: Choose Summary and then click the Restore iPad button.
Fix 11. Restore Your iPad in DFU Mode
This is another method that will erase all data on your device. Follow the guide to fix iPad stuck in boot loop:

iPad without the Home button:
Step 1: Connect your iPad to the computer with iTunes running. Keep pressing the Power button and Home button simultaneously until you see the black screen.
Step 2: After a few seconds, let go of the Power button but keep pressing the Home button until your iPad appears in iTunes.
iPad with the Home button:
Step 1: Keep holding the Power button for a few seconds. Then press the Volume Down button without releasing the Power button.
Step 2: After holding both buttons for around 10 seconds, release the Power button while keep pressing the Volume Down button until iPad shows up in iTunes.
Note: This and the previous two solutions above will lose your data to repair the iPad stuck in boot loop. If you didn't back up your data on iPad storage recently, that's awful. You can only recover parts of data from iTunes or iCloud backup. But if you refuse to try these three methods with data loss, you can apply the third-party tool – Joyoshare UltFix. This software will repair your iPad issue without data loss.
Fix 12. Inspect the Battery
If all the above cases are not the reason for the iPad stuck in boot loop, your battery may malfunction. In this situation, you should send it to the Apple store for a detailed examination. This problem is kind of serious. Besides influencing the charging, it will damage your health, such as explosion or radiation.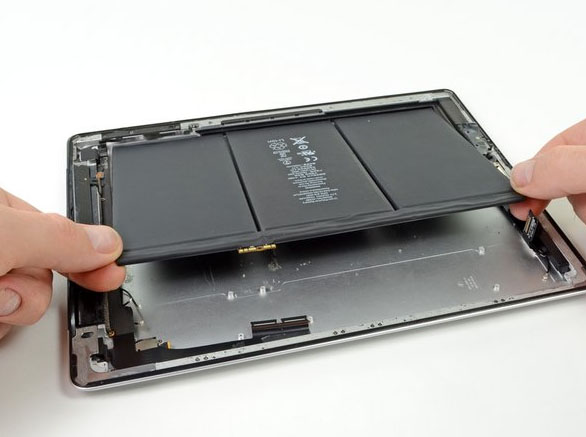 Part 4. Summary
iPad stuck in boot loop is relatively common compared to other iPad issues. All the methods in this post could help you get through this problem. If you don't want to try the traditional methods one by one, for the tools to fix an iPad stuck in boot loop, Joyoshare is your top choice. Except for some stuck issues, Joyoshare also can repair other problems, including iPad won't charge or restore.