Have you been locked out of your iPad Mini/Pro/2/Air? Don't worry; you are not alone. Many people worry when they are locked out of an iPad because they don't know what to do. But the good news is that if you get locked out of your iPad after an update or you have forgotten the password, this article has some fixes that you can try.
When you find yourself in this trouble, rather than panicking, just follow the four fixes you will read below. One of the options will definitely work for you. Also, if you are worried that you may lose all your data, relax; we will share a tool that you can try to unlock your locked iPad Mini/Pro/2/Air. Keep reading to know about the fixes.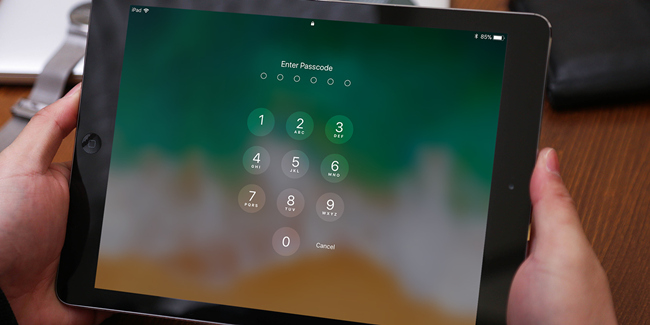 Solution 1: Try Unlocking Your iPad Mini/Pro/2/Air Using Find My iPad
Apple has introduced a robust application that lets you find your iPhone or iPad when you lose it. But did you know that the same tool can also be used to unlock your locked device? Yes, you heard it right. Apple's Find My iPhone/iPad will let you unlock your locked device pretty quickly and easily. Find My iPhone/iPad is linked to iCloud, and you will need to use your iCloud login credentials. Here are the steps that you will have to follow: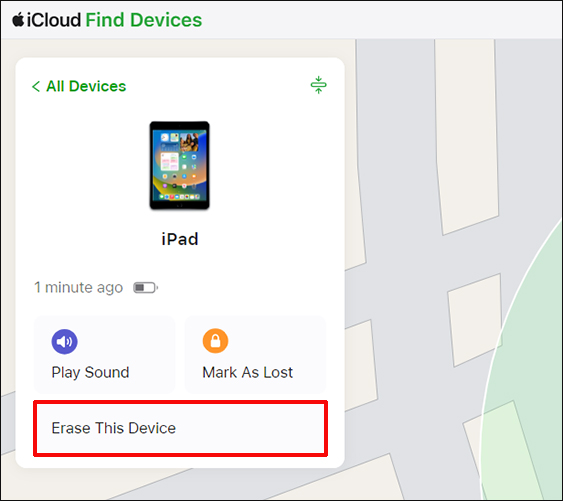 Step 1: Visit iCloud first. Now, use your Apple ID and password to log in. The credentials you will use have to be the same that you use of your iPad. Double-check if you are filling in the correct details.
Step 2: Once you are logged in, you will see the welcome screen. There you will see the Find iPhone option. Please click on that.
Step 3: A new screen will appear. You need to click on the All Devices option. Click on that to see the drop-down menu. Next, you need to select the iPad that you wish to unlock.
Step 4: This is what you need to do when locked out of the iPad. After finding your device, click on the Erase iPhone button.
This process will erase all the data and unlock your iPad. However, the downside of this solution is that you will lose all the data if you have not created any backup for it. Therefore, try it if only you have the backup.
Solution 2: Unlock your iPad Using the Recovery Mode
Another solution that you can do is restoring your iPad by putting it into recovery mode. Even in this solution, you will not need a password. However, by restoring your device, you will lose your data, so make sure that you have created a backup. Now, follow these steps: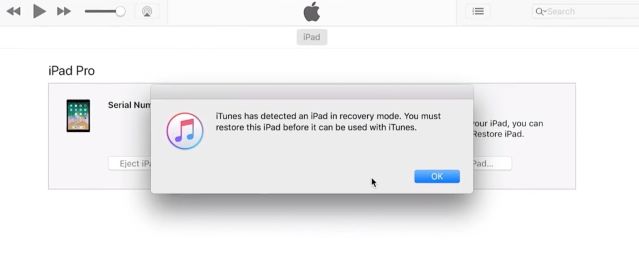 Step 1: Launch iTunes on your laptop/computer.
Step 2: Take your iPad and turn it off.
Step 3: To put it into recovery mode, you need to press both the Home and Power button together. Keep pressing it until you see Apple's logo.
Step 4: Keep pressing the Home button and release the Power button. Now, take a USB cable and connect your iPad to the computer, which has iTunes.
Step 5: iTunes will detect your device and will show a prompt message. Click on the OK option, and this will restore your iPad.
Now, your iPad has been restored and will go back to its default mode. So, you can unlock it easily without needing to enter the passcode.
Solution 3: Unlock Your iPad Using iTunes
Every Apple user knows about iTunes. When you are locked out of an iPad and have forgotten the password, you can use iTunes to restore your iPad and start using it again without entering the password. The steps are easy to follow: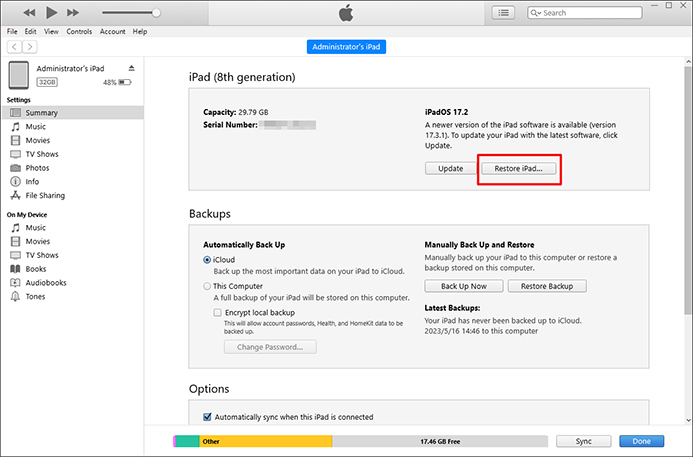 Step 1: Go on and launch iTunes. You must use only the latest version of iTunes.
Step 2: Use a USB cable and connect your iPad to the computer. iTunes will detect your device. Once it does, you need to go to the Summary page.
Step 3: You will see, check for update and restore iPad options. Please click on the restore iPad option.
Step 4: Confirm your choice, and iTunes will begin restoring your iPad so that you can start using it.
Solution 4: Try Using Joyoshare iPasscode Unlocker
When you are locked out of an iPad and trying how to reset, there's one final and the easiest way to do that. The tool that you should use is Joyoshare iPasscode Unlocker. This is an outstanding iPad/iPhone unlocker tool to go for.
It can easily bypass different types of locks. And no matter the model of the iPad, you will be able to unlock it swiftly. So, whether you have forgotten the password of your iPad, you have recently gotten hold of a second-hand iPad, and you don't know the password, or the iPhone is disabled, well, Joyoshare iPasscode Unlocker can solve every problem.
Top Features of Joyoshare iPasscode Unlocker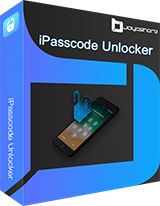 It can easily unlock all types of locks from an iPad/iPhone.
It can crack four types of screen passcodes.
It can unlock a device under different scenarios.
It accepts multiple iOS devices and models.
Before you begin unlocking your iPad using Joyoshare iPasscode Unlocker, please download the correct version by visiting the official website. Once you download and install the software, follow these easy steps:
Step 1

Launch Joyoshare iPasscode Unlocker and Put Your Device in DFU/Recovery Mode

Launch Joyoshare iPasscode Unlocker on your computer and connect your iPad with the help of a USB cable. Once the software detects your iPad, please hit the start button. Now, you need to put your device into DFU or recovery mode. After that, click on the next option.

Step 2

Download the Recommended Firmware Package

The software will show you the firmware package that goes with your iPad. Please check out the information of your device once before downloading the firmware. If the details are wrong, correct them manually. Now, click on the download option.

Step 3

Unlock Your Locked iPad Now

Once the firmware package is downloaded, you need to click on the unlock button. After the process is completed, your iPad will be unlocked.

That's about it. Please note this method will also erase your data from the iPad. Therefore, always create a backup. It's necessary.
Summary & Suggestion
These are the solutions that you can try if you are locked out of an iPad. All the solutions are workable. But the one that truly stands out is Joyoshare iPasscode Unlocker, mainly because it can unlock all kinds of iPad and iPhone models. Plus, it is a trustworthy and reliable iPad/iPhone unlocking software. Many users have used the tool and reported that their devices have been fixed by Joyoshare.