The Internet is filled with plenty of amazing video cutter software so picking the best among them is the trickier part. Nowadays even non-techie people wanted to cut or edit the personal or general videos to share them on social media. We've been getting numerous requests from our readers to share some video cutting software. So here is the list of top 10 best programs to cut videos on your PC or macOS. Take note of their features so that you can make a final decision.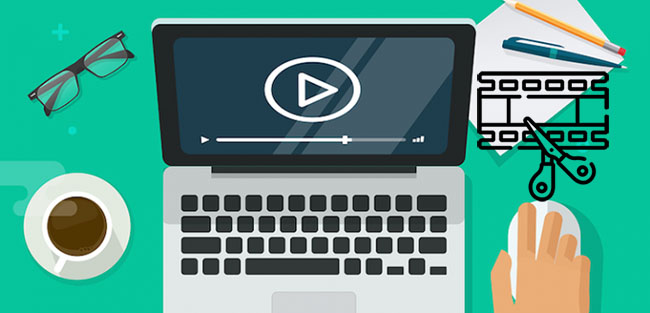 #1 Joyoshare VidiKit
Joyoshare VidiKit - Video Cutter is our favorite program to cut video and audio files with 60X insuperable speed in this list. It has all the features like video trimming, joining, editing, etc. The output file is generated precisely without losing any quality. You're enabled to edit your video/audio file, like cropping, rotating, adjusting brightness and contrast, adding some special video or sound effects, embedding watermarks or subtitles, etc. You can even merge the video clips from the same source as well.
Joyoshare VidiKit allows you easily convert all the popular video and audio formats, such as M4V, MP4, AVI, MPG, MPEG, MKV, WMV, ASF, H.264, 3GP, 3G2, PMVB, MP3, etc. You can also export the trimmed video or audio onto various portable devices, including Android, iPhone, iPad, Xbox, smart TVs, and more.
Supported OS: Windows and Mac
Price: $19.95/Monthly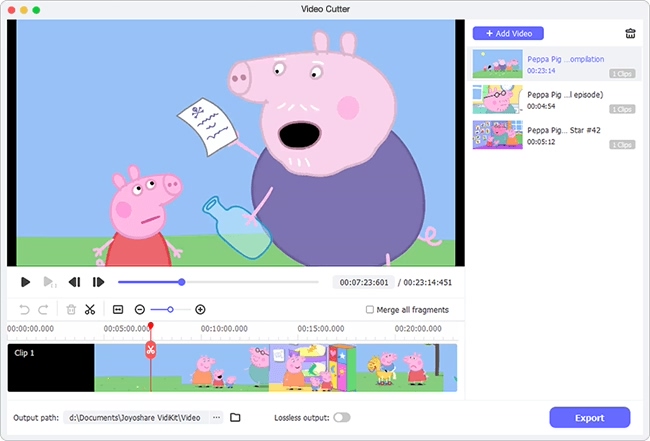 #2 iMovie
iMovie is a well-known video cutting program that is used to perform all the video editing and trimming tasks. The video trimming process is very simple and you can even browse through all the videos while performing the action. These features could save you a lot of time. iMovie has all the basic editing features like trimming, cutting, joining and so forth. The only limitation of this program is that it is only available for Mac users.
Supported OS: Mac only
Price: Free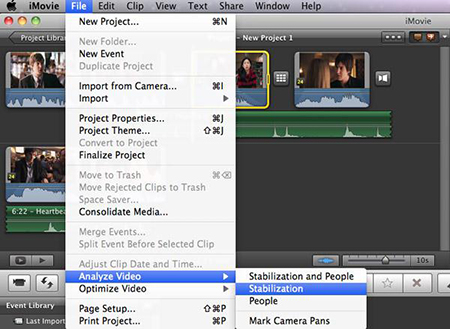 #3 Adobe Premiere Pro
Using Adobe Premiere Pro you can create stunning videos. It is widely popular among skilled video editors and used by professionals for movie production and TV programs. It has all the advanced video editing features and offers diverse tools for graphic design i.e., making it easy to add graphics in the video. It is not suitable for the newbie since it is packed with too many complex features and too expensive as well.
Supported OS: Windows and Mac
Price: $20.99/mo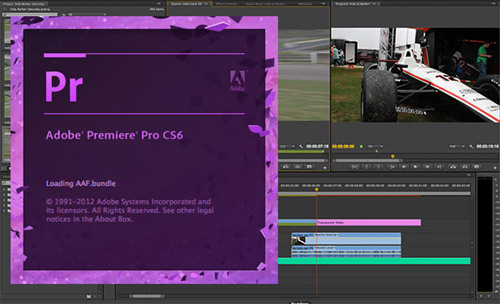 #4 Moo0 Video Cutter
Moo0 Video Cutter is a lightweight program to cut video clips free of charge, available for Windows users. It is extremely easy to use and offers simple user interfaces for quick video cutting. By using this program you can save plenty of space i.e. the output files are generated in small size. The software also supports lots of video file formats including AVI, MP4, MPG, FLV, M4V, MKV, MOV, WEBM, WMV, OGG, OGV, TP, TS and so on.
Supported OS: Windows only
Price: Free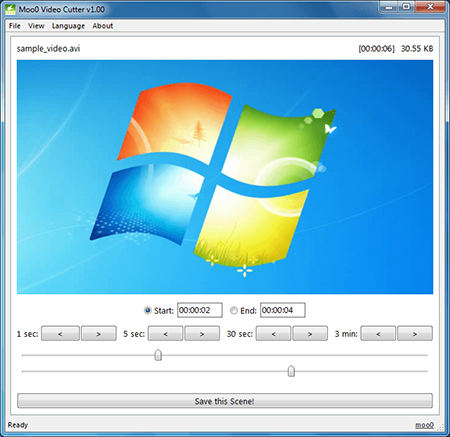 #5 Filmora Video Editor
Filmora Video Editor from Wondershare is also a well-known video editor that is widely used for video editing purposes. Besides video cutting and joining, it offers some great features, like adding filters, titles, texts and etc. You can also record your voice or live music, combine audio tracks with video and more. It is easy to use and available for Mac and Windows users as well.
Supported OS: Windows and Mac
Price: $61.99/Annually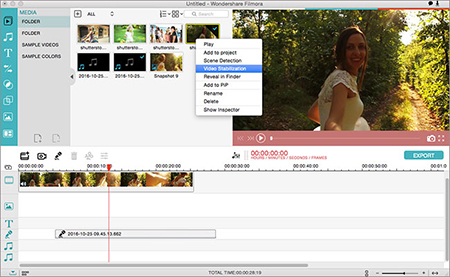 #6 Movavi Video Editor
If you have large media files to edit or cut, then Movavi Video Editor is one of the best programs to cut video files or audio files without damaging the original quality. The users can edit the videos with ease and it allows users to edit the audio. You can add music, over 160 special effects and apply titles to your video file. It also lets you create interactive slideshows, editing photos and etc.
Supported OS: Windows and Mac
Price: $44.95/Yearly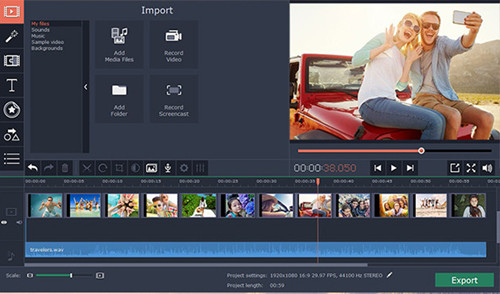 #7 Xilisoft Video Cutter
Xilisoft Video Cutter is also a program to cut videos losslessly and supports all the popular media formats like MP4, AVI, 3GP, MPEG, WMV, H.264/MPEG-4 AVC, H.264/PSP AVC, MOV, ASF, etc. Users can easily cut the unwanted parts of trailers, footage, commercials, and personal videos. All the scenes are previewed on the screen hence making it easy to select the desired parts. It is easy-to-use shareware video editing software available on the web.
Supported OS: Windows and Mac
Price: $25.95/NA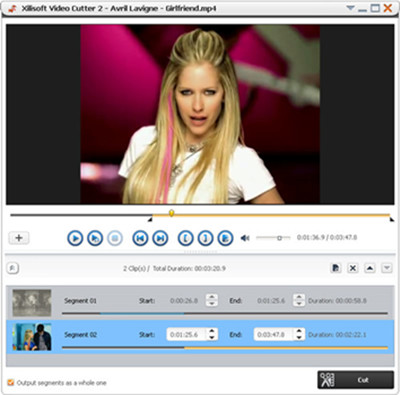 #8 Windows Movie Maker
Windows Movie Maker is a best program to cut video, available for Windows users. This is the best classic video editing freeware that enables users to create their own videos. Users can easily import videos and add transitions, texts, and effects and produce a stunning video. It is easy to use but only available in Windows 7/8 operating systems.
Note: You can check alternatives to Windows Movie Maker here as it's discontinued already.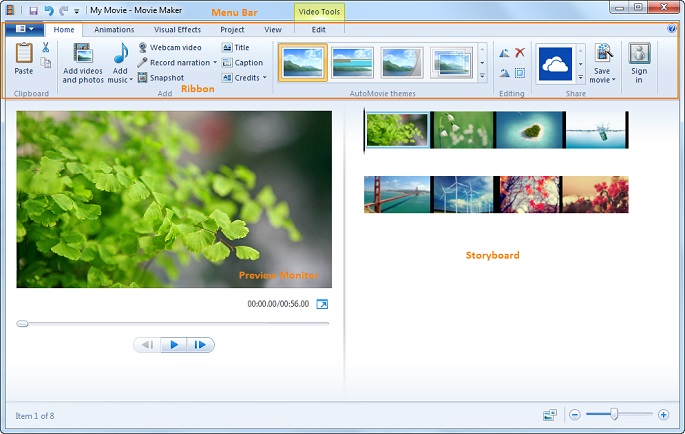 #9 Camtasia
Camtasia is video cutter and editor to trim video. It is perfect for YouTubers for editing purposes. By using this program, you can create professional-quality videos. It has all features like trimming, joining and merging videos. You can even add cool video transitions, effects, text and etc. to make videos look amazing. Another option you may appreciate is that it lets you record your screen.
Supported OS: Windows and Mac
Price: $249.99/Lifetime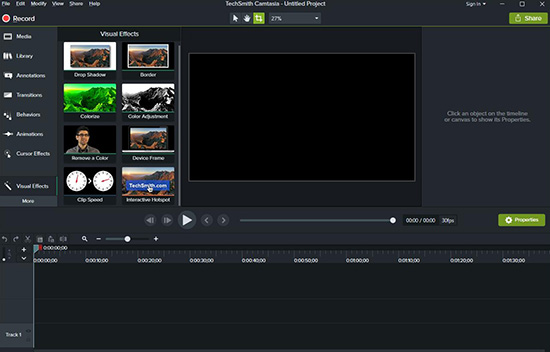 #10 Gihosoft Free Video Cutter
Most of users claim that Gihosoft Free Video Cutter is one of the best free video cutter software available on the web. It has a simple-to-operate interface, allowing you to manipulate the video in the way you like. Besides video cutting it also allows you to record live videos and edit them within seconds.
Supported OS: Windows and Mac
Price: Free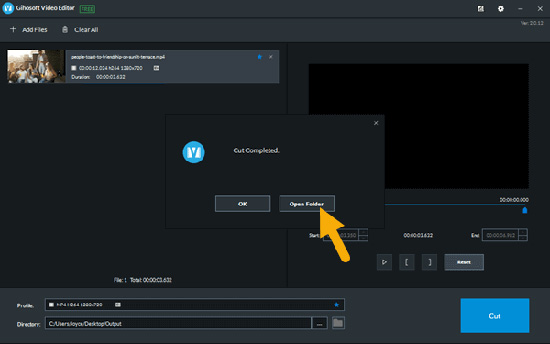 Summary
So these are the best 10 programs to cut videos and audios for Windows and Mac users, which come with different features, pricing and supported OS. You can pick up whichever program from this video cutter software list according to your needs. You can also try some online websites for video cutting but you must have a good Internet connection to perform the action. Finally, we'll feel happy if you share your preferred tool in the comment section below.