Video cutters have today become essential tools not only for professional video editors, video bloggers but also for personal use. More often, we want to create stunning videos for our social media fans, friends, family, or YouTube tutorial channel for our audience. In essence, video cutter software helps us get rid of unwanted video parts from raw video footage. While the Internet provides us with an alloy of video cutter software, quite a significant number will imprint watermark on your final video files rendering them less attractive to your audience. Well, in this piece, we will feature some of the best video cutter no watermark software available for you. Check them out!
#1 Joyoshare Video Cutter
On top of our list is an all-time and one of the most potent video cutter no watermark software today - Joyoshare Video Cutter. It helps trim out unwanted segments from all popular video and audio files, including HD videos, general videos, and web videos. It also allows users to export video files to fashionable compatible devices such as Apple, Samsung, and gaming consoles.
It has an unmatched cutting speed of up to 60X and ensures quality, lossless trimming. Most notably, you are able to cut video clips to your designed lengths in an accurate manner, and even extract audio track from it with ease.
Pros:
Possible to compatible with almost video and audio formats
Guarantee 100% quality retention for cut videos
Incredibly fast without worry about speed
With simple-to-use editor to rotate, subtitle, crop, effect and more
Cons:
It's designed to mainly deal with single file rather than batch cutting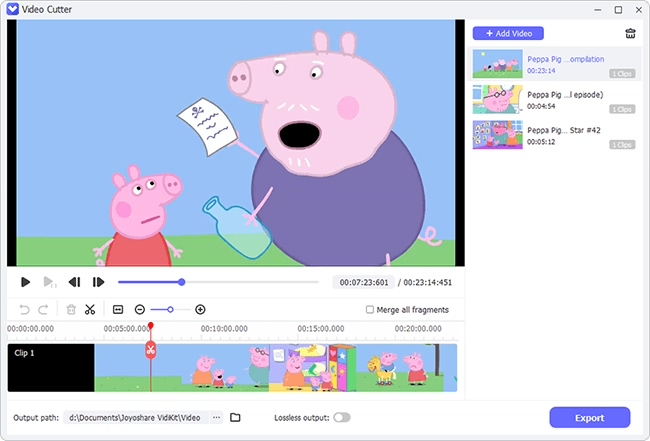 #2 Free Video Cutter Joiner
This is a free video cutter no watermark that allows you to cut unwanted video segments and join video clips for seamless one. This program lets you trim or merge different video formats such as AVI, DivX, and WMV. All that you need to do is download, install, launch, choose the video you want to edit, and proceed to select the part you want to cut out.
Pros:
Easy to use
Simple interface
Run smoothly
Cons:
It has no additional editing features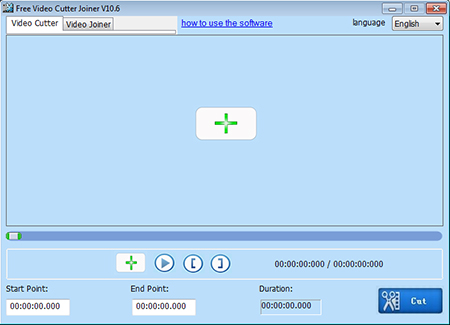 #3 Gihosoft Free Video Cutter
Gihosoft Free Video Cutter is another free video cutter without watermark designed to support a whole range of video formats, including MPG, VOB, WMV, MOV, and 3GP. Unlike most video cutter software, it enables users to effortlessly crop unwanted video segments from raw video footage without embedding watermarks on the output video files. The program is easy to use, especially if you are new to video editing. Both Windows and Mac operating systems can run it without problem.
Pros:
Support many video file formats
Easy to use
Retain video quality after cutting
Cons:
Function is limited to video cutting only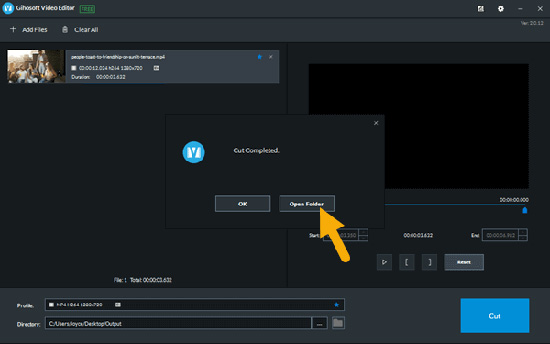 #4 Weeny Free Video Cutter
Weeny Free Video Cutter is a relatively powerful free video cutter without watermark available for Windows OS users. Compared to other alternatives, it does not require much expertise to navigate and use and thus making it a favorite option for beginner video editors. Besides cutting, this tool allows you to adjust video specs such as bitrate, audio quality, volume, and size. It is also possible to upload video files to online streaming platforms such as YouTube.
Pros:
Easy to use
Support many file formats
Video customizing features are available
Cons:
The video quality may be compromised
You may experience trouble sliding the timeline slider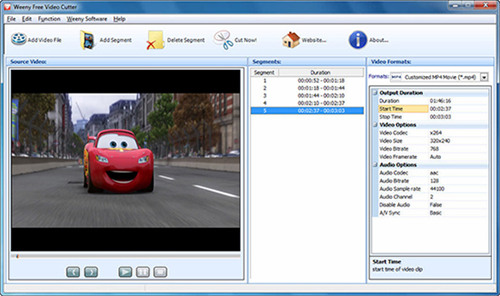 #5 VSDC Free Video Editor
VSDC is an ad-free and no watermark software available for only Windows OS users. It lets you cut video files to your preferred lengths and remove unwanted video segments without much ado. Also, it provides excellent video effects, transitions, and filters to achieve more stunning video clips. Besides, it has more advanced features such as video stabilization, color blending, and picture-in-picture. It also offers options to upload video files to online streaming media.
Pros:
Have more advanced features
It's ads-free
Support 4K and HD videos
Cons:
Can be challenging for beginner users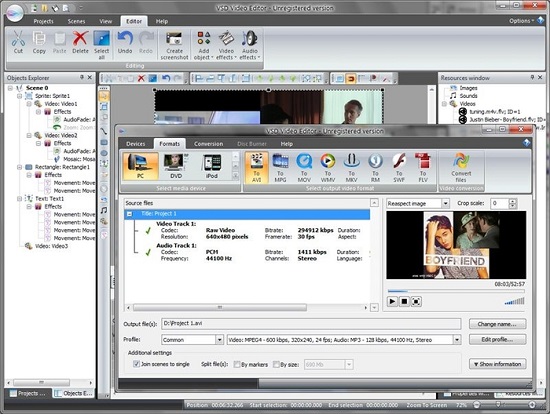 #6 Online Video Cutter
It is a top-ranking online video cutter no watermark with a clean webpage that empowers users to cut undesired video parts from raw video footage effortlessly. Google and users highly favor this online-based software. It also allows for cloud upload to cloud storage software such as Dropbox and Google drive. Besides, the software supports all popular video file formats.
Pros:
Support a variety of video formats
Provide for flexible video cutting
Cons:
Maximum upload file is 500MB
Only support MP4 as the output video format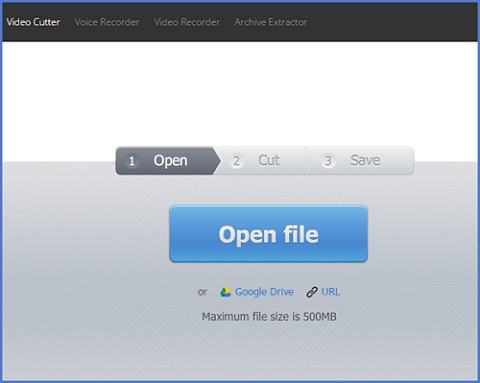 #7 VideoProc
VideoProc is an all in one video editing tool designed with inbuilt video trimming and splitting features. The program guarantees users a 100% quality and resolution retention. VideoProc is available for both Mac and Windows OS. In addition to video cutting, VideoProc is also fitted with additional tools such as a video joiner, video stabilizer to handle more complex video editing tasks conveniently.
Pros:
It is ads-free
Support big file sizes
Fast courtesy of GPU acceleration technology
It is a free video cutter without watermark software
Cons:
Limited trial version
Keyframe is not available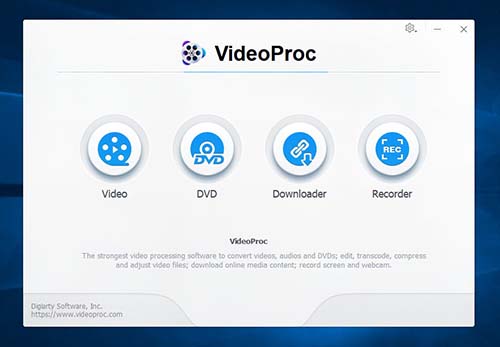 #8 Avidemux
It is profoundly known for its intuitive interface. Avidemux is an open-source video cutter no watermark software available for all conventional operating system i.e., Windows, Mac, and Linux. It works perfectly with file formats such as MP4, MKV, MPEG-2, and AVI, among other high dimension formats. Its compact interface makes it easy to trim video files to your desired lengths. It is also possible to add filters and subtitles to your output video format.
Pros:
It is absolutely free
Relatively fast
Offer other video editing tools
Cons:
Cutting tools may be difficult for beginner users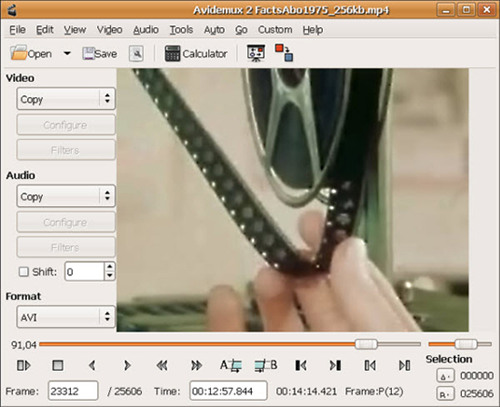 #9 Pavtube Free Video DVD Converter Ultimate
Here is another decent free video cutter without watermark platform that allows users to cut, trim and split video files from different popular video formats. Some of these video formats include H.264, HEVC, VP8/VP9, DNXHD, MPEG, etc. It permits you to cut your video files without leaving any watermarks. It also has no time limitation. Apart from that, you can also merge video files, adjust brightness and contrast, among other things.
Pros:
It is relatively fast
Support video formats that're popular currently
Allow for lossless trimming
Cons:
Can be challenging due to unfamiliar controls and labels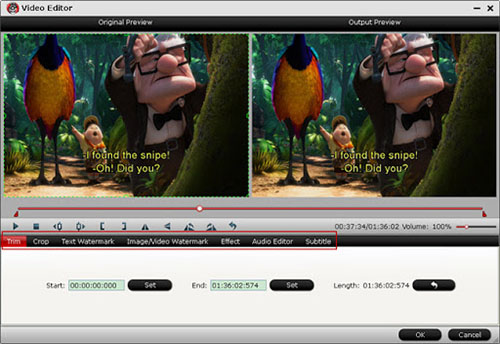 #10 OpenShot
If you are looking for an intuitively designed application, then OpenShot should be added to your list. This tool allows all conventional OS users to cut video files to preferred sizes without inserting watermark on the output video file. It supports a whole range of output and input video file format options. Also, it has additional video editing features that you can use to enhance your output video clips.
Pros:
Inbuilt player that allows for preview
Easy to use
Support many video file formats
Have additional video editing features
Cons:
Cannot optimize videos for portable devices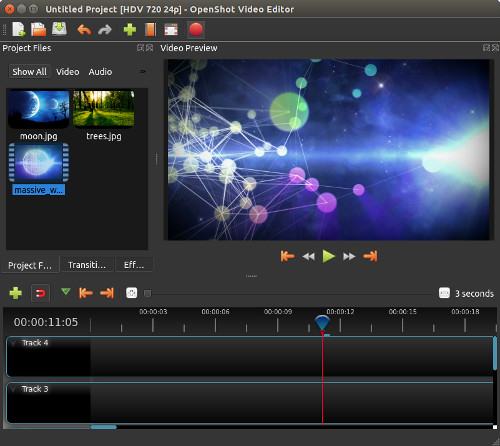 Conclusion
The tools mentioned above are some of the best available video cutter no watermark software available in the market today. They provide you all that you would probably need; no watermarks, incredible cutting speeds, support for a variety of video file formats, and additional video editing features for stunning videos. A significant number of them are absolutely free. All you need is to try them out and choose your best option with regard to needs and preferences.