When asked which video cutter to use, the first reaction for Mac user is iMovie, Apple's built-in movie-making software. Even though it is far better than most video editing tools in market, it comes with dissatisfying shortcomings as well. Among them, the most apparent one is that iMovie cannot work in Windows. At the same time, you should carefully chop off any content from the imported video. Otherwise, you have no chance to change and edit it if it is exported. For any reasons, we need to find iMovie alternatives soon to facilitate our digital life. Here we kindly show you 5 best alternatives for your reference, which are applicable for both Windows and Mac.
#1. Joyoshare Media Cutter - Windows & Mac
Joyoshare Media Cutter for Windows (or Joyoshare Media Cutter for Mac) can do well in what it does. It can not only cut video & audio files without compromising quality, but also merge different segments from the same source into a seamless one. By adopting a creative acceleration processor, this smart tool can show you powerful ability to execute any instructions at 60X lightning-fast speed. Most of all, as an alternative to iMovie, Joyoshare Media Cutter can work well with both Windows and Mac operating systems.
In addition, it also delivers you a comprehensive platform to make customized file at your own will. Briefly, you can select corresponding parameters for video as well as audio, including resolution, bitrate, channel, sample rate, quality, etc. When the processing assignment done, you can export it into any format and device, like MP4, MOV, AVI, MP3, M4A, M4R, AAC, FLV, SWF, HD M4V, HD MKV, or iPhone, iPad, smart TV, game console, Android, etc. Good news is that the new version will be come out soon with more editing functions.
Key Features:
Split any videos & audios in lossless quality
Convert media file format into any one you like
Perform fast to accomplish any cutting assignments
Extract audio track from video with ease
Join different video and audio cuts into a new one
Make ringtone for iPhone with simple operation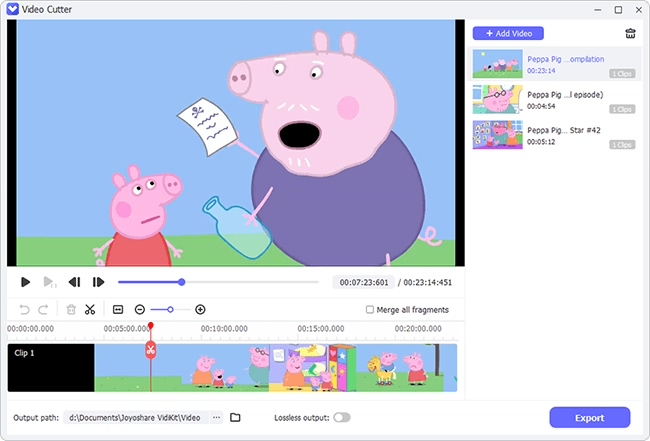 #2. Filmora Video Editor - Windows & Mac
As one of the best alternatives to iMovie, Filmora Video Editor is available for Windows and Mac users. If it's your first time to utilize it, you may be attracted by its elegant interface. To see more, you will find how dedicated it is. With the exception to basic functions, like splitting, trimming, cropping and rotating, it also comes with extra advanced features, such as speed control, brightness adjustment, audio-editing, image-processing, color tuning, mosaic-adding and more.
Intending to stylize your videos, you can even make full use of over 200 filters. Then it's your time to produce the finished one to popular formats, for example, MP4, M4V, MOV, FLV, etc. or to mobile devices, for instance, Apple TV, Galaxy, PS4, Xbox one, etc. Likewise, you can as well share it to YouTube, Vimeo or Facebook or burn to DVD. After all, it is a top-notching video editing program. However, if you are a novice, you have to cost some time to learn how to extremely take advantage of it.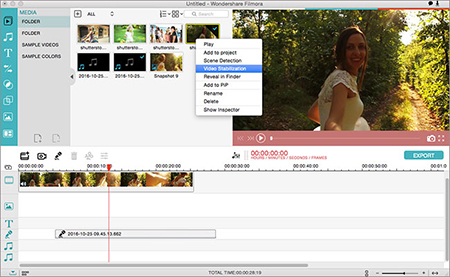 #3. Adobe Premiere Pro - Windows & Mac
For professionals, Adobe Premiere Pro is absolutely a good iMovie alternative. It is well developed with innovative features. By means of this wonderful tool, you can get an access to trim clips, add titles, refine audio, add color effects and edit immersive VR and so on. Furthermore, it can also be used to limit your video content to fit for the broadcast specifications, provide more display options in the Timecode Panel, set the volume of music to automatically lower, etc.
What you should pay attention to is that Adobe Premiere Pro has added new format support for you, evolving Canon Cinema RAW Light (C200) and Sony X-OCB camera RAW (Venice). Certainly, you have right to get the latest features from Adobe owing to it is a part of Creative Cloud. However, to a large extent, this top tool is too complicated for new comers. Meanwhile, its pricing is really not friendly enough if you go to buy it.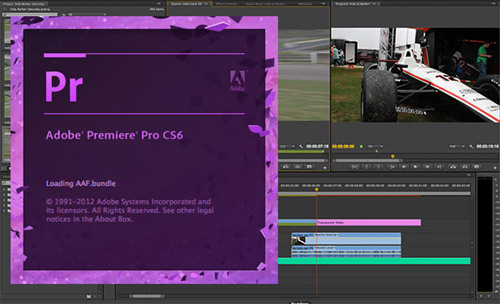 #4. Shotcut - Windows & Mac & Linux
Here you will be delighted to know this free and open source, Shotcut. It can be as an excellent iMovie replacement, having high performance in Windows, Mac and Linux. Alternatively, it is able to support wide formats, like 3GP, AVI, MOV, FLV, MPG, MKV, DV, GIF, PNG, JPEG, BMP, etc. With a considerate multi-format timeline, you are entitled to mix and match frame rates and resolutions with a project.
There are three options (shadows, highlights, mids) color wheels offered to correct and grade color. To play edited videos smoothly, you add Fade in/out effects on the timeline. Aside from trimming and cutting, you create, play, edit, save, load, encode and stream MLT XML files when you need. Flexibly, you can make unlimited undo and redo for the playlists edits, even including a history view. Frankly speaking, this handy freeware fascinates lots of users, actually a nice choice for iMovie replacement.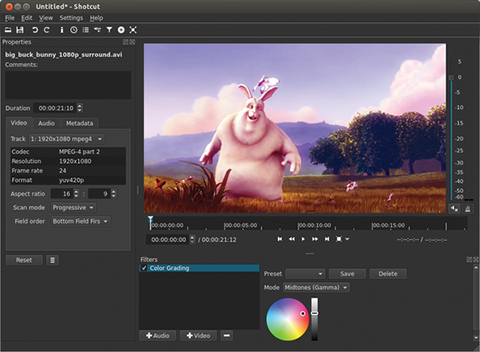 #5. Jahshaka - Windows & Mac & Linux
If you want to make more room for your imagination, you cannot miss Jahshaka, another free and cross-platform source. Under the help of it, you can get an all-in-one solution in Mac, Windows or even Linux. Being good at post-production, Jahshaka empowers you to process real-time images, edit 3D and HD film, have color correction, create animations, tweak videos, etc.
Currently, many users regard it as one of the hottest iMovie alternatives. As long as you take advantage of this forthright tool, you can enjoy excellent user experience in re-inventing Hollywood movie. That is to say, it offers capability to create virtual world by showing competitive media suite to edit your video files as you please.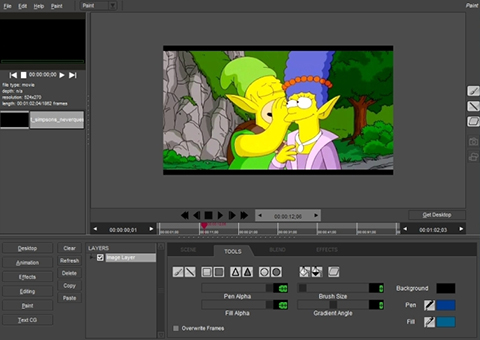 Conclusion & Suggestion
Sincerely, every iMovie alternative is not identical. Before you make decision, you'd better try all of them one by one to get further detailed info. Only when you do it can you know which one is the best iMovie alternative in your own mind. If you don't do video edit frequently and have no specific requirements, you can try the free programs firstly, which are Shotcut and Jahshaka. However, if you are an expert, you might as well choose Adobe Premiere Pro. In fact, when it comes to superb features and reasonable price, Joyoshare Media Cutter can be taken into consideration.