TikTok is a fantastic short video-sharing platform, and its popularity has increased in the last couple of years. But the issue with TikTok is that TikTok doesn't allow users to download videos or songs. So, if you come across something interesting and feel like saving it, unfortunately, that can't be done directly. But not to worry! We have compiled a list of 12 best converters that will let you save, convert and download TikTok videos effortlessly. So, all you need to do is try one best TikTok converter that you think meets your requirement and watch it over and over again whenever you want to.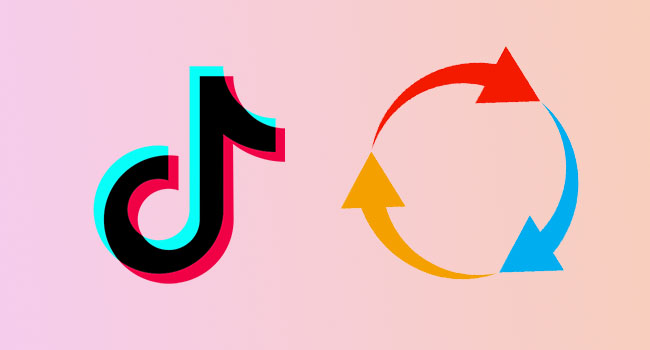 1. Joyoshare VidiKit - Video Converter
The first TikTok to video converter that we will recommend is Joyoshare VidiKit - Video Converter. It is a popular and professional video converter that works on both Mac and Windows computers. Just download the tool and add the TikTok video you want to convert. Moreover, this all-in-one tool lets you convert the videos to multiple video formats, such as MP4, M4V, AVI, MOV, etc. It permits you to perform video conversion in batch to save time. With the assistance of this converter, you are allowed to check converted TikTok video to determine whether to save them or not.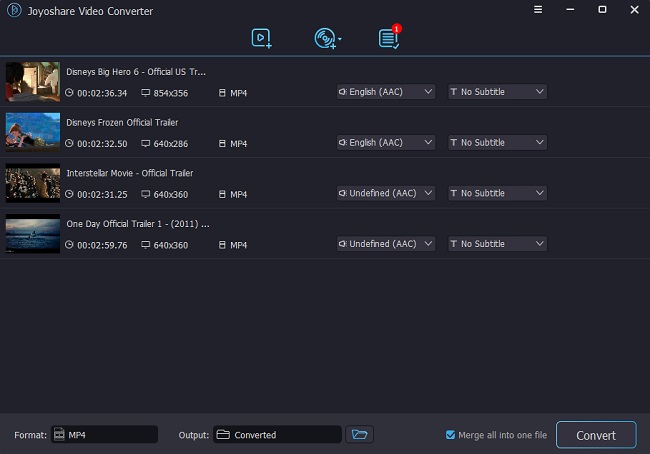 Pros:
It converts TikTok videos to MP3 at 60X speed
You get a chance to customize TikTok videos before converting them
Converted TikTok videos can be played on different devices
Videos can be converted to multiple video formats
You can preview them before saving the TikTok videos
Cons:
2. sssTikTok
If you want a TikTok sound converter, you can try an online converter called sssTikTok. This is an online tool where you will only have to insert the TikTok video link. Once done, you need to click on the "Download" button, and sssTikTok will download the content. The good thing is that you don't have to log in before converting TikTok video file.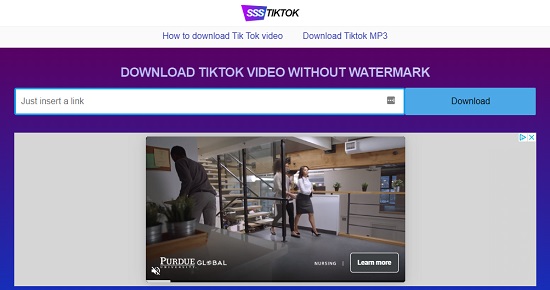 Pros:
It doesn't ask you to log in
The website is easy to understand and user-friendly
One can download TikTok videos via sssTikTok using any device
Cons:
It's a pretty new website and nothing is known about its legitimacy
3. Kapwing TikTok Converter
When we talk about video converters, one tool that does deserve some attention is Kapwing TikTok Converter. This online TikTok audio/video converter lets you convert TikTok videos fast. Moreover, Kapwing is trustworthy and free to use. You can convert the TikTok files to multiple formats with no watermark.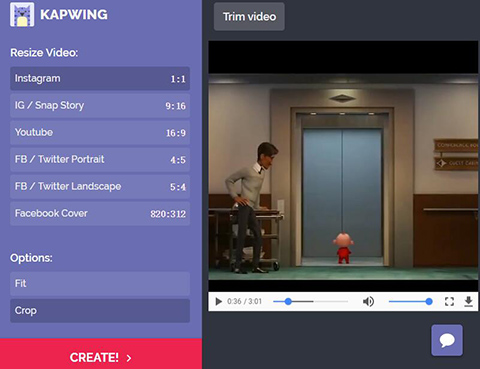 Pros:
It converts TikTok videos without leaving any watermark
There are no ads while you work
Kapwing TikTok Converter is free to use
Cons:
It may not be suitable for beginners
4. TikTokDownloader
TikTokDownloader is an easy-to-use online TikTok video downloader and converter. You can visit the website through any website, add the video link of TikTok and get started to convert and download it. The tool is basic but does what it says. In addition, this is an online tool and doesn't ask you to download software or create an account.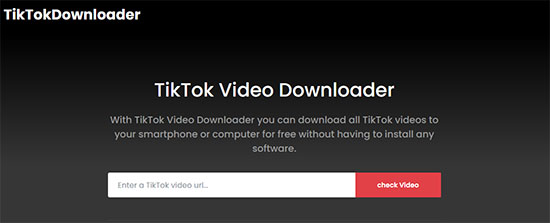 Pros:
One-click download option
The download happens in a few seconds
It is easy to use and understand
Cons:
An extremely basic online tool and doesn't do anything else
5. Tiktok Video Downloader
The Internet is loaded with TikTok video downloaders, and staying true to its name, here comes another online free TikTok downloader called Tiktok Video Downloader. It does exactly what it says. You visit the website, upload the TikTok video link, and it downloads TikTok videos for you. Moreover, using Tiktok Video Downloader is easy, and you don't need to be tech-savvy to understand how it works.

Pros:
Downloading speed is good
It is free from ads
Download a multitude of TikTok videos
Cons:
The online tool looks text-heavy and outdated
6. Flixier
Flixier is a popular online video converting and editing tool for downloading and converting TikTok videos. Since it is an editing tool as well, you can edit downloaded TikTok videos conveniently. And if you like Flixier, you can pay $10.00 per month. The free version does come with some drawbacks, but for basic needs, the free version will be more than enough.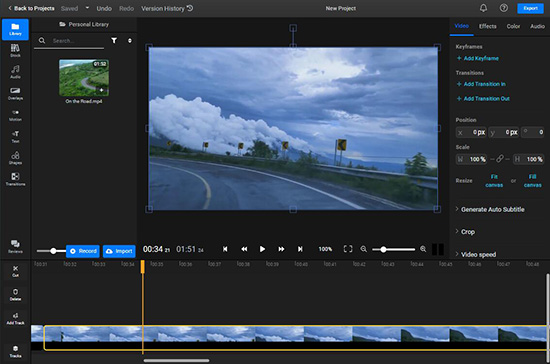 Pros:
It doesn't ask you to create an account to start converting TikTok videos
Add video effects to video
Cons:
The free version comes with limitations
7. SnapTik
SnapTik is an easy-to-use online TikTok downloader. This video converter converts TikTok videos and doesn't leave any watermark even though it is free to use. You can use the online tool by visiting the website; else, you can download the Android app by visiting Play Store. To download TikTok videos, you will first have to visit SnapTik's website.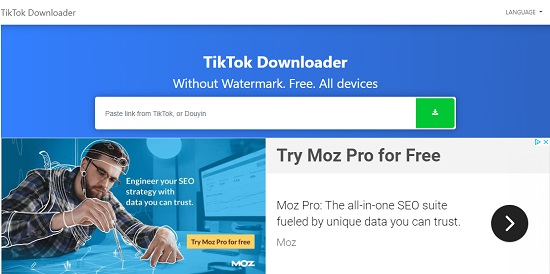 Pros:
Download videos in good quality
Convert TikTok videos with this tool using any device
It is 100% free to use
Cons:
The mobile app contains too many ads
8. OnlineVideoConverter
OnlineVideoConverter is a fantastic online video converter that you can try to download and convert TikTok videos for free. It's a web-based tool, and you don't need to download it. Apart from TikTok, you can use it to convert videos directly from YouTube, Instagram, and more. OnlineVideoConverter, featured with high success rate, has thousands of users.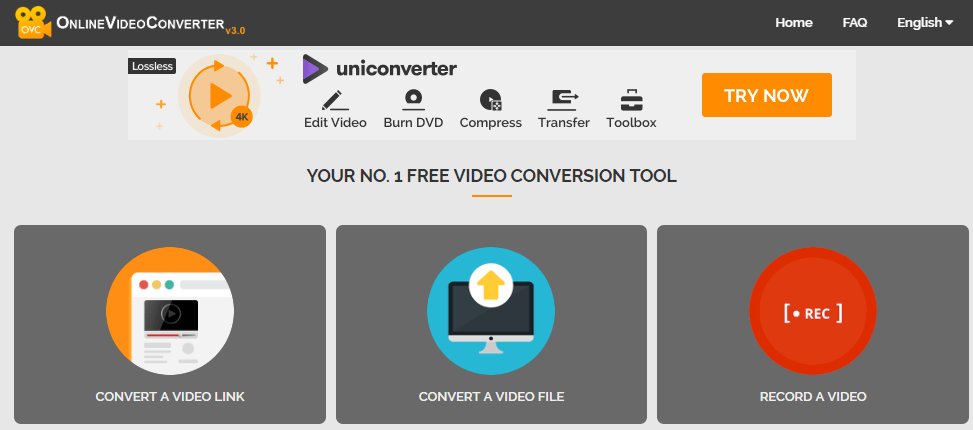 Pros:
It's an online tool and free to use
No need to install any plugins to use it
Downloading happens fast
Cons:
9. YouTube 4K Downloader
YouTube 4K Downloader, as the name suggests, is essentially a downloader for YouTube videos. However, it lets you download and convert videos from TikTok too. Not just this, it supports over 900 video streaming platforms. It is free to use and, as per the website, is 100% secure to use. Moreover, downloading TikTok files becomes easy and smooth with the help of YouTube 4K Downloader.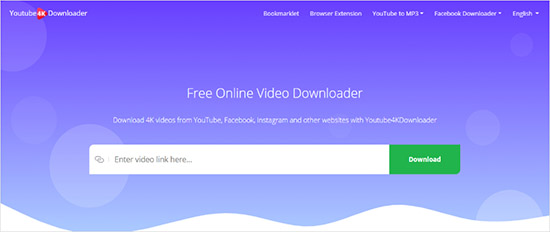 Pros:
A free website that lets you download TikTok videos
It supports more than 400 websites to download videos
There is no limitation on downloading
Cons:
Take a lot of time to download even a short video
10. LoveTik
When TikTok videos catch your eyes, and you feel like downloading those videos, just download them through LoveTik. This TikTok audio converter and downloader let you download videos in MP3 formats for 100% free. You can then use the MP3 file as your alarm clock or ringtone or upload it as an audio file in your videos.

Pros:
Download TikTok videos without watermark
It is 100% free
There is no downloading limit
Cons:
Users have experienced website crash issues
11. FreeDownloadVideo
FreeDownloadVideo is the easiest way to download TikTok videos. It downloads TikTok files fast, and that too with just one click. We do have to say that this website looks a bit text-heavy and outdated. But it allows you to download TikTok videos super-fast. If you want to further edit the videos, then FreeDownloadVideo is not the right tool for you.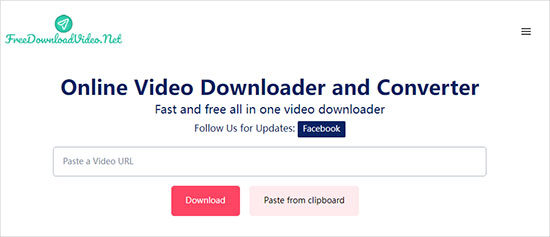 Pros:
One of the easiest tools to use to download TikTok videos
It downloads videos without any watermark
This online tool is free to use
Cons:
The website looks outdated even though it is new
12. SoundCloud to Mp3
The last but not the least TikTok converter that we will suggest is SoundCloud to Mp3. The website name may sound a bit odd, but this is an online TikTok video downloader. It converts TikTok videos to MP4 and MP3. If you use your mobile device regularly, you can visit the website via your mobile browser and add the URL of the TikTok video to download it. Using SoundCloud to MP3 is super easy!

Pros:
An easy-to-use online TikTok converter and downloader
Free tool with no subscription fees
It sets no downloading limits for anyone
Cons:
The website needs serious work like many other online converters
Conclusion:
And these are our top 12 converters. Before you try one, we will recommend visiting each website and getting to know them more. Also, if you want to use a professional TikTok converter that will let you edit your converted file to enhance its quality, do try Joyoshare VidiKit. As said, Joyoshare VidiKit is a professional tool and trusted by thousands. Go to the official website and get the tool today!