Are you seeking knowledge on an excellent free audio converter with the intention to convert any audio files totally free of charge at all? Well, guess what? You are in the correct place. Not only do you have nine options to choose from, but also you are enabled to properly review with their pros and cons. Without wasting any more minutes, let us get started with the audio converter tools in this latest 2020 list.
1. Joyoshare Video Converter
Joyoshare Video Converter can work perfectly for you. Championing this is the fact that it's a simple-to-use yet mighty program. The software supports a variety of file formats, including MP3, WAV, FLAC, AC3, OGG, AAC, APE, WMA, MKA, M4A, AIFF, AU, etc. What may be more startling are its adjustable parameters, such as channel, codec, bit rate and sample rate.
Most of all, you should count yourself lucky because you have the will to customize the audio to your liking due to the software's editing tools, like trim, add sound effect, etc. To improve the efficiency, it further shows no problem to conduct batch conversion for kinds of multimedia files.
Pros:
Support multi-track and multi-subtitle multimedia files
Stand out with lossless 60X high-speed mode to convert
Have inbuilt audio player and editor to better control
More options to convert videos, DVDs and Live Photos
Cons: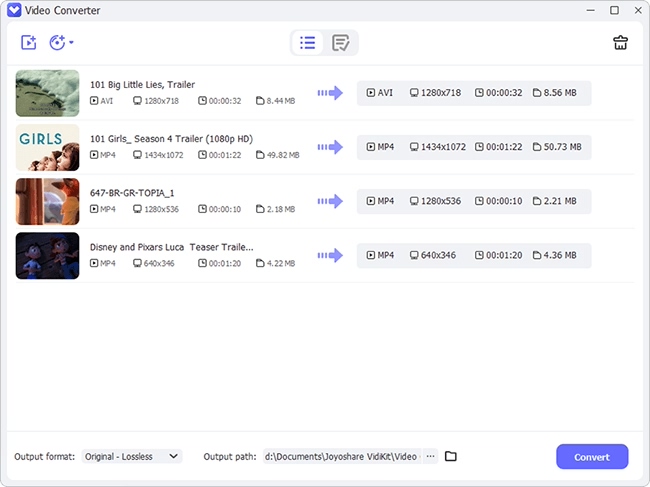 2. Freemake Audio Converter
This is among the easiest video converter available in the market. It functions through the user choosing their preferred file & output and clicking on the proceed button to initiate the conversion. Despite the fact that this software is an audio converter free download, it supports 50 file formats and has capability to make audio video to MP3 conversion to any gadgets, like iPhone, Samsung Galaxy, Nokia, Walkman, Huawei, Xiaomi, etc. However, some users have risen concerned about its speed and installation of extra programs during the setup.
Pros:
Easy to use interface
Extract audio from video quickly
Support importation of various file formats
Cons:
Installation of additional programs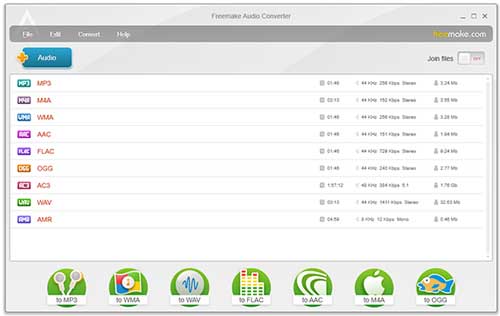 3. VSDC Free Audio Converter
If you like unique things, then VSDC Free Audio Converter is specially designed for you. Unlike the rest, this best audio free converter does not have unnecessary buttons, which makes it the simplest of all. You only need to load your preferred audio files and click on the download option. You can either choose the URL or the name of the song. There is no doubt that the speed of the conversion will leave you amazed.
Pros:
Great conversion speed
Simplest interface
Allow editing of file information
Cons:
Can install unnecessary files during set up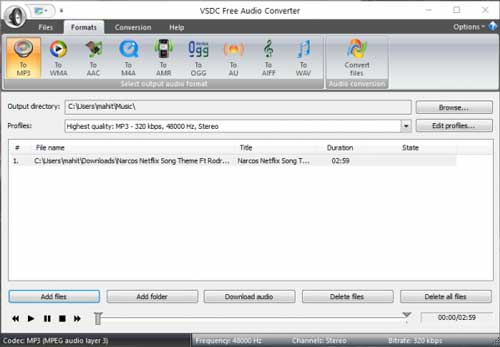 4. Any Audio Converter
Listing fourth in our review is the Any Audio Converter. The software ranks highly because of its ability to support many input formats. With regards to the operating system, any audio converter supports work well with Windows 7, 8, 10, XP, and Vista. Do not worry about navigating through this application as it has an easy to use interface. The software equally supports merging of videos.
Pros:
Easy to use
Merge video files
Allow effects addition before conversion
Cons:
Request for AVC Pro buying after download
Try to install extra programs during setup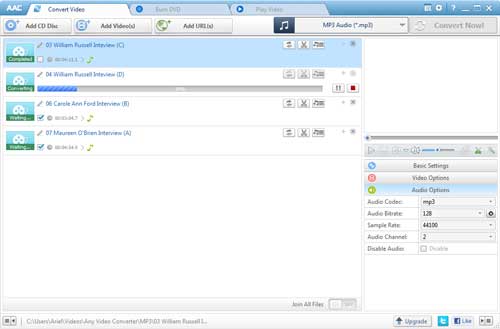 5. Hamster Free Audio Converter
Another free audio file converter you will love is Hamster Free Audio Converter. It allows the importation and exportation of more than eleven audio formats. For the Window users, this application allows both the conversion and merging of files into one. To operate this application, you just have to choose the format that is compatible with your machine and the location where you want it saved.
Pros:
Simple to operate
Convert bulk audio files
Allow merging in the case of Window users
Cons:
Only support Windows 7 and older Windows versions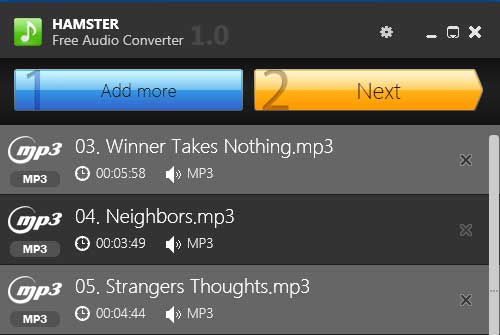 6. Switch Audio Converter
You will agree more that when it comes to audio conversion, most users become concerned with speed. If you are one of these users, then consider settling for Switch Audio Converter. Not only is this audio converter free software fast, it also details a batch converter that handles numerous data without you having to do the monitoring. It supports an estimated 40 formats for both Mac and Windows Operating System.
Pros:
Quick in audio conversion
Support numerous formats
Allow recording of streaming audios
Have a batch processing feature
Cons:
Interface appears outdated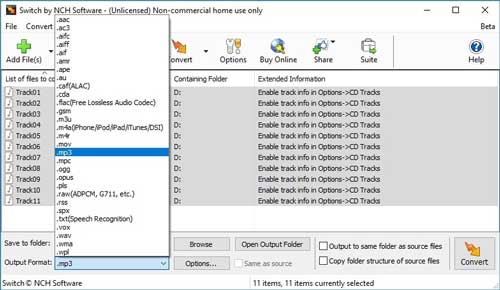 7. Online UniConverter (Media.io)
If none of the options above works great for you, consider using Online UniConverter. This is not an application for all devices but for the Mac and Windows users. The best part about this software is that it allows the addition of local movie files, and one the converted video is complete, a link is provided for easier access. Besides the link which is easy to access, the site is also easy to use. However, the speed on this software is dependent on the user's internet connection.
Pros:
Support a variety of formats
Simple to use
Addition of local video files and URL
Cons: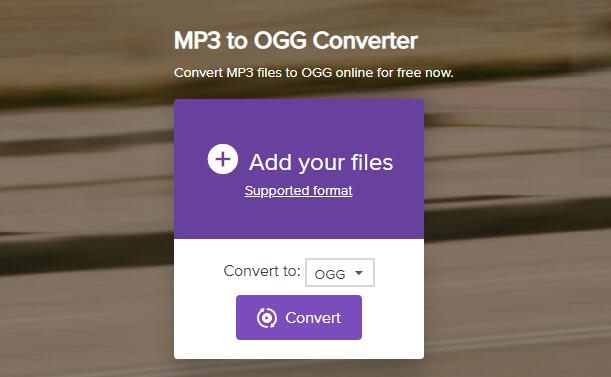 8. DVDVideoSoftware Free Audio Converter
Similar to most audio converters reviewed in this section, DVDVideoSoftware Free Audio Converter has an interface that is not complicated to understand and use. The freeware audio converter supports formats including but not limited to WMV, AVI, FLV, and MAV. The best part is that this software gives the users the freedom to choose the type of quality they want for their audio. On the flip side, the application does not support operation across all operating systems but operation in Windows, 7, 8, 10, XP SPA, and Vista.
Pros:
Vary quality audio options
Support numerous file formats
Ad-free and spyware-free
Cons:
Operate on limited devices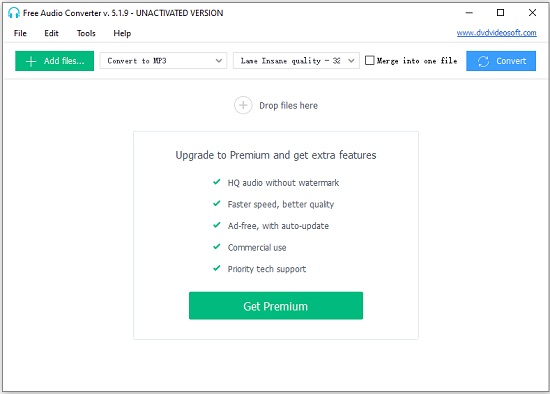 9. MediaHuman Audio Converter
Are you a Windows or Mac user and are looking for an audio converter freeware that is flexible, efficient and easy to use, why not opt for MediaHuman Audio Converter? It has a simple conversion process, which entails clicking and dragging your audio file, releasing it on the software before you select your output format, and click convert. The software also supports numerous inputs and output formats.
Pros:
Simple to integrate the interface
Support many file formats
Auto-import audios into iTunes after conversion
Cons: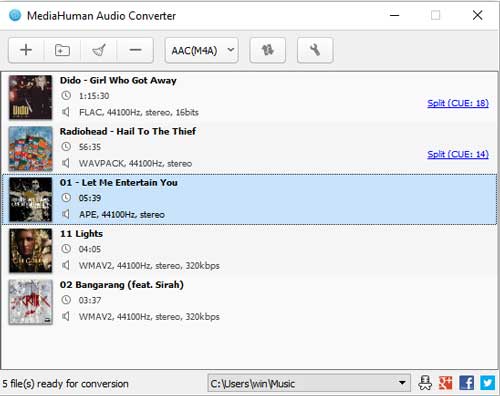 Conclusion
All the converters explained above rank in one way or another as the best free audio converter. Nonetheless, not all may serve your needs because some are strictly for Windows users, and some are for Mac and Windows users. The best thing to do to ensure you have the best pick is choosing software in relation to your device and your specific likings.