The distribution of video has become the most rapid way to catch the eye in every field, whether it is education, daily life, work, or gaming. But in producing such a do-it-yourself video, a webcam is essential. This certainly allows your face and any physical and verbal interactions to be shown intuitively in the video. To quickly capture your highlights or candid moments, sometimes an online webcam recorder is what you actually look for. Don't know which one is suitable? Here we bring 10 top-notch web-based tools for you to instantly access and make appealing videos. Just read to the end until you can get a desired one.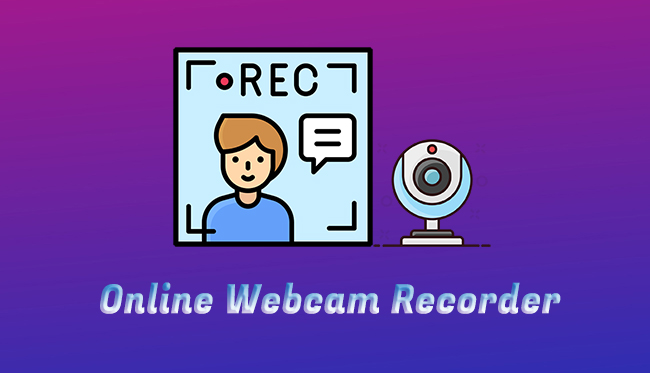 Part 1. 10 Best Online Webcam Recorder
1. Screen Capture
Screen Capture can make online screen recording with webcam, and at the same time, it captures audios from both microphone as well as computer system. There is no download requirement. You can immediately visit this online tool on popular browsers such as Chrome, Edge, Firefox and Opera. It saves videos in HD and offers huge storage space in the cloud allowing you to create as many webcam recordings as you want.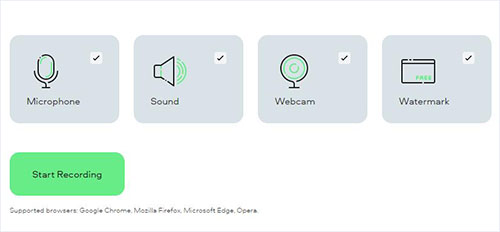 Pricing:

Free; $9.95 for monthly subscription; $39.95 for yearly subscription
Pros:

Work perfectly on any mainstream operating system
Record screen, specific window, browser tab, and audio
Quickly save webcam videos in HD
Con:

Recording affected by slow internet connectivity
Produce relatively large videos
Put default watermark to video in free trial version
2. Flixier
Another awesome webcam online recorder is Flixier. This is a professional tool used for screen, audio, and webcam recording. It helps you produce high-quality videos of all kinds by offering preset layouts for you to select, such as webcam only, screen only, split screen, webcam insert, etc. It is easy to record and handily post-process with built-in video editor. The video can be cut, cropped, resized, added with BGM, embedded with text, and more.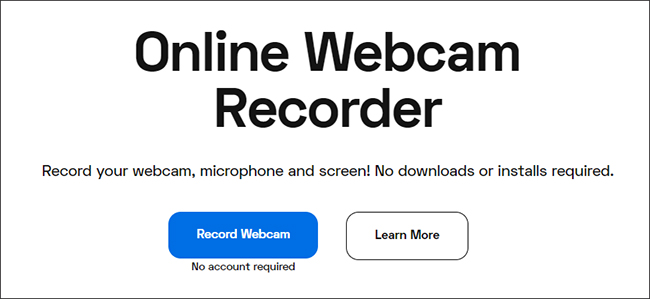 Pricing:

Free; $14 per month for Pro Plan; $30 per month for Business Plan
Pros:

Come with layout template to choose before recording
Edit webcam footages with built-in video editor
Output videos in standard aspect ratio for TikTok or YouTube Shorts
Cons:

Free version only allows 720p video output, 2GB cloud storage, and maximum 10 minutes of videos each month
3. ScreenApp
ScreenApp is designed with AI capabilities, helping summarize lengthy transcripts and take notes from videos. It can effectively record webcam only, screen only, or screen and webcam together. Also, it is you who can master the audio capture, and decide whether to get sounds from browser, microphone and system. The finished webcam video can be kept inn MKV format and shared to other social media fast.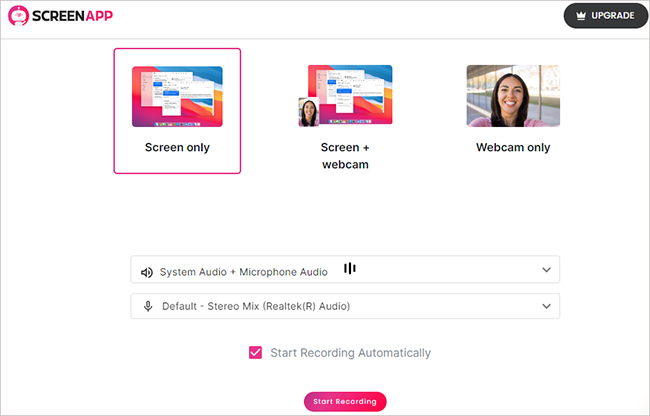 Pricing:

Free; $15 per month for Business Plan
Pros:

Can record sound from multiple sources
Convert spoken words into text for you
Can be used on any browser and any device
Cons:

Limited video editing features
Only support MKV and MP4 output formats
Free version for starters only provides 1-hour recording time, 5 recording requests and 3 downloads per month
4. Loom
Loom is a versatile tool that has ability to access your computer internal webcam and microphone. It supports video quality up to 720o in free version and 4K in premium version. There are many attractive features it offers for recording, including blur, virtual backgrounds, background noise suppression, custom recording dimensions, etc. Besides, it integrates well with other programs, enabling you to share your videos on Gmail, Slack and Notion among other platforms.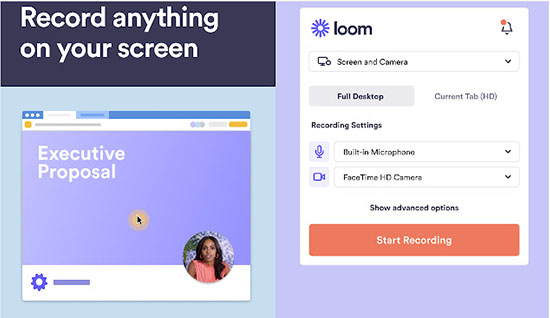 Pricing:

Free; $12.50 per month for Business Plan
Pros:

Produce high-definition videos
Offer many features for recording and video editing
Can record from webcam, screen and other apps
Cons:

The free version offers limited capabilities, like maximum 5-minute video, 25 videos/person
5. Media.io
Media.io is a free online webcam recorder that fully supports multiple recording modes: Screen & camera, Screen only, Camera only, Audio only. While recording content from your connected or built-in webcam, you can share system audio as well. The integrated video editing feature can furtherly help you add text, subtitles, transition, music and more to your videos.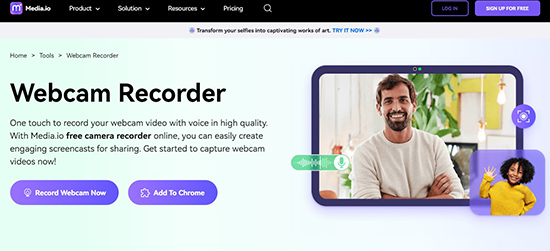 Pricing:

Free; $19.99 per month; $95.99 per year
Pros:

Make recording for not only webcam but also screen and audio
Save video recordings in 480p, 720p or 1080p
Combine recording and video editing into one
Cons:

Affected by your internet speeds
Limited features if you use a free plan, like 30-min recording length, export with watermark, etc.
6. Kapwing
Kapwing is a powerful free webcam recorder online that can be quite useful. Similar to other web-based tools, it can well support recording camera, screen, and audio. To make your video simple to share on YouTube, Instagram, TikTok, Meme, etc., it assists you in starting recording with a preset canvas. Then your completed recording file will be automatically loaded to its video editor for processing.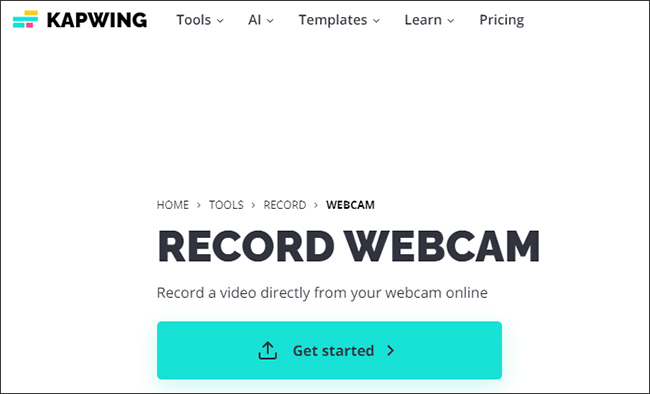 Pricing:

Free; $16 per month for Pro Plan
Pros:

Make recording and editing videos easy
Voice from microphone can be meanwhile taken into video
It is web-based and thus works with a wide range of devices
Cons:

The free version limits output video length to 4 minutes
Watermark will be embedded to video if you don't upgrade the plan
7. Vuzers
Vuzers (https://www.vuzers.com/features/webcam-recorder) is a simple webcam recording program with basic functions. It quickly captures your video online, ask you to add title and description, then display it soon on your website. If you are just a beginner with no tech skills, then it's good for you. There is no need to adjust any settings or editing, only coming with recording section.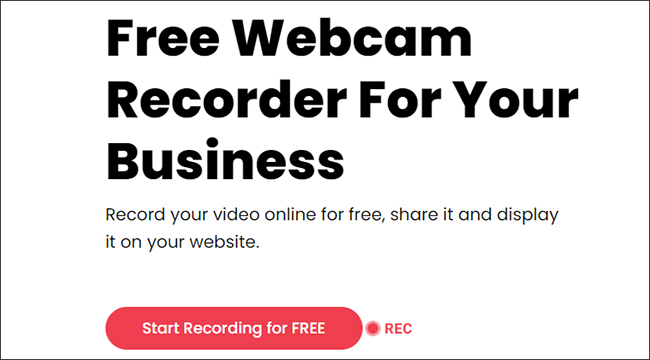 Pricing:

Free; $44 per month for Expert Plan; $99 per month for Elite Plan
Pros:

Record both webcam videos and audio
Easy to share videos with upload details
Cons:

Lack advanced video editing features
Only 2 minutes allowed for recording webcam
8. Webcamio
Webcamio (https://webcamio.com/) has a clear and simple interface, making it perfect for even beginners. It is capable of recording a video in WEBM as well as taking a snapchat in PNG. You can switch different filters to apply to your webcam video. The operation is quite easy and what you need to do is just record and download.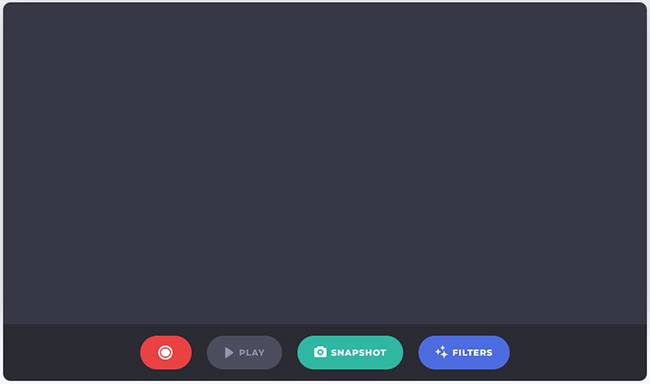 Pricing:

Free
Pros:

It is 100% free
Basic recording function for novices
Cons:

Not as reliable as premium tools
9. Webcam Test
Webcam Test (https://webcamtests.com/recorder) is a web-based tool that can be used to record videos from a wide range of sources such as the webcam and on different devices with a common browser. As long as you have a camera, no matter it's connected via USB, integrated to your device, or is wireless, you can create video with few clicks. The output formats can be MKV and WEBM in various codec.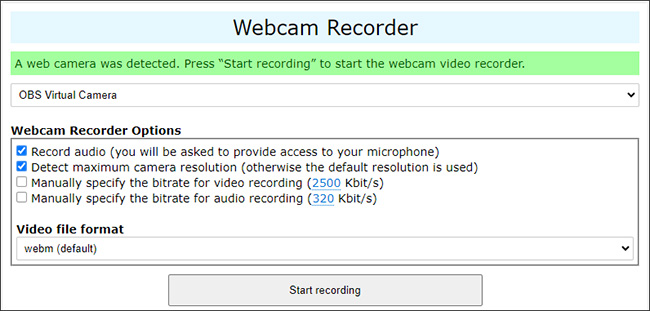 Pricing:

Free
Pros:

Support all types of camera connection
Free to record video from webcam with audio
Detect highest camera resolution to record
Cons:

With no advanced features
Full of ads on the operation screen
10. FlexClip
FlexClip is indeed a screen recorder and video editor worth considering. It is a web-based tool and thus can work on a wide range of devices. You can use it to record voice, screen and webcam. Whatever you make can be added to video editor for recreation, such as adding audio, overlays, photo, subtitles, background, and more.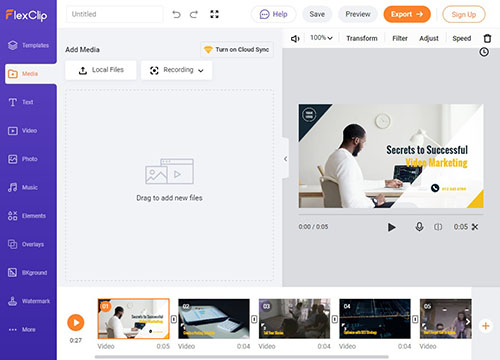 Pricing:

Free; $9.99 per month for Plus Plan; $19.99 per month for Business Plan
Pros:

Capture webcam with screen and audio
Edit recording files with various tools
Cons:

Free version only supports video length up to 10 minutes, 720 HD downloads, and maximum 12 projects
Part 2. Optimal Alternative to Record Webcam Videos - Joyoshare VidiKit
As you can see, online webcam recording tools often come with restrictions that tug at your feet, usually like limited recording length, default watermark, limited video outputs, partial allowed functions, etc. If you'd like to break the chains and create professional-level videos, then a powerful desktop webcam recorder called Joyoshare VidiKit is required. This great tool designed with many advanced features to help you make webcam videos, capture computer screen, record live games, grab specific windows and even get various audios. The video resolution it supports can be fairly high, reach to 1080p and 4K. Also, this software is stable, causing zero frame drops.
Key Features of Joyoshare VidiKit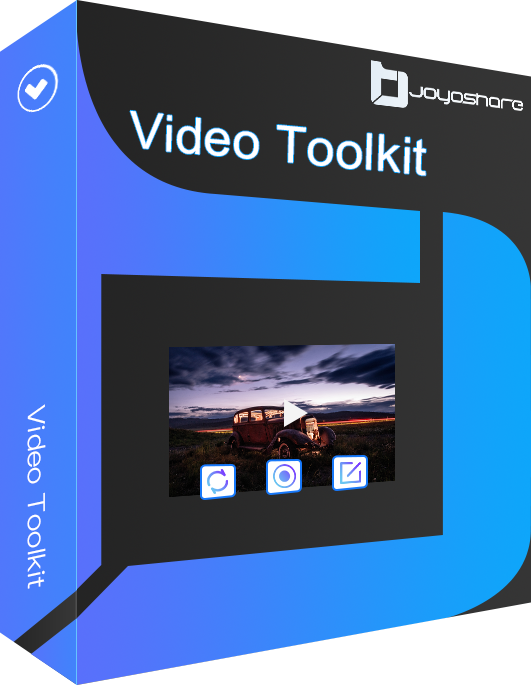 Unlimited recording time with auto-stop scheduler
Capture screen, webcam, video, audio and more together
Save whatever you record in super quality (4K 240fps)
Support output formats like YouTube, TikTok, Instagram, etc.
You can now download and install Joyoshare VidiKit on your computer to record videos from your webcam by following these steps.
Step 1

Initiate Webcam Recorder

Launch Joyoshare VidiKit and navigate to its main interface. You click and open "Webcam Recorder". This smart tool will identify all available cameras on your device and let you choose the one you plan to use. Here you can take a little time to complete both system audio and microphone sound settings.

Step 2

Customize Webcam Recording Settings

Go to "Preferences" and change settings such as resolution, frame rate, shape, and rotation for your target webcam. Then confirm others, like file output location, recording hotkeys, video format, and more. When done, click "OK" to save your changes.

Step 3

Record and Generate Webcam Video

Once you are ready to start recording your webcam video, simply hit the "REC" icon and start recording. When everything is finished, just click "Stop". This will end your recording and save your video in the History window.
Part 3. Conclusion
Webcam recording is now one of the leading ways people use to create short videos for both work and social media. In this article, we have highlighted the 10 best online webcam recorder that you can use to record high-definition videos. If you are looking for a premium tool that will allow you to create top-end professional videos then your best option is the Joyoshare VidiKit screen recorder. With this tool, you have all the features you need to create any kind of webcam video.