Since the start of covid-19 pandemic, many organizations ask employees to work remotely, which makes webcams important in the workplace. You can show your work, share your ideas with co-workers, and visually point out what needs to be changed via a webcam. Sometimes, in order to better review the points discussed in the meeting or to facilitate follow-up check, you will most likely need to record a webcam video. No doubts, you should have a tool, preferably a free webcam recorder. So, in this article, we will highlight some best software that you can use to fulfil your needs.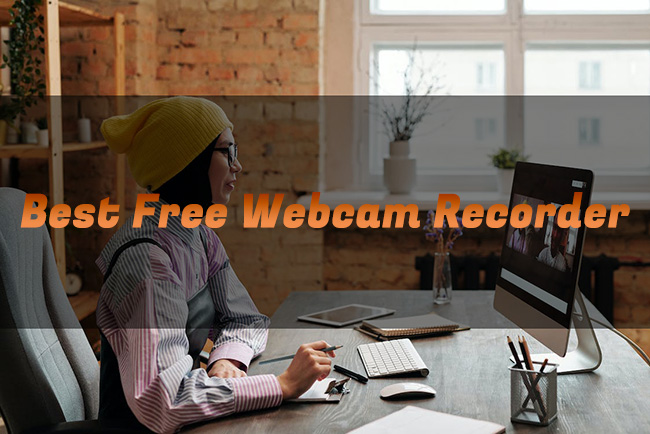 Part 1. Webcam Recorder with Free Trial: Joyoshare VidiKit
Joyoshare VidiKit is an awesome and easy-to-use premium webcam recorder with a free trial. It's a perfect choice if you want to use some high-end features such as video editing, video conversion, watermark removal, etc. for a short window of time without having to pay the high subscription fee. With this tool, you can capture game highlights, online meetings, streaming videos, online courses, one-on-one interviews, and more. Also, it's absolutely handy to record your audio and screen simultaneously.
Key Features of Joyoshare VidiKit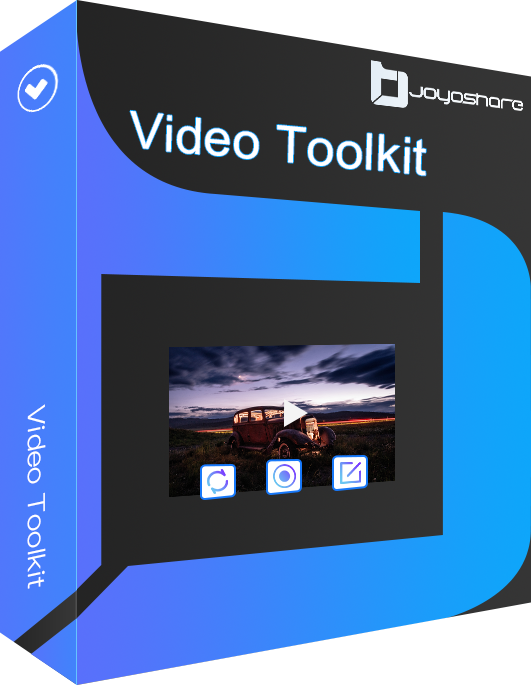 240fps webcam and game capture
Create videos in 4K and edit them in different aspects
Customize settings for camera, hotkeys, videos, snapshots, etc.
Support webcams of all kinds, no matter it's internal or plugged externally
You can first download the Joyoshare VidiKit program from the official website and install it on your computer. Note that the free trial version will put default watermark to your output video. If you actually mind it, you can register a license to remove this restriction.
Step 1

Enable Webcam Recorder

Launch Joyoshare VidiKit and navigate to its interface to open the "Webcam Recorder". This smart tool will scan your computer and detect all cameras on it. You can then select the camera you want to use under the list. Besides, check settings for your both system audio and microphone sound.

Step 2

Customize Webcam and Related Recording Settings

Click the "Preferences" icon at the right bottom and then customize the settings as you wish. You can decide how your webcam shapes and shows. Then personalize hotkeys, output format, parameters, and more. When done, click "OK" to save your preferences.

Step 3

Record Your Webcam Video

When you get ready to start recording, hit the "REC" icon. The tool capture everything from your webcam and grab sounds at the same time. When you finish recording, click "Stop" to end recording and save your video.
Part 2. Free Webcam Recording Software on Computer
1. ScreenRec (Windows & Mac & Linux)
ScreenRec is free software to record video from webcam. It is a fully productivity tool designed to help you not just record videos but also share them. Available on Linux, macOS and Windows operating systems, it is easy for you to capture your screen, audio and microphone. In addition, you can take screenshots, and highlight wherever you think important.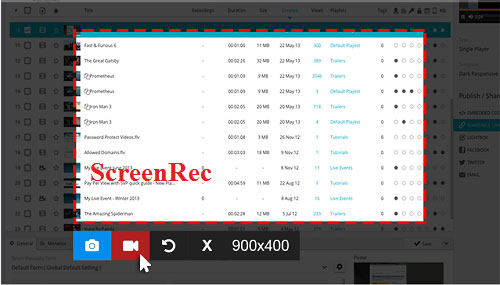 Pros:

Offer easy webcam recording
Videos recorded are easily sharable
Links are encrypted
Cons:

Users without an account have a 5-minute recording limit
Does not offer video editing capabilities
2. QuickTime Player (Mac)
QuickTime Player is a webcam recorder free on macOS operating system. It makes recording videos simple for individuals who use Mac computers. By default, QuickTime will connect to the built-in camera. If not, you can also plug an external camera to computer for it to detect. More convenient, you're able to connect your iPhone, iPad or iPod touch to Mac and capture what is ongoing from the connected device. It's feasible to adjust microphone and quality as well.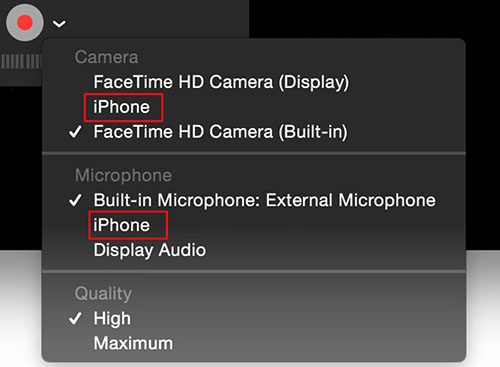 Pros:

It is free
Record high-quality videos
Allow for easy editing, and splitting of videos
Cons:

It cannot record internal system sound with screen recording
3. CamStudio (Windows)
CamStudio is available on Windows 10 operating systems. This free webcam capture software comes with many great features such as screen casting, video editing and screen annotations among many others. It permits you to easily record videos for work and for sharing on social media.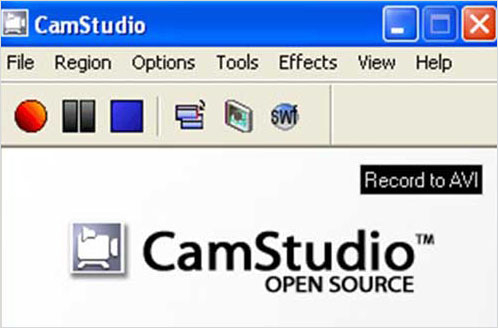 Pros:

Free open source
Set no recording time limit
Cons:

Only save video in AVI and SWF formats
The file size it outputs is usually large
4. Yawcam (Windows)
Yawcam (Yet Another WebCAM software) can be completed used for free on your Windows computer. It is a simple and easy-to-use program, fully support for multi-languages. There are many useful features it has, such as video streaming, motion detection, text and image overlays, snapshots, etc. You can use it without worrying out the operation.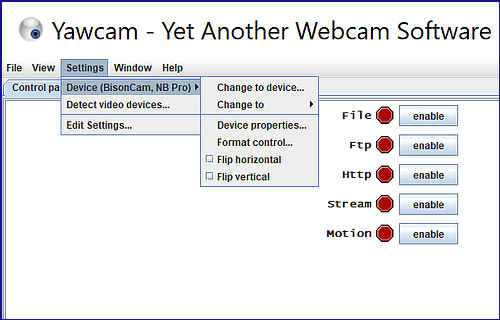 Pros:

Completely free
Offer many useful features while recording webcam
Cons:

The update can be slow
Not support the latest operating system
5. SplitCam (Windows & Mac)
SplitCam is also a free webcam recorder available for use on both Windows and Mac computers. It supports live streaming, making work easy and fast. You can stream on Livestream, Ustream, YouTube Live, and more. Take it easy. While you're recording video from webcam, there is "webcam busy" errors.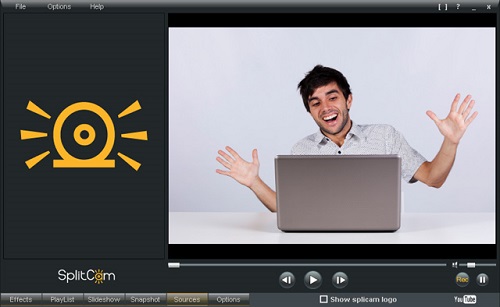 Pros:

It has a simple interface that makes it easy to use
Come with a virtual camera
It has a wide range of filters
Cons:

It does not link to social media platforms for easy video sharing
6. Kamoso (Linux)
If you are a Linux user then the best webcam recorder for you is Kamoso. It comes with all the drivers to make setting it up easy. You can use your camera to make videos for sharing and take pictures. There are no complicated features. If you are a novice, then it's suitable.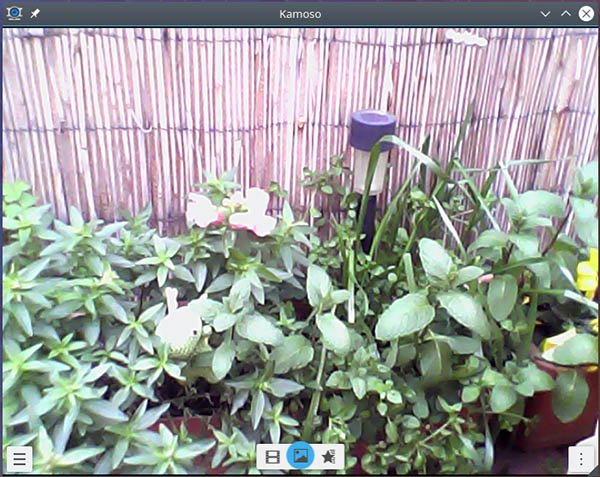 Pros:

Can record video from both internal and external webcams
It is integrated with all major social media platforms for easy sharing of videos
Have an awesome image gallery browser
Cons:

It is only available in the C++ language
Part 3. Free Online Webcam Recorder
1. Panopto Express
Panopto Express claims itself a free, easy, instant online screen and video recorder. It has compressed all the steps you need into two simple steps. It comes with great features that produce high-quality videos. You can fully use it to record videos from many different external sources. There is nothing for you to download and install. Quickly access this online webcam recorder and record without watermark.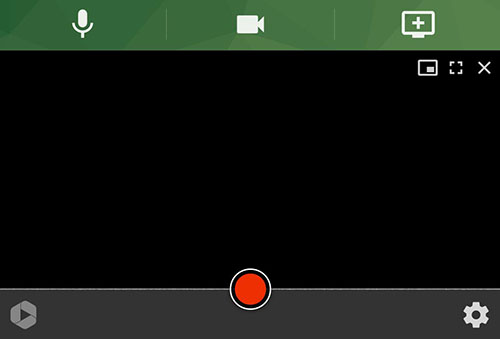 Pros:

Record video with webcam and audio together in Ultra HD
No user account required
Download captured video automatically for uploading to YouTube
Cons:

Does not offer advanced video editing features
2. Webcamio
This is another efficient online webcam recorder you should consider using. It can record both video and audio making it a perfect match for someone looking for an online solution. It can record from both internal and external sources thus a perfect tool for almost anyone. You can take snapshots and switch filters while creating webcam videos.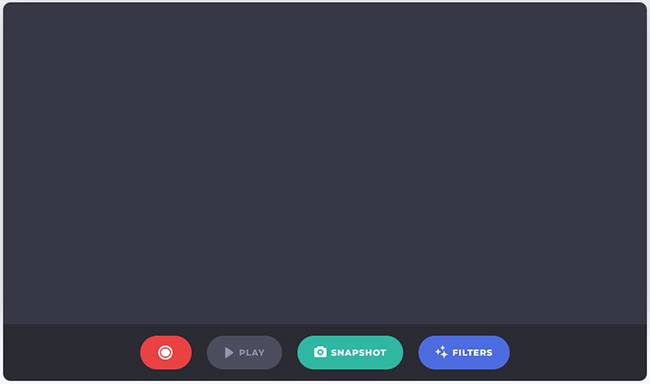 Pros:

Simple to use without recording skills requirements
Support snapshots and different filters
Cons:

Lack of advanced recording as well as editing features
3. Webcam Test
If you want a free online webcam recorder that works perfectly on Windows, Linux and macOS devices then Webcam Test can be a good choice. This free tool can record both videos and audio of any length. As an online tool, it works on any device be it a computer or a smartphone.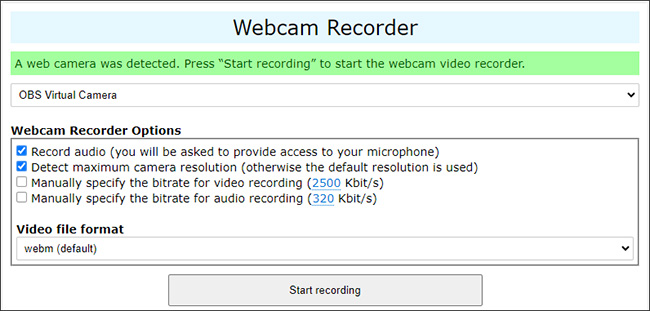 Pros:

It is 100% free
It allows for easy editing and conversion of the media created
Cons:

Does not work well with the tool and formats
Part 4. Conclusion
Webcam recorders play an important role in recording videos both for work and social events. Today many people use them on almost all platforms. In this article, we have looked at 10 of the best free webcam recorders you can use. If you want a premium tool with a free trial to record your videos via a webcam then consider using the VidiKit recorder. It is fast, easy to use and has all the features you need to create professional webcam videos.