The widely used video format is MP4, and a plethora of devices support the file extension. On the other side, the WAV is a file format intended for using Windows Media Player and systems. It is an uncompressed and RAW format. Nonetheless, you will find the need to extract the audio file from an MP4 video file and save it in the WAV extension. Extracting audio from MP4 is not an easy task, as you need a license or free software that handles the job. You can use this article to find the appropriate MP4 to WAV converter software that you can use for convenient conversion.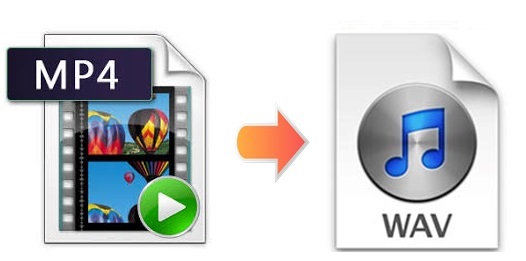 1. Joyoshare VidiKit (Recommended)
Joyoshare VidiKit (originated from Joyoshare Video Converter) is an all-in-one video editor and gives you complete control for conversion. Supporting over 150 formats, including MP4, WAV, FLAC, AVI, MKV, OGG, FLV, MPEG, WebM, ASF, SWF, etc. this software is able to convert videos and audio without losing any quality at 60X blazing-fast speed.
The MP4 to WAV file converter also features a plethora of options to enhance video according to the need. For instance, you can merge two videos of different file extensions, crop scenes, apply special effects, insert subtitles and watermarks, and use a split-screen. With lossless quality output technology, Joyoshare VidiKit is an excellent choice for MP4 to WAV conversion.
Pros:
Singly or batch convert files at 60x lightning-fast speed
Convert MP4 to WAV, MP3, FLAC, OGG, APE, AIFF, CAF, etc.
It has a built-in media player and advanced editing features
Convert over 150 video/audio formats without losing quality
Crop, merge, subtitle, watermark, cut, trim, rotate videos, etc.
Adjust video/audio codec, bitrate, frame rate, sample rate, etc.
All-in-one video recorder, video joiner, video compressor, etc.
Cons:
The trial version has limited features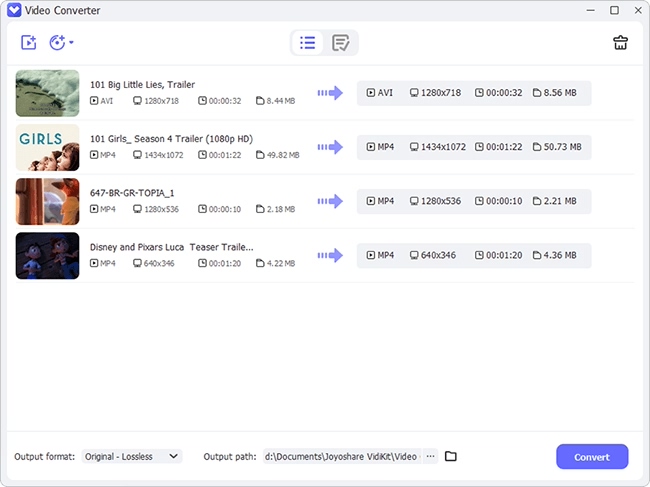 2. Vidmore Video Converter
Vidmore Video Converter is desktop software. The free MP4 to WAV converter helps you extract audio from a video file and save it in WAV format. The benefits of using the program are the robust mechanism and user interface. It is easy to use, and you do not need prior video editing experience to extract the audio file. In addition, it has all the features that you are expecting from professional video editing software.
Pros:
You can convert 4K videos in a single click
It retains the original audio and video quality
It works with a wide range of media formats
Cons:
Limitations in the trial version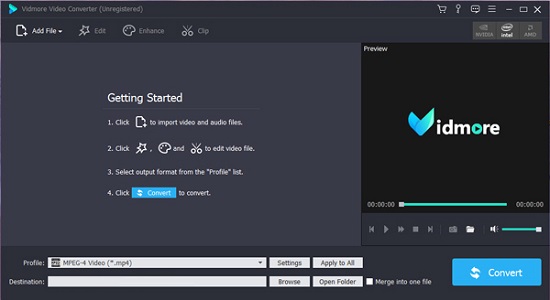 3. VLC
Apart from playing your favorite videos and audio, the VLC media player also acts as a converter. It can convert both audio and video from one format to another. The MP4 to WAV converter free software gives you complete control over the parameters. Therefore, you can maintain the original quality and change it according to the requirement.
Pros:
You can convert 4K videos without a license
It is an open-source program
It receives frequent updates to enhanced performance
It supports wide media formats
It supports Windows, Mac, and Linux
Cons:
It crashes while extracting audio
It does not maintain 4K quality after conversion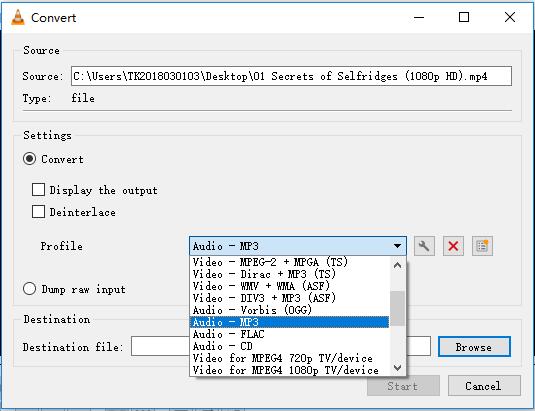 4. Zamzar
Are you looking for an online MP4 to WAV converter? Then, Zamzar is the answer. The entire process of adding files and extracting audio is a seamless activity. You will complete the extraction in three simple steps. Even as an online application, the program works effectively and at a faster rate. The files remain safe, as both the upload and download process through secure channels.
Pros:
It is a free online conversion tool
It processes a file at faster speeds
Cons:
Loss of Internet connection causes disruption
You cannot upload a single file of more than 150MB
You can pay and use it depending on the requirement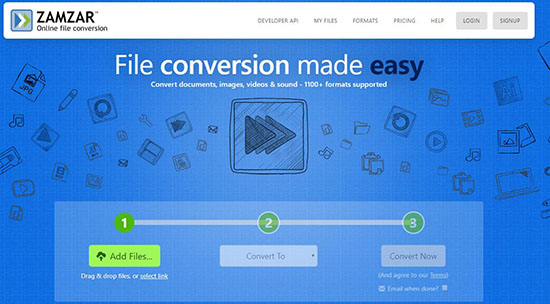 5. Any Video Converter Ultimate
It is one of the best MP4 to WAV video converter software in its class. Apart from converting an entire file, you also have the option to convert a specific segment or clipping in a video. You can upload and use any file format, as it supports every media file easily. Moreover, it comes with multi-threaded processing to speed up the conversion without quality loss.
Pros:
You can process many files as a batch
It has a simple and intuitive interface
It supports all the video formats
You can process a specific portion of the video
Cons:
Limitations to the trial version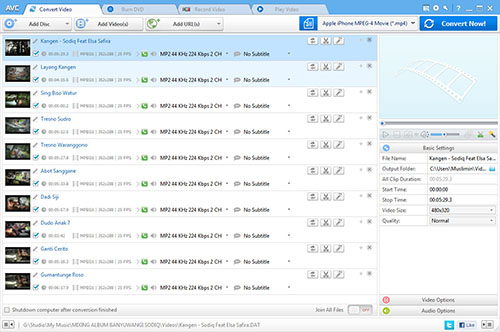 6. Wondershare UniConverter
Wondershare UniConverter is an MP4 to WAV file converter with plenty of features. The software is compatible with handling 4K videos and helps in extracting audio without trouble. It functions both on Mac and Windows and converts videos into different formats. You do not need experience in handling video editing to extract an audio file.
Pros:
Convert a 4k video into any file format
Edit 4K videos using the built-in presets and features
Download videos from YouTube
Cons:
You need a license for conversion, which is expensive
The converter is not available for purchase independently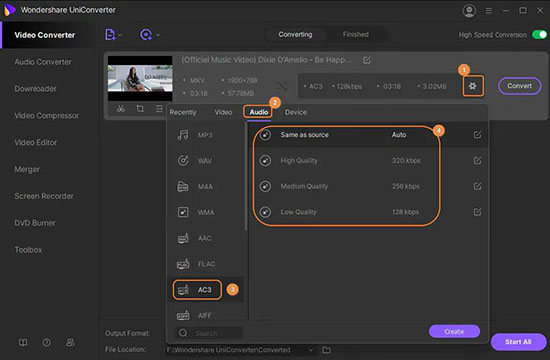 7. Windows Media Player
The MP4 to WAV video converter feature in Windows Media Player acts efficiently during the conversion process. The conversion does not have any complex steps and completes in a few simple steps. You can pick the file location for saving, and the Media Player starts converting the MP4 audio into WAV quickly. However, it is not the ideal converter for those who need additional options.
Pros:
It supports multiple video formats
The conversion process is simple
You can add information to the extracted audio file
Cons:
It does not have additional audio parameter settings
It is outdated software and fails to load videos at times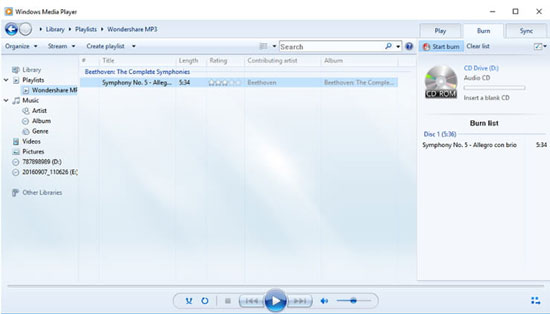 8. AnyMP4 Video Converter Ultimate
AnyMP4 Video Converter Ultimate is an excellent and straightforward MP4 to WAV file converter. The featured software helps you open any file, including DVDs, and perform the needed task, and you can enhance features and retain original video quality. There are over 500 formats to choose from, and conversion speeds reach 70x speeds.
Pros:
It is multi-platform software
You can use features to enhance the overall video quality
It comes with a built-in video editor for Non-linear editing
Need no video editing experience or a steep learning curve
Cons:
Require a subscription or one-time license to continue using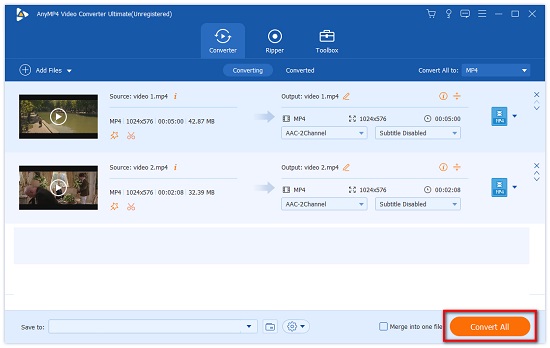 9. Movavi Video Converter
Movavi requires a license to convert. However, you have a seven-day trial to understand its functionality and features. The MP4 to WAV video converter is modern, clean, and supports 4K videos. There are a plethora of built-in presets to choose from, and you can make changes to the output format according to your need. You can buy it for Windows or Mac.
Pros:
It delivers high-quality output
It can convert at faster speeds
It has a modern and intuitive interface
There are no upsells and ads
Cons:
The pricing is expensive
It could have had more formatting options
The free trial has limitations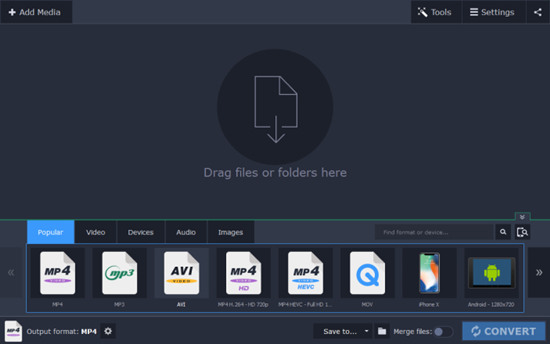 10. CloudConvert
CloudConvert online MP4 to WAV converter is an excellent tool for light and quick jobs. The online software is light and processes a file at faster speeds after uploading an MP4 file. You can convert it into WAV and other file formats according to the need. There is also the option to control the sound quality and volume. The platform carries both the upload and downloads through a secure connection to ensure anonymity and data security.
Pros:
It can handle over 200 formats
You can control the sound quality and volume
Cons:
Navigating through the website is tedious
Disconnection of the Internet poses many problems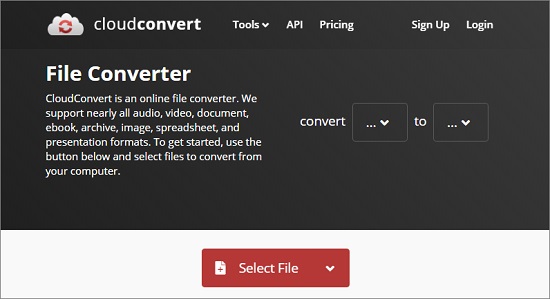 11. VideoProc
VideoProc free MP4 to WAV converter extracts the audio from a video file and saves it in WAV format. If you have several files to extract, opting for the paid service is beneficial, as there will be no intrusive ads. The interface is clean and navigating is simple. The software is capable of handling 4K videos.
Pros:
It converts at faster speeds
Do not hamper the original video or audio quality
There are no advertisements and upsells
It has special GoPro features
It includes a video recorder
Cons:
The free trial has limitations
The license is expensive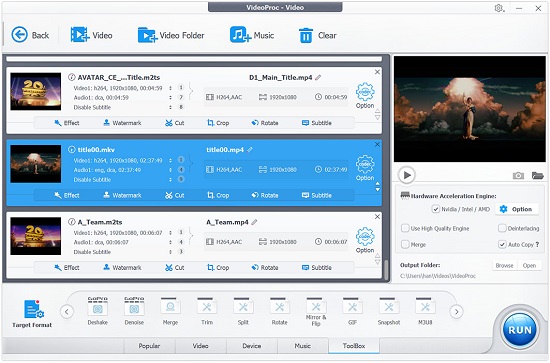 12. DivX Converter
Are you looking for MP4 to WAV converter free? If yes, then DivX Converter is the answer. It comes with decent conversion speed, selection of resolution, changing file formats, and more, along with 4K video editing. Unlike other free converters, the software comes with all the features. Likewise, you can purchase individual requirements depending on the need.
Pros:
The free version has decent features
It has a good conversion speed
You can convert it into a high-quality video
The paid version is inexpensive
It supports 4K video editing
Cons:
It has ads and upsells in the free version
It provokes you to install additional software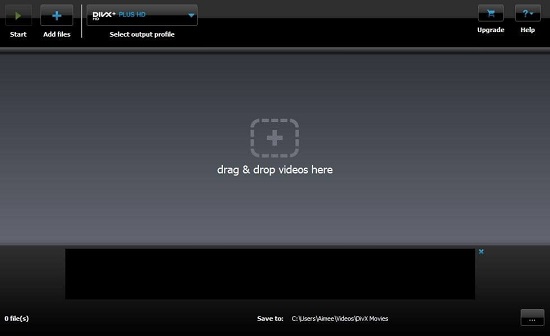 Conclusion
Although WAV is in RAW and uncompressed format, having the necessity of a file becomes essential in certain situations. It becomes more needed when operating on a Windows device. The other reason is the simplicity in the structure that allows playing the file on any device. Fortunately, in this article, you have come across different software that easily converts a file into WAV without losing the original quality. An MP4 to WAV file converter comes to your aid in extracting audio and providing you with options while saving it into WAV format. You can fully trust Joyoshare VidiKit (upgraded from Joyoshare Video Converter) to help you convert all videos and audio with no quality loss at 60X excellent speed. Anyway, bid goodbye to the unreliable and insufficient MP4 to WAV conversion processes by choosing the right program.