Watermarks are often used to protect images or documents against unauthorized copying. However, in some cases, watermarks can be annoying, especially if they obscure part of the image or document. Suppose you are making video content for your YouTube channel, and you decide to use Powtoon for your animations. After you create your video, you may notice that there is a watermark in the corner of the video. If you find yourself in this situation, you may be wondering how to remove Powtoon watermark. In this article, we will introduce you to some practical ways to erase the watermark from Powtoon.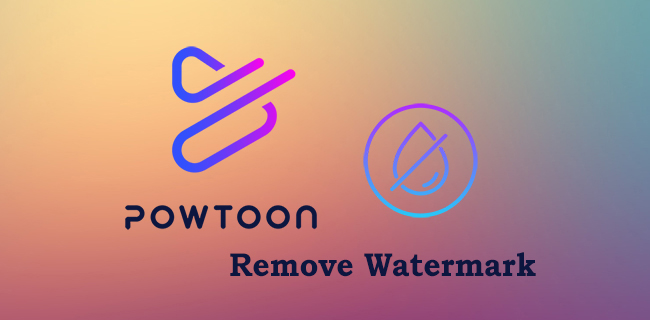 Part 1. Remove Powtoon Watermark with Official Paid Subscription Plan
Using the free Powtoon software to create videos for your channel will imprint watermarks on your video or image. Usually, watermarks will not only look unprofessional but will also make it challenging to market your brand. To remove the Powtoon watermark, you will need to upgrade your account to a paid plan. With a paid plan, you can download your videos without the watermark.
To access the premium version of the software, you need to select a plan that suits your needs, and luckily, Powtoon provides flexible subscription plans. For example, you can upgrade to Powtoon Pro for $240 per year or $89 per month. If you want unlimited premium exports to all content, it's possible to upgrade to Powtoon Pro+. Below is a quick guide on removing Powtoon watermark using Powtoon Pro version.
Step 1: Visit Powtoon Website
Open your browser and go to the Powtoon website. Hit the "Start Now" button and sign up for a Powtoon account. You can update your account by clicking the "Pricing" button in the upper right corner to make a premium version.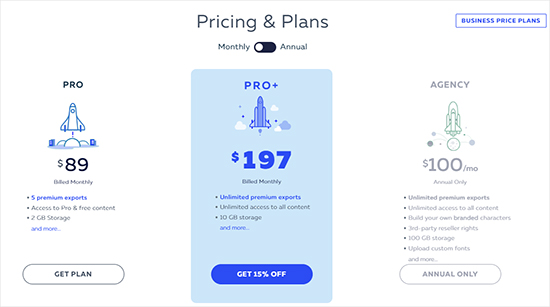 Step 2: Select a Video Category
After you subscribed to a premium Powtoon package, you can click "Create" and an interface will show video templates on your screen.
Step 3: Select the Template
From the available templates, select one template that you would like to use. To edit the template, hit the "Edit in Studio" button from the pop-up window.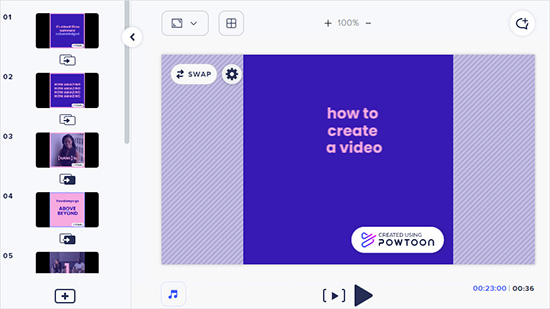 Step 4: Edit Content and Export Video
You can now start to edit the video for your channel. You can modify the texts, icons and more in the way you like. After editing, hit the "Export" button on the right corner, and under the details option, choose "Remove Watermarks" option. Finally, hit the "EXPORT POWTOON" button to save the watermark-free video on your device.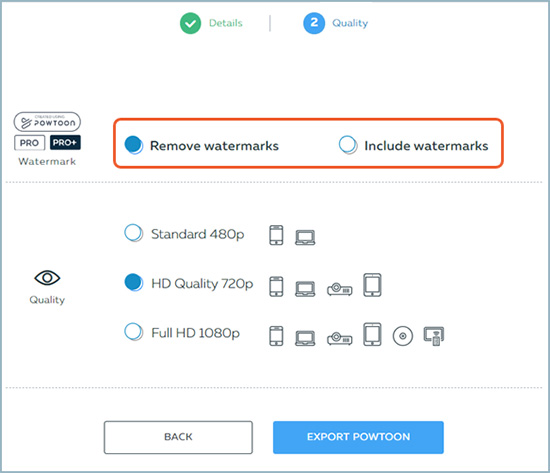 Part 2. Remove Powtoon Watermark with Professional Watermark Remover
Subscribing to Powtoon will set you back a high cost every year, which however, will only offer you limited premium exports. If you are not willing to remove watermark in that way, do not worry. Here, we will introduce you to Joyoshare VidiKit, a professional video-processing tool. With this tool, you can remove watermarks from videos generated by Powtoon without any quality loss. Also, you can erase multiple watermarks from one target video at once. It ideally supports batch removal, which means you can get rid of watermarks from numerous videos at the same time.
Key Features of Joyoshare VidiKit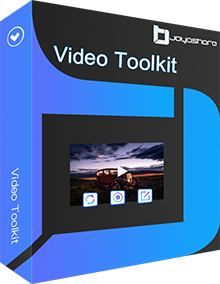 Erase multiple watermarks from one Powtoon video
Support lots of input and output formats
Allow for video editing, like record, converter, compress and more
Support batch processing to deal with many video files
Add watermarks to videos and images easily
Step 1

Add Powtoon Videos to Joyoshare VidiKit

Launch the Joyoshare VidiKit software and run "Watermark Wizard". Select "Remove watermark from video" function in the main window. Next, drag and drop the Powtoon video onto the program.

Step 2

Select Watermarks in Videos

Select one video and highlight the areas with the watermark on your video using your mouse. You can use the advanced option, hit the "Add" option to generate different video clips, and confirm the watermark location to quickly remove it.

Step 3

Output Powtoon Videos without Watermarks

After erasing the watermark, click the "Format" option and select your preferred format and quality presets. Finally, hit the "Output" button to export the Powtoon video without watermarks.
Part 3. FAQs about Powtoon Watermark Removing
1

What is Powtoon Edu branding?

If you subscribe to a Powtoon education plan, the Powtoons you export will have an embedded Powtoon branding, showing "POWTOON FOR EDU". The branding is often a watermark and an outro; neither can be removed.

2

How long is Powtoon free trial?

Usually, a Powtoon subscription starts with a 3-month trial period for new customers. Within this valid trial period, you can have access to all premium content and create what you want in Powtoon.

3

How to remove the logo from Powtoon presentations?

To remove logos from Powtoon presentation, you either need to upgrade to a premium version of the software or use alternative watermark remover software like our mentioned Joyoshare VidiKit.
Conclusion:
That's it! You now know how to remove Powtoon watermark. If you use a free software version, you will need to pay for the premium version of the software. Without upgrading to the premium account, you can alternatively use Joyoshare VidiKit. It's a professional Powtoon watermark remover that can help remove watermarks from your videos and images without any quality loss. No matter which method you finally select, the most important thing is that the video you create in Powtoon meets your expectations without watermark.