Q:"I used PowerDirector to edit my videos, but there's a watermark on the output. How do I remove it and save my video without the watermark?"
When creating a video project for your YouTube channel or for a vlog, you may want to create something more professional using a video editing software like PowerDirector. PowerDirector is a pretty popular program with excellent features that can help you create great videos. However, one downside is that there is a watermark on all videos edited with the free version of the app. This is not something you want on your final video. So, in this article, we will show you how to remove PowerDirector watermark from your Android device and your PC.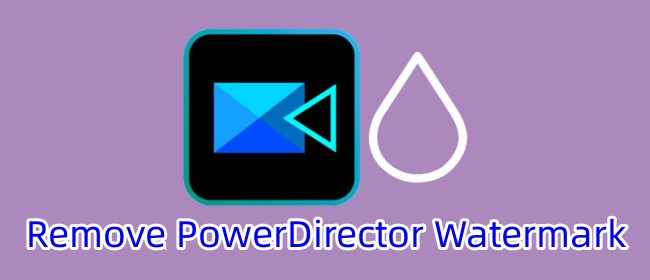 Part 1. Remove PowerDirector Watermark on Android
Possibly after editing your video on PowerDirector app, you realized there is no way you will post the video with the watermark on it. Here an Android phone could be of great help, but first, you need an app that can remove the watermark. This section will feature two solid options that you can employ to erase the PowerDirector watermark.
Option 1. Video Eraser, Remove Watermark
Video Eraser is a top-rated video editing app on the Google Play Store with millions of downloads. The app is known for its simple interface, which makes it very easy for everyone. Besides removing the watermark from video and image, you can customize the watermark using this app and do more things like cropping video size, capturing video, etc.

Step 1. Start the Video Eraser app on your Android phone and import the video that you want to remove the watermark.
Step 2. Select "Remove Watermark" from the image once the video is imported.
Step 3. Use the blue box to highlight the video area with the watermark.
Step 4. Click "Done" to remove the watermark. You can now share or save the video.
Option 2. Purchase PowerDirector Premium
Always using a free version of any app has some consequences; for PowerDirector, one is the watermark on videos. If you want to remove the watermark, you can purchase the premium version, which does not have any watermarks. The price for the premium version can be different in a subscription mode. There are also other flexible payment plans for new users and upgrade users.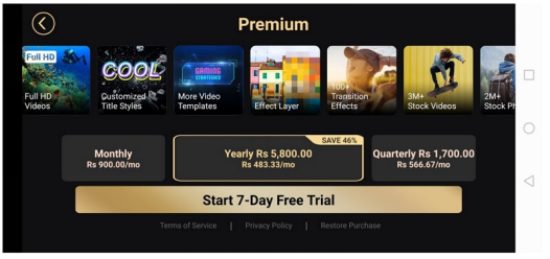 Step 1. Launch the PowerDirector app on your Android phone.
Step 2. Create a video project with your premium version and import the video.
Step 3. Make the video edits you want and export the final output without the watermark.
Part 2. Remove Watermark from PowerDirector on PC
Even though smartphones are powerful these days, PCs are still the best platform when it comes to video editing. This is because PCs have more power and storage, which is necessary for demanding video editing tasks. If you want to remove the PowerDirector watermark from your PC, we will show you how to do it using three methods.
Option 1. CyberLink PowerDirector 17
CyberLink PowerDirector is Hollywood-grade video editing software that is used by professionals all over the world. The software has some remarkable features, making it one of the best video editing software in the market. It is the latest PowerDirector 17 software version and comes with a glitch that exports video without watermark. This means you can save any video file with no watermark, including the PowerDirector watermark.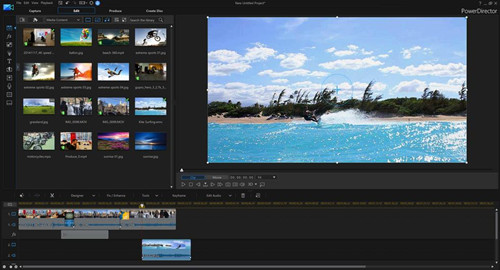 Step 1. Download and install the CyberLink PowerDirector 17 on your computer.
Step 2. Launch it and then drag and drop your video on the app interface.
Step 3. After adding the video, right-click on the left side and select "Enable selected track only" → "Produce" at the top of the interface.
Step 4. Select your desired format and destination folder and then export the video.
Step 5. Find the video on your PC and play it. The video will play without PowerDirector watermark.
Option 2. Purchase PowerDirector
The free version of PowerDirector puts a watermark on all edited videos. It is an inconvenience that can be solved by purchasing the premium version. Usually, the premium version is available on flexible monthly or annual subscriptions. It will remove the watermark from all your future projects. Also, the premium version comes with more versatile features that can take your video editing to the next level.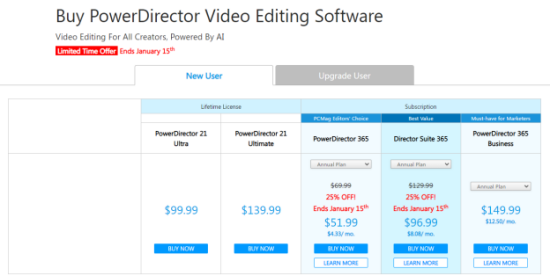 Step 1. Find the PowerDirector Purchasing Options page. Here, you will see several package options.
Step 2. Click the "Buy" option on your desired plan.
Step 3. Complete the purchase, and you can enjoy watermark-free videos.
Option 3. Joyoshare VidiKit - Watermark Wizard
Our last and most recommended option is removing the watermark using Joyoshare VidiKit. This professional video editing tool can easily remove watermarks, logos, date and time stamps from your videos. It is also easy to use and requires no prior video editing experience. It's an all-around top video watermark remover with additional features. The software supports many video file formats, including MP4, AVI, MOV, and MKV, among others. It also has a batch-processing feature that allows you to simultaneously remove watermarks from multiple videos.
In addition, Joyoshare VidiKit offers preset and custom settings to give you more control over your video. You can also use it to add watermarks to your videos instead of removing them. The app is available for both Windows and Mac operating systems.
Key Features of Joyoshare VidiKit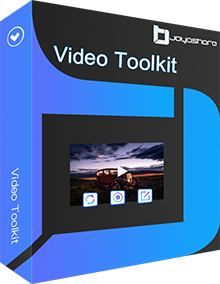 Remove moving watermarks from videos easily and efficiently
Get rid of watermark from images using different selection tools
Support lots of video and image formats
Add customized watermark in either image or text style to videos
Step 1

Launch and Add Video on Joyoshare VidiKit

Start the software and hit "Watermark Wizard" then "Remove watermark from video". You can drag and drop your PowerDirector video onto the interface. Or use the "+Add Files" to import the video.

Step 2

Select Watermarks in Videos

Highlight the watermark area by using your mouse and hit "Apply" to remove the watermark. You can use advanced mode to split your video into many segments and mark multiple watermark to remove at the same time.

Step 3

Output Videos without Watermarks

Check to confirm if the watermark has been removed. Click the "Format" button and select your preferred output video format. Finally, click on "Output" to export the video to your computer.
Part 3. FAQs about PowerDirector Watermark Removing
Q1: Is PowerDirector free without watermark?
No, the free version of PowerDirector comes with a watermark. However, you can remove the watermark by upgrading to the paid version or using one of the methods described in this article.
Q2: Is PowerDirector free to use?
Yes, you can use the free trial version, which however, comes with a watermark as well as limit video editing functions.
Q3: How do I remove watermark from PowerDirector for free?
To remove watermark from PowerDirector for free, you need to use the software glitch on PowerDirector 17 or try some online free watermark remover in the way you like.
Conclusion:
Using any of the methods above, you can remove PowerDirector watermark from your videos with ease. If you cannot afford PowerDirector with high payment, we recommend using Joyoshare VidiKit as it is super easy to use and has additional features. The software also supports batch processing which means you can remove watermarks from multiple videos at the same time.