Goose Goose Duck game is no stranger to the subscribers of gaming channels. It is a recent hit, and you can see a crowd of game players, streamers, even celebrities cluster around it. The videos about this game expand on various platforms, such as YouTube and Twitch. Do you want to share this game on social platforms? Are you interested in posting this game video on your own channel as a commentator? That's pretty easy to be true. This post will provide you with the easiest solutions on how to record Goose Goose Duck game.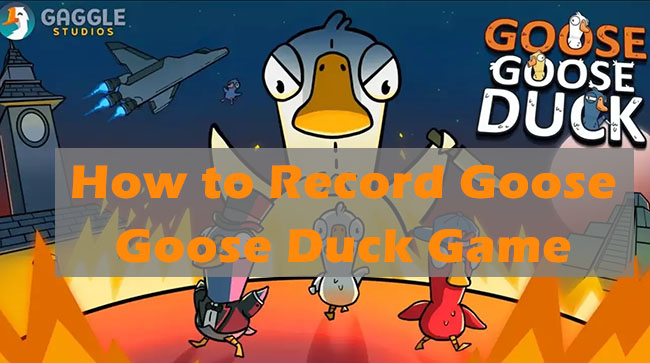 Part 1: What Is Goose Goose Duck?
Goose Goose Duck game is an online social deduction game. It becomes one of the most popular games on Steam after a sudden rise in 2022. Just like the name implies, the images in this game are geese and ducks. If you are a goose while playing, you need to figure out the traitor duck before it murders other members. On the contrary, you are required to weed out as many geese as possible as a duck and complete other tasks. This game offers 5+ maps and game modes and you can have a great gaming experience with your friends.
Part 2: Best Ways to Record Goose Goose Duck Game
Goose Goose Duck doesn't support recording, which means you are unlikely to record the gameplay in a direct way. Here we'd like to introduce two convenient ways to easily capture this game for you.
2.1 Joyoshare VidiKit [Windows & Mac]
As one of the best game recorders, Joyoshare VidiKit can record all gameplay in 1080p/4K at 60 FPS, enabling you to capture every minute detail of the game in high quality. Also, you won't experience any lag while recording. Joyoshare VidiKit boats a feature that allows you to record all screen activities with no time limit. You can record the whole gaming process and edit the video to skip unwanted parts after recording. You can easily grab the audio from the system and microphone on this recorder too. This is quite useful for those who want to narrate the game or record for tutorials. With it, you can save your recordings in any format and use them for multiple purposes.
Key Features of Joyoshare VidiKit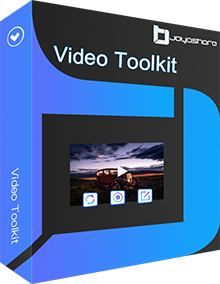 Record Goose Goose Duck game with high quality
Support custom recording, schedule recording, audio recording, etc.
Capture all screen movements without time limitations and watermark
Cut in-game highlights for saving in any format
Step 1

Download Joyoshare VidiKit and Goose Goose Duck

After installing both the recording software and the game on your computer, you can open Joyoshare VidiKit. In the left menu bar, choose Record and then Screen Recorder. A new screen recording window would show up.

Step 2

Select Capturing Area and Audio Source

You are free to designate the area for recording the game. Click the + icon and a recording frame will appear on your screen. Drag the border to select the area you want. Then you can move your mouse to the System Audio and Microphone icon to determine your audio option. The volume slider can be adjusted easily and you can choose a different microphone source.

Step 3

Customize Recording Settings

You can click Options in the right corner to customize more advanced recording settings to suit your requirements. You can pick whether format to record in Format and set the relevant parameters. To produce high-quality gaming recordings, you can adjust the frame rate to 60fps. Also, you can select whether to show cursor in Cursor options.

Step 4

Start Capturing Goose Goose Duck

After completing all the preparation, you can focus on your game now. Once you start the game with your fellows, you can click REC button to begin recording. Joyoshare VidiKit will capture your game without interfering with your operation until you click the Stop button.

Step 5

Preview and Edit Game Videos

All your recording files can be seen in History section. You can preview them directly with the built-in media player of the software. It is also simple to edit your videos if you only want to keep the necessary parts. Just click Edit next to the video, and you can trim it in a new panel.
2.2 Xbox Game Bar [Windows 10 & 11]
Another recommended way to record this popular game is to use Xbox Game Bar. If you have a computer running Windows 10 and 11, it's a solid option to capture game clips without downloading third-party recording tools. Xbox Game Bar is an internal gaming overlay, allowing you to access various widgets while playing games. Besides, you can record gameplay at 60fps with no lag with this tool. Yet it can only be recorded for 4 hours each time and you are not able to select your recording area as you like.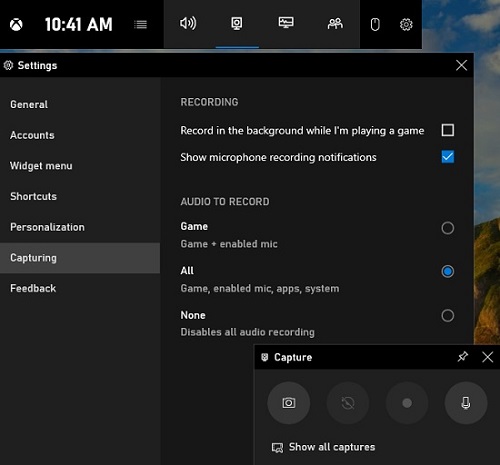 Step 1: When you are playing Goose Goose Duck, you can press Windows + G keys to open Game Bar.
Step 2: Locate Capture in the widget menu. Then a capturing window will pop up. Choose Start recording. If you want to choose audio to record, you can go to Settings → Capturing.
Step 3: When the game is over, you can click the Stop recording button. Find your game recordings by selecting See my captures.
Part 3. Conclusion
Now, you must know how to record Goose Goose Duck. To put it simply, you can use a professional game screen recorder to capture this hottest game no matter you are using Windows or Mac. Or you can easily record this game with built-in Xbox Game Bar if you have a computer running Windows 10 and 11. Then you can share your game clips freely with your friends, or post them on YouTube after editing. We think that'd be interesting.