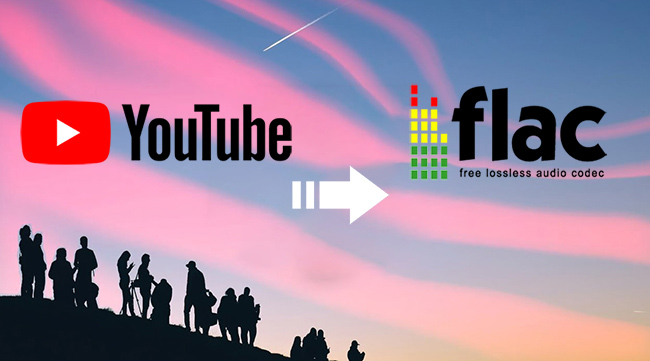 How to download and convert videos from YouTube to FLAC? And why do people want to do that? FLAC is now a widely-accepted format. Compared with other formats, such as MP3 or AAC, FLAC can provide better sound quality with a relatively small size. Therefore, many people want to download and convert YouTube music to FLAC so that they can enjoy the high-res music easily. However, Premium prevents people from downloading YouTube videos for free, not to mention converting them. Well, not anymore. As soon as you read through this short guide, you will know how to do it without paying for the Premium.
1. Why Do We Choose FLAC (Optional Knowledge about Formats)
To begin with, we are going to introduce the differences between different formats. This part is totally optional, which means skipping through it will not makes it harder to download or convert YouTube videos to FLAC. This is just a part you can read for fun or knowledge. Who knows? Maybe someday what you learn here will come in handy. If you decide to continue reading, you will see a comparison between FLAC and other generally accepted formats.
MP3: The most popular format with excellent compatibility. You can play MP3 on almost any device or any platform, and the size of it is small, which is good for saving space. The most critical drawback is its lossy sound quality.
ACC: Basically Apple version of MP3. It may sound a little better than MP3, but it is only compatible with iTunes and Apple music.
WAV: Excellent sound quality without compression, which means WAV files tend to be huge. Poor metadata support, including artist, album, and other information.
AIFF: Basically Apple version of WAV. Everything about it is the same as WAV, except for that AIFF provides better metadata.
FLAC: Lossless quality with almost half the size of WAV and good metadata support. If that's not perfect, and don't know what is.
2. Best YouTube to FLAC Converter and Downloader
Joyoshare Audio Recorder is a powerful music recorder and downloader. It can download and convert YouTube videos to FLAC and other 15 formats, including MP3, AAC, WAV, AIFF, AC3, ALAC, APE, AU, CAF, M4A, M4B, M4R, MKA, OGG, WMA. The high music quality of the original YouTube videos will be retained.
What makes the program stands out is its amazing customizable feature. You have the freedom to easily customize the tracks you download by trimming any unwanted segment and editing the sound equalizer and the ID3 tags. But you don't have to write the ID3 tags on your own. During the downloading process, Joyoshare Audio Recorder will automatically match the ID3 tags of the songs for you.
Key Features of Joyoshare Audio Recorder:
FLAC and other 15 formats available
Automatic identification of the ID3 tags
Built-in audio editor to customize the tracks
Download YouTube to FLAC with high sound quality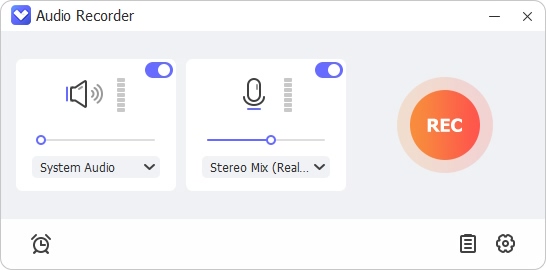 Step 1

Launch Joyoshare Audio Recorder and set the input source

Download and launch Joyoshare Audio Recorder. The main interface will pop out. Press beside the red "Start Recording" button, then select "system audio" to make the program record from the soundcard.

Step 2

Configure the output settings

Tap on , and the "Format" menu will pop out. Here you can set the format as FLAC. Optionally, you can also adjust the musical parameters on the menu. If you aren't sure how to adjust them, just select "High Quality" or "Small Size" in the "Preset" menu. Press the "OK" button to save the changes. Next, open the "Preferences" menu on the upper right corner of the main interface, and change the location where you want to save these songs.

Step 3

Download and convert YouTube videos to FLAC

Now, get the YouTube music video you want to download ready. Press the red "Start Recording" button in Joyoshare, switch back to YouTube, and play the video. The video will be captured and converted in real-time. By the time the video finishes, press the "Stop Recording" button in our program, and the recorded tracks will be saved to your computer.

Step 4

Edit the converted FLAC tracks

Click at the rear of each track to open the built-in editor. With this editor, you can cut out the unwanted parts, e.g. ads, in the tracks. You can also add special sound effects or change the sound equalizer to make it more enjoyable to listen to. The tags can also be edited however you like.
3. How to Convert YouTube to FLAC Online
If you just want to convert the YouTube video to FLAC and high quality is not a necessity for you, you might as well use a completely free online service to do the job. The online converter we are going to recommend is Youtube-to-Flac.com, and a tutorial to use it is enclosed below.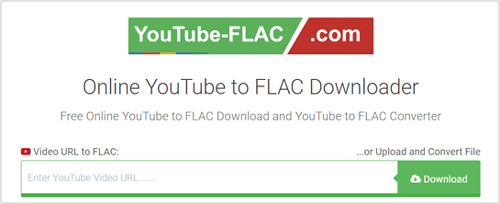 Step 1: Open the YouTube-to-FLAC.com on any web browser.
Step 2: Copy the link of the YouTube video and paste it to the YouTube-to-FLAC.com.
Step 3: Set FLAC as the output format and press the "Download" button.
Step 4: By the time the conversion finishes several minutes later, you will be able to download the file from the link that pops out.