Being a VoIP company, Nextiva put great efforts into cloud-based business phone service. A large number of people use Nextiva phones but are not aware of how to update Voicemail. Upgrading voicemail recording is essential to enhance your credibility, make you more competent, and inspire others to communicate who are listening to this. If you have not updated the voicemail greeting, it means you are likely to be outdated. But happily, there are various ways to update and record Voicemail on Nextiva. Here are the three essential tips that you can follow to quickly make it.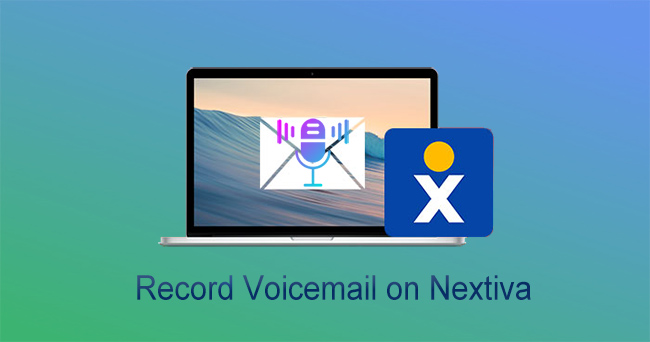 Part 1. Nextiva Record Voicemail Greeting on Nextiva Phone
With the Nextiva phone, it's quite easy to record voicemail. But you must set up a voicemail and record different voice greetings to be played based on the time of the day. Here are the few simple steps to record voicemail on Nextiva phone:
Step 1: Open your Nextiva phone to dial *86. Enter your voicemail PIN and press #.
Step 2: Choose Option 3 to change your Mailbox No Answer Greeting.
Step 3: Now, record your new message and press # when you are done with recording greetings on Nextiva. After this, you will listen to other menu options. Listen to your recording and update it until it is perfect.
Part 2. Record Voicemail Greeting with a Direct Phone Number
In case you don't have a Nextiva phone in your hand; still, you can record voicemail greetings with the help of a direct phone number. Here are the steps that you can follow to record voicemail on Nextiva phone using a direct phone number.
Step 1: Dial the Nextiva phone number and let it ring until your voicemail answers.
Step 2: Press * when greetings start to get access to your voice mailbox.
Step 3: Enter the voicemail PIN and press #.
Step 4: Choose option 3 to update your Mailbox No Answer Greeting.
Step 5: Press 1 if you want to record a new No Answer Greeting.
Step 6: Record your new message and press # when done with the greeting recording. To check the Greeting, you can call Nextiva phone numbers and listen to the new Greeting.
Part 3. How to Record Voicemail on Nextiva via Email
Email or Voicemail notifies the Nextiva users via email when they get a voicemail message. Usually, the voicemail recordings are stored in the .wav format. Here are the steps that you can follow to record a voicemail on Nextiva via Email:
Step 1: Go to the official Nextiva website and press Login to log into your account.
Step 2: Navigate to the Voice User Dashboard, click on the features option and then Voicemail and Notification, and click Voicemail.
Step 3: Now, you will notice two options: Send an attachment of the message or Alert Me of Voicemail. Send an attachment of the message option will send you both voicemail recordings and notifications. On the other hand, Alert Me on Voicemail will send a notification message to your mail.
Step 4: Press save for the confirmation.
Recommend: Best Voicemail Recorder and Audio Capture
Joyoshare VidiKit - Audio Recorder is able to record your voicemails, calls, streaming music and anything sound sources on computer. It ideally provides full support for nearly all mainstream audio formats, such as MP3, AAC, FLAC, WAV, AIFF, M4A, M4B, etc. You can preset the configuration and edit your voicemail by equalizing, trimming or adding sound effects. It well recognizes tag information for songs you capture and enables you to freely make changes for better management.
Key Features of Joyoshare VidiKit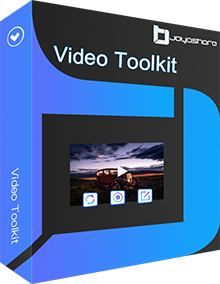 Capture audio from computer system and microphone
Record WAV, MP3, APE, MKA, AIFF and more easily
Support recording for voicemails, audio calls, VoIP, music, etc.
With equalizer, sound effects, audio trimmer for editing
Schedule to record and detect the silent for removal
Part 4: FAQs about Nextiva
Q1. How do I upload a recording to Nextiva?
Step 1: Navigate to Nextiva Voice Admin Dashboard, hover the mouse over Users → Manage Users.
Step 2: Hover over the User and hit the Pencil icon to the right.
Step 3: Press Greeting and enter a name for it, then choose file → Upload.
Q2. Is Nextiva free?
A: No, Nextiva is not completely free. You can experience a free trial pack for a month to review its functions. Nextiva's business communications services start from $18.95 per month for one User depending on the number and term length of a user.
Q3. How do I make a call flow on Nextiva?
Step 1: Go to the Admin home page, choose Communications → Phone Systems → Call flows → Create New Flow → Start from scratch. You can modify the name on the top right corner.
Step 2: Press Add action, and select one of the options from an announcement, phone menu, Transfer out, call flow, voice mail, users and teams, dial by name, and dial by extension.
Step 3: Continue this process until all the class flow branches reach an endpoint like a transfer out or voicemail box. Press on GoLive to enable the call flow.
Q4. How to change voicemail recording in Nextiva?
A: You can easily change the voicemail recording in Nextiva by either recording them via phone or uploading a new audio file.
Step 1: Go to the Admin Dashboard, click on users and then manage users.
Step 2: Press the pencil icon and click on the greetings → enter a name → Select file → Upload.
Step 3: Choose the new Greeting from Busy Greeting for Voicemail Greeting and then click on Save.
Summary
In this article, we have provided you with some essential tips that you can follow to record voicemail on Nextiva. Whether you want to record Nextiva voicemails and calls, or record voicemail greetings on Nextiva, these tips will surely help you. For any queries regarding the Nextiva recorder, you can drop a comment. We will get back to you soon once we receive your concern.