Q:"How do I download my own music from Bandcamp?" - From Quora
Bandcamp provides a great platform that brings the relations between musicians and listeners closer. As a listener, you can listen to music uploaded by musicians. As a musician, you are free to upload your music to Bandcamp to gradually build up your reputation. While streaming music is easy on Bandcamp, many users would wonder about how to download music from Bandcamp. This makes music management and offline listening very convenient. We will share some workable yet practial solutions now.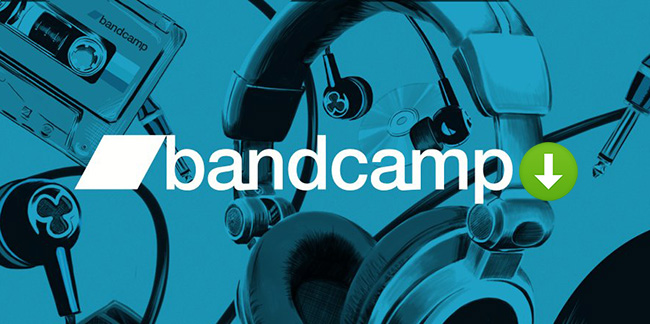 Part 1. Official Method to Download from Bandcamp
First of all, it should be made clear that most of the albums or songs on Bandcamp are supposed to be purchased before being downloaded. If you want to download music without payment, skip to the next part. There are 4 methods to download your purchased music from Bandcamp.
Method 1

Download Songs from Bandcamp from Collection

Sign in Bandcamp with your account, check your profile at the upper right corner, then simply choose your username from the pull-down list. After confirming the purchase of certain songs or albums, go the Collection page and you can see the purchased album there. Now click the "Download" link under each album or song to download.

Method 2

Download from Bandcamp after Checking Out in Confirmation Page

Right after you check out the order, you'll be led to the "Thank you" confirmation page. On the bottom right, you can see "MP3 V0". Just pick up the format you want from the dropdown menu, next press the link next to "Download" to begin downloading your music.

Method 3

Download Bandcamp MP3 from Purchase List

This way requires you to log in your Bandcamp account, go for Profile, and check "Purchases". Afterward, you can choose your "Download album" link, confirm format, and start the process by clicking "Download".

Method 4

Download in the E-mail

After the order is honored, Bandcamp will send you an email to inform you of the purchase. A download link is enclosed in the mail. You can check the email again to click on the download link for getting music saved.
Part 2. How to Download Music from Bandcamp
Since the official way requires payment for each song, we have to use some third-party software to "download" Bandcamp music for free. Joyoshare VidiKit - Audio Recorder is a capable music recorder and downloader. Basically, what we need to do is to record the streaming music from Bandcamp. Aside from recording from the sound card, this software can record from the microphone, the speaker or other devices on your computer. The recording can be saved in 16 formats, including MP3, AAC, AC3, AIFF, ALAC, APE, AU, CAF, FLAC, M4A, M4B, M4R, MKA, OGG, WAV, WMA. The built-in audio editor serves as a great tool to trim the music, adjust sound effects and ID3 tags. Besides, the ID3 tags will be automatically recognized during the recording, so that you don't have to type them on your own.
Key Features of Joyoshare VidiKit: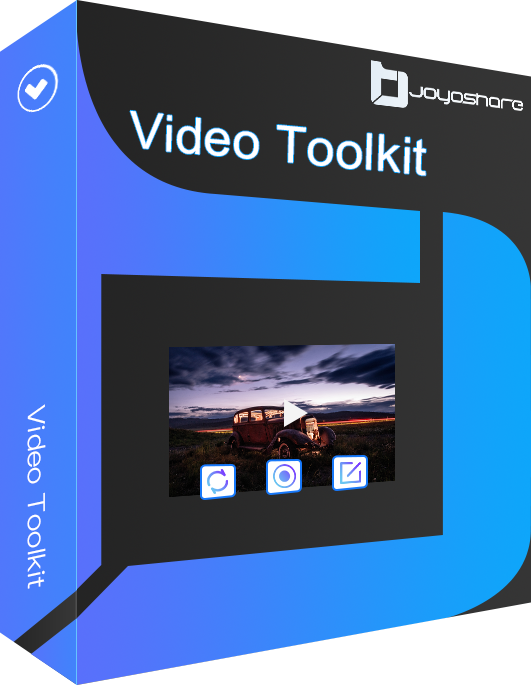 Record high-quality audio from different input sources
16 formats to choose for the output recordings
Built-in audio editor and audio equalizer
Automatic matching of the ID3 tags
Download from Scribd, SoundCloud, SoundClick, Bandcamp, etc.
Step 1

Launch Audio Recorder

Download and launch Joyoshare VidiKit on your computer, and its main interface will pop up on the screen. Find and access to Audio Record section. Then click on the input source icon beside the red "Start Recording" button and choose "system audio" as the input source.

Step 2

Adjust the output settings

Click the Format icon to open the format menu. Here you can change the format of the recordings. If you want, you can also configure the musical parameters, which includes codec, channel, bit rate and sample rate.

Next, open the Preferences menu on the upper right corner, where you can change the folder where the recordings will be saved. In addition, it is advisable to turn on the auto split function by ticking "Split Recordings Individually" and "Delete Recording Automatically" options.

Step 3

Begin recording music from Bandcamp

Now, open the Bandcamp music you want to download in the web browser, but don't play the music yet. Press the red "Start Recording" button and now start to play the music. The sound played by the browser will be captured by Joyoshare VidiKit in real-time. If you want to download an album, just leave the album playing from the first song to the last one. The software will automatically split the track. It is worth mentioning that the ID3 tags of the songs will be automatically matched by the software.

By the time all the Bandcamp music is downloaded, press the white Stop Recording button, and the recorded tracks will be saved in the folder you select earlier in the Preferences menu.

Step 4

Edit the recorded music

Last but not least, you can open the built-in editor by clicking the icon at the rear of each track. With this tool, you can drag the time sliders and trim out the unwanted parts in the tracks. You can also adjust special sound effects and the sound equalizer in it. The ID3 tags can also be edited.
Part 3. FAQs Related to Bandcamp Download Music:
As one of the major music platforms, Bandcamp certainly has a large user base. So there are many different questions that are being asked, and to help you out, we've selected some of the most popular ones here.
Q1: How to download music from Bandcamp on Android?
A: There is no doubt that you can download music from Bandcamp on your Android device. You should first use Bandcamp and stream your purchase via Android Auto or Chromecast. The official platform offers two available solutions to make it.
● Simple Solution to Download: Get the .zip file downloaded from Bandcamp, tap on the file to unzip, extract and open it. You can run Play Music to play the music you want.
● Complex Solution to Download: Download Bandcamp .zip file in the same way. Visit your Downloads folder to find and unzip it to the same location. Hereafter, move your unzipped music file to the Music filder on your Android device. Simply open Play Music for listening offline.
Q2: How to download Bandcamp music to iPhone?
A: Unluckily, direct downloading of music to iDevices such as your iPhone and iPad is not allowed by Apple. If you'd like to save and play your music on iPhone, you have to download Bandcamp purchased music first to your computer and then initiate file transfer to your iPhone device.
Q3: Are Bandcamp downloads MP3?
A: Yes. There are different format options that you can choose in the list when you download your Bandcamp music, including MP3 V0, MP3 320, FLAC, AAC, Ogg Vorbis, ALAC, WAV, and AIFF.
Q4: how to download music from Bandcamp for free?
A: To get your desired music downloaded from Bandcamp without charge, you can search dedicated online Bandcamp downloader or Chrome extension.
Conclusion:
Keeping important details in meetings is definitely one thing that most users care about. As a matter of fact, it's a stress-free thing to record Google Meet. Perhaps the biggest problem for us was the series of obstacles that occurred on the way to find recording button or download recorded files. Don't worry. If you happen to be suffering from such situation, you may want to check out the solutions we share in this article. Sometimes, especially when you need to record urgently but can't solve the issue you're facing, using alternatives, such as Joyoshare VidiKit, is a good option.