Factory resetting an iPhone involves wiping the data on the device so that it comes back to its factory default state. This can be for many reasons. For example, it is common to factory reset iPhones prior for reselling or redistribution. The process is not enjoyable since it involves total loss of data and due to unexpected problems, such as the iPhone being stuck on factory reset. This will not allow you to use your device or even restore data you have backed up prior the resetting process. This article will talk about several methods that can help you resolve the iPhone stuck on reset screen issue.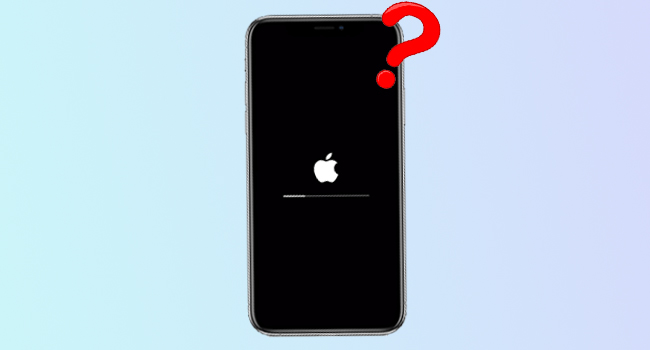 Way 1: Force Restart Your iPhone
If your screen goes black or gets stuck during factory reset, force restarting it should be the first thing to do. Force restarting does not lead to data loss, and you can follow the steps below to embark on the process of repairing iPhone factory reset stuck, depending on your iPhone model.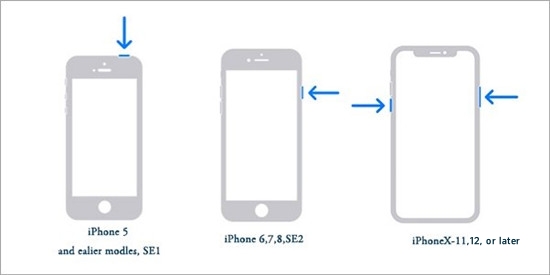 For iPhone 6 or earlier: Press and hold the home and power button simultaneously for ten seconds. Release the buttons when you see the Apple logo.
For iPhone 7 and iPhone 7 Plus: Press the volume and side buttons together for ten seconds until you see the Apple logo.
For iPhone 8 and above: Press and quickly release the volume up button. Do the same thing with the volume down button, then press and hold the side button till the Apple logo appears.
Way 2: Restore iPhone Using iTunes
If force restarting does not fix the Apple iPhone stuck on reset screen issue, you need to restore the device using iTunes. Ensure you have the latest iTunes and follow the procedure below on how to use iTunes to repair this problem.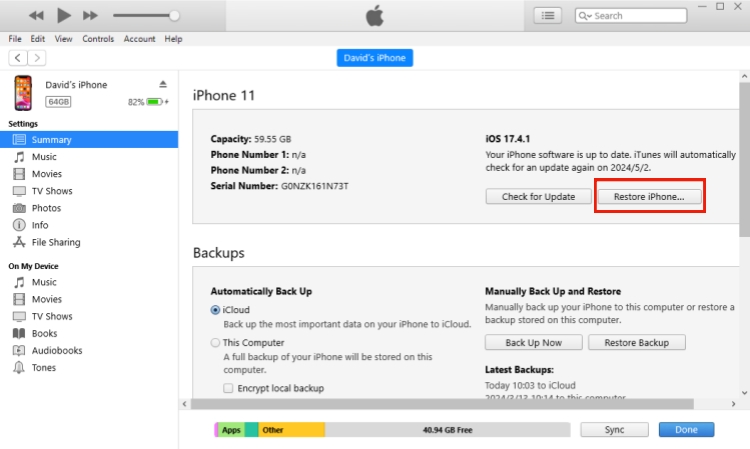 Step 1: Connect your iPhone to a computer. Launch iTunes.
Step 2: Force restart your iPhone, but wait till you see the "Connect to iTunes" screen.
Step 3: Click on Restore iPhone... when the Update or Restore option shows up.
Way 3: Put iPhone into DFU Mode
DFU (Device Firmware Update) mode allows your device to easily communicate with iTunes even if the iPhone's software is corrupted. Putting your iPhone into the DFU mode is like putting it in the recovery mode. However, there is only a little bit of difference. Ensure you have the latest iTunes and follow the steps below to resolve the iPhone stuck in reset mode.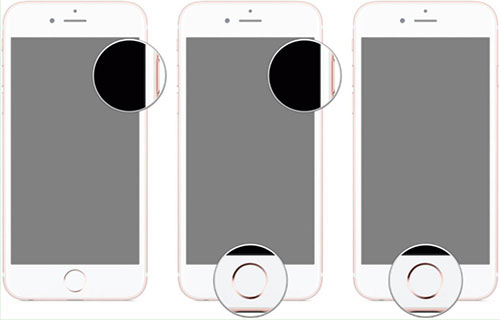 Step 1: Launch iTunes on your diagnostic computer. Connect your device to the computer.
Step 2: Press and hold the Home button.
Step 3: Release the Home button once the "Connect to iTunes" screen comes on to put your device in DFU mode.
Step 4: Follow the instructions and click Update option in iTunes to restore the device. Force restart the device to get out of the DFU mode.
Way 4: Use Joyoshare UltFix
Joyoshare UltFix is the perfect software to bring everything you need together and fix iPhone stuck on factory reset issue. The software is compatible with Mac and Windows and generally works for resolving any iOS system issues without a fear of data loss. Below are a few features of the application. This tool acts as a good assistant for you to enter and exit recovery mode and DFU mode as you want. Also, it provides two modes for you to choose from to recover iPhone with or without data loss.
Key Features of Joyoshare iOS System Recovery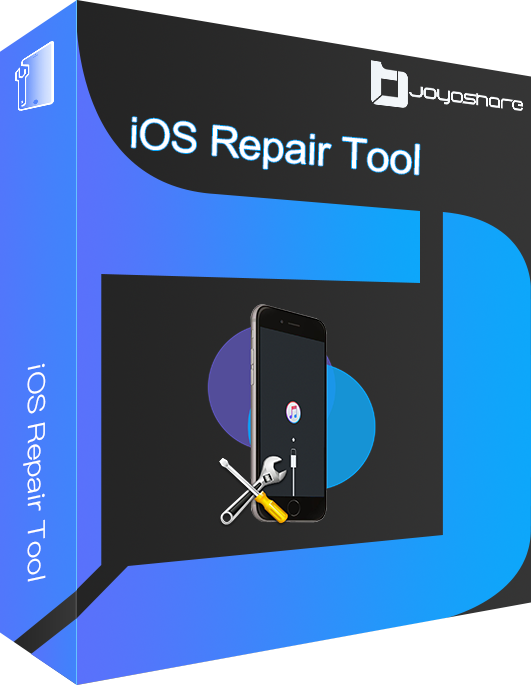 Repair over 150 iOS issue with no data loss
Compatible with all iOS devices like iOS 15
It is available on Mac and Windows
One-click option to freely enter/exit recovery mode
Fix with various iOS system errors like iPhone stuck on Airplane Mode, Recovery Mode, etc.
Step 1

Download and install recovery tool

Open the software and plug your iPhone into the computer. After the software detects the device, click on "Start" and "Enter Recovery Mode" buttons to move to next step.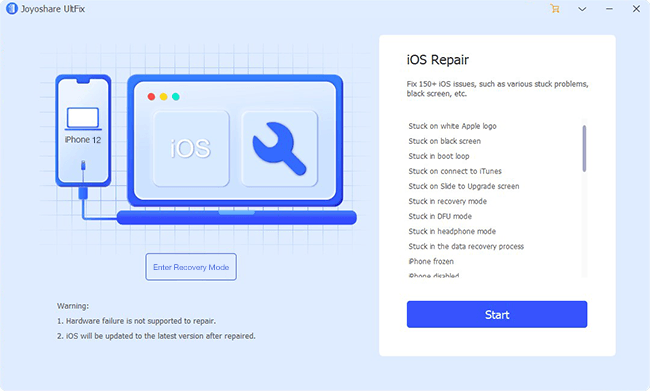 Step 2

Select repair mode

Choose the Standard Mode. This mode will fix the issue without no data loss.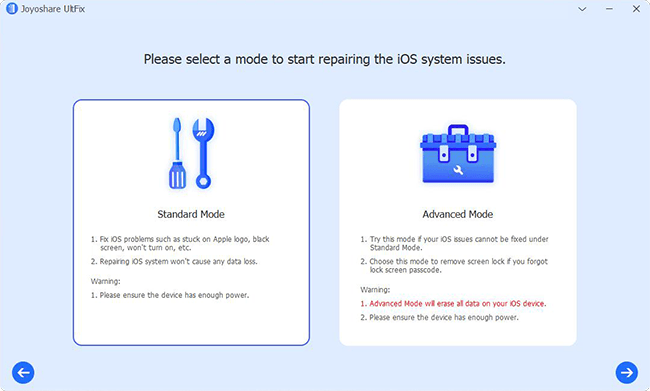 Step 3

Download the firmware for your model of iPhone

Click on Next to download the firmware package for your iOS device. Wait till the program's downloading and verification of the firmware.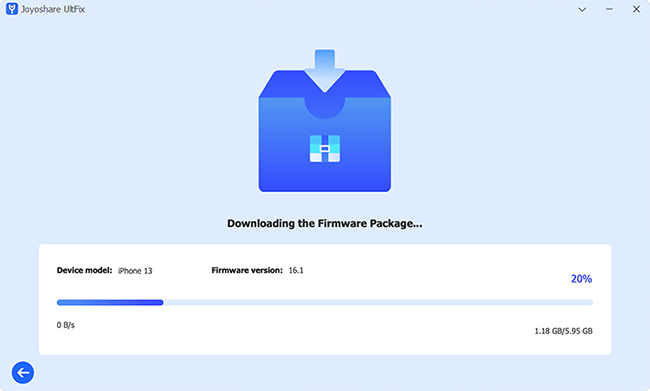 Step 4

Repair iPhone issue

Click "Repair" so that the software can unzip the firmware and fix your iPhone. During this process, your iPhone should be securely connected. Boot the device after completion to see if the error has been resolved.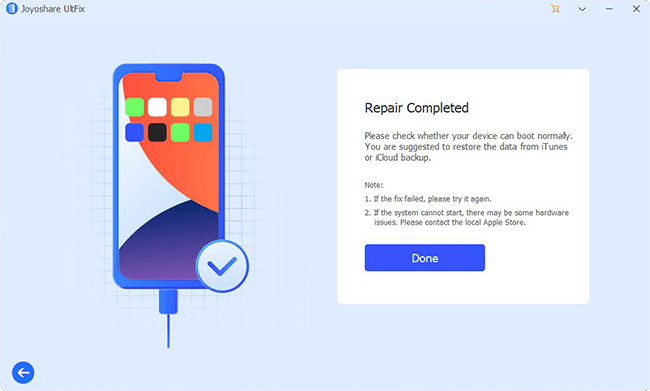 Way 5: Let Apple Do Repair
If the previous methods to fix iPhone frozen during factory reset issue do not work, consider allowing Apple to repair your iPhone. You can contact Apple Support online, through email or go physically. Apple repair can be costly especially when it is an outdated model. Although meeting them online is the easiest, physical meeting can get things done faster.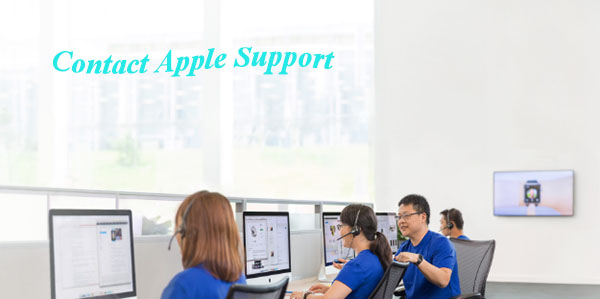 Conclusion
iPhone stuck on factory reset problem can be for many reasons, mostly software-related. We hope you will be able to use one of the solutions to fix your device. We recommend Joyoshare UltFix because of its encompassing nature and the ability to fix 150+ iPhone issues without data loss and complicated steps.