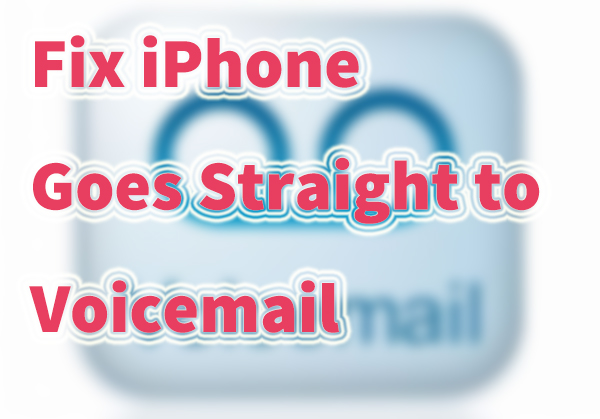 "Many times when receiving an incoming call, the call goes straight to voicemail. Why and how to fix it?"
Indeed, it is frustrating that my iPhone goes straight to voicemail without ringing when someone calls, but my friends can hear if I call them. This is not an issue that can be neglected. In some cases, if your iPhone has the wrong settings, such as Do Not Disturb that turns on, the device is likely to keep going to voicemail. But there is also a possibility that your iPhone encounters system issues. Hence, this tutorial will teach you how to get your iPhone out of this trouble. We will offer you different solutions based on different situations, so as to let most users can find a way up.
What Should You Check First?
Fix 1: Turn off Do Not Disturb
Do Not Disturb means that all incoming calls, messages or notifications will be silenced. Therefore, you can check this setting firstly. To check if Do Not Disturb is on or off, you can try two ways:
# Use Settings: Go to Settings > Do Not Disturb. If Do Not Disturb button is on, just tap the switch to turn off Do Not Disturb.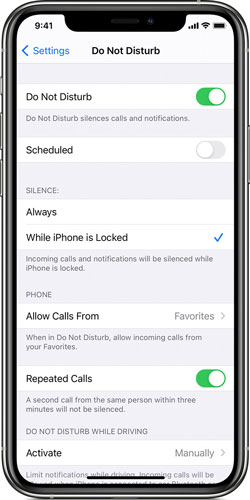 # Use Control Center: use your finger to swipe down from the top-right corner (iPhone X and later) or swipe up from the bottom edge (iPhone SE, iPhone 8 and earlier) of your iPhone's screen. Find the crescent moon icon, and tap it with your finger to make this icon gray.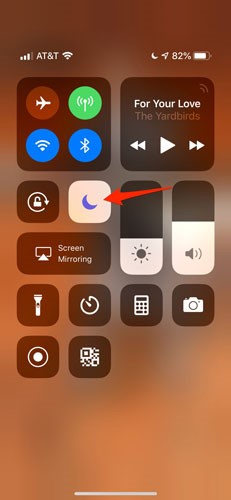 Fix 2: Turn off Airplane Mode
If you stay away from the cell tower or turn on Airplane Mode, you may find that your iPhone goes straight to voicemail. To turn off Airplane Mode, the easiest way is to open Control Center to turn off the Airplane Mode icon. Or you can go to Settings and choose Airplane Mode to tap the slider to turn it off.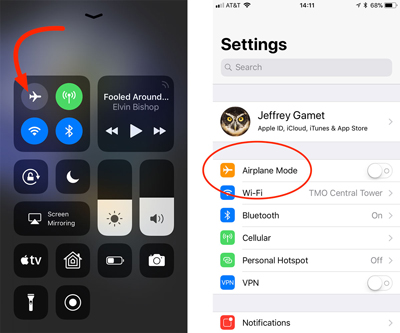 Fix 3: Adjust Announce Calls
This is another effective way reported by some users. And you may try by doing this: Go to Settings. Choose Phone and then Announce Calls. Then tap Always to avoid blocking incoming calls on iPhone.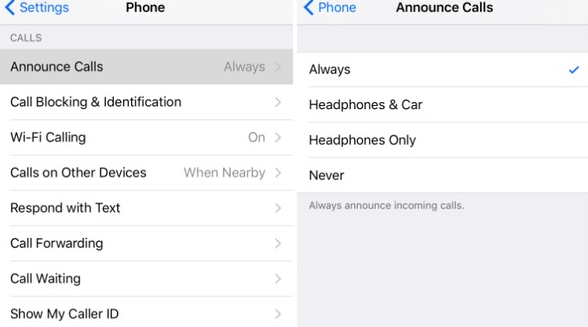 Fix 4: Turn off Silence Unknown Callers
Silence Unknown Callers tend to send phone calls from unknown numbers directly to voicemail. So you may try to turn off this setting. Just Open Settings and then choose Phone. Next, find the Silence Unknown Callers and tap the slider to turn it gray.
Other Effective Methods
If all the above-mentioned methods can not fix your iPhone, you can turn to the following solutions one by one.
Fix 5: Use a third-party tool
Here, we want to introduce a powerful tool for you. This kind of tool is designed to fix common iOS or software issues and troubles, so turn your device to normal status.
Joyoshare UltFix iOS System Recovery is a highly safe and effective desktop tool that can be compatible with Mac or Windows versions. Without losing any data, users can resort to UltFix to fix their iPhone, iPad, iPod Touch or Apple TV at a faster speed and higher success rate. To fix iPhone goes straight to voicemail, it can also deliver an impressive result. All in all, it can fix more than 30 types of system issues. If your iPhone is stuck in boot loop, Apple logo, black screen, etc., it can also be your assistant. What's more, it can let users exit or enter recovery mode freely.
Key Features of Joyoshare iOS System Recovery: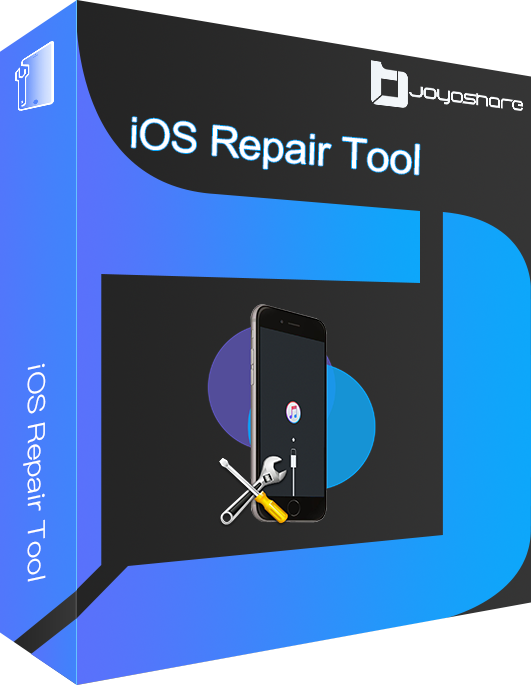 Compatible with all iOS devices
Uniquely designed with dual repair mode
Zero data loss to guarantee maximum data protection
It can repair 30+ possible iOS problems
Free exit or get into recovery mode quickly
A step-by-step guide

Next, we are going to show you how to fix this issue via UltFix. Before keeping reading and fixing your iPhone, you may choose to download UltFix on your computer for a better experience.

Step 1

Connect your iPhone to the computer

Open UltFix and then use a USB cable to connect your iPhone to the computer. Let the software detect your device and then click the blue button Start on the right side.

Step 2

Select a mode

Now, in the new interface, you will see two modes. Here we recommend you to choose Standard Mode, as this mode will not lead to any data loss. If you decide on a mode, just click Next to set iPhone into recovery mode or DFU mode by following the instruction.

Step 3

Download the firmware package

Next, you can click the Download button to start downloading the firmware package. Wait for a while to let the program complete downloading.

Step 4

Start repairing your iPhone

The remaining step you need to do is to click the Repair button. Then, your iPhone goes straight to voicemail will be fixed.
Fix 6: Check for Carrier Settings Update
Carrier Settings Update enables users to connect to their carriers' wireless network. If your iPhone's carrier settings are outdated, it may prevent your iPhone from connecting to your carrier's network, and further cause incoming phone calls to go straight to voicemail.
To check for Carrier Settings Update, open the Settings > General > About. If new settings are available, an alert will appear on your iPhone's screen that reads Carrier Settings Update. Then, just tap Update.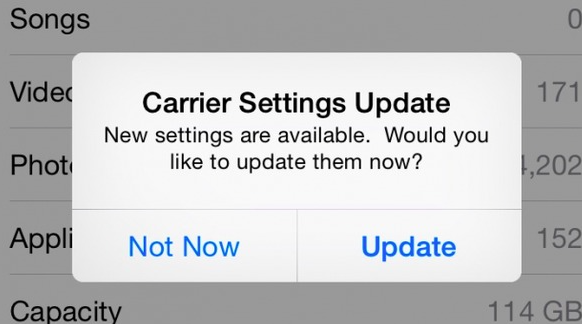 Fix 7: Contact your carrier
The final solution you can try is to contact your carrier provider. You should find the contact number of your wireless carriers like Verizon, Sprint, AT&T and T-Mobile. Then, call them and they will tell you how to fix this issue.
Final Thoughts
After reading all the solutions described in this tutorial, users can find that these methods are simple but effective. Users can choose any solution they feel suitable. As for iPhone goes straight to voicemail, we believe UltFix can also be the best choice for you. So give it a try.