"My iPhone 11 flashing Apple logo on and off!!! When I plug it into the wall charger the Apple sign appears for a few seconds then goes off and keeps repeating this. The phone will not connect to the computer and does not go any further than the logo flashing can anyone help me with this please!"
You are trying to turn on your iPhone when it suddenly gets stuck at the loading screen with a flashing Apple logo. Does it sound familiar? If it does, this so-called iPhone flashing Apple logo problem will not bother you anymore as long as you follow the solution suggested in this guide. Since different iPhones need different treatments, you will find solutions targeted at different models of iPhone with the problem.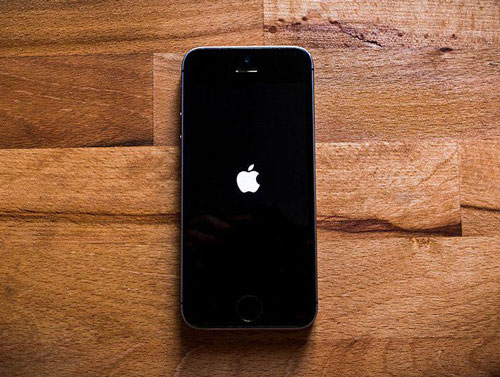 Part 1. Why Is My iPhone Flashing Apple Logo?
The iPhone may be flashing the Apple logo for many reasons due to similar conditions. Often, the problem occurs while the user is charging the phone. In terms of diagnosing the iPhone's blinking Apple logo, this condition cannot be specifically attributed to it. Below are some of the reasons why your iPhone is flashing the Apple logo.
● The iOS update error
● Wrong restoration from iTunes
● Installing corrupted software
● Jailbreaking your iPhone
● Water damaged
● External malfunction
Part 2. How to Fix iPhone Flashing Apple Logo?
This part consists of the 5 best and easiest solutions to fix the flashing Apple sign issue at almost all models of iPhone. They are all software-related solutions that you can do at home.
Way 1. Use the Advanced Repair Tool – Joyoshare UltFix iOS System Recovery [Data Security]
Joyoshare UltFix iOS System Recovery is the iOS repairing program that can help you eradicate the Apple logo flashing fast. This software is an expert in repairing over 150 software issues on iPhone/iPad/iPod/Apple TVs with iOS 15. What's more, it can fix most iOS issues without any damage to the data on your iDevice.
Thanks to the user-friendly design, even users without any experience in using similar programs will be able to fix their devices with Joyoshare UltFix. It even allows you to put your iDevice into Recovery mode by clicking one button, not to mention this is free of charge.
Key Features of Joyoshare UltFix iOS System Recovery: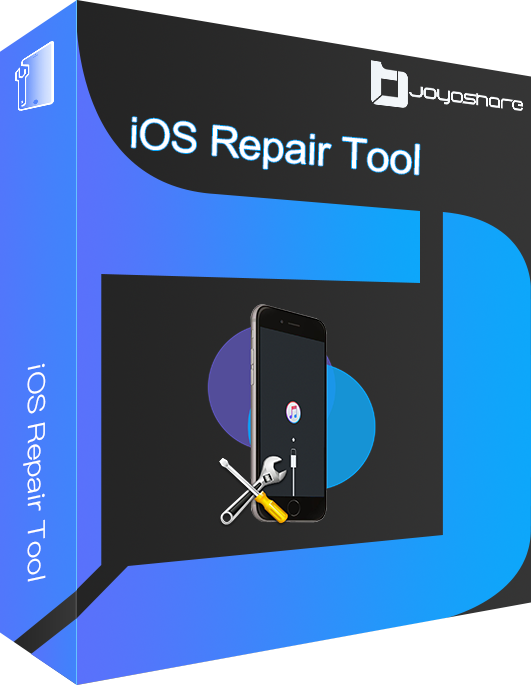 Fix iPhone flashing Apple logo without data loss
Offer two repair modes to fix different problems
Support almost all iDevice models and iOS 15
Freely get the iDevice into/out of Recovery mode with one click
Step 1

Install Program and Connect iPhone

Open Joyoshare UltFix and then connect the iPhone to your computer using an Apple USB. Once your iPhone has been detected, press the Enter Recovery Mode to put your iPhone in the Recovery mode. Then proceed with the Start button.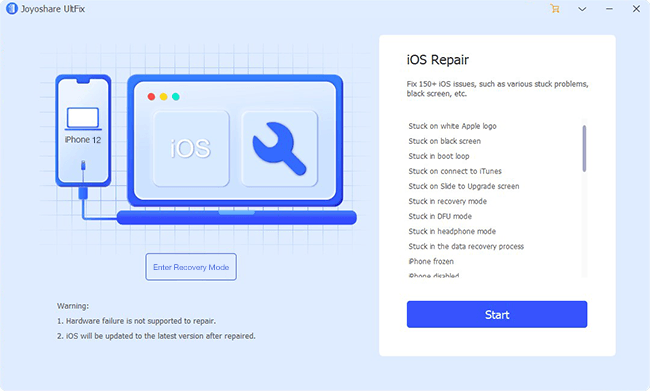 Step 2

Choose Standard Mode

The two repair modes will be shown on the screen. In this step, you need to choose the Standard Mode to fix the iOS, because your iPhone data will not suffer from any damage in this mode.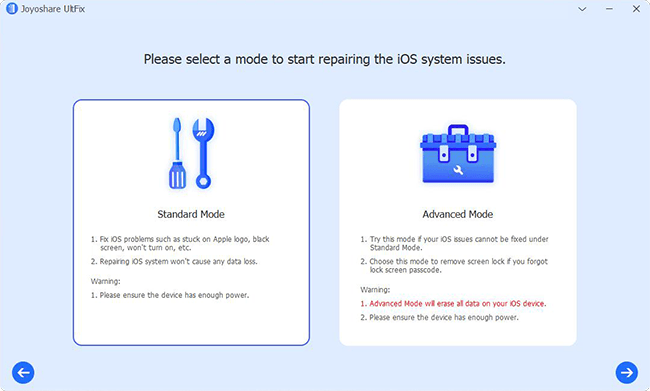 Step 3

Download and Verify Firmware Package

Make sure all recognized info about your iPhone displayed on the screen is correct. Next, press "Download" to download and verify the firmware package that matches your iPhone.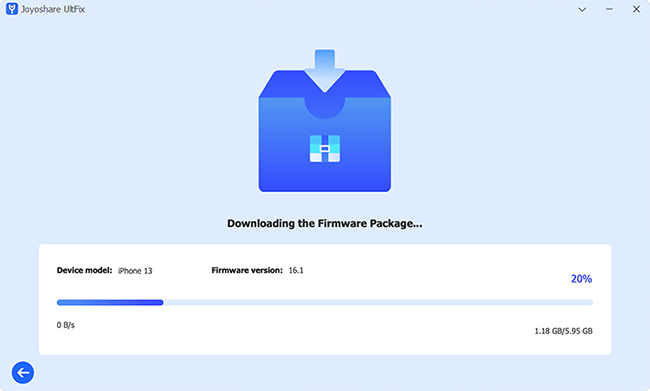 Step 4

Start to Fix iPhone Keeps Flashing Apple Logo

Press the "Repair" button to unzip the verified firmware package and repair the iOS. When it is finished, your iPhone should be good to go.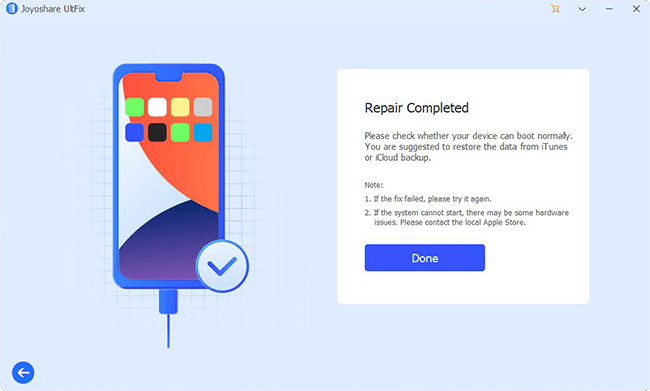 Way 2. Hard Restart
Most users would ask "why is my iPhone flashing the Apple logo?" But in many cases, you don't even need to figure out the cause to resolve the problem. Normally, a force restart can get you out of various similar scenarios, including iPhone stuck on the Apple logo. A force restart is like a more extreme version of the normal restart, as it is equal to taking out the battery and putting it back. Follow the instructions below to hard restart your iPhone.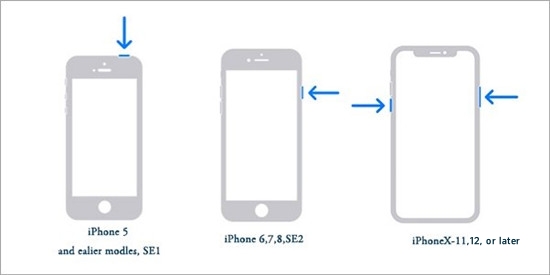 iPhone 6 or previous models: Hold both the Sleep/Wake button and the Home button until you see the Apple logo shows up again.
iPhone 7 and 7 Plus: Hold both the Volume Down button and the Sleep/Wake button until the Apple logo shows up again.
iPhone X and later models: Press and quickly release the Volume Up button and the Volume Down button. Hold down the Side button until the Apple logo appears again.
Way 3. Restore with iTunes or Finder
One of my friends said his iPhone 12 flashing Apple logo, and this way help him out. This extreme solution is to restore the phone with iTunes (Windows) or Finder (Mac), but as known to many, it will cause you all the data on the phone. If you have a complete backup of the data on your iPhone, you might as well restore your device.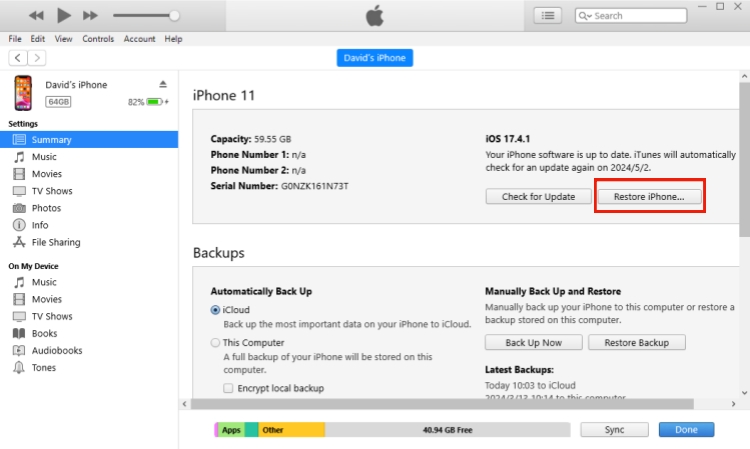 Step 1: Plug your iPhone into the computer, and put your iPhone into Recovery mode. If you don't know how to do it, use Joyoshare UltFix to do it for free. Again, this service is free in Joyoshare UltFix.
Step 2: After that, open iTunes or Finder. For iTunes, go to the iPhone icon → Summary, then press the Restore iPhone button to restore. For Finder, go to the iPhone option under the Locations on the left of the screen, and then press the Restore iPhone button.
Step 3: Wait until your iPhone is restored and boot up again, the phone should be functioning normally now.
Way 4. Update iOS
When we meet those users using so-called old iPhones, and ask "how to fix an iPhone that keeps flashing Apple logo", we usually advise them to update iOS, which may cause compatibility problems and bugs. To update iOS on iPhone, follow the steps below: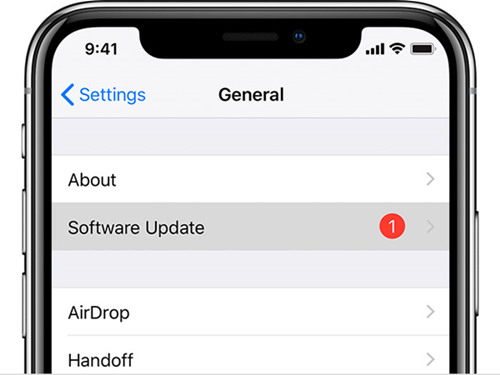 Step 1: On your iPhone, go to the Settings → General → Software Update.
Step 2: Tap the Download and Install button. If a message asks to temporarily remove apps due to the necessary space needed by the update package, tap Continue or Cancel. The removed apps will be installed back after the update. By taping the Cancel option, you need to free some space on your own and then do the previous steps again.
Step 3: Enter the passcode as asked, then the new iOS will be installed on your iPhone.
Way 5. Check the Hardware
Though the flashing Apple logo issue is usually the result of software issues, some hardware problems on old models of iPhone can also be the culprits. The best way to repair the old devices, such as iPhone 4 or 5, is to resort to Apple Support or just send your iPhone to Apple Support in packages.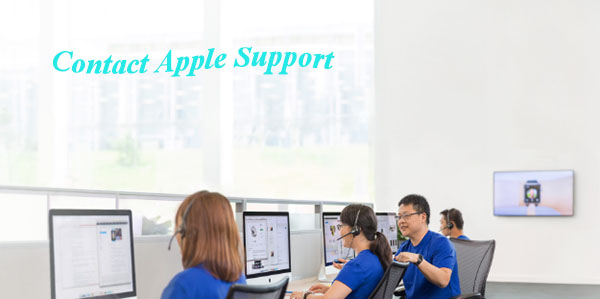 Part 3. Conclusion
As you can see, several methods can be used to troubleshoot iPhone flashing Apple logo. If you don't want to try all the methods one by one. Joyoshare UltFix iOS System Recovery tool is a top-rated choice for you. Its outstanding features, like high success rate, ease to use, and lossless, makes it to be the cut of the rest. Also, as we mentioned above, the Apple customer service may provide corresponding help for you if your iPhone encounters hardware issues. Hopefully, you can get your iPhone back to normal.