Booting issues are common with all phones where powering on or off might take an unusual long time. This is really very frustrating to the user as it causes delays in whatever he or she wanted to do on the phone. The iPhone 7 is also not immune to this power issue and there have been reports where it does not turn on normally. The underlying problem may be several issues from a battery problem, outdated software among others. Let us look at some of the ways to go in case your iPhone 7 won't turn on and you are urgent to solve it.
1. Ensure Enough Power on iPhone 7
One of the reasons as to why your iPhone cannot turn on quickly might be low battery charge. With low battery charge, there is not enough power transmitted to the screen for it to light on. In most situations where the battery charge is an issue, the phone may light up and go off immediately with a vibration. In such a situation, you need to charge your phone until it turns on. Ensure you use an original charger and connect directly to the socket for a sustained power supply. If it does not work you can check out the other ways of fixing this powering problem.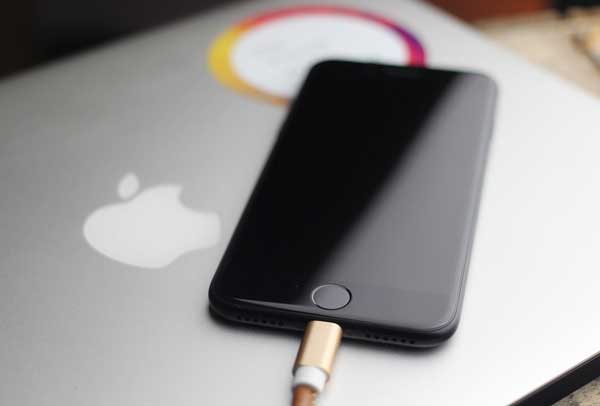 2. Check for Physical Damage on iPhone 7
Damage to your iPhone 7 may reflect on its powering. In case it has any sustained pressure, blow or even a fall it may fail to turn on especially if the motherboard has been affected. You can assess the phone for any signs of physical force to point out the issue behind its powering issues. Delays in turning on can also be linked to screen damage as you cannot immediately ascertain if it is on or not.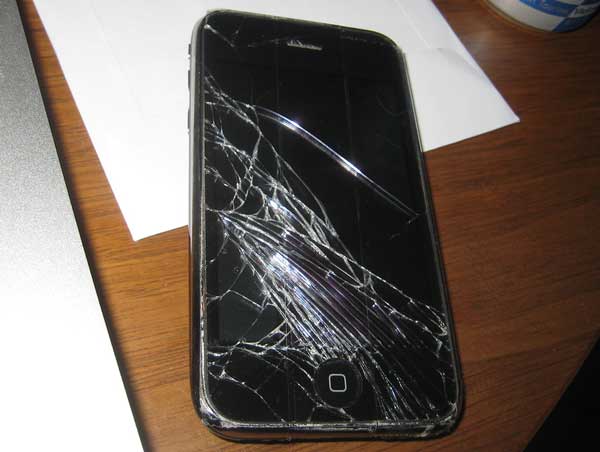 Also, check to ascertain if it has come into contact with any liquid. Contact with liquids may cause short-circuiting of the motherboard translating to problems when turning it on. In case of any physical damage, you should take it to a verified Apple store for repair or call their customer service for further instructions.
3. Force Restart iPhone 7
Another solution when your iPhone 7 won't open up quickly is to initiate a force restart of your phone. The force restart of your iPhone may solve minor issues affecting the device. The hard reset of your iPhone 7 is simple to tackle and requires you to long press both the "Sleep" button and "Volume Down" key. Long press both of these keys until the Apple logo shows then release. If your iPhone 7 fails to restart, then it may be having a major underlying issue. You can choose to go and have it checked out or try out the other ways to fix your device.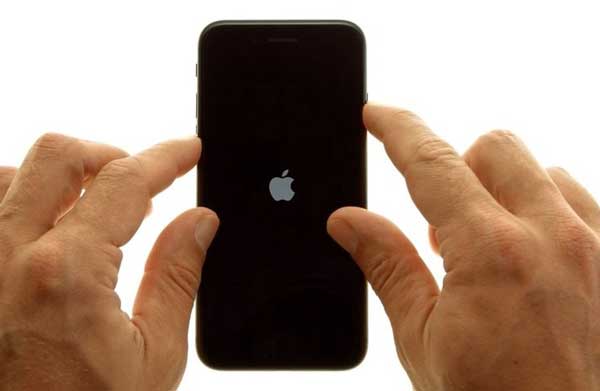 4. Use Joyoshare UltFix iOS System Recovery
You can also use an iOS system recovery to fix the booting issue with your iPhone 7. One of the best iOS repair tools that you can use for this purpose is Joyoshare UltFix iOS system recovery. This software provides a high-efficient system recovery to solve almost 30 kinds of iOS issues without data loss, which includes iPhone won't turn on/turn off, iPhone stuck in boot loop, iPad frozen, white Apple logo, black screen of death, etc.
No matter which iOS version your iPhone is running, even the latest iOS 12, Joyoshare UltFix can work powerfully to repair the system back to normal. Additionally, it can come in handy if you are in need to factory reset iPhone without passcode and iTunes. Or take advantage of it to automatically and instantly enter and exit recovery mode with one click.
Key Features of Joyoshare UltFix iOS System Recovery:
Fix iPhone 7 won't turn on with no data loss
Get 30+ system issues repaired with high success rate
Factory reset iPhone 7 without a passcode or iTunes
Support all iOS versions (iOS 12) and iPhone/iPad/iPod touch devices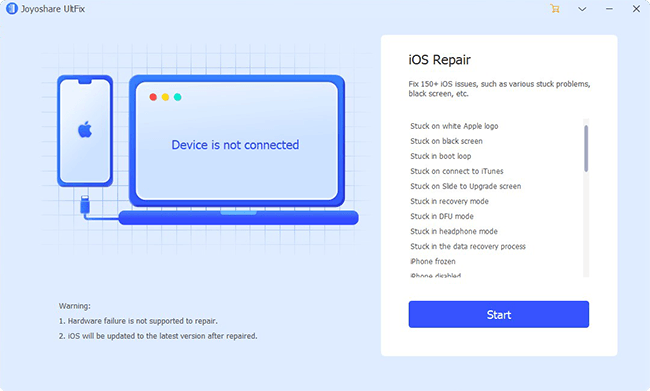 Step 1

Connect iPhone 7 and open the program

Download, install and run Joyoshare UltFix iOS repair tool on your computer. Then plug the iPhone 7 and click the "Start" button after it's detected.

Step 2

Choose "Standard Mode" to repair

In order to repair your iPhone 7 without causing data loss, you can now select "Standard Mode" and click the "Next" button to set it to DFU mode or recovery mode. Or you can quickly make it in the main interface of this program by pressing the "Enter Recovery Mode" option.

Step 3

Download and verify the firmware package

Shortly, this iOS system recovery will bring up the detected iPhone 7 info for you. Check it so that you can "Download" the matchable firmware package for your device.

Step 4

Repair iPhone 7 cannot turn on

After both downloading and verification of firmware package complete, you can tap on the "Repair" button at the right bottom to start to fix your iOS and get iPhone 7 back to normal.
5. Put iPhone 7 in Recovery Mode with iTunes
You can also manage the slow powering problem by putting your iPhone in recovery mode with iTunes. This method is helpful in dealing with various system issues related to the device that have come up due to glitches or bugs. Here's how: 1) run iTunes and connect iPhone 7 to the computer; 2) simultaneously long press the "Power" button and "Volume Down" button until the screen goes off; 3) release the buttons when you see the 'connect to iTunes' symbol on the screen.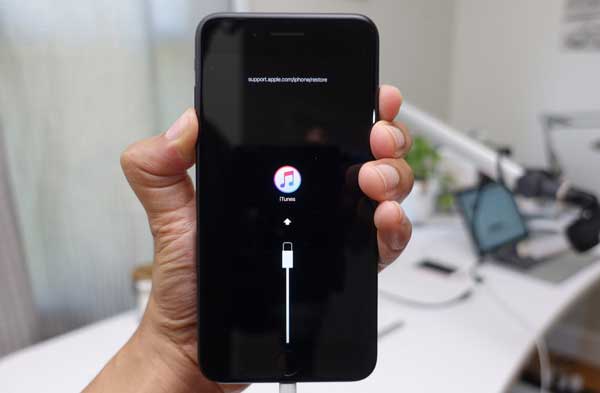 6. Contact Apple Tech Support
In case the iPhone won't turn on problem persists on your iPhone 7, you can contact Apple's tech support for more detailed help in repairing it. If you have a warranty from the store you purchased device from, you can visit it and let them know of the issue at hand. Apple's tech support can guide you to the steps that you can take to ensure your iPhone is working perfectly. This is a good option especially if have ascertained that it is a hardware problem as the root cause.
Conclusion
When iPhone 7 won't turn on, you can opt for the above methods. You can start by the simple ways such as checking your device for any damages that may prevent it from starting properly. Also, ensure that it is well charged and that the battery has no issue at all. The use of iOS system recovery software is efficient and guarantees that your iPhone 7 is back to its original condition without any data loss. However, if all of the tips are failed to work, it is advisable to call the Apple tech support to help you out.