"I am having an iMessage error for my iPhone. I have tried some methods that were in my mind. But unable to resolve this issue. If anyone can provide some help, please let me know. Thanks." -- From a user on the Internet.
iMessage waiting for activation is a common problem on the iPhone. Are you experiencing this error? If yes, this article will provide you with how to activate iMessage and fix it in the best possible ways! Go through the whole essay and solve this issue.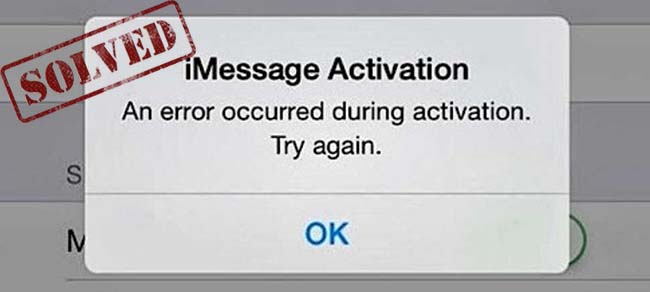 Why Won't My iMessage Activate?
There are many possible reasons why your iPhone says "waiting for activation". Before acting upon any solutions, the following important points should be in your mind.
To activate, iMessage can take up to 24 hours according to Apple. Sometimes you have to show some more patience.
You should have a cellular data or Wi-Fi connection before activating iMessage.
For iMessage activation, you have to receive SMS text messages.
Way 1: Check Internet Connection
Your device can be out of an Internet connection. And this might be the reason behind iMessage activation unsuccessful. You have to check whether your device has any Wi-Fi or cellular data connection or not. Open any website on your device. If it opens quickly, you have an Internet connection. But if the website does not open soon, you have to check the Internet connection in the Settings. To check this out, follow the steps given below: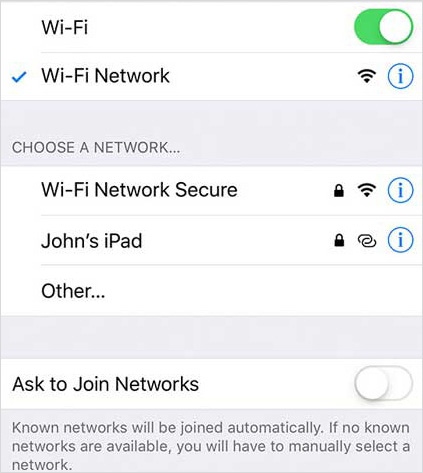 Step 1: Open Settings and tap WLAN.
Step 2: Make sure the button next to Wi-Fi is on. And there is a checkmark next to your Wi-Fi network.
Step 3: If Wi-Fi is on, but the button next to your Wi-Fi network is not on. Tap on your network to select it. If Wi-Fi is on and your network is available, try toggling the switch off and back on again.
Way 2: Log out of Apple ID Account
After updating your iPhone software, if you are still receiving iMessage "waiting for activation". Check another possibility of this issue. Log out of your Apple ID account. For logging out, try the following steps.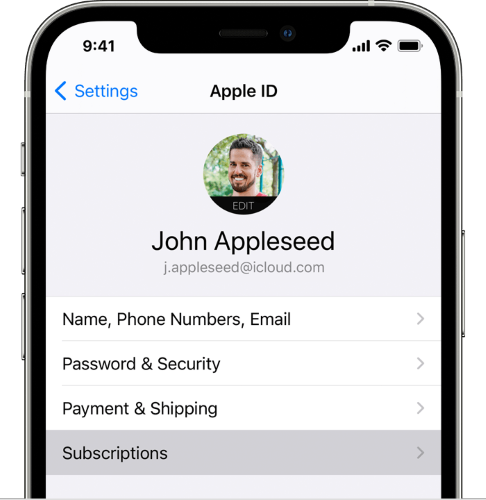 Step 1: Go to Settings and then press the name at the top of your iPhone screen.
Step 2: Then, tap Sign Out. After logging out of your Apple ID, try to sign in again.
Step 3: Enter your Apple ID password and log back into the account.
Way 3: Update iPhone System
iPhone or any other device underuse is always in need of an update. It can run efficiently. Likewise, to fix iMessage not activating issue under solution. You have to check whether your iPhone System is updated or not.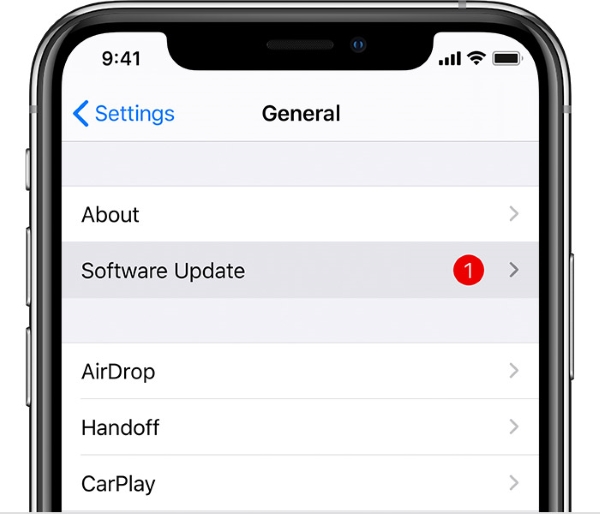 Step 1: Check to see if there is an available software update.
Step 2: Open the Settings app, tap on General, and then Software Update.
Step 3: Tap Download and Install if there is any update available.
Way 4: Check Carrier Settings Update
To improve your iPhone's working process, you have to keep it updated. You will regularly receive a Carrier Settings Update on your iPhone. Tap Update and make your iPhone's ability up-to-date. Without updating your device can count many issues. You can also see if a carrier settings update is available by going to Settings. And then open General settings. Wait for about 10–15 seconds. If a carrier settings update is available, the pop-up will appear in this menu.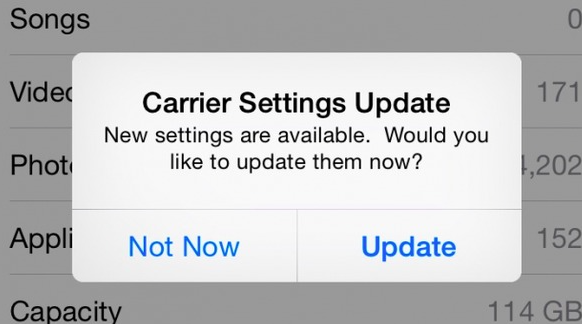 Way 5: Restart iPhone
After doing all the above solutions, if iMessage is still running without activation. There might be an issue with the software. To solve this, you have to restart your device. Follow the given instructions for resuming.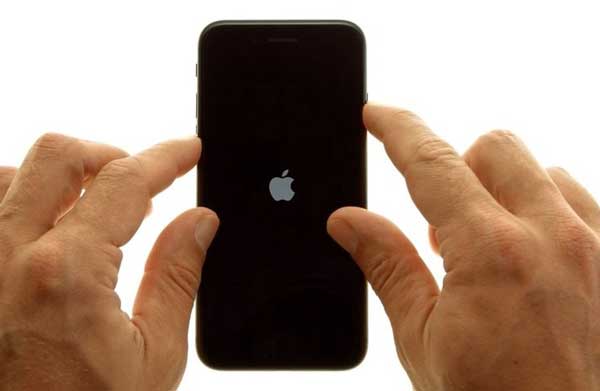 Step 1: Please tap on the volume up and power keys on the side of your iPhone and hold them for some seconds to turn off the device.
Step 2: Wait a few seconds patiently, then press the power button until the Apple logo appears on the center of the display screen.
Way 6: Repair iPhone System - Joyoshare UltFix
If the above five solutions cannot get your iPhone fixed, then Joyoshare UltFix might be the ultimate solution to fix this issue. With this powerful repair tool, you can repair more than 150+ iOS issues, such as AirDrop not working, iMessage waiting for activation, iPhone Reminders not working, and so on. More prominently, it is well-suited with almost all iDevice models and the latest version, which is also excellent convenient for you.
Key Features of Joyoshare iOS System Recovery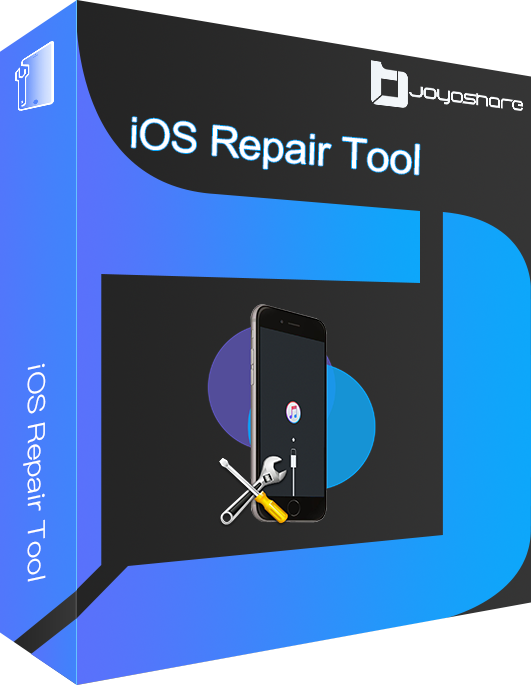 Fix 150+ issues without data loss like iMessage sent as text message and more
Self-explanatory and user-friendly interface
Support the recent iOS version 15
One-click to enter/exit Recovery Mode for free
Provide two modes to fix iPhone like Advanced Mode and Standard Mode
Step 1

Connect iPhone to the computer

First, install and launch Joyoshare UltFix. Then, connect your iPhone to the computer and select Enter Recovery Mode option. The program will recognize your device, then click on "Start" to use Joyoshare UltFix as recovery software.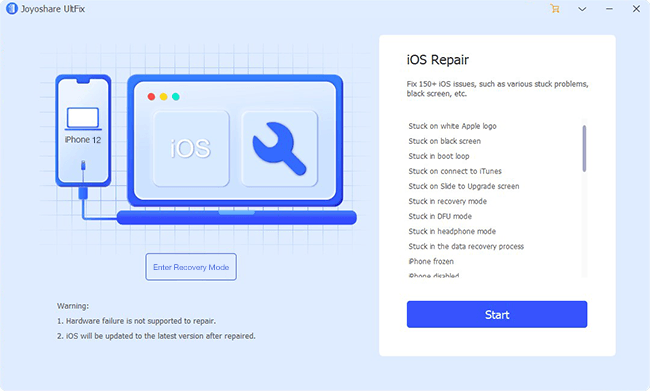 Step 2

Choose a repair mode

You have to select the repair mode. 'Standard Mode' is appropriate for solving the iMessage problem. Standard Mode usage will be beneficial for avoiding any data loss.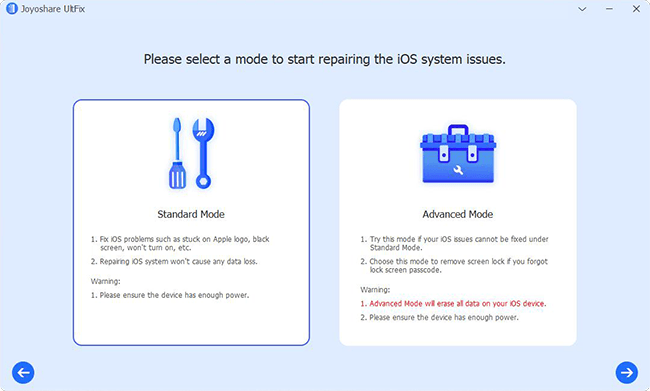 Step 3

Download the firmware package

Now, it is time to download and verify the firmware package by tapping the "Download" button. But before doing this, you need to confirm all the information displayed on your device's screen.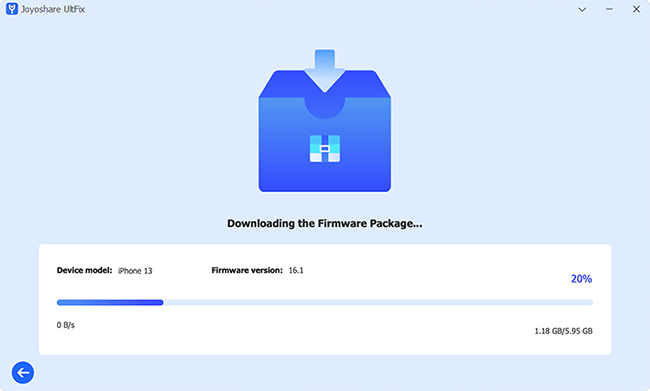 Step 4

Repair iMessage waiting for activation issue

Click Download to get firmware package. After firmware package is installed successfully, click the Repair option to begin the process. Then, your device is repaired. Congratulations!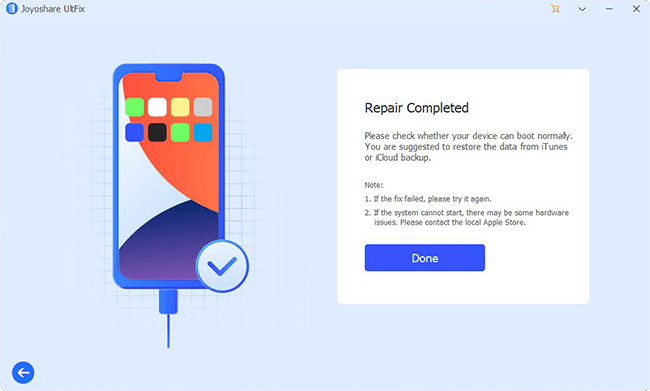 Conclusion
So, if your iMessage ever stops working, there is no need to worry about it. You can straightaway start following the tips given above. You can rely on Joyoshare UltFix, which is compatible with Mac OS and Windows OS, to solve 150+ iPhone-related issues like iMessage waiting for activation problem. I hope your iMessage works excellent now.