Having an iPad gives you the ability to take your favorite apps and content anywhere your mobile device can go, including Hulu, one of the most popular apps available. When you have Hulu downloaded on your iPad, you can watch whatever you want almost everywhere. This makes the app even more accessible and easily navigated, which is why you may be surprised if it no longer works on your device. However, if Hulu not working on iPad, what can you do to make it work again? You need to troubleshoot Hulu to get it working again. Stay tuned for some tech advice, we believe that is helpful for you.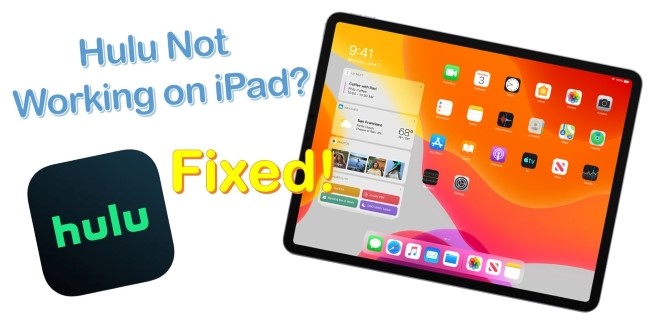 Part 1. Why Is Hulu Not Working on iPad?
Hulu's customer service representative reportedly spoke to several iPad users early on during the outages, and they attributed the problems to a bug widespread throughout the entire app. There is also reportedly an update being worked on, which is expected to launch shortly. According to Hulu, however, no official date has been set for its arrival. Fortunately, Hulu's issues can be fixed on your own for now until the new update comes out.
Part 2. How to Fix Hulu on iPad Not Working?
Fix 1. Fix Hulu for iPad Not Working with Joyoshare UltFix [Clean & Safe 100%]
If you don't want to mess up with the cumbersome ways by yourself, asking a third-party tool to support is the way to go. We work hard to provide you with an awesome toolkit – Joyoshare UltFix iOS System Recovery. No matter whether you are encountering the iPad app store not working, iPad sound not working, or any other errors on your iDevice, you still can rely on this awarding-winning tool. It also offers you a more dependable and workable way to resolve 150+ errors through a brief procedure while protecting all of your iPad data.
Key Features of Joyoshare iOS System Recovery: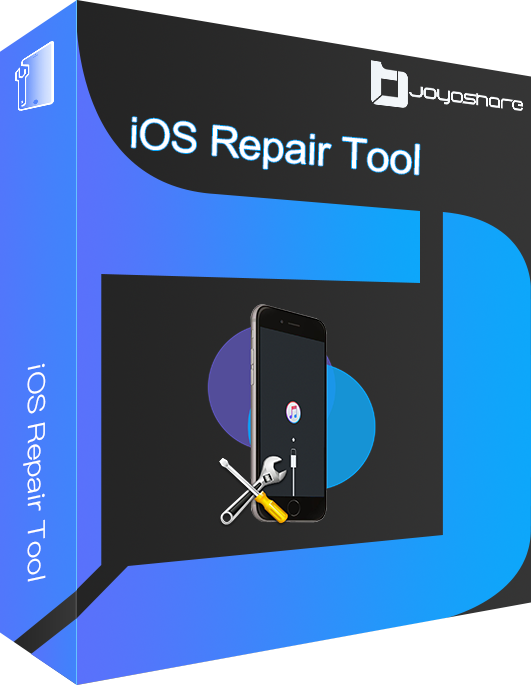 Fix Hulu not working on iPad with simple steps
Compatible with the latest iOS version - iOS 15
With a free option to get into or out of Recovery Mode
Resolve 150+ errors on all iOS devices like iPad, iPod and iPhone
Now, simply take a sneak peek into how to use this program:
Step 1

Download the Program and Connect iPad to Computer

Download Joyoshare UltFix from the official website. After installing the software, launch it and click on "Start" as shown in the below snapshot.

Step 2

Choose Standard Mode

Now, select a repair mode. Click on Standard Mode, which fixes your issue while protecting your data.

Step 3

Download Correct Firmware Package

This program will check information about the iPad, such as its iOS version and generation automatically. Click "Download" after selecting the right information about your device.

Step 4

Start to Fix Hulu on iPad Not Working

It is now time to "Repair" your iPad Hulu after the firmware has been verified. After a few minutes, your iPad will be fixed successfully.
Fix 2. Check Internet Connection
Hulu is an internet streaming service, so it requires a high-speed internet connection. Hulu won't work if there is a problem with your internet connection. Go to Settings to make sure your internet connection is functioning correctly.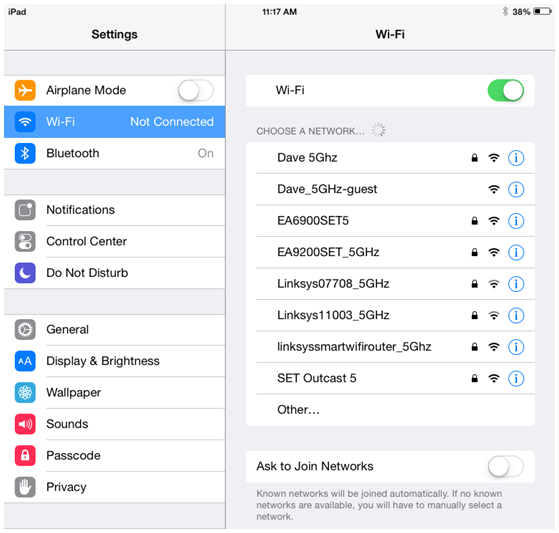 Fix 3. Turn Wi-Fi OFF and Back ON
If your internet connection shows working well, but the Hulu problem persists. Try to turn your Wi-Fi on and off. It's another quickest and easiest way. Head on Settings and tap Wi-Fi. Touch the switch once to turn Wi-Fi off. Wait for a while. Then tap the switch again to turn it back on.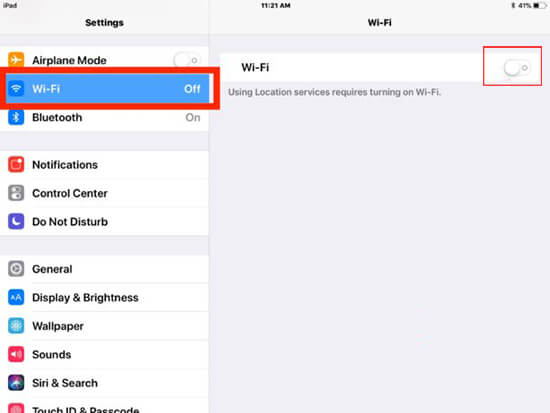 Fix 4. Forget Wi-Fi Network
Each time you connect to a new Wi-Fi network, your iPad saves the information so it can connect to this network in the future. It's for this reason you should only enter a Wi-Fi password into your iPad once. There could be a problem with your iPad's Wi-Fi connection if the process changed. Resetting the iPad to its factory settings will provide your iPad with a fresh Start, which may fix Hulu on iPad not working.
Step 1. Head to Settings and tap Wi-Fi. Touch the Information button (blue i) to the right of your Wi-Fi network. Tap Forget This Network.
Step 2. You can restart the network selection in Settings by going back to the Wi-Fi page. Type your password to connect to the network again. Check if the problem has been fixed by opening Hulu once again on your iPad.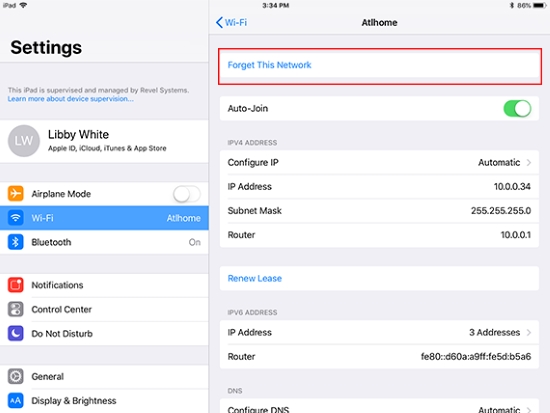 Fix 5. Check the Wi-Fi Router
Take your wireless router out of the power for 60 seconds and then reconnect it. Additionally, consider moving your router higher or out from behind objects if it is hidden behind them.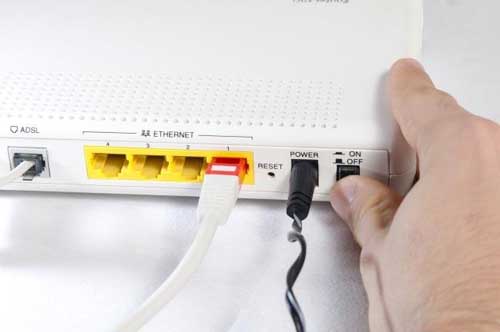 Fix 6. Close and Reopen Hulu
Perhaps the Hulu for iPad not working comes from the Hulu app, not your iPad. Apps may encounter some malfunctions that may cause them to stop working. Force quit the app and open it once again may fix your problem.
On iPads with the Home button:
· Double-click the Home button to display your recently used apps.
· Swipe right or left in the App Switcher gallery to locate the Hulu app that you want to close.
· Swipe up on the app's preview card to close it.
On iPads with No Home Button
· On the Home screen of the iPad, or while in an app, swipe up from the bottom of the screen and pause slightly while still pressing the screen, then let go when the multitasking interface comes.
· Now swipe left and right of the app cards to find Hulu that you want to close.
· Close the app by using a quick swipe upwards.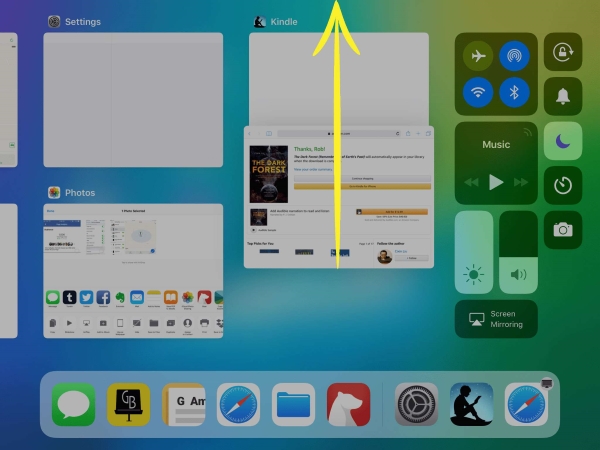 Fix 7. Clear Hulu Cache
The app may not be able to stream new content due to corrupted locally stored data. You can resolve this issue by clearing local data or app cache if your device supports it. To do that:
Step 1. Open Settings on your iPad.
Step 2. On the sidebar, be sure you're in the section called General.
Step 3. Tap on Storage & iCloud Usage.
Step 4. Tap on Manage Storage under the Storage section.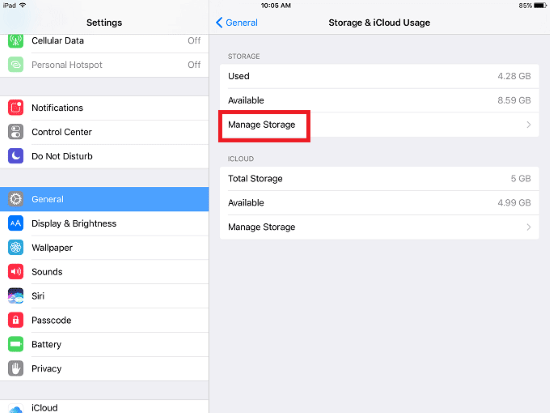 Fix 8. Check for Hulu Update
Regularly updating your apps is important to ensure that everything on your device keeps running smoothly, as with iPads and cell phones. There's a chance that Hulu isn't working on your iPad due to an outdated version.
Click the account icon on the upper right-hand corner of the App Store screen. If you find a new update for Hulu, scroll down to the app update section and tap it. Alternatively, you can update all apps at once by selecting Update All. It might not affect if Hulu works on your iPad, but it's a convenient way to update several apps at once.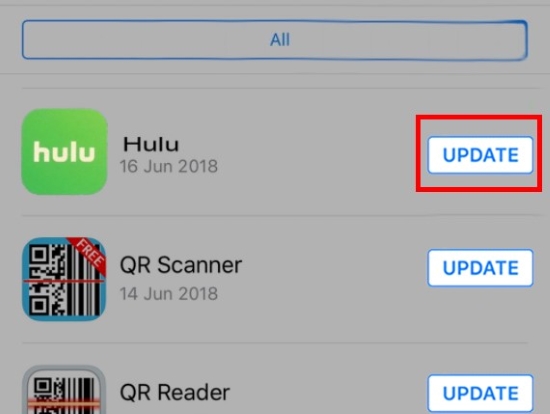 Fix 9. Reset All Settings
Try resetting your iPad's settings if you've been experiencing several problems recently. Resetting your iPad's settings will bring everything back to the factory settings. It will erase your wallpaper, Bluetooth devices, and wireless networks.
Reset All Settings can fix many of your deep software problems, even if it's a bit of a hassle to set everything up again afterward. Open Settings and tap General → Transfer Or Reset iPad → Reset → Reset All Settings. To confirm your choice, tap Reset All Settings again.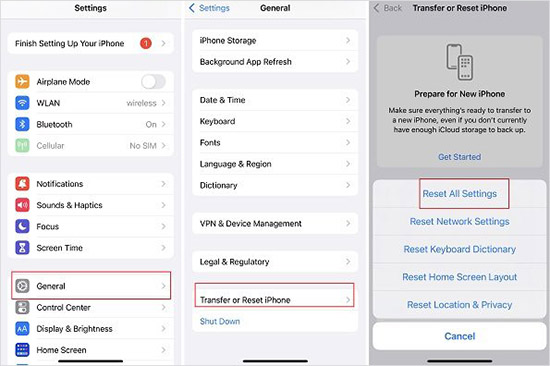 Part 3. Final Verdict
This guide is all about fixing Hulu not working on iPad. We drive you the nine methods to fix a user's issue. Here we highlight Joyoshare UltFix which settles your problem efficiently and effectively. Individuals can download a trial version for a few days, but if you are planning to use the software commercially, then a lifetime license should be considered. However, if you have any doubts or questions about using the tool, you can connect with a technical support service. Our experts will help you get rid of the issue.