Without any foreshadowing when your iPhone prompts you with, cannot verify server identity error, it is a pretty bad sign, and we've nowhere to go except the nearest technician. If that is what you're thinking now, you're wrong. Later in the article, we will tell you why iPhone say cannot verify server identity and list the solutions that are proven useful.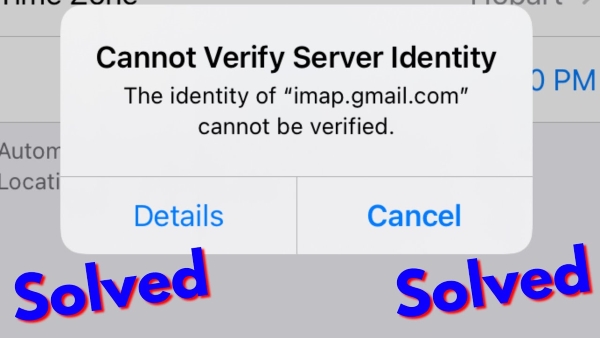 Part 1 What Does Cannot Verify Server Identity Mean?
If this is your first time experiencing this problem, let's first familiarize you with what it is. The server identity verification error happens in iDevice when using the Mail app. iPhone has strict verification of your mail server certificates to ensure connect a secure mail server. Specifically, when the server tries to connect, your iPhone will ask it for an SSL certificate and check whether the certificate is reliable or not. If it says the mail server's certificate is fake, that's the "Cannot Verify Server Identity" error pops up. Following are four typical reasons why your iPhone read server's certificates as fake.

The mail server's certificate was changed because new users were added, or
A new account is being created on iPhone, or
After an email migration, or
Software-related issue. It's possible that the problem lies in iOS bugs.
Part 2 How to Fix Cannot Verify Server Identity on iPhone?
Now that you have a preliminary understanding of the issue. This error can be fixed by a few solutions. However, sometimes server-side developers must work their "magic" behind the scenes to address this connection problems. There is something as an iPhone user can do, we've mapped out recommended troubleshooting ways to you in this article.
1. Restart Your iPhone
If your iPhone pop up "cannot verify server identity", the first thing to do is force restart your iPhone. Easy step but occasionally effective to fix the minor software glitch that caused this error.
On iPhone 8 or the latest models after 8, you should press Volume Up button and quickly release it and then do the same process with the Volume Down button. Now long hold the Power button until you see the Apple logo.
On iPhone 7 series, click Volume Down and Power buttons simultaneously until you see the Apple logo.
On iPhone 6 or earlier, press on the Home button & Power button for a long time until the Apple logo shows up on your iPhone's display.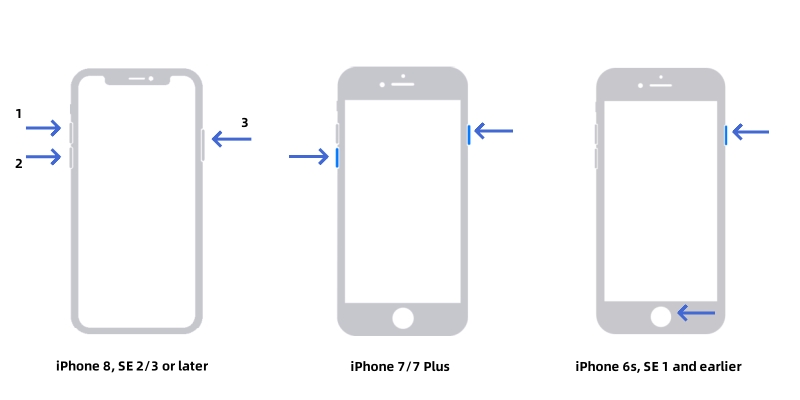 2. Quit and Reopen the Mail App
This error could also be attributed to the in-app errors with the Mail app. Oftentimes, restarting the app can get rid of this issue. Trying closing out of your Mail app first if you have opened it so you can reopen it. Here's how you clear out Mail app:
On an iPhone with a physical Home button
Step 1 Double click the Home button.
Step 2 Swipe left or right to locate the Mail app.
Step 3 Swipe up to force quit the Mail app.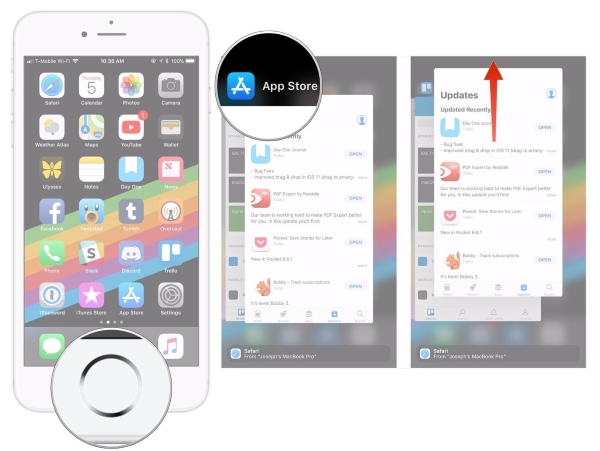 On an iPhone without a physical Home button (iPhone 8 and later models)
Step 1 Swipe up from the bottom of the screen and pause slightly till multitasking interface comes.
Step 2 Press and hold on the Mail app until you see the red circle with the "-" image appears.
Step 3 Tap on the red circle to close the app.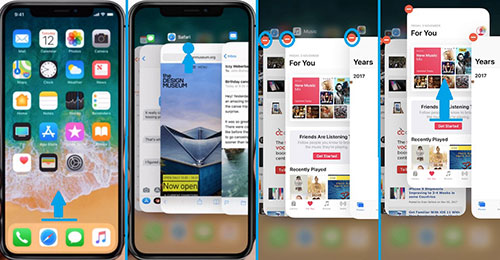 3. Delete Your Email Account & Add it Back
Removing and re-adding the information of your email can reset your email's server identity certificates. Deleting an email account of your iPhone will not erase your actual email account.
To delete an email account on iPhone
Step 1 Open the Settings app > Mail > Tap Accounts
Step 2 Navigate the email account you want to delete.
Step 3 Tap delete account and click on confirm.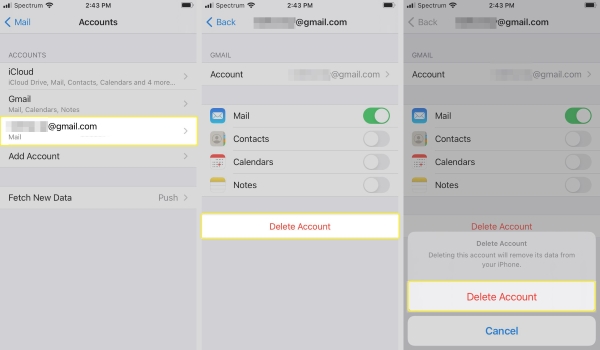 To add your account back on iPhone
Step 1 Go back to Settings > Accounts > Tap Add Account > select the email service provider.
Step 2 Follow your iPhone's instruction to re-enter the required information.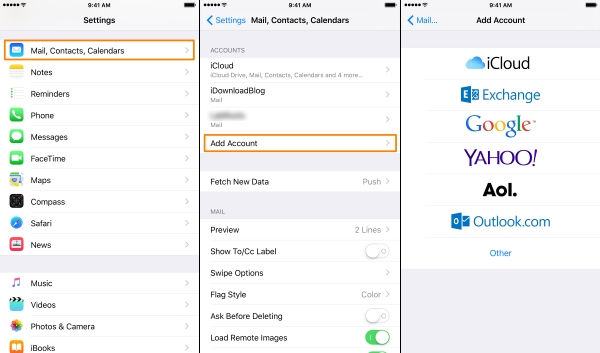 4. Reset Network Settings
Incorrect or invalid network settings could be the culprit here. The default options and values are customized by user, but after resetting network settings all of the data from the Settings app will be deleted. iPhone users who have suffered this error when using Mail on their device where can find remedy by resetting network settings. If you want to give it a try, then here's how it's done:
Step 1 Tap Settings > General > Reset > Reset Network Settings
Step 2 If prompt appears, enter your device's passcode and then click to confirm.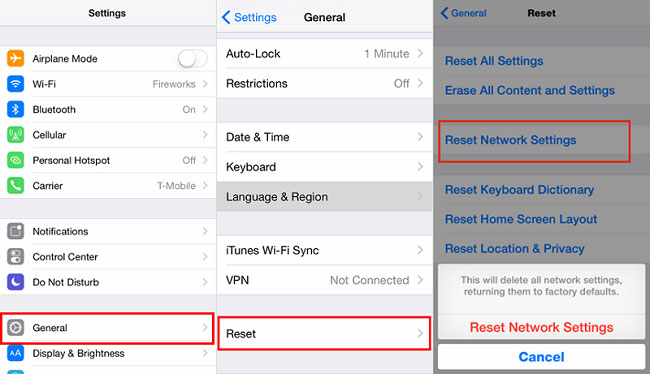 5. Update Your Operating System
iOS bugs may be causing the server identity verification error to pop up. Get the latest support from Apple, as they may already be working on a fix. The following steps help you to check for and get a new iOS version:
Step 1 Go to app dashboard, then visit Settings.
Step 2 Tap General and select Software Updates menu.
Step 3 If there is any new firmware available, download and install it.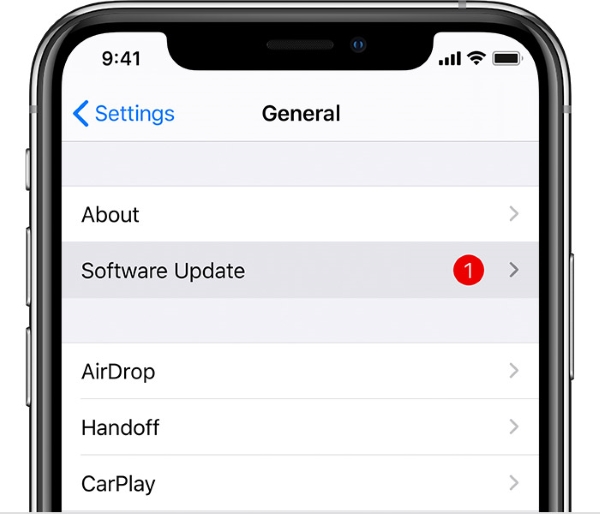 6. Factory Reset/Master Reset
Let's apply this clue, master reset or factory reset. Most bugs, glitches or any software issues that cause conflicts to server identity errors could be removed using this tip. At the same time, however, everything from your device would be erase. Be sure to back-up your iPhone to iCloud or iTunes if you wish to proceed.
To back up your iPhone from iCloud
Head to Settings > Tap your name > Select iCloud > Click iCloud Backup > Turn on iCloud Backup > Tap Back Up Now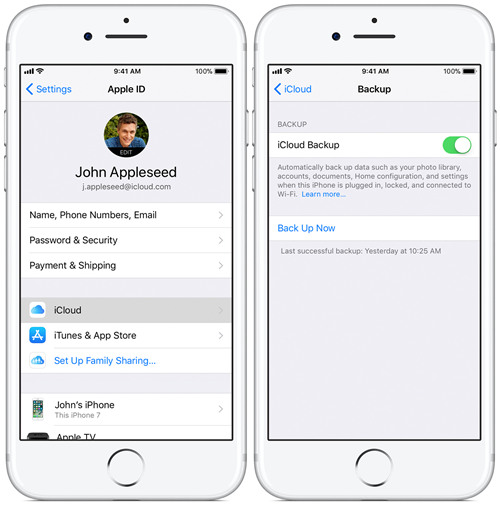 To factory reset
Go to Settings > General > Reset > All Content and Settings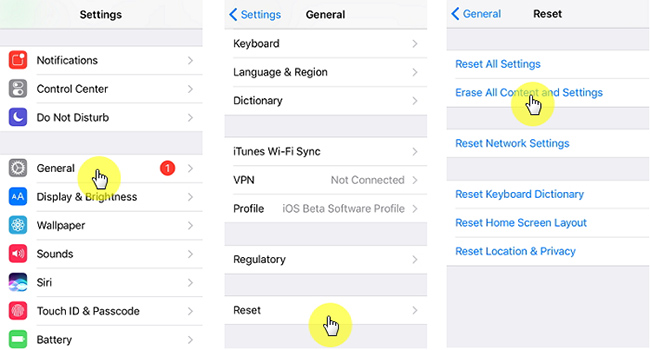 7. Using Joyoshare UltFix with Zero Data Loss [Hot]
Despite every previous method you have gave it a shot, it is possible that the iPhone is still unable to verify the server identity. Give up on this? No, it's not time to give up yet. Note that there are assorted and useful ways to do it, as shown in above guide, but here we're underlining the easiest procedure for your convenience.
Talking about amazing? You've gotta check out Joyoshare UltFix, a repairing tool that helps you fix 150+ iOS system issues based on your requirements, whose function will really blow you away. Any iPhone/iPad/iPod touch/Apple TV system issue, such as iPhone flashing apple logo, iPad stuck on the Apple logo, Apple TV no sound, etc., all these issues are within its capabilities. It is completely free to download and have trial use, and is perfect for anyone wanting to fix iPhone cannot verify server identity.
Key Features of Joyoshare UltFix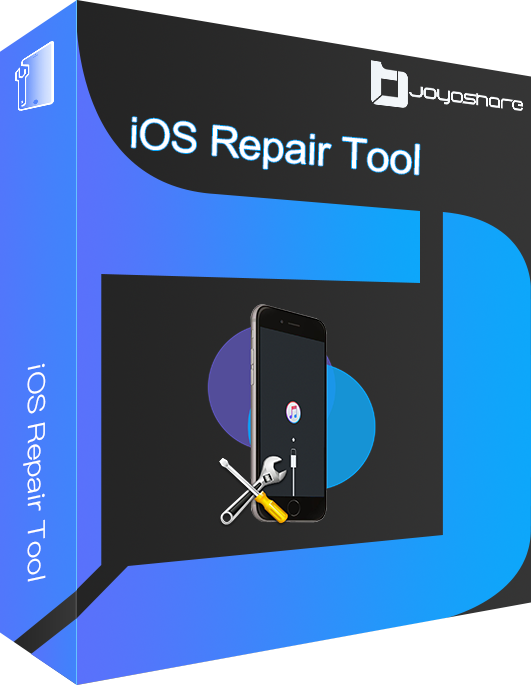 Easily Fix iPhone Cannot Verify Server Identity
Two flexible recovery modes: Standard Mode & Advanced Mode
Compatible with all iDevices and all iOS versions
Fix various iOS and Apple TV issues
One-click to enter or exit recovery mode for free
Follow these prompts, so you can use Joyoshare UltFix quickly and properly:

Step 1

Firstly, download Joyoshare UltFix and run it, then you have to click Start button to proceed.

Step 2

Then select Standard Mode and hit Next to enter the firmware downloading interface.

Step 3

Now check the firmware package information and Download the proper one.

Step 4

Finally, click on the Repair button to start repairing the operating system. After completion, iPhone "cannot verify server identity" already fixed.
Part 3 Final Verdict
These are the top ways that you can try out if your iPhone cannot verify server identity. If one technique does not work, you can turn to another one. With several options offer you, we're confident that at least one has done the trick. Additionally, if there is a software bug that is causing the issue, directly ask Joyoshare UltFix for help will definitely save your time and energy. We hope these solutions helped you get your email access back today!