In the two decades, the filming industry has seen much improvement in the way they shoot videos, edit them, and of course, the way they present them to their audience. Online movie streaming platforms have made it easy for people to enjoy a vast number of foreign movies. Most of these foreign films come with subtitles that help the audience understand the happenings without knowing the language. They are also specially designed for the deaf; they can easily enjoy the movie.
But in other cases, subtitles can be really annoying, especially if you are conversant with the language. Even for some who are not familiar to one foreign language, like some language learners, they prefer to watch videos without subtitles to improve their hearings of foreign languages. Well, are you looking to remove subtitles from MP4, MKV, AVI and other video formats? Do not get worried! This piece will, in detail, provide you with some of the best ways to get rid of subtitles. Before that, however, we will seek to understand the different types of subtitles. Keep reading!
Part 1. Types of Subtitles
1. Hardcoded Subtitles

They are popularly referred to as forced/ embedded subtitles. These kinds of subtitles are permanently embedded in the video files. In this case, there are no tools that can be used to alter or remove subtitles from MKV, MP4, AVI video files. In theory, forced subtitles are difficult to remove. However, in this piece, we will look at a creative way in which you can remove hardcoded titles..

2. Soft Subtitles

As the name depicts, soft subtitles are "soft". In essence, they are not embedded in the video image. They are independent can be easily removed using simple video editing software. More often, soft subtitles are found on DVD/ Blu-ray.

At the same time, movie subtitles can also be classified as internal and external subtitles. Internal subtitles can be described as those that are embedded within the video file while external ones come in separate files for the audio or video files. They are much easier to edit and remove.
Part 2. How to Remove Subtitles from a Movie or a Video (MKV, MP4, AVI)
Depending on the type of subtitles, there are different approaches to remove subtitles from AVI, MP4, and MKV, among other formats. Before removing subtitles, it is crucial that you establish the type of subtitle you are dealing with. Here are some of the easiest methods you can implement to get things done.
Before using Joyoshare Video Joiner, it is essential to note that the application only supports the removal of soft subtitles from MP4, AVI, and MKV video formats. Joyoshare is an all-time video editing tool that not only allows you to remove/delete or edit soft subtitles but also allows you to add subtitles to movie, merge different video clips, and even adjust video specs.
Using the app also lets you convert movies files to popular video formats watchable on portable devices such as tablets and smartphones. It has a simple interface that allows you to execute all the above options in just a few clicks. Besides, it is very much possible to configure video specifics such as adjusting resolution, saturation, brightness, and contrast, among others.
So, how do you remove subtitles from MP4, MKV and AVI using Joyoshare Video Joiner? Here are a few steps that will help with that.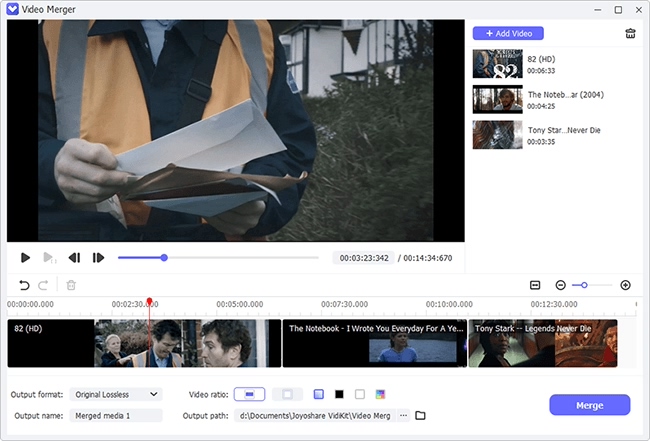 As stated earlier, we all now know that it is practically impossible to remove forced or hardcoded subtitles. Usually, they are permanently embedded in the video image and cannot be removed using video editing software. However, there is a more creative way to get around this. You can easily use video editing software to crop and alter the ratio aspect of the video file. For instance, you can use video editing tools such as Joyoshare Video Joiner, Wondershare Filmora9, HandBrake, and EaseFab Video Converter to crop and adjust the video frame just above the subtitles at the bottom of the video clip. We will provide you with a perfect example of how you can go about it using Wondershare Filmora9 video editor software.
How do I remove embedded subtitles from a video? Here is a step by step procedure.
Step 1. Launch the program on your PC and then drag the video with the hardcoded subtitles into the timeline.
Step 2. Click on the video clip and select "crop and zoom";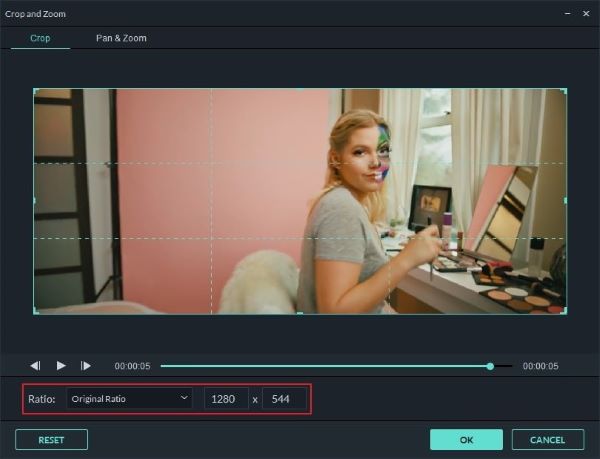 Step 3. Proceed to adjust and crop the video frame. Put the bottom frame above the subtitles to remove subtitles from MKV, MP4, AVI;
Step 4. Finally, proceed to save the change and export the video file into your desired format by simply clicking on the "EXPORT" option on the new window.
You can now enjoy your movie without having to worry about subtitles any more.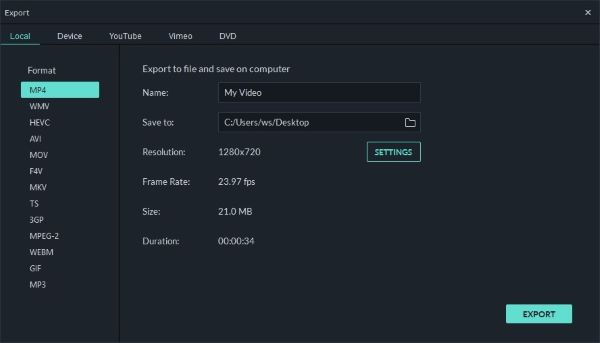 Step 1

Import movie/video file

Click on the Joyoshare Video Joiner icon to launch the application on your PC. Click on the right bottom option to import the file you would like to remove subtitles. The video file will automatically upload on your Joyoshare application.

Step 2

Edit file

Once the file is uploaded, move your cursor to the loaded file and click "edit." A new window will appear on your screen. Proceed to click on the subtitle option at the top of the new window.

Step 3

Remove subtitles

Click on the option below "track" on your new windows and choose "No Subtitle". It is important to note that the option will only appear if the subtitles are soft. Proceed to click on "Apply all to all" option then okay. You can see the preview video with no subtitles on the application.

Next, click the "Convert" Button on the main interface. And then your movie will be saved into your local converted folder. You can now enjoy your movie without subtitles.