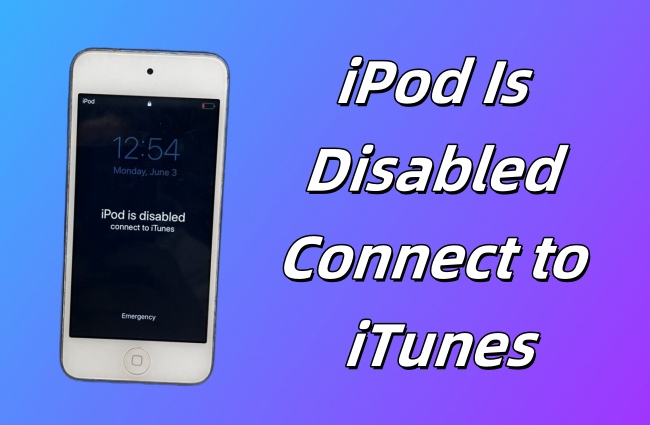 That iPod is disabled connect to iTunes is nothing unusual for every iPod user. When the notification appears on your iPod screen, that means your iPod is completely locked and you can't access it in a normal fashion. Undoubtedly, reasons for the problem are various. But in general, they come down to the many attempts to enter wrong screen passcode. If you are struggling with this problem, you might as well read this piece, which gives 4 solutions to put you out of trouble quickly.
Part 1. Connect to iTunes to Fix Disabled iPod
In normal circumstances, connecting with iTunes to restore iPod is the easiest method to get rid of "iPod is disabled connect to iTunes" trouble. However, it is only for the situation where the iPod has been synced with iTunes. Otherwise, you will be required to enter passcode to "Trust" the computer when connecting to iTunes.
Step 1. Make sure that you have installed the latest version of iTunes on the trusted computer. Then open it and connect your iPod to it with a right USB cable;
Step 2. When your iPod is recognized, simply click the iPod icon to proceed;
Step 3. Under "Settings" option, you need to tap on "Summary" and next press on "Restore iPod..." to fix the disabled iPod.
Note: After the process,all data on the iPod will be wiped out. If you have backed up iPod with iTunes before restoring, now you can choose "Restore Backup..." to get all erased data back.