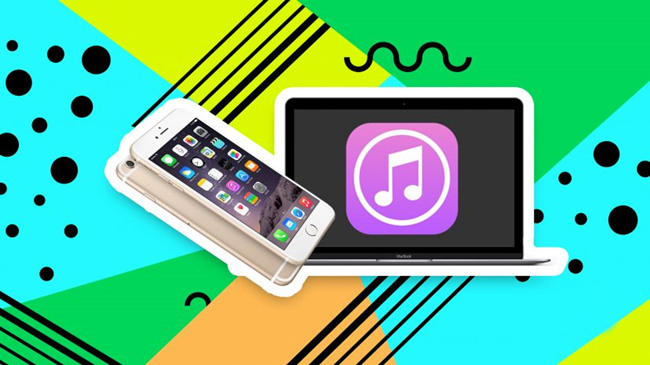 The data on your iPhone is very important be it for personal or official reasons. It needs to be preserved and kept secure and this is why many people use iTunes backup. This is a feature that allows iPhone users to backup all the data contained on their iPhones to their iTunes app on their computer. For this to work, you need your iPhone, a Mac and a cable to connect the phone to the computer. Without any problems, it should be easy and fast. However, there are times when you may be faced with problems such as iPhone won't backup to iTunes. What do you do in such an instance? Here are some solutions you should try!
Part 1. Why Your iPhone Can't Backup to iTunes?
When you can't backup iPhone to computer there are many causes. It is by identifying what the cause that you can determine the solution. The first and most common reason for iTunes iPhone backups is lack of connectivity. Your WiFi connection may be off or internet connection may be unavailable. This will affect the backup because iTunes requires internet connection for it to work effectively.
Another reason is that there are corrupted backups in iTunes. This app cannot save new backups with corrupt ones already in its memory. These corrupted backups need to be deleted before attempting to create any new backups. There are many other issues involving the hardware and the software. No matter what the issue is, read on and find out how to solve it.
Part 2. 5 Tips to Fix iPhone Won't Backup to iTunes Issue
#1

Restart the devices

There are those problems we really do not understand why they happen but restarting a device seems to help. This also applies in iTunes backup and can really help with iPhone won't backup to iTunes. When iTunes backup refuses to start, all you need could be to restart the iPhone. Do this and also restart the computer. To restart the iPhone, long-press the power button and select 'restart' from the options given. The phone will reboot. As for the computer, restarting it will depend on what type you are using. Basically, it involves going to the start menu and choosing restart from the options under "Power".

#2

Check your cable connection

As stated earlier, you need a USB cable to perform an iTunes backup. However, not all USB cables work. The best is Thunderbolt or any other MFI certified cable. Another reason why your USB connection may not work may be that the port you are using is faulty. Try changing the port you connect the phone to and the backup may continue uninterrupted.

#3

Update iTunes

If you are using an old version of iTunes you will always be faced with issues. If you are wondering why is backup greyed out on iTunes, it could be because the version of iTunes you are using is old. What is the solution? Update the iTunes program to the latest version. To update, open iTunes and go the help menu. Click on "Check for updates". The program will check for updates and download them. Install them and you will be able to backup your iPhone data without any problems.

#4

Free up disk space

When you have limited hard disk space you can't backup iPhone to computer. You will get an error stating that you cannot backup data because there is no more space. When this happens, you need to free up disk space. To do this, delete old files you do not need and you will have enough space for your backup. Alternatively, choose to use iCloud for backup. This option does not need disk space as it uses cloud storage for keeping all the backed up data.

#5

Ensure you have internet connection

Without internet access it is impossible to backup your iPhone using iTunes. Ensure that your WiFi has internet access before starting the backup. Remember that iPhone won't backup to iTunes disconnected.
Conclusion
There are solutions to iPhone won't backup to iTunes. While these may work at times, at other times nothing seems to work. If this is the case and you ever lose your iPhone's data, there is a solution you can rely on - Joyoshare iPhone Data Recovery. This is a program that can help you get back all the data in your iPhone when it is lost. Whether it is due to a theft, system failure, malware attacks or any other reasons, Joyoshare will help you get all the data back. In just three easy steps, this program will help you recover over 20 file types including messages, call logs, photos, videos and app data among others. The recovery is fast and safe so you do not need to worry about can't backup iPhone to computer issues. You can get all the data back without having to backup. You can also recover data from your iTunes backup using Joyoshare.
See More: How to Recover Lost Data from iPhone with Joyoshare