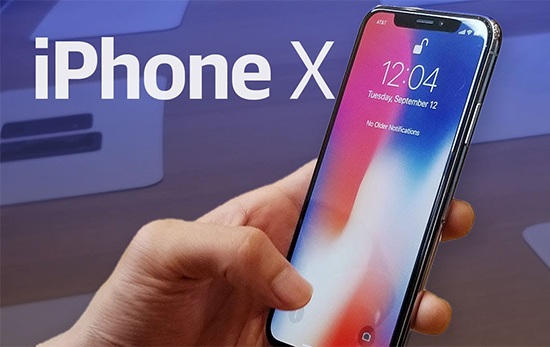 There have been a lot of complaints on iPhone X recently. The reported iPhone X problems refer to bugs, glitches and problems in Wi-Fi connection, speaker operation, Face ID performance, battery drain and 3D touch and so forth. Considering the time to fix these iPhone X problem is uncertain, you should resolve them on your own. Don't be anxious if you have no idea about it. Below we are going to introduce the most 10 common problems that iPhone X users have and attempt to explain how to deal with them in easy steps.
#1. Problems with Updating Data on iCloud
An iPhone X automatically updates the data on iCloud so you have a round the clock access even when the device doesn't work. An advantage of this is that it saves the space in your phone's memory. However, sometimes the phone will fail to perform this function. In such a situation you will usually need to restart the system.
One of the options is to press the Volume Up button, then follow it by pressing the Volume Down button and finally finish the process by holding the side button for a few seconds. The outcome should be an Apple Logo that appears on the screen which means the system is being rebooted. Upon finishing this, you can try out updating on iCloud again.
#2. Problems with Data Retrieval from iCloud
Sometimes you will need some old documents from iCloud. You probably stored them there long time ago so that you make some room for the files. There might be an occasion when you will not be able to download them. The following is what you should do.
Some of the usual options is to create local backup on your PC or to go the iCloud.com and get your valuable files back (don't postpone this too much as the data is stored there for just 30 days).
Another smart choice is to use Joyoshare iPhone Data recovery, a software that can retrieve over 20 kinds of files you might have accidentally deleted, unknowingly lost, carelessly broken, etc. with 3 smart recovery modes.
#3. 'My battery died' Problem
Fast pace of battery emptying is a very well-known annoyance that a lot of users tackle.
Try to turn off the push option for your e-mail because it will disconnect it from the server that exhausts the battery by constantly sending the mails to the phone. A few more pieces of advice we can share is that you should turn off your location tracker and all the apps that you aren't presently using.
We have to emphasize that this particular issue doesn't usually originate from the hardware, but if it becomes constant, make an appointment in the nearest Apple store.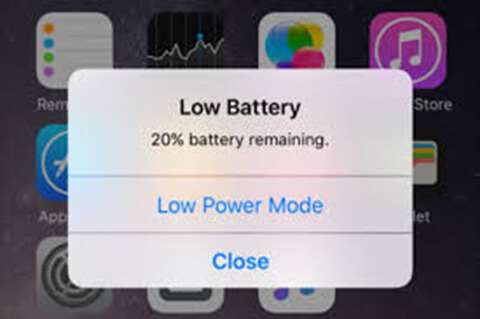 #4. Deal with Screen 'burn-in'
If you haven't heard of the term "burn-in", you might have heard people saying that their screen froze. Interestingly, these two antonyms describe the same issue of an app or icon that is immovable from the screen for a while.
This is a common iPhone X OLED screen problem which you can solve by adjusting the brightness of your screen or set the display's Autolock frequency to a shorter period.
#5. iPhone X Bluetooth Issue
A lot of Apple customers have made remarks that the Bluetooth option doesn't work. This is one of the most perplexing iPhone X issues sometimes and the safest way to go is to wait for a new update.
If you urgently need your Bluetooth, chose the Forget this Device when you enter Settings>Bluetooth and tap on the small "i" letter. Should this fail, you can try to get the device back to its factory settings (Settings > General > Reset > Reset All Settings).
What might be helpful too is that you do the un-pairing, which means that t you should disconnect the old devices which you are not using.
#6. iPhone X Wi-Fi Issues
Not being able to connect to the Internet can be a real pain. When you're having an important online call over Skype, WhatsApp, Viber or other instant messaging apps, not having Wi-Fi connection can be especially troublesome.
One of the issues may be lying in your router. Try restarting it or updating its firmware.
You can also go to the Settings > Wi-Fi. Find the problematic network and after a longer hold it will give you a pop up box in which Forget Network will be one of the options. After that, try re-entering the password and you will be good to go.
Some other tips include disabling your VPN and resetting your network settings, and more can be tried as well.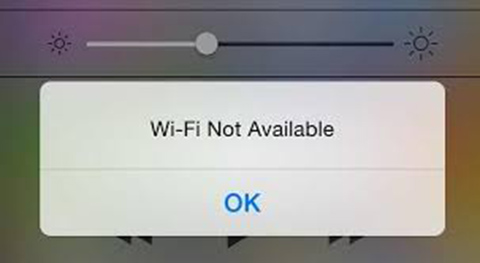 #7. Solution for 3D Touch Problems
This is a new feature that iOS gives. It helps you use the shortcuts much faster. There are already reproaches aimed at Apple claiming that it pops up too fast and shortcuts not appearing on the screen.
The issue usually lies in the sensitivity settings. You should set it to medium in the Accessibility option of your settings. You can also try restarting or rebooting your phone and also making a backup.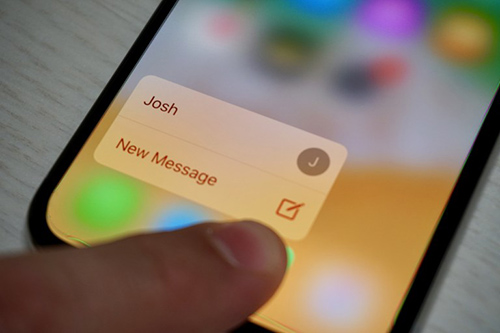 #8. Face ID Issue
This device allows you something that was once only seen in sci-fi movies. The iPhone X is unlocked thanks to the Face ID option. Unfortunately, this inexplicably is prone to failure.
Firstly, check if the environment has good lighting so that your phone can recognize you easily. Other option is that you try going to Settings > Face ID & Passcode and switch off the Require Attention for Face ID. You should also ensure that your phone has the latest updates.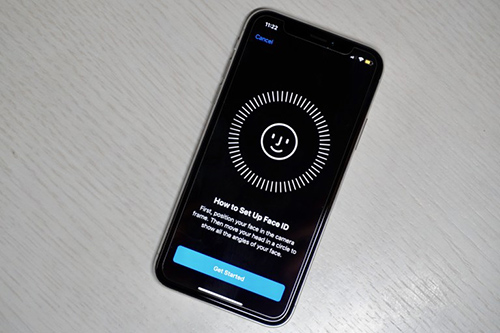 #9. Problems with Wireless Charging
Wireless charging is a great possibility iPhone X provides to its users. If you are one people that love life without cables you will certainly adore this feature. However, even these kinds of chargers can fail you, but there is a fix for this as well.
Firstly, if the phone is in a case where you additionally keep your ID or credit cards, you will have to take it off because it can interfere with the charging process. Also, don't forget that iPhone X works only with Qi-enabled pads because other low-quality pads aren't safe for your phone.
Other, more common practices used to resolve the issue include restarting and hard restarting your phone, updating it and checking whether the charging kit is well connected.
#10. What to Do When the Sound on Your iPhone X IS Distorted
Crisp and clear sound is what iPhone usually pursue, especially iPhone X as the latest version. The sound, however, can sometimes become weird and starts crackling. There are several things you can do in this situation.
Firstly, make sure there is nothing that is covering the receiver such as screen protector or some dirt. Make sure as well that you have the latest version of iOS. Restarting and rebooting your phone could also be the resolution of the issue.
One more tip we can give you is to try turning your Bluetooth on and off, as this has also been reported as something that helps in the situation.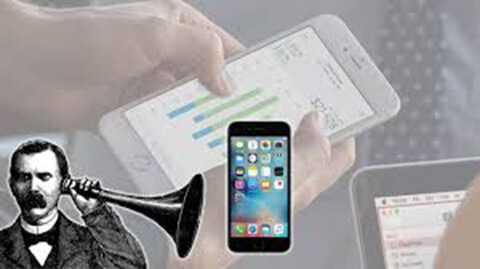 Final Word
Sometimes, trying to repair problems with iPhone X by yourself can be tricky. It is still new and has a lot to be perfected. Therefore, feel free to make an appointment with your nearest Apple store if you do not have the confidence that you can deal with this in the comfort of your home.
We also recommend that you hop on Apple's site because they often post lengthy and informative posts. Once customers report an issue, they try to tackle it and notify other users how to go about the same problem.
You can also take a glance at some of numerous forums where users help each other with useful pieces of advice and here are some of them:
1. iMore Forums
2. MacRumours Forums
3. iLounge Forums
4. Apple iPhone Forum
5. everythingiCafe Forums