With the digital world taking over rapidly, most tasks are performed online. For a digital content creator, you must use screen recording tools such as Camtasia, to fantastically make a YouTube, a business, or an informational video understandable. This third-party software has built-in capabilities to record on-screen activities on a computer. You can easily install it on Windows or MacOS. Apart from Camtasia, several other programs provide excellent performance. In this article, we are going to discuss the 11 best Camtasia alternatives in 2021.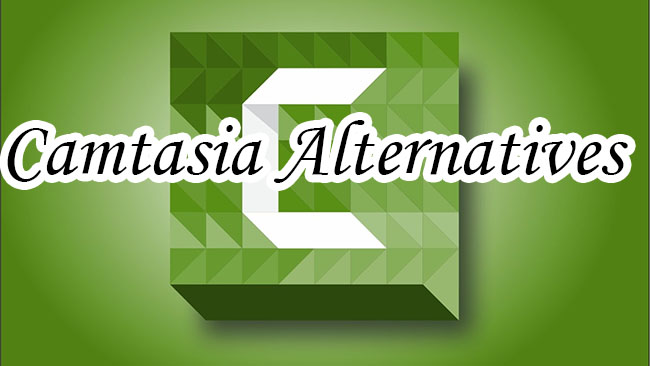 1. Joyoshare VidiKit
Joyoshare VidiKit - Screen Recorder, an alternative to Camtasia, is ideal for recording videos in 1080p 60fps. You can either record your class, an amazing video, or live calls to save the essential details. It is perfect for producing explanatory videos as you can show clicks and highlight cursor. The screen recording software has no time limit and no watermark. You can record the computer audio and microphone sound.
Pros:
Record high-resolution video without frame drops
Get system audio or make narrations using microphone
Preset codec, sample rate, channel and more parameters
Options to spotlight clicks, show cursor, schedule, trim, etc.
Can record appealing videos without glitches
No watermark and no limitation in the recording length
Cons: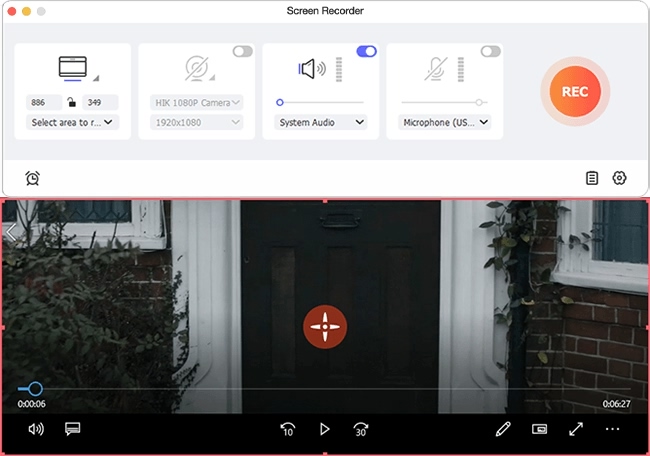 2. OBS
OBS is a professional and Camtasia free alternative. It allows you to record MacOS, Windows, and Linux screens without disrupting the quality on any of these platforms. It is open-source and free software for recording multiple screens and live sessions. You can make real-time professional videos using options such as add images, webcam, browser window, capture cards, and much more.
It has multiple audio mixing features through which you can adjust sounds, and its powerful settings help you manage new or existing sources. You can tweak your broadcast or recording using the configuration options on the control panel. It has audio mode and eight different scenes to increase production quality.
Pros:
Free of cost
Make real-time professional videos
Audio mixing feature
Cons:
Bad compatibility with MacOS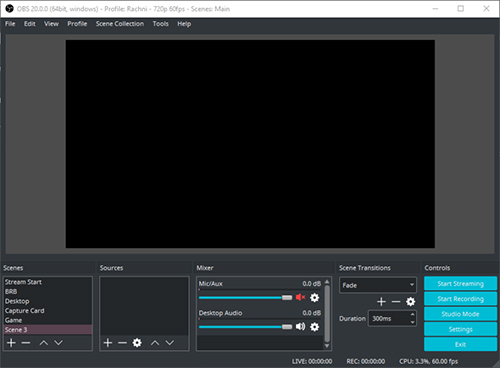 3. ScreenFlow
ScreenFlow has to be one of the greatest alternatives to Camtasia, mainly because it allows iOS phone and laptop recording. It has multi-editing tools which one can use to produces pro videos without much effort. It is effortless to learn and with high-quality motion graphics to increase video quality. You can use styling templates to make outcomes professional. You can also directly publish videos to sites such as Vimeo, YouTube, etc.
Pros:
Publish videos directly
Sort files easily
High-quality motion graphics
Cons: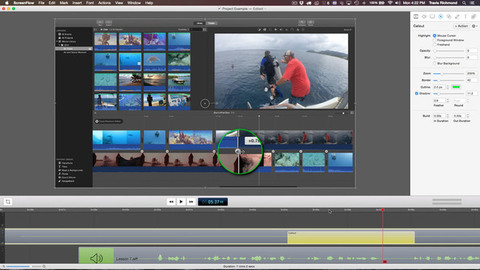 4. Wondershare DemoCreator
DemoCreator is an excellent alternative to Camtasia as it easily records screens and helps edit videos. You can record all your on-screen activities and live sessions. It is a fantastic tool for teachers and students to improve learning. You can use the in-built editor to edit audio and video separately.
It has a green screen, zoom, and transition effect to help increase video quality. The captions and pre-rendered stickers help in making the final product more fun. It is a tremendous two-in-one video recorder and editor.
Pros:
Record on-screen activities
Edit audio separately
Pre-rendered stickers
Cons: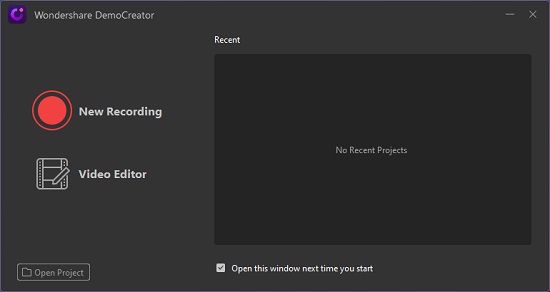 5. ActivePresenter
ActivePresenter is one of the alternatives to Camtasia with various editing and recording options. It has a dark mode to brighten up your dull screen before recording. It has software stimulation that makes the recording process smooth and easy. You can add text animations to make the video more interactive.
One of the best things about this is that it has rich interactive options such as editing modes to make your experience delightful. It is perfect for adding animations and making the video more compelling. You can also play built-in quizzes to understand the app more.
Pros:
Dark mode available
Text animations
Built-in quizzes
Cons: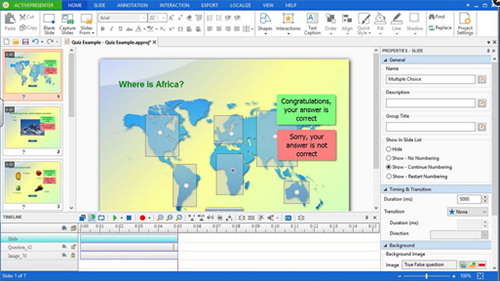 6. Free Cam
Free Cam is an excellent alternative to Camtasia with multiple editing features to enhance your production quality. You have the option to record multiple screens at once or choose one screen. One of the best features of the Free Cam is that you can do voiceovers and edit audio separately.
It has multiple audio and video editing options; you can add background music to make videos appear richer. You have to press the Escape button when you are done recording. A user also has the option to highlight the cursor to make the video more understandable.
Pros:
Multi-screen recording
Escape button to stop record
Background music options
Cons: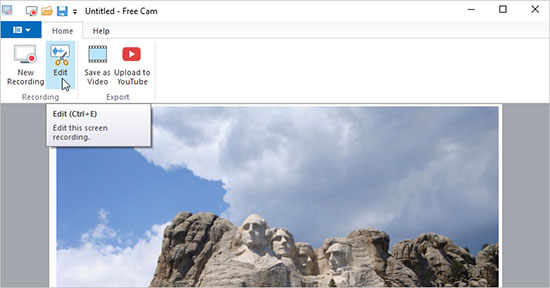 7. Screencast-O-Matic
Screencast-O-Matic is not an entirely free Camtasia alternative, but it is one of the readily used ones due to its exceptional performance. It allows you to record screens for educational and professional purposes. There are a variety of editing options such as transition mode, green screen, etc. It is perfect for enhancing video quality.
It is one of the best ones available in the market, as you can add extended captions, titles, and video disclaimers if necessary.
Pros:
Generate professional videos
Write extended captions
Green screen option
Cons:
15-minute recording limit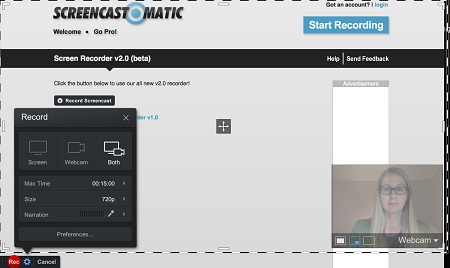 8. Icecream Screen Recorder
Icecream Screen Recorder is not one of the free Camtasia alternatives but reasonably priced. It provides professional editing options through which you can create videos for webinars and online courses. It allows you to use an editing tool to add your logo, description, and headings.
Pros:
Add annotations
Record webcam also
Add logo
Cons:
No live streaming options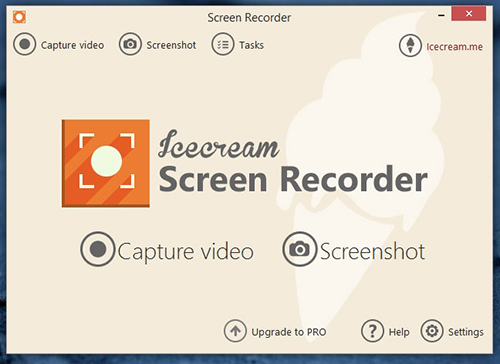 9. CamStudio
CamStudio is one of the Camtasia alternatives free of cost with valuable features. It is one of the best available in the market with various editing features and is free to use. We love how this app makes industry-level AVI videos that are ideal for professional use. If you are a teacher, then this app is perfect for making small interactive videos. If you do not find your voice that great, you can edit using audio features or do a voiceover. It is a perfect app for beginners.
Pros:
Free to use
Make industry-level videos
Voice-over option
Cons:
Contain program when installed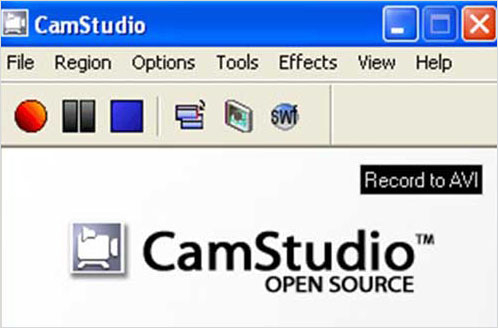 10. Movavi Screen Recorder
Movavi Screen Recorder is a Camtasia alternative with multiple perks. It is excellent for recording live calls and webinars to take notes later. You can adjust recording settings while screen recording. You just have to hit the REC button to start the process. A user can save the recording in any format on their laptop.
One of the perks of this app is that you get to schedule recording. You can add a screencast, draw on video, add titles, descriptions, and record audio-only.
Pros:
Great for live calls
Easy to use
Excellent edit features
Cons: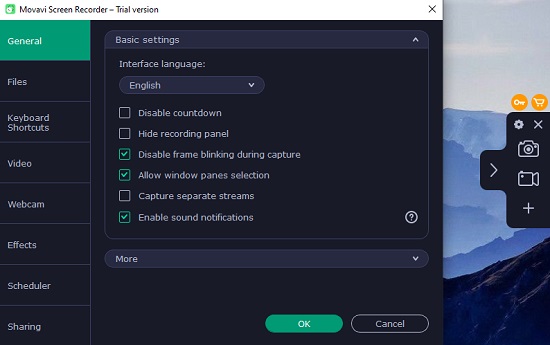 11. ThunderSoft Screen Recorder
ThunderSoft is one of the Camtasia alternatives which is easy to download and has its fair share of perks. One of the best features of this app is that it is safe to download and super simple to use. You can record high-definition videos using this app, and perfect for recording gaming sessions as it does not have any recording time limit. You can also add a webcam overlay and record yourself and the screen together.
Pros:
Easy to use
Make high-definition videos
Record gaming session
Cons:
Lack features in the free version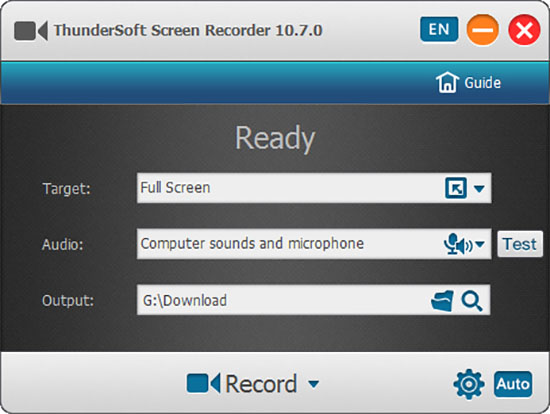 Conclusion
Given the circumstances of the world and increasing digitalization, most educational and work activities have shifted online. Videos are an excellent medium for learning and marketing. Screen recorders help a user in taking notes without actually writing anything. They are also a vital tool for making informational videos. We did our research to suggest the best Camtasia alternatives that you can significantly benefit from. Thanks to the great features, you can make professional videos for a fraction of the cost or relatively free. We hope you get help from our suggestions and make great use of screen recording software.