Apowersoft Screen Recorder Pro is simple video recording software that allows you to capture anything on the screen. It is perfect for a blogger or a YouTuber who wants to share a newly discovered feature from their computer. It is very versatile and can be operated by anyone easily. If you want to share tips and tricks on how to operate on your PC, then this can be one of the best software for you. However, frankly speaking, its advanced and diverse features sometimes make it relatively puzzling, especially for newbies. Or you may also be dissatisfied with other points of this tool. Under such circumstance, what you need is alternatives to Apowersoft Screen Recorder Pro, which luckily can be known from the following list.
1. Joyoshare VidiKit
Joyoshare VidiKit - Screen Recorder, a great alternative to Apowersoft Screen Recorder Pro, is an outstanding screen recording software designed to record any activity on the desktop in high quality and capture video and audio simultaneously.
By means of it, you can switch recording mode, customize capturing area, set shortcuts, specify parameters (code, bit rate, resolution, sample rate, etc.), create task and highlight cursors in the way you like. What's better, it also enables you to skip unwanted contents, insert watermark and trim videos without time limit.
Pros:
Cons:
Trial period adds watermark to video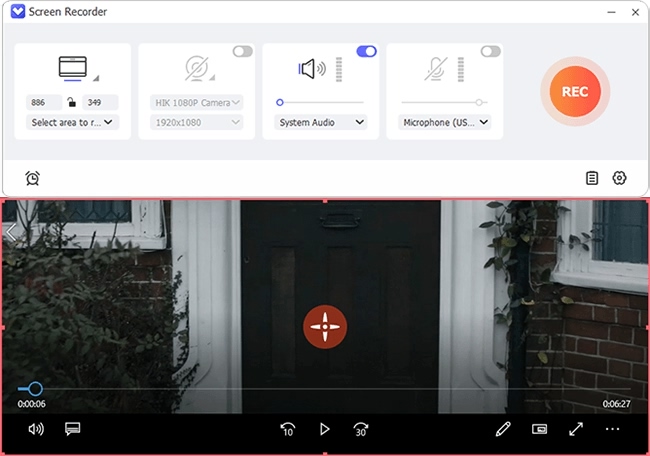 2. Fraps
Fraps is by far one of the best recording software and an original game capture software. It offers decent configurations and options and it is the best software for game capture and very easy to use.
It performs many tasks like benchmarking screen capturing and real-time video capturing. Benchmarking software, screen capture, and real-time video capture are the three main features of this Apowersoft Screen Recorder Pro alternative. Your screen captures are automatically named through the system.
Pros:
Benchmark feature is reliable
It's easy to use and has excellent configurations
It can capture screenshots at different time intervals
Cons:
It's not updated to the latest version since February 2013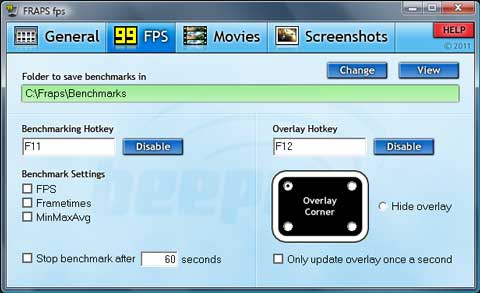 3. Camtasia Studio
Camtasia Studio, one of the best Apowersoft Screen Recorder Pro alternatives, empowers you to record the activity going on your desktop in a professional way. It has a number of features that make the production of visuals easy and fast.
It has the ability to import and export audios and videos. It offers many animated background options enabling the making of tutorial videos and marketing videos. You can give different gestures to your video by using drag and drop tools like icons, shapes, and clip art.
Pros:
Well-designed interface
With different output formats
Provide powerful features and editing options
Cons:
One cannot schedule an automatic recording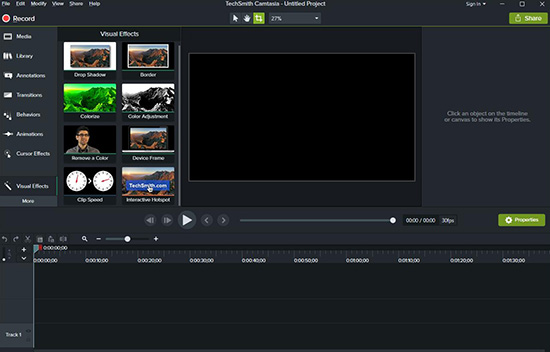 4. CamStudio
CamStudio is a free and over discussed screen recorder which provides the users with features like computer screen recording, playing music, recording audio, and games in a very effective way.
It is one of the best choices for those developers and programmers who provide technical support to use their programs. It is an excellent screen capture software with the best screen capturing apps and video editing feature.
Pros:
Lots of video editing options
Ability to compress files with no restriction
Support video uploading and sharing
Can make high-quality tech tutorials
Cons:
Complicated set-up
Offer low frame rate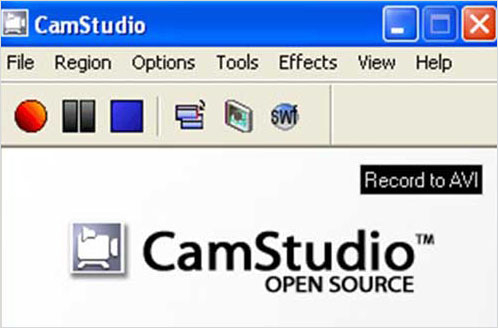 5. Jing
Simple and free, Jing is one of the well-liked alternatives to Apowersoft Screen Recorder Pro for your fast-paced online conversations, and educational videos.
More than that, it offers option to create a video or take a picture from your computer desktop screen and facilitate you to upload it clipboard, FTP, Web or computer. What is convenient enough is that you can handily get a URL to the content you make, supported to share with others you want, once you are going to upload to the web.
Pros:
It's an easy system to be operated
Support take a picture/video as you like
Automatically generate URL once upload to the web
Cons:
Lagging problem occurs
Provide limited editing options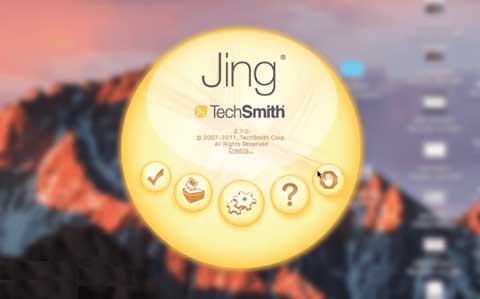 6. Bandicam Screen Recorder
Bandicam is competitive software that allows you to capture any activity on your computer screen in the form of a video or a picture. It's an qualified Apowersoft Screen Recorder Pro alternative.
The most important key feature of Bandicam screen recorder is that it lets you change the number of frames per second and also shows possibility to use keyboard shortcuts. Under the help of it, one can easily capture screenshots and save them in different formats like PNG and JPG.
Pros:
Support lots of formats and codecs
It has two capture modes
Allow to resize the capture area
Cons:
Video recording may have a lagging problem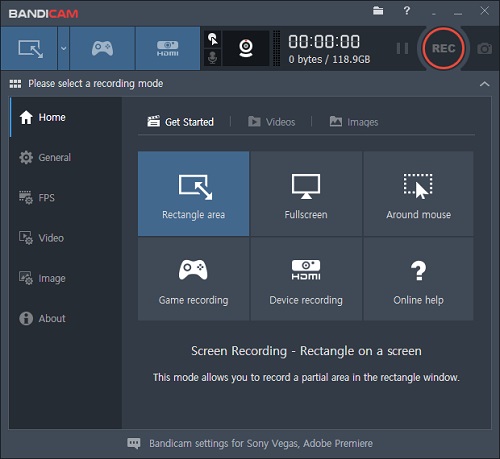 7. OBS
Open Broadcaster Software commonly known as OBS, is free to use software that comes with documentation to allow beginners to recording videos. It's a live streaming application, an open source to your video streaming needs. It comes with a clean interface system and one can add multiple images, texts, capture cards and more.
Pros:
It has speedy performance
Open source with clean interface
It provides keyboard shortcuts
Cons:
Cannot link to audio files as a source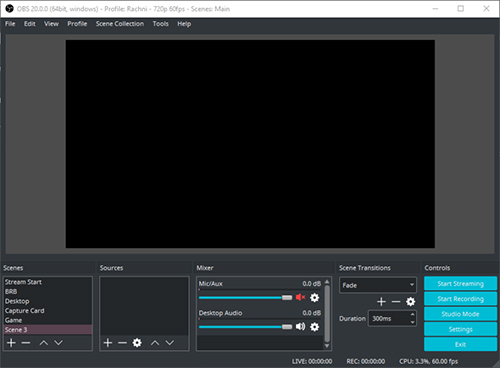 8. Snagit
Snagit can be a trusted alternative to Apowersoft Screen Recorder Pro as it has many stunning yet professional features in recording. With it, you can quickly capture screenshots, videos, your whole desktop, a specific window, a certain area or even a scrolling screen. Also, you can record different sounds and use webcam easily. There are more options to turn your recorded short video from MP4 to animated GIF, trim clips, etc.
Pros:
Optimal solution to make panoramic scrolling capture
Create animated GIFs
Record desktop and iOS screen
Add annotations, capture audio and more
Cons: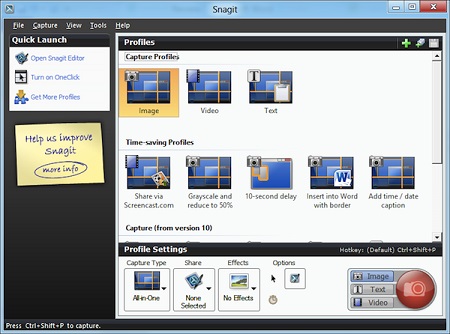 Conclusion & Suggestion
To sum up, when you are looking for a way to do a screen capture for the technical support or educational tutorials then, apart from the Apowersoft Screen Recorder Pro, its alternatives are a very good choice because of their extraordinary features and configurations. Be aware of the advantages and disadvantages of the product and choose the right one according to your need. Make a checklist of the services you need, also check the basic things like supported formats and configuration settings. Before you choose any software, don't forget to try the free version for a demonstration.