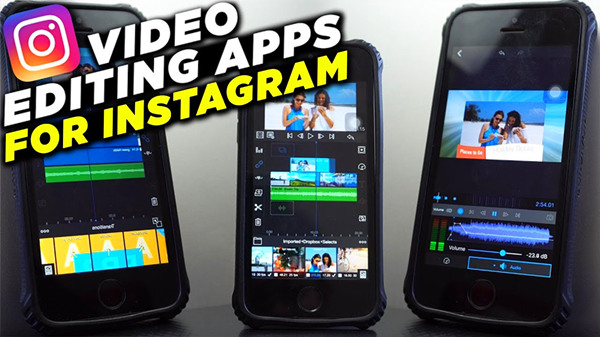 Nowadays, more and more people like to share their photos and videos in Instagram, especially interesting videos. Creating video clips is simpler and fun; thanks to the amazing applications developers have created over the years. Today there are literally thousands of video editing apps designed for Instagram sharing. However, no all the applications you can access yield the best results. Some applications either bring blur images or low-quality results. But how will you find the best applications for video editing?
We have compiled a list of 5 best video editing app for Instagram that you can explore for amazing results. Helping you land on the right applications and avoid using trash applications that only waste your time.
1. Horizon Camera (iOS & Andriod)
Horizon Camera is a completely free application that yields amazing results for Instagram. The application has the ability to edit vertical videos on their side to display horizontal video. The idea behind the creating of the Horizon is to help users have horizontal videos, mainly because horizontal videos are seen to be more professional.
Horizon also comes equipped with up to 2k horizontal recording eight filters, 60 to 120 fps slow motion support to help you get the best video recording experience. It is also available for both iOS and Andriod users, though iOS users have all the fun due to the additional features.
As much as many users will use this application for Instagram videos, you can use the application for other uses as well.
Pros:
The application is available for both Android and iPhone users
It is easy to use
Cons:
The application has more features in iOS compared to Android
Low resolution not good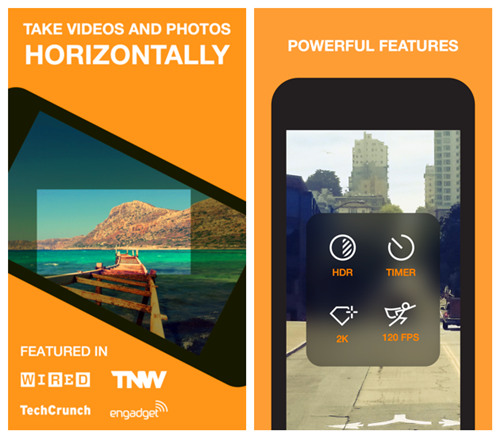 2. Boomerang from Instagram (iOS & Andriod)
When looking for GIFs and short video content, Boomerang is the best Instagram video editing app. It comes loaded with tones of short video content you can enjoy. Apart from the short videos, the application is also used for video editing purposes and is extremely exciting to use. Boomerang from Instagram works by compiling images into a video clip, which is very interesting to view rather than still images.
Users can also post their creation straight from the application or even save them on their phone to use later.
Pros:
Easy to use
It's free for all users
Makes your images more interesting
Available for both Android and iOS users
Cons: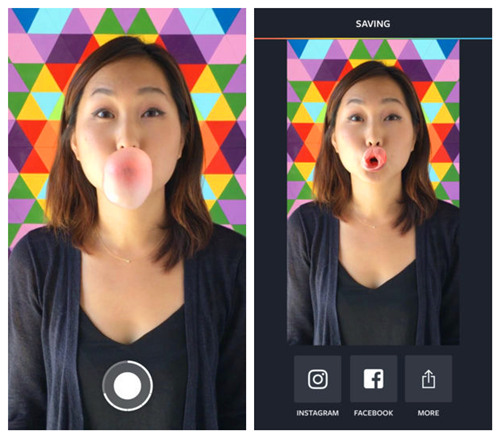 3. FilmoraGo (iOS & Andriod)
Most applications will only offer you free edits that come with watermarks, well with the film you can edit your application with no watermark. FilmoraGo is one of the most proficient video editing app for Instagram you can have on your device.
The free application allows you to add music, special effects as well as texts to your video to make it more attractive. More advanced features in the application allow you to chop and move scenes around as you please via the timeline. It also offers means to either increase or decreases the speed of your application.
Pros:
The application has no watermark
Has advanced features
Easy to use
Allows users to add music to their music clips
Cons:
The app requires a high performing speed device to function perfectly.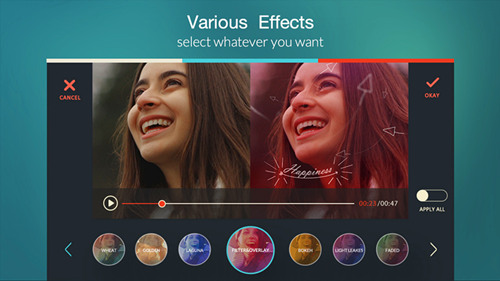 4. Funimate (iOS & Andriod)
Funimate is among the popular applications Instagram users are using for efficient results. The application stands out uniquely with its ability to work with both videos and images. It comes with 15 filters which you can play around with to set the mood of your Instagram account. Whether you want to bring our that cinematic look or gothic look, this application has got you covered.
Pros:
Simple to use
Comes with over 15 filters for users to explore freely
Deals with both videos and images
Cons:
The application is not free it costs as from 3-60 dollars depending on which features you have unlocked.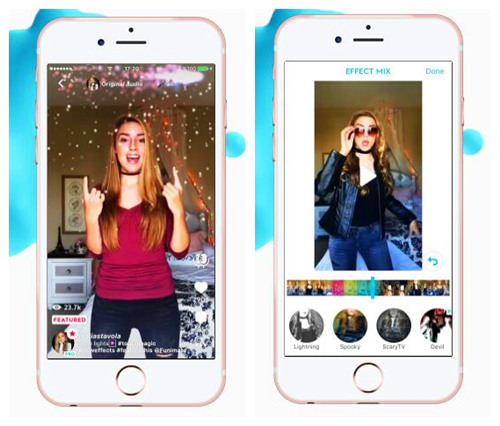 5. Clips (iOS)
Apple Clips is an iOS application which is design to edit and create short video clips. The application comes loaded with complete graphics and special effects, which makes it more attractive to all Apple users. Its advanced features include the ability to allow you to create animated captions for your video clips with Siri's voice recognition technology. However, Apple Clips does not allow you to post on Snapchat but works well with other social media platforms.
Pros:
Easy to use and works fast
Has more advance feature compared to other editing applications
It's free to all iOS users
Cons:
The application is only limited to iOS users
It requires a capable device to work efficiently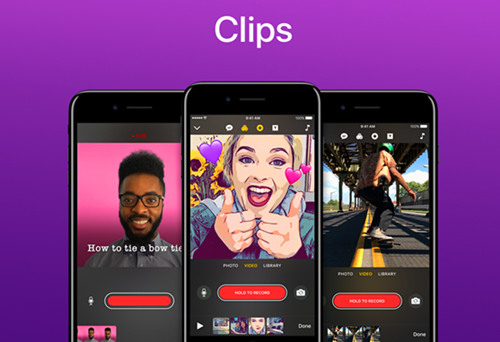 More Recommendation: Joyoshare Media Cutter (Windows & Mac)
To enjoy the extreme beauty and technique involved in video editing, Joyoshare Media Cutter (or for Mac) is what you should have installed in your computer - the best Instagram video editor blowing. Talking about an application that has the ability to trim both audio and video files, this application is unstoppable.
You can first cut and edit the videos you shoot on the computer and then share them to the Instagrm. The quality of the videos edited also remains the same and it can accommodate all popular files like HD videos, web videos and not forgetting general videos and audios. It also provides the ability to merge videos, very few video editors can provide this function.
Once you purchase the cutter you enjoy long life benefits with no cost on upgrades. You can enjoy the application for as long as you want with not cost on you.
Key Features of Joyoshare Media Cutter:
Trim and edit video files fast and losslessly
Supports a wide range of video formats
Export the enhanced video files onto various portable devices
Provides powerful video editing features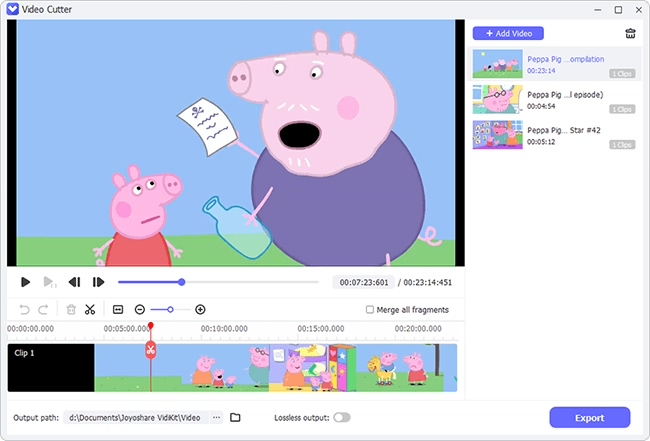 Conclusion
If you are looking for the best Instagram video editor, you will find these applications very useful in your quest; remember not all applications that claim to be perfect yield perfect results. These applications ensure the quality of your video is not diminished and your fans continue to enjoy the amazing adventure you have to offer.
In addition to the amazing performance, the user interface of the applications is also easy to comprehend that it could take you a couple of minutes to edit the whole clip. Last but not the least, if you're not happy with the results after using the mobile video editor app, you can give Joyoshare Media Cutter a try, which is one of the programs that will never disappoint you when it comes to video editing.