Why do you film your desktop activities rather than taking a screenshot? Well, there may be a lot of reasons for doing that. Sometimes, it is necessary to capture the ongoing screen activity. This is where you need a highly specialized open source screen recorder. Sometimes images, screenshots are not able to illustrate things, and you tend to understand better from videos. People from all walks of life like doctors, engineers, gamers, teachers, everyone use screen recorders for their purposes. Now coming to the quality of screen recorder, every screen recorder is unique in its way. There are many differences in functionality and flexibility. In this article, we have listed some, let's explore.

1. OBS
OBS is a free and open source screen recording software used by professionals. This software is used for recording and streaming purposes. There is a huge difference between it and other native screen recorders. As it is fully compatible with all the platforms, you can film your desktop's screen recording. Its key features are that it is capable of recording high-quality videos with customized transitions. It has easy, powerful configuration options and contains hotkeys. Also, it has a built-in audio mixer with noise cancellation abilities.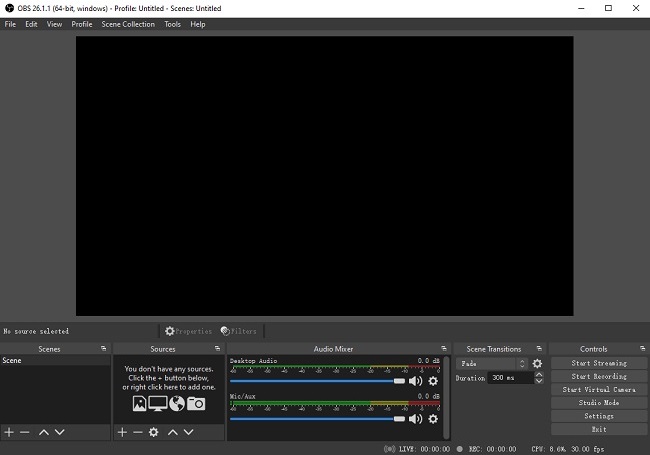 Pros:
Advanced configuration and easy connection with streaming devices
No watermarks added
Unlimited recording
HD screen recording
Allow more than one scene by using different sources
Cons:
UI can be improved
It may crash sometimes
Not recommended for beginners
2. CamStudio
It is known for its HD screen recording. No matter whether you have personal or professional work, it is free for both. It supports only two video formats: AVI and SWF. You can add captions while recording your screen and need not to worry about watermarks.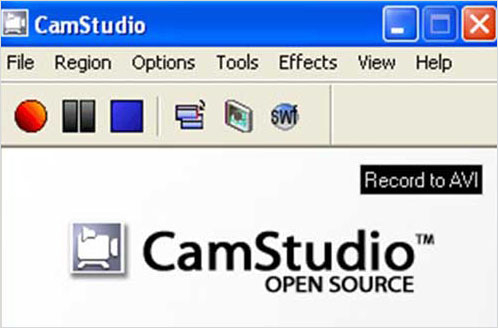 Pros:
Do not leave watermarks
Free of cost and compatible with the Windows platform
Cons:
Support SWF format
Not updated since 2013
Vulnerable to malicious software
3. ShareX
ShareX is also a famous open source screen video recorder. Its features make it the best, and among them, one is its portability. You can set controls and initiate the recording at any time. It does full screen recording and has auto-capturing features. ShareX supports many methods for direct uploading of several files.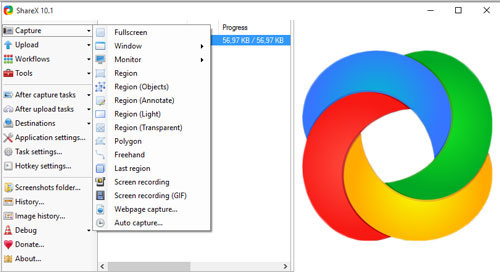 Pros:
Save videos in GIF format
Light software with no ads
Cons:
Less engaging user interface
4. recordMyDesktop
It has two graphical user interfaces and is a very effective and best open source screen recorder. The interface is based on GTK and QT4, you can capture and encode using the active command line. With second advanced features and interface, recordMyDesktop becomes easy to use. It records clear audio while screen recording. Along with advanced features, it also does basic recordings.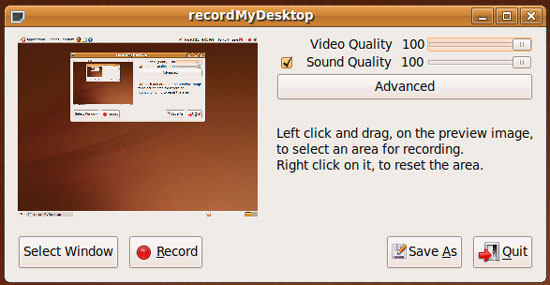 Pros:
Only record a single window
Record in two ways as it has two GUI
Easy installation feature
Cons:
The audio in the video recording is saved in Ogg Vorbis
5. Captura
Captura is a free open source screen recorder that is best for recording games. You can get the source code of this recording software on Github. If you are a beginner, you can use this software, and it has powerful hardware. It is featured with some key features like it can run in the background. It allows you to take easy screenshots and controls recording with its hotkeys. Plus, it can mix input and output audio and is good for recording full-screen games.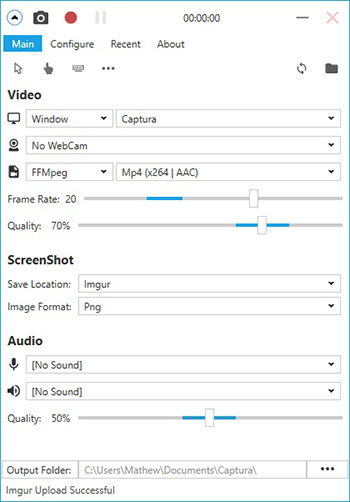 Pros:
It is a freely available software
Do not contain ads, its ad-free
Available in 30 other languages
Do not consume system resources
No need for technical expertise
Cons:
Not an appealing software for gamers, streamers, and content creators
6. XVidCap
Irrespective of being a small tool, XVidCap still comes under the best open source screen recording software. It contains small mistakes and bugs due to its open source feature. It has the following key features like clear and improve video files along with the excellent recording.

Pros:
Do audio recording along with screen recording
Developers can also use it
Record your entire desktop screen
Cons:
The graphical user interface can be better
7. Kazam
Because of its features, Kazam is also one of the best open screen recorders. You are free to use Kazam on the Linux operating system. Along with screen recording, you can record clear audios too. It has the following features like you can record the entire screen or anything you want. It can capture your mouse and keypresses. You can record audio from the videos.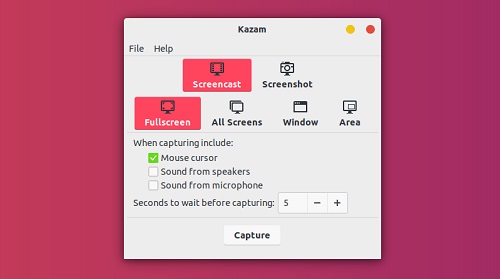 Pros:
Easy installation and use
Intuitive user interface
Cons:
Cannot do webcam recording
8. Freeseer
This software is made in Python language and is best for the instructors and presenters. You can record a specific screen at different resolutions, and it has multiple features. It is a free and open source recording software, and both beginners and professionals can use it for streaming and live recording. This screen recorder can also be used by teachers and instructors.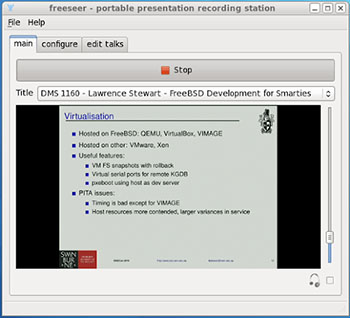 Pros:
Cons:
Record the screen as per your choice (half or full screen)
You can enjoy the command line benefit
9. SimpleScreenRecorder
It is also a freely available and open source screen recorder. The user interface of this screen recorder is best for both beginners and advanced users. Following are the features of this open source tool. Its features are a better graphical user interface. You can see the previews whenever you want and can tailor the settings as per your requirements.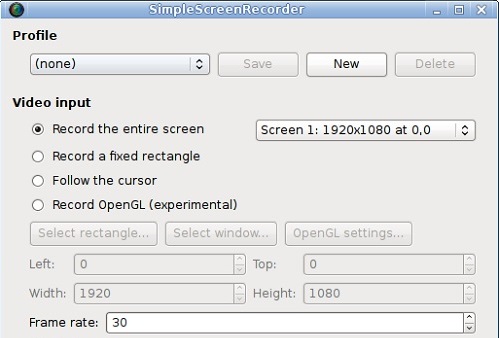 Pros:
Audio and videos get well synchronization
Quite fast as compared to other recorders
Support many formats
Cons:
Compatible with Linux operating system
Recommendation of Joyoshare VidiKit
Joyoshare VidiKit - Screen Recorder is also a good choice where you can schedule the recordings and record the entire or a specific part. It's not an open source program but can satisfy possible needs and help capture games, movies, online music, meetings and lectures. It can be an independent audio recorder to make voiceover via microphone. There is no restriction in the length of recording time and you can get quality files easily.
Key Features of Joyoshare VidiKit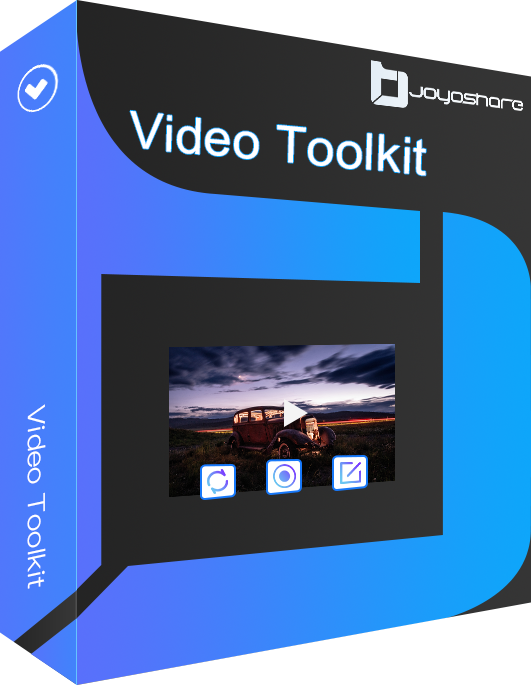 Can screen record on macOS and Windows
Provide standard recording area for you to choose
Can capture specific or entire screen
Function to record meetings, online music games and more
Make voiceover by using microphone
Conclusion:
Lastly, it may be tedious to find the best open source screen recorder. Fortunately, we have covered this article with the features of some best screen recording software. So, it may help you to find the best one that meets your needs. Joyoshare VidiKit - Screen Recorder can meet all your needs to record screen, although it is not an open source tool. You can term it as your best option, as it allows you to customize codec, quality, frame rate and more.