Out of the many video output formats, the 3GP video format has many advantages based on its lightweight and easy transfer of video content between end-users. Although very common on low-end devices, 3GP videos are easily corrupted, especially among the other files. Therefore, there is a need to know how to repair 3GP video not playing. This article will introduce 3GP files then go on to talk about the causes of the problem and then outline five different solutions.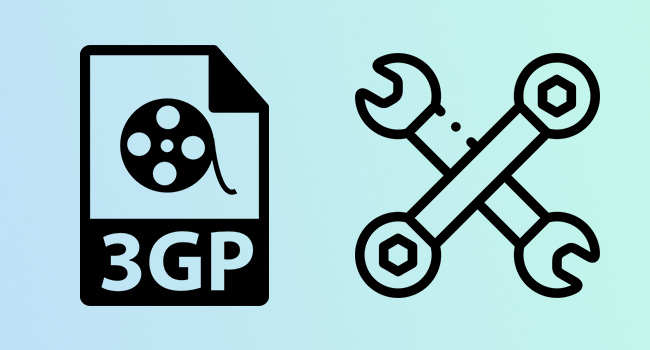 What Is 3GP?
The 3GP format is a video/audio format created by the Third Generation Partnership Project (3GPP). It is supported in 3G-enabled devices, 2G and 4G devices, and it stores video streams in H.263 or H.264 and audio streams as AMR or AAC. Consequently, it is perfect for the lossy compression of video data. 3GP files have small size and are playable on platforms such as Windows, Mac, iOS and Android.
Why Are 3GP Videos Not Playing?
There are several reasons for 3GP videos are not playing on your devices issue. We list two main causes for your reference.
1

Codec Incompatibility

A codec functions in the compression and decompression of video file formats. Every media player has a supported list of codecs, and if the media player doesn't support the codec, you won't be able to play it.
2

Corrupted Files

3GP video files won't play on your device if they are corrupted. Corruption can be due to virus infection, incomplete transfer or download of the files, and invalid file extension.
Solution 1. Repair 3GP File Using Joyoshare VidiKit
Joyoshare VidiKit is a useful option to repair 3GP file. This application is suitable for various 3GP-related problems due to system crash, file transfer error, downloading interruption, virus attack, incompatible format conversion, etc. By default, Joyoshare VidiKit works with one video at a time. However, you can increase the number of videos you want to the capacity of your system. There is no limit to the use of the tool in terms of quality and file size. You can also preview the files and check the quality of the repair before you save them, which can help you decide on the success of the process and judge whether you should save or redo the repair.
Key Features of Joyoshare VidiKit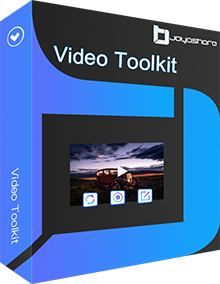 Repair 25+ different errors like corrupted FLV, MP3, MP4, MOV, WMV and more
Process 3GP files in batch to save your time
Repair video and audio without limit on quality and file size
Allow you to preview processed files with inbuilt media player
With high success rate to resolve all issues related to video and audio
Step 1

Add the 3GP file

After launching Joyoshare VidiKit on your computer, navigate to the Video Repair tool by selecting Repair option. Add the corrupted 3GP file by clicking on the "Add" button on the lower-left corner. You can also drag and drop the corrupted files to add them.

Step 2

Change the settings

Based on default, you can only repair one 3GP file at a time. However, you can change this by navigating to Menu - Preferences - Advanced and set Number of parallel tasks to the number of 3GP files you want to repair at once.

Step 3

Repair 3GP videos

Click on Repair at the lower right corner to repair the corrupted 3GP file. This app will also notify you whether the process fails or is successful. After completing the repairing process, you can preview the repaired videos. After previewing, click on Save to save the video in the selected output location. You can change the output location.
Solution 2. Convert Video to Other Formats
If you think 3GP video not playing error is caused by wrong file formats, you can change the file to the supported formats online. There are many online video format converters you can use. Popular one includes Zamzar and ConvertFiles, known for their ease of operation and efficiency.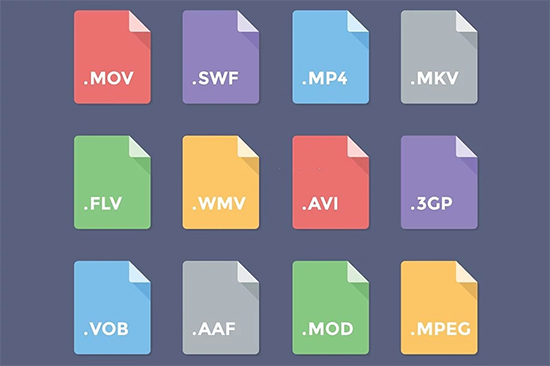 Solution 3. Play Video with Another Media Player
If you use some media players like Windows Media Player, you might experience 3GP files not playing issue on your system. Therefore, you can play the video on another media player. A good alternative available on major OS is VLC player, which is compatible with a multitude of popular formats, including 3GP.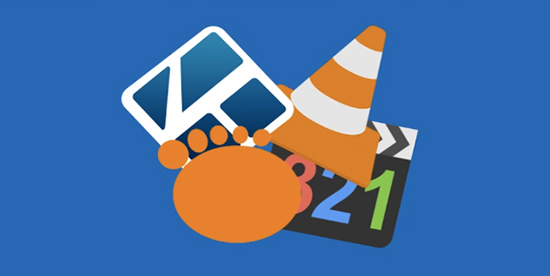 Solution 4. Download the Right Codec
If you think the file is not corrupt, the problem might be due to the wrong codec. You can download the right codec of Windows Media Player to repair 3GP file. You don't have to worry about the type as it would bring a notification and the link of the right codec to download. Follow the instruction to download the codec and repair 3GP file.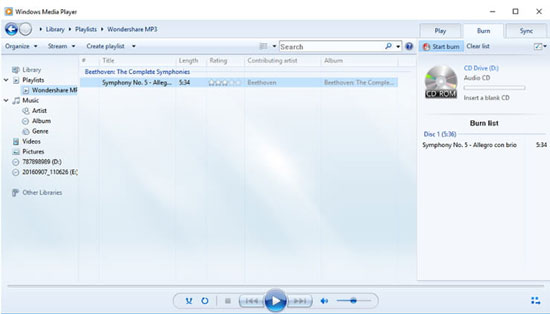 Step 1: Activate and navigate to Library - Tools - Options - Player on your computer.
Step 2: Find and click the "Download codecs automatically" option.
Step 3: Then, click OK button to start downloading the right codec.
Solution 5. Use Hex Editor
Hex Editor allows you to edit the content of the corrupted 3GP file. While its use is complex, it allows users to edit damaged parts, header info, bitrate, file type, etc. It is only recommended if you are a professional or you know how to operate this program. You can compare the problematic 3GP file with the normal 3GP file without problem, then edit the damaged file by using this tool.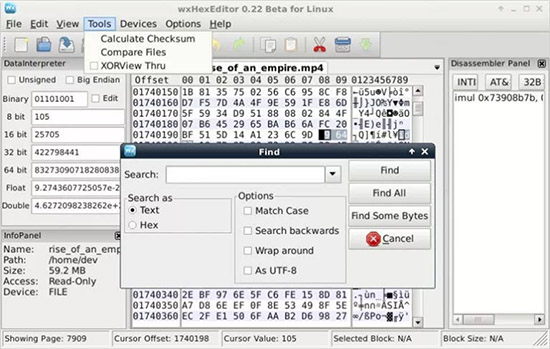 FAQs about 3GP File
Q1. How to play 3GP files on Windows?
A: You can play 3GP files on Windows by opening the folder, containing 3GP file. Then, right-click your 3GP file. Select Windows Media Player from the list to begin playing. You might, however, need to install a codec for the video support. Follow the codec installers' instructions on downloading and installing the codec.
Q2. Can Android play 3GP and how to play it on Android?
A: Yes, Android can play 3GP format as 3GP video format is supported in 3G enabled devices, 2G and 4G devices. Play the files on Android using the steps here. Open the folder. Click on 3GP file. Select the video playback application like VLC or MX Player. Tap on Play.
Q3. Is 3GP the same as MP4?
A: No, 3GP is different from MP4. Unlike MP4, it has lower storage and bandwidth requirements. Also, it supports variable bitrate and frame rate.
Conclusion
The use of 3GP file has dwindled due to the development of better output formats and the high prone to repair. Nevertheless, they continue to become an important part of the video content industry due to their low space requirement. This article introduces 3GP files and how you can repair 3GP video not playing issue.