The major solution photographers and other image enthusiasts use to remove shadow from photo are using good lighting or a photography setup. While this can reduce or eliminate the problem, getting such setups or lighting equipment is expensive. As a result, most people now tend to use photo shadow remover to remove shadow from the pictures.
Such a shadow removal can be a software, application, or online editor you can use to get rid of shadow in picture taking. Aside from the difference in types, other factors such as price, user experience, and compatible operating system play a major role in the right choice. As a result, this article will talk about seven ways to get this job done.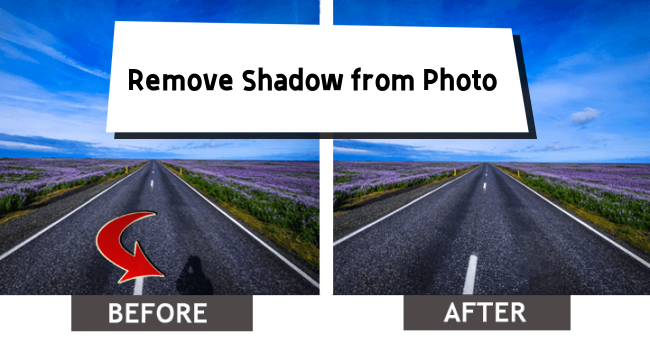 Way 1: Joyoshare VidiKit (Watermark Wizard)
There is a photo shadow remover in Joyoshare VidiKit that you can use to remove shadows from photo,. It is an excellent tool compatible with many image formats, including JPG, GIF, PNG, BMP and more. It boasts excellent features, which include:
Multiple removal, which allows you to edit multiple photos at a time.
Easy preview, which enables you to see the final result during the editing process.
Neat photo classification comprises two categories: completed and non-completed, which helps you to find pictures easily.
Optional mode of view, you can view imported photos as large icons or in a list format.
Other editing functions, such as cropping, resize, etc.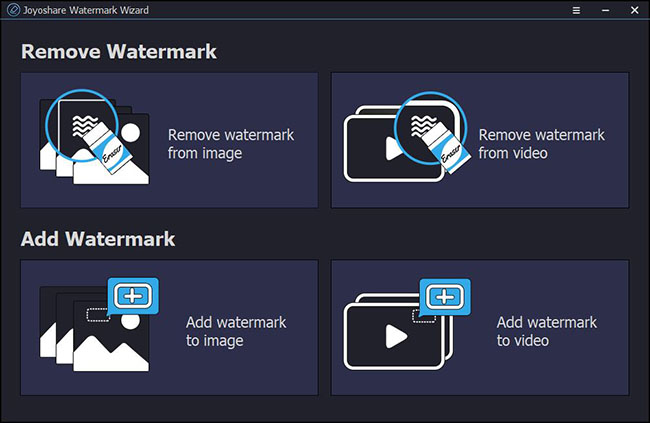 Pricing: Joyoshare VidiKit is supported on both Windows and Mac and has full and trial versions. The software has a competitive price, as users can cancel their subscription anytime. The pricing plans they offer include the following:
1-year plan – $39. 95/1 PC
1-month plan - $15.95/1 PC
Lifetime plan - $59.95/1 PC
Step 1. Download and install Joyoshare VidiKit. Launch the software application. Afterward, click on the Repair section, select "Watermark Wizard" and then "Remove watermark from image" to import the pictures with shadow using the +Add Files button.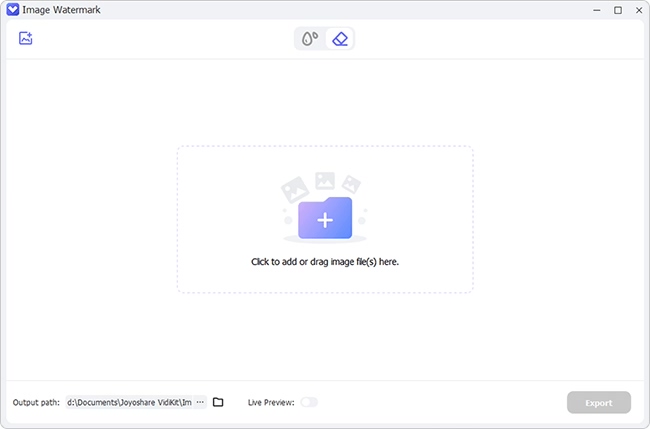 Step 2. The watermark wizard has three tools (rectangle selection, freehand selection, and polygon selection) you can use to choose the shadow. Select any according to what you need and use it to get rid of the shadow. Afterward, click on the "Apply" for the removal process.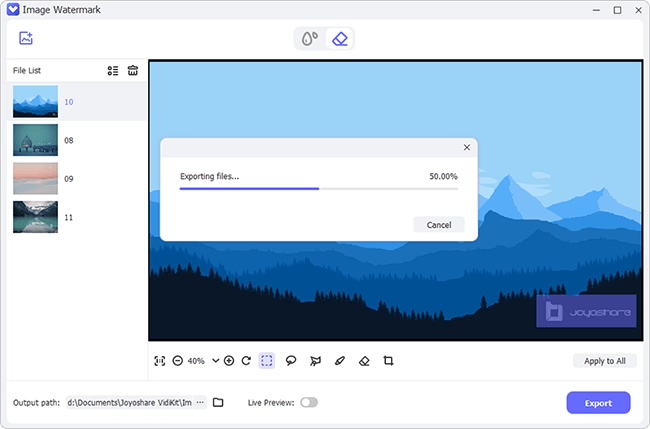 Step 3. Using preview, ensure that there is no shadow present after editing. On confirmation, click the "Format" button to choose the picture format and save files using Output option.
Way 2: Inpaint
Inpaint is a photo editor built for removing unwanted things, such as objects, humans, etc., from pictures. As a result, it is a perfect tool for removing shadow from photos. Aside from being a photo removal tool, it is also suitable for picture editing as it's featured with the following features:
Batch processing allows users to work with different pictures
Zero limitations in terms of image size and format
Guide-line feature that helps you make the right decision during the editing process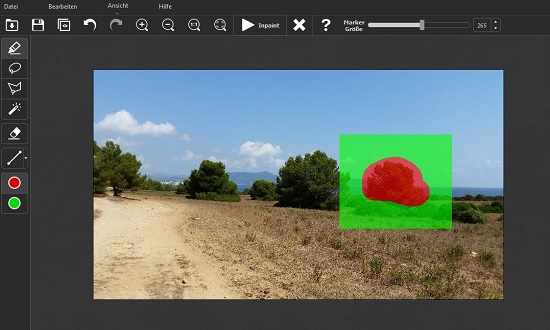 Pricing: Inpaint is compatible with devices running on Windows, Mac, and iOS and is available for just $19.99.
Step 1: Select the photo
Select the photo you want to edit and upload it to Inpaint.
Step 2: Select the shadow from the picture
Using the marker tool highlights the shadow that you want to remove.
Step 3: Final Results
Inpaint starts processing the photo once you press the "play" button and get the result within seconds.
Way 3: PhotoAiD
PhotoAiD is another tool for getting rid of shadow in picture. Aside from shadows, you can use them to remove unwanted objects/backgrounds from any image and document. Other features of the tool include
Passport photo generator
Passport and ID photo tool
Composition and head position
Passport photo cropping tool
Passport photo background remover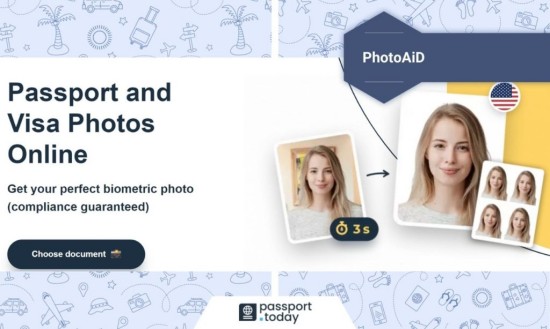 Pricing: PhotoAiD is an online-based tool. However, unlike others, there is no disclosed price information. You can use it free.
Guide: PhotoAiD is an artificial intelligence tool. As a result, you only need to upload your photo, and the app will take care of the editing.
Way 4: Photoshop
Photoshop is a very popular photo editing software with several editing tools that makes it easier to edit pictures. As expected, it is a common way to remove shadows from picture. Aside from shadow removal, other features of the software include:
Wide compatibility with pictures of different picture formats and types
Autosave works even when the software stops working
Selection tools such as crop tools for easier editing
A text tool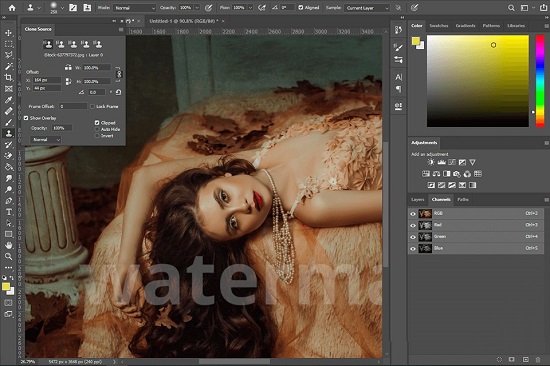 Pricing: Photoshop is available on Windows, Mac, Android, and iOS for a price of $20.99/month.
Step 1: Open the picture and duplicate the shadowed part
Open the picture and clone the shadowed area by selecting "duplicate layer" to avoid destroying the original photo.
Step 2: Choose the patch tool
Select the patch tool from the menu bar.
Step 3: Get rid of the shadow
Highlight the shadow you want to remove. When you are done choosing the hidden area, Photoshop will take care of the rest.
Way 5: Shadow Remover Photo Editor
Shadow Remover Photo Editor is another photo editing app zealously attributed to the removal of shadows from pictures. It is completely free and easy to use without major photo editing skills. Aside from that, it boasts some amazing features such as:
Adjust the pictures foreground light intensity and shadows
Background removal
Filters and the ability to retrieve natural looks
Passport retouching

Pricing: Shadow remover photo editor is free on iPadOS, iOS, and Mac.
Step 1: Upload your photo
Launch the shadow removal tool. Afterward, upload the photo you want to work on from your Photos.
Step 2: Remove the shadow and save your photo
Use the two auto buttons to get rid of the shadow. Furthermore, you can use an automatic shadow remover icon. Click the Save icon on completion.
Way 6: LunaPic
LunaPic is a popular online photo editing suitable for removing shadows from pictures. It is free and doesn't request any special registration or sign-up. Furthermore, you can upload the picture's URL and begin editing.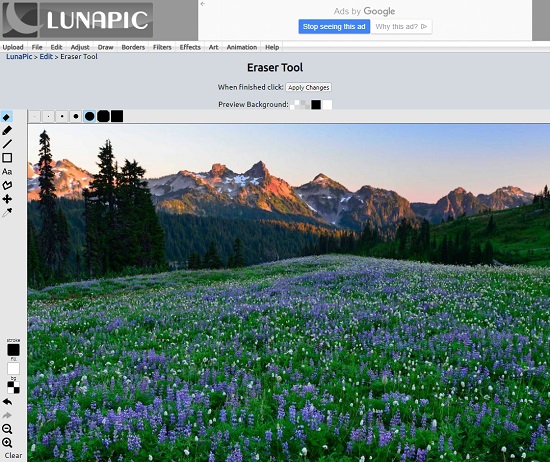 Step 1: Upload your photo
Upload the photo you want to work on using the Quick Upload feature. Also, you can paste the URL of the picture.
Step 2: Remove the shadow
Highlight the shadow you want to get rid of and use the remove and Inpaint tool to immediately get rid of the shadows by replacing them with a similar background.
Way 7: Snapseed
Snapseed is a free professional photo editor developed by Google that you can use to remove shadows from photos. It is a simple tool usable by anybody without regard for professional skills and is easy to use. Like others, it is not only applicable to removing shadows
It has twenty-nine tools and filters
Compatible with JPG and RAW files
It has a tutorial to make it easy to use the tool
It allows editing features such as details, crops, rotate, etc.
You can add about 38 defined stylized or plain text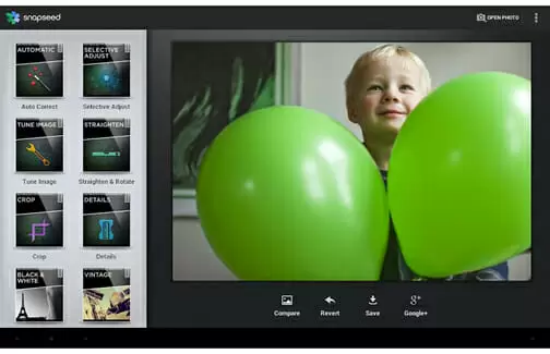 Pricing: The application is available on Android and iOS. Furthermore, it is a free shadow-removal tool.
Step 1: Launch the application
Open the application and upload the photo you want to remove the shadow from.
Step 2: Get rid of shadow by using the healing tool
Select the healing tool from "effects" and select the shadow. After selecting the shadow part, the healing tool duplicates the layer around it, removing the shadow by creating a blended outlook with the background.
Conclusion:
Sometimes, you might be unable to avoid shadows in your picture, irrespective of your photography equipment and setups. As a result, you might need a shadow removal tool or software. This article listed seven tools you can use to remove shadow from photo and shares main features to explain why you should choose them.