Q:"How do I remove a Bandicam watermark?" – From Quora
Video production is on the rise, given the availability of smartphones and other high-end gadgets like screen recorders. Nonetheless, you need to edit your videos to suit your needs after the capture. Bandicam screen recorder is a perfect choice for capturing those cool moments on your PC screen. What you get is high compressed ratio videos with preserved original quality for free. However, that free connotation comes with its ups. The presence of Bandicam watermark! There's no better way to watch your videos than to first remove Bandicam watermark. Well, apart from upgrading your subscription, you can use numerous available tools to free yourself from the ties of a watermark.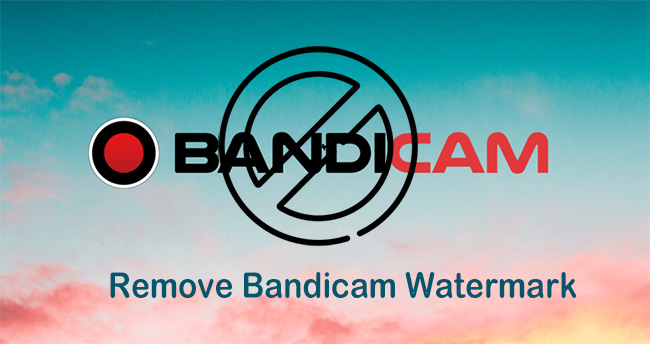 Part 1. How to Get Rid of the Bandicam Watermark - Purchase Bandicam
Purchasing Bandicam will automatically unlock its full potential to give you videos without a watermark. You can as a result easily enjoy all features and export whatever you create with no limitations anymore.
Step 1: Visit the official Bandicam software and click on the "Get Full Version" tab. Various licenses will be availed for you to choose.
Step 2: Once you select your choice, click on the "Buy Now" tab.
Step 3: Pick the payment method you want then enter your email address. Next, tick the box and hit the "Continue" tab.
Step 4: The registration code will be sent to your email after which you can download the Bandicam software on Windows.
Step 5: Finally, register Bandicam and continue to record your video without a watermark.
Part 2. Bandicam Watermark Removal - Joyoshare VidiKit
Use this dedicated watermark remover, Joyoshare VidiKit, to intelligently get rid of watermark from your video in a few clicks. It works at a fast speed to manage batch edits of watermarks for multiple videos and images. It lets you preview your video in real-time for perfection. Likewise, it is useful when adding a customized image and text watermarks. The formats it outputs can be various and covers whatever popular with no compatibility issue.
Key Features of Joyoshare VidiKit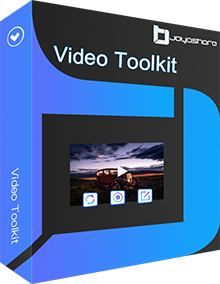 Remove watermark from videos and images
It supports several output formats
Use the preview feature to check your content before finalizing
Set your preferred video and audio parameters
Batch processing to get rid of multiple watermarks
Step 1

Add a Bandicam Video to Watermark Wizard

First, double-click on the Joyoshare VidiKit program to launch it. Next, run "Watermark Wizard" and then choose the "Remove watermark from video" option. Then import the Bandicam video(s) you wish to edit.

Step 2

Select Watermark(s) in Videos

Highlight the video in the left list and activate the "Advanced" option to select the portion with the watermark logo. Multiple watermarks from different segments are allowed to choose at the same time.

Step 3

Output Watermark-free Videos

Remember to set the output format by clicking on the "Format" tab then choose the desired format and preset quality. Finally, hit the "Output" button to export your videos without watermarks. Once Joyoshare VidiKit completes the removal process, you can check it in your local folder without Bandicam logo.
Part 3. Remove Bandicam Watermark for Free - Windows Movie Maker
This is a stand-alone utility that's installed on your Windows computer to enable the editing of files. It has built-in effects, custom text, and transitions to support the creation of high-density videos and images. Likewise, you can use it to eliminate Bandicam watermark which you can directly share on other social media sites like Facebook and Vimeo. Here are the steps to remove the watermark.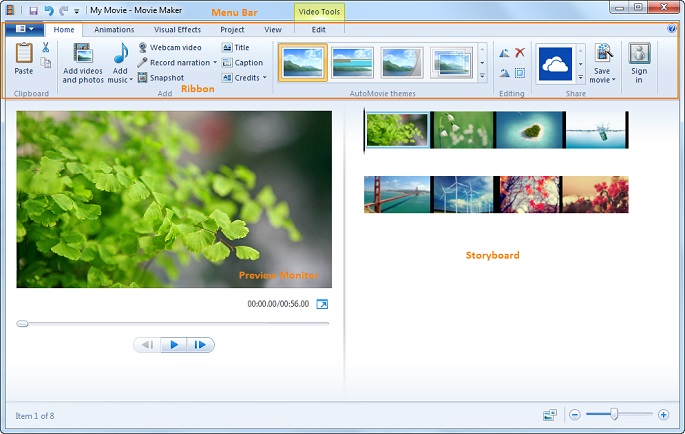 Step 1: Launch the "Movie Maker" app on your desktop and click on "Add videos and photos" to add a video with Bandicam watermark.
Step 2: Find and click on "Caption" option on the top of menu, type desired text watermark to overlay existing Bandicam logo.
Step 3: Then click "Save movie" option to save your video in a wanted format.
Part 4. Remove Watermark from Bandicam - Adobe Photoshop
Adobe Photoshop is also a reliable watermark removal you can use for free. This software works effectively to create images, design graphics, and edit photos. Actually, it can post-process video files as well. Here is how to remove Bandicam watermark with Photoshop.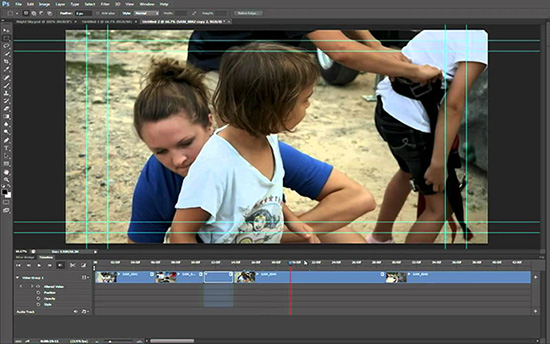 Step 1: Launch Photoshop on computer and import the video with Bandicam watermark.
Step 2: Choose the "Seal" tool in Photoshop to get rid of the watermark in video.
Step 3: Select and remove watermark frame by frame.
Step 4: Finish watermark removal and save files locally.
Conclusion:
These 4 ways just got you up and running, having learned how to remove Bandicam watermark. Other than buying a Bandicam subscription, you can get watermark-free videos with the help of Joyoshare VidiKit - Watermark Wizard. This app is armed with advanced features, enabling you to perform edits in batches. Likewise, the Windows Movie Maker and Adobe Photoshop are quick ways to edit your video to remove unwanted watermarks.