It's not surprising if you have OBS on your computer and use it to do lots of things. As a cross-platform freeware, it's frequently downloaded and installed by users. The settings and functions in this powerful tool are comprehensive and professional, which has attracted a large number of skilled multimedia groups. However, this software still comes with various different issues. Among all, OBS dropped frames is often reported. Don't you know why? Find out here and try all possible solutions.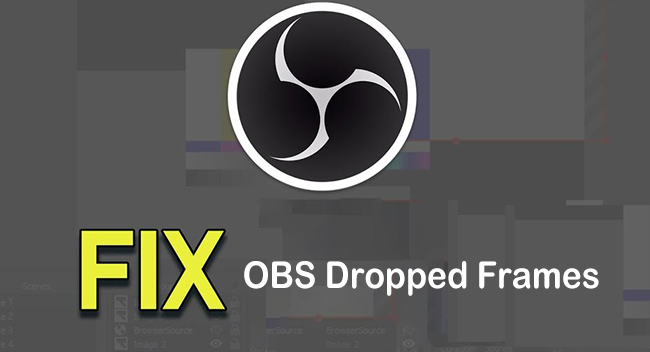 Part 1. What Causes OBS Dropping Frames?
According to what said from official website, the frame drops issue is closely related to the network connection, rather than OBS itself. Here we have listed possible reasons for it:
The proxy and firewall you have enabled are slowing down the upload speed of the network.
The network cannot be connected properly because the firewall or other anti-virus software is enabled on your computer.
There are other people on the network that you're connected to who are using upload bandwidth and that can affect the speed.
Hardware problems or incorrect configuration of the router itself.
Part 2. Possible Solutions to Fix OBS Dropped Frames
Considering that we can not accurately determine the cause of OBS frame drops in the actual situation, we have to test and try different solutions. You can have a close look here and take actions to fix the issue.
1

Disable Firewall and Anti-virus Software

The opening of a firewall or anti-virus software is likely to block and affect network connections. As a result, it's suggested to disable them before you use OBS to record and livestream.

Step 1: Type Windows firewall at the left bottom in the search box to open Windows Defender Firewall under Control Panel.
Step 2: Go ahead to "Turn Windows Defender Firewall on or off".
Step 3: Now choose "Turn off Windows Defender Firewall (not recommended)" under "Domain network settings", "Private network settings", and "Public network settings".

Don't forget to exclude OBS from antivirus software. To do it, you should add an exception for OBS Studio.app (macOS) or obs32.exe/obs64.exe (Windows), confirm your settings by re-enabling anti-virus software again.

2

Lower Streaming Video Bitrate

Sometimes, OBS frame rate drop may be caused by the high bitrate originally set in OBS. In this case, you can low bitrate to get out of poor network connection.

Step 1: Open OBS on computer and go for File > Settings on the top menu bar.
Step 2: Go forward to "Output" > "Streaming" > "Video Bitrate" to lower it.

Note: there are is a Dynamic Bitrate feature in OBS Studio 24 that functions well to automatically and "dynamically change bitrate to manage congestion". You can easily check and enable it in OBS Settings > Advanced > Network. Besides that, you can enable network optimizations to see whether your frame drop issue continues.

3

Update Network Drivers

If your network driver is old and out-of-data, it will have a bad performance to help process high network speed. Under the circumstances, you can get recent new drivers in Windows Update or update operating system on Mac to enjoy the latest driver. Moreover, it's available to visit your computer manufacturer's official website and check more drivers.

4

Resolve Hardware Issues

Actually, the chance of OBS studio dropped frames due to hardware problems is very small. Nevertheless, in order to better troubleshoot possible reasons, you might as well try checking your router, cable, network card and repeaters. You can change to another one, make re-connection, or connect your computer to the modem.

5

Change Stream Server in OBS

A stream server is probably used by many users and becomes overloaded. Therefore, changing to another available server can effectively fix OBS studio dropped frames issue. You can check steps below:

Step 1: Run OBS on computer and head to File - Settings.
Step 2: Access to "Stream" in the left column and select "Connect Account (recommended)" under your desired Service.
Step 3: Finish login and change the server to test which one is better.
Part 3. OBS Alternative to Record with No Frame Drops
To record games, streaming videos, online conferences and more, Joyoshare VidiKit - Screen Recorder is here a qualified alternative to OBS. It supports predefined format parameters, including frame rate that's up to 60fps, resolution, bit rate and more. By means of this recording software, both screen video and audio can be captured synchronously in high quality. It runs stably with good performance and offers practical features to better record whatever you need without lag.
Key Features of Joyoshare VidiKit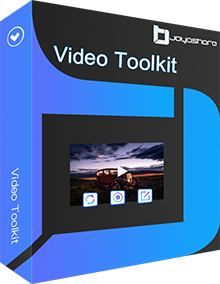 Record games at 60fps without drops in frame rate
Record ongoing video, system audio and microphone sound in high quality
Pre-set resolution, sample rate, codec and more configurations easily
No limited recording time and no lag in the whole process
With dedicated options to watermark, effect, trim, schedule, customize shortcuts and more
Step 1

Open up Screen Recorder in VidiKit

Choose either Windows or Mac version of Joyoshare VidiKit from the official website to download and install on your computer. Quickly find Screen Recorder in this toolbox and start with "Recording video and audio" mode in this program.

Step 2

Designate Frame Rate and More Recording Options

In the default main interface, you can firstly finish audio setting and capture area selection. Then, easily click on the gear-shaped icon at the right bottom. You can hit Format, confirm one output format, and pick up a systematic frame rate, such as 60fps. Beyond that, there are more recording options, like location, shortcuts, watermark, recording time and effects, for you to check.

Step 3

Begin Recording and Save Videos

Start any activity, such as a game, on your desktop, and initiate a recording by clicking on the REC button. You have a three-second countdown to make preparations. Cut, pause and take screenshots as you want. Once the content is captured, you can end recording with Stop and edit files in the pop-up History window.
Part 4. Tips to Frame Limit a Game in GPU Settings
As you know, OBS is a versatile tool for not only screen recording but also live streaming. Many gamers are accustomed to using OBS during gameplay, which always easily cause frame drops. The typical one is OBS dropped frames on Twitch. The point is that you need to match your recording render frame rate to your live streaming frame rate at 1:1 ratio. Therefore, it's necessary to frame limit a game in advance. Although there are in-game settings to help set limit in frame rate, the more efficient way is to do that in your graphics card settings.
1

How to Frame Limit on NVIDIA

Step 1: Right-click on computer desktop and then hit "NVIDIA Control Panel".
Step 2: Go to find and click on 3D settings > "Manage 3D Settings".
Step 3: Make sure you check the Global settings.
Step 4: Now scroll down, find "Max Frame Rate", specify it to 60 or 30, and confirm with Apply.

2

How to Frame Limit on AMD

Step 1: Right-click on computer desktop and go for "AMD Radeon Software".
Step 2: Head to the upper right corner to click on gear-shaped setting icon.
Step 3: You can now hit "Graphics" > "Advanced" > "Frame Rate Target Control" to designate a definite frame rate.
Conclusion
Do you now have a clear direction and guidance on how to solve OBS dropped frames issue? As you can see, the main cause is network. So, the top priority is to check and remedy network problem. Then, change related settings in OBS to furtherly test. If all of them fail to work, you can contact your ISP or use an alternative, such as Joyoshare VidiKit, to make recordings.